TFB Short Clips
This Portable Turbine Uses Wind or Water to Charge Your Devices
Prices pulled from the Amazon Product Advertising API on:
Product prices and availability are accurate as of the date/time indicated and are subject to change. Any price and availability information displayed on [relevant Amazon Site(s), as applicable] at the time of purchase will apply to the purchase of this product.
When adventuring out in the great outdoors having a way to keep your electronics charged is still a priority, especially if you're on a bike or out hiking. Sometimes you just don't have a way to plug in a charger and if you've been out all day, your battery can run fast.
The WaterLily is a camping USB charger that uses the power of nature to charge your devices. It doesn't matter if you have sun or not because the WaterLily uses the force of wind or water to generate the charge.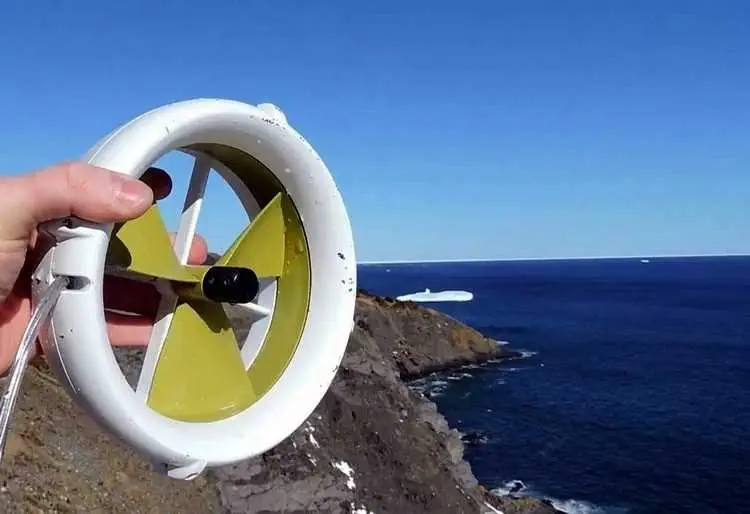 A portable turbine, the WaterLily can be placed into rushing water or held in the wind to give your device a direct charge to help you get powered up quicker. It charges any USB-compatible device with a 5V output, and features a maximum power output of 15 W with a direct charging cord length of 11 feet.
For times where you don't have the wind or water available in an emergency, there's an optional hand crank — 10 minutes of cranking gives you 6 minutes of power for a phone call. The WaterLily also can charge day or night, giving you an option outside of your solar charger. The entire turbine has a body that's shockproof and weatherproof.
WaterLily allows bikers, hikers, campers and photographers keep going as long as they want with a charged device, and offers a great amount of power, yet fits in a backpack. Measuring 7 inch in diameter, 3 inches in thickness and weighing less than 3 lbs, it's the ultimate in portable charging technology.
Water speeds of 2.3 mph can deliver a full smartphone charge in 2 hours while a Go-Pro is charged in less than 1 hour. Wind speeds of 22.4 mph delivers a smartphone charge in the same amount of time as the 2.3 mph water speed. The maximum water speed is 6.8 mph and the maximum wind speed is 55 mph, but there's no maximum immersion time. Additional charge information is available on the WaterLily website.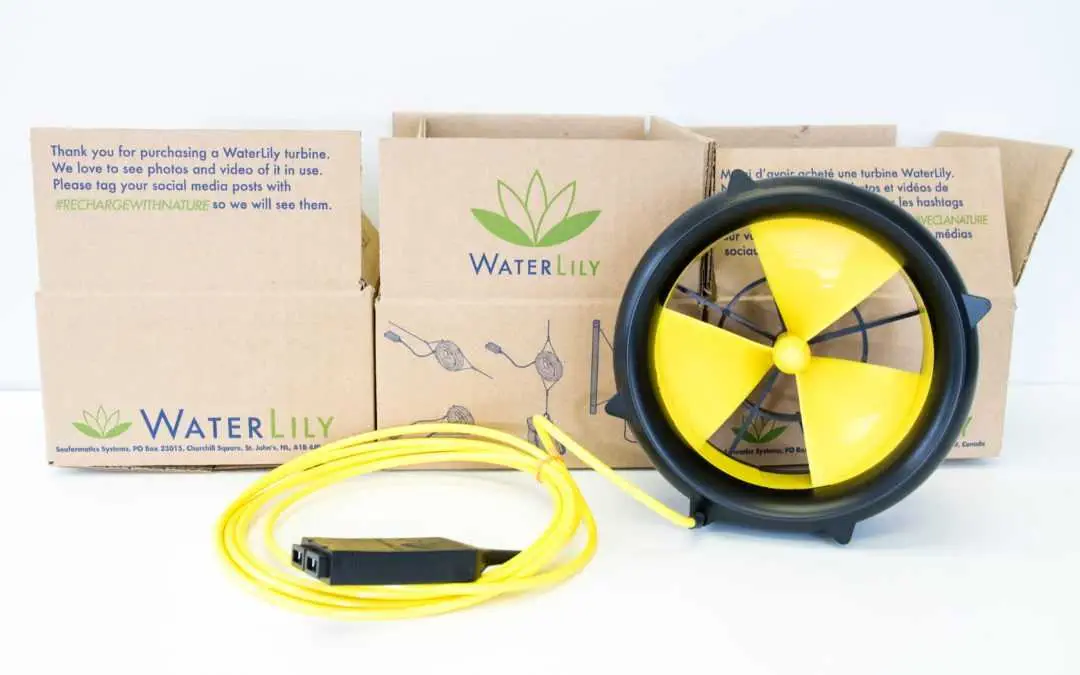 WaterLily was developed by Seaformatics Systems inc, a Canadian company that designs and manufactures power harvesting and wireless communication products for the ocean monitoring industry.
The company has developed high-tech power harvesting devices on a larger scale and now has made the technology available to adventurers with the WaterLily.
Now available for order and shipping later this month, WaterLily is available on Amazon. Right now the WaterLily can be purchased for $159 direct at a savings of 20% off the retail price of $199. Orders placed today are set for delivery between Monday May 21st – Friday May 25th.
As you head out kayaking, biking, hiking, or any other type of exploration this spring and summer, the WaterLily is going to be indispensable charging devices that will let you make contact whenever you need.
TFB Latest Posts
---
---
---