Ever since I can remember, I've been using power strips. Not only have I used power strips but I've also used those large bulky backup devices ever since my computer was fried in an electrical blackout. We've come a long way with technology since I first purchased one of those backup boxes in college, and now I'm admiring the Eve Energy Strip which was unveiled at CES 2019.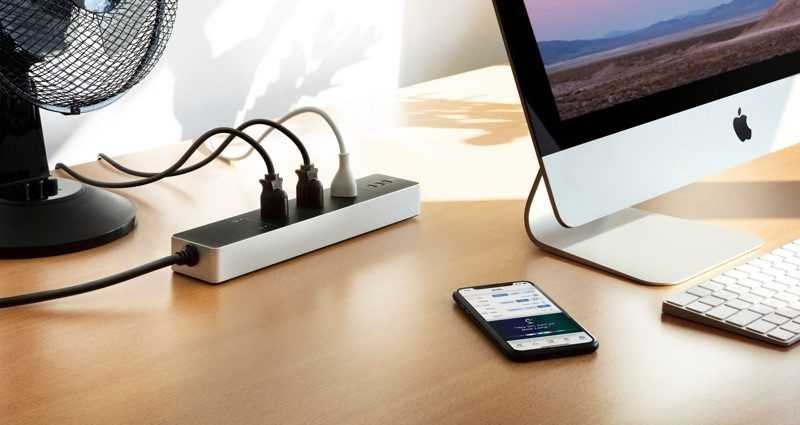 Eve Energy Strip is a connected triple outlet strip. Beautiful with minimal design, it's a matte black instead of that ubiquitous white. Not only does it offer more outlet connectivity, it does so much more when it comes to powering your devices and home.  You can individually control three outlets with Siri voice commands or the Eve app. You get premium protection with surge protection, overcurrent protection, and overvoltage protection. Eve promises this works against energy spikes, short circuits, and other grid-bases faults that can affect your electronics.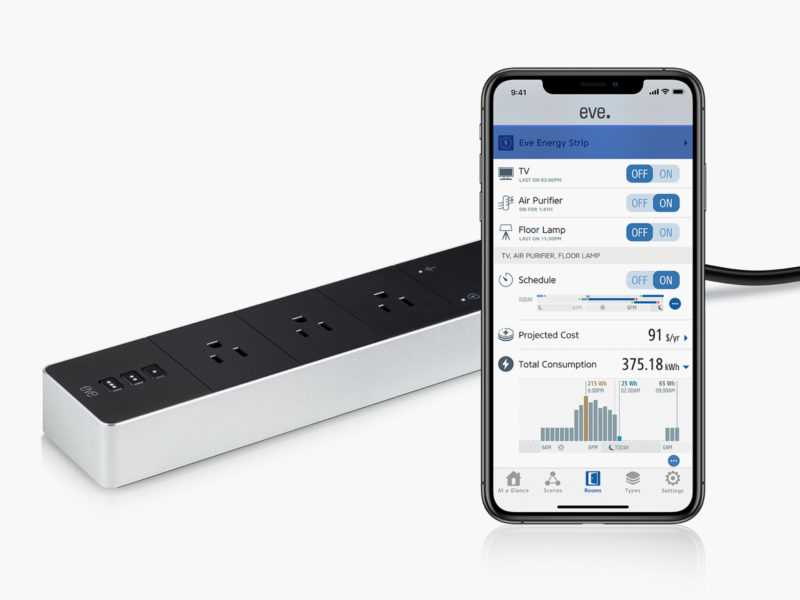 One of the best features of Eve Energy Strip has to be the ability to track power consumption. The app offers visualizations of the power consumption by day, week, month, and year, plus their projected costs. If you're eco-conscious and trying to reduce your footprint, this is a great feature, plus it can help you save on electric costs. You can address energy vampires — electronics that use power on a standby mode when still plugged into an outlet. Best of all, you can lock down your devices with a child-lock to make sure your kids don't turn off your laptop or TV during crucial moments.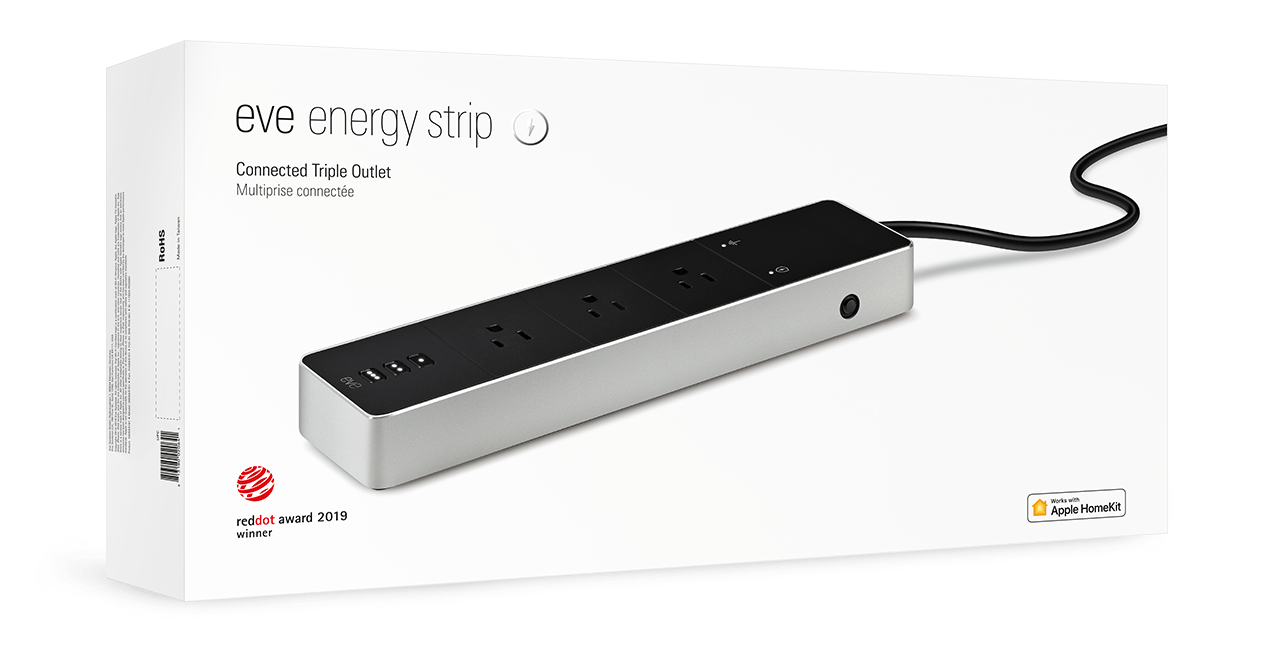 Eve combines with multiple electronic devices and other Eve products. It works with iOS devices, including iPhone, iPad, iPod and Apple Watch. Just use the included Apple HomeKit code and follow the app prompts to set it up. Once it's connected to the Apple HomeKit, you can use the app to get control to the other accessories from anywhere. It's even possible to control all of the devices at once, from smart fans to thermostats. All of the data is end-to-end encrypted and stored on your iOS device, not captured or saved to the cloud.

The body features an aluminum frame and surge protection fuse. Other features include power buttons with LED status indicators, spaced 90-degree outlets, surge protection indicator, and a 190 cm/6.4 ft cable. There's also a grounding indicator that you can look at with a glance.

To operate the Eve Energy Strip, you need an iOS device with iOS 12.1 or later, plus a Wifi network of 24. GHz. Using it with HomeKit requires a HomePod, an Apple TV with tvOS 11 or later, or an iPad with iOS 11 and set up as a home hub.

You can even use your HomeKit-enabled accessories to "set scenes." For example, Eve suggests combining the optional Eve Light Strip with Eve Flare and Eve Energy Strip, connecting your TV, A/V receive and disc player. Then you just say "Hey, Siri, it's movie time" and everything is good to go.

Eve Energy Strip retails for $100. You can purchase it at the official website or on Amazon.

[mashshare]