This article may contain affiliate links. If you make a purchase, we may make earn a commission at no cost to you.
Last Updated on
Garage door openers are a standard for many homeowners and a necessity in many cold climates. If you ever opened your garage door by hand in the snow, you know what a hassle it is! That's why it's great there are so many garage door openers available for sale on the market. Having your garage open with the push of a button is easy but now there's a way to make it easier and smarter. Chamberlain's myQ is a smart home garage door opener that makes it easy to connect your garage door with your smart home. It connects to your garage whether you're at home or away from the home. You just access it using the free myQ app. 
The app lets you control your Wi-Fi-enabled garage door opener from anywhere, offering you the availability to open or close it right from your smartphone. You can also set it to close the garage door at a certain door. When the garage door opens, closes, or is left open, you can get a real-time notification. Then you'll know exactly what's going on with your garage and your home. No more left-open garage doors! MyQ also lets you invite up to three people to control the garage with a feature called myQ Guest. It's perfect to let your kids in after school or for a dog walker, babysitter, nanny, or trusted family member to access your garage door.  Best of all myQ links to other smart-home devices and technology.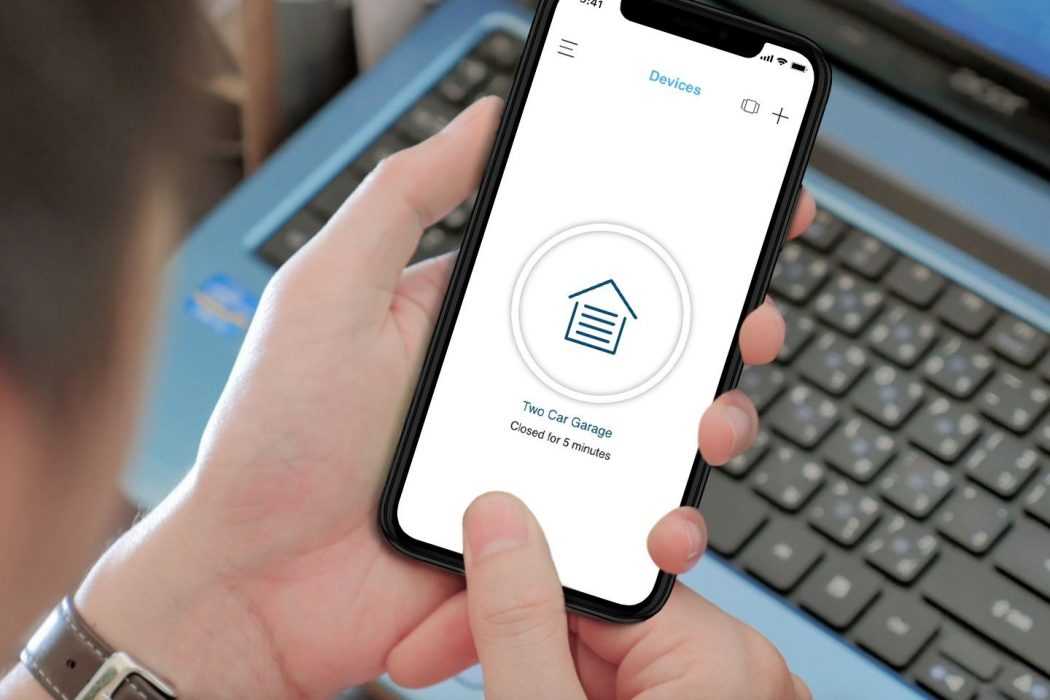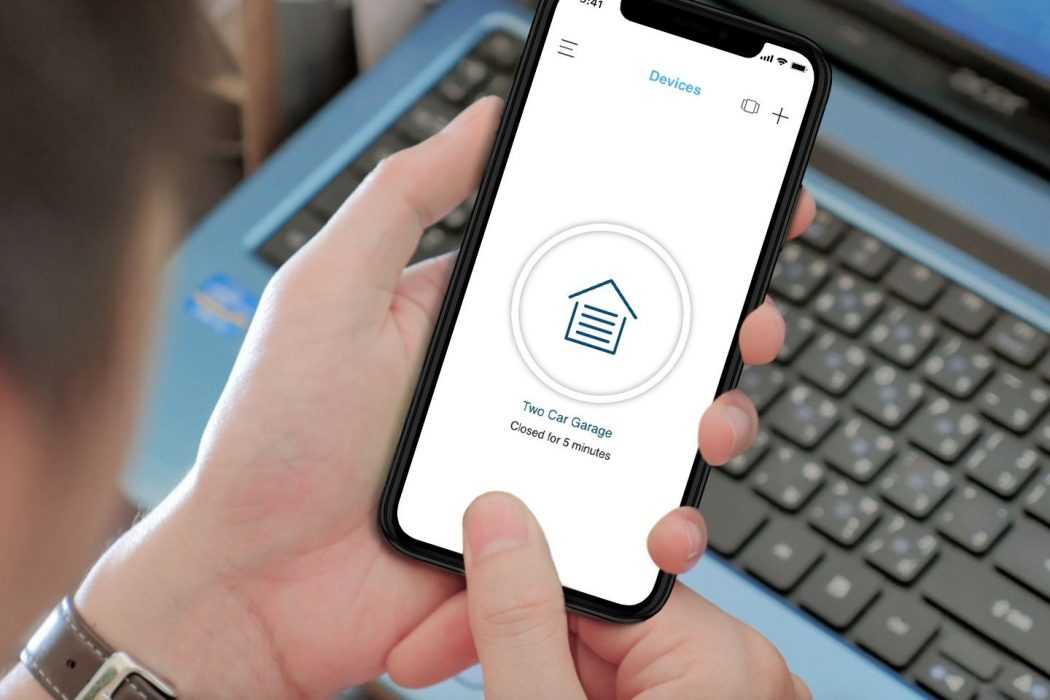 The myQ app also features integration with Google Assistant, Alarm.com, Apple HomeKit, Clare Controls, Resideo, IFTTT, Tend, Wink, and Xfinity. Tesla owners have the open to monitor and control their garage doors and lights with EVEConnect and car owners with Alpine in-dash enabled can use myQ as well. 
Now if you have a garage opener that isn't Wi-FI-enabled, you can make it smart by adding on the Chamberlain Smart Garage Hub for $49.99. The Hub works with the myQ app and connects to your home network in minutes. You're then able to preset times for your garage door to close using the app. You can monitor and control your delivered as needed from your smartphone. The Hub works a variety of garage door opener brands including Genie, Raynor, Craftsman, and other popular manufacturers. However, any garage door openers lacking photo eyes aren't compatible. 
Amazon Key Compatibility
The most exciting feature of myQ has to be the compatibility with Amazon Key. If you live in an eligible zip code, are a Prime member, and have the required garage door (sectional door), then you can use this feature. You'll be able to link your myQ account in the Key app to get packages securely delivered to your garage by Prime delivery.
Explore this feature and all myQ has to offer plus view testimonials and reviews from real users on the official website.