Get the Sandman Alarm Clock and Charge 4 Devices at Once
Prices pulled from the Amazon Product Advertising API on:
Product prices and availability are accurate as of the date/time indicated and are subject to change. Any price and availability information displayed on [relevant Amazon Site(s), as applicable] at the time of purchase will apply to the purchase of this product.
Alarm clocks are sort of having a new day as some people switch from using their phone as an alarm clock. I'm one of those people as I've found that using a cell phone only causes me to look at social media or email or just scroll endlessly through news articles. None of that behavior really gives you good sleep. I've begun using an old Sony Dream Machine from circa 1990's but I probably won't for long because the Sandman is intriguing especially since I'm becoming accustomed to an alarm clock again.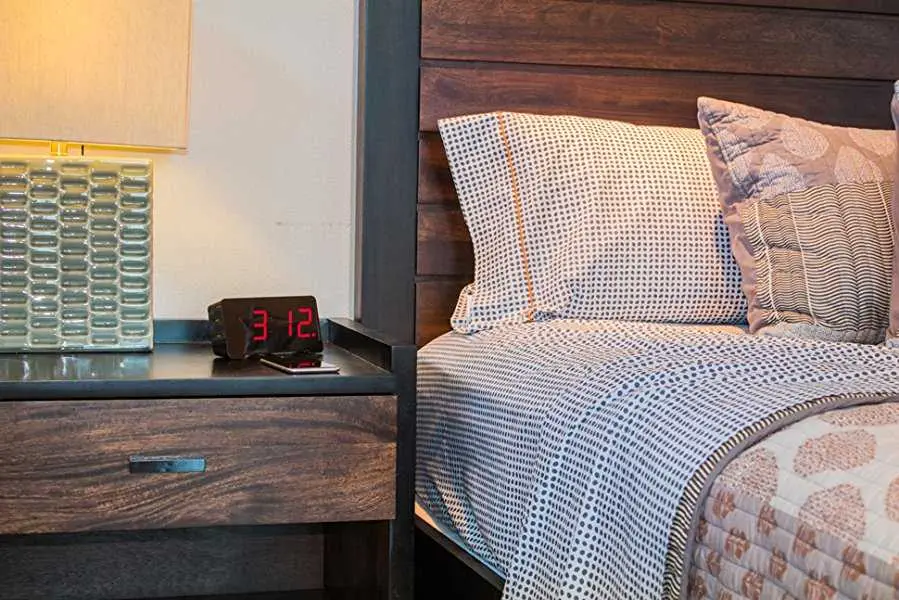 The Sandman is a combination charging station and alarm clock. When the first smartphones came out, we had the choice of using iHome and other alarm clock/charging docks. These options only charged one phone and you needed to buy a new one every time you upgraded devices.
The Sandman has taken the technology of the "alarm clock dock" and built it for a new age. With the Sandman, you can charge up to 4 devices at once and minimize the clutter at the same time. No more do you have to have a clock plus your various charging cables all at once on your nightstand because all of it is packaged in a sleek low-clutter way with the Sandman.
The makers of Sandman also took on a common alarm clock problem: too-bright numerals. I often turn my alarm clock to face the wall so I don't see the time glaring in my eyes before the alarm goes off. The Sandman has red digits like other alarm clocks but they auto dim at night. The numbers are also larger at 1.8" high which makes it easy to check the time in the dead of night.
Speaking of time, you can set it how you like it too as the clock works in 12 hour and 24 hour time modes.There's also a snooze button and a battery backup if you lose power when it's plugged into the wall, plus there's no need for a power strip so you minimize even more clutter.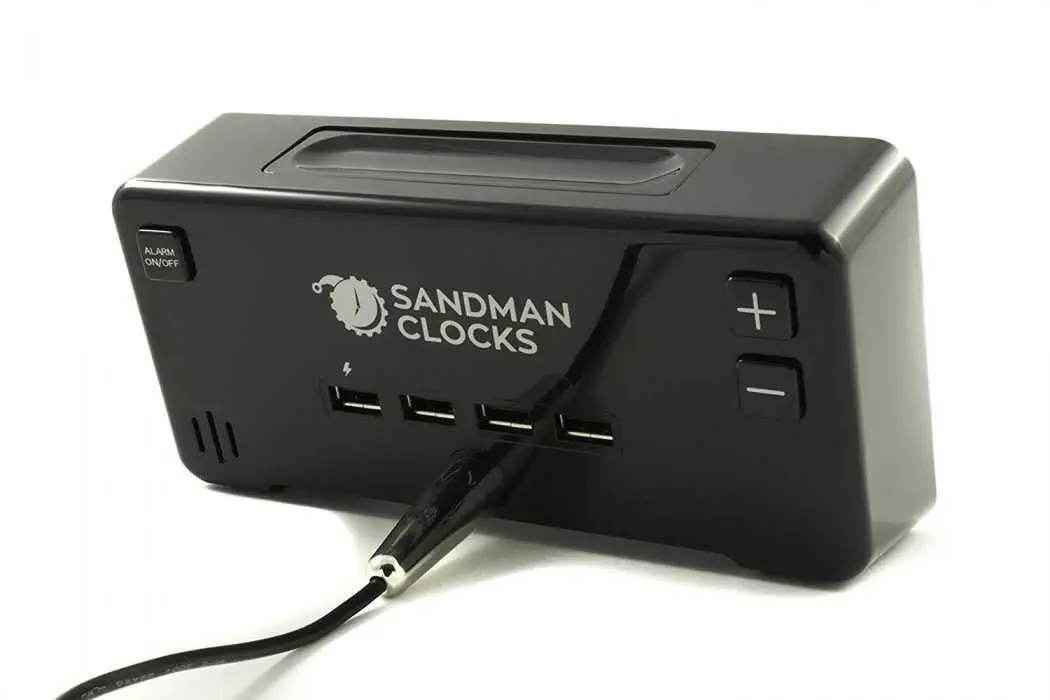 With its sleek minimal design and clean lines, The Sandman will easily integrate into any room. As someone who has an eye toward going to a more minimal design aesthetic, I can really appreciate the details and utility of The Sandman. From an eco-conscious approach, it seems that it would also draw less electricity than each charger plugged into a power strip.
Right now The Sandman is $49 and the website says they have "limited supply." You may also purchase a separate micro-USB cable for $4.99 or a Sandman Clocks Qi Wireless wireless charging pad for Qi devices at $10.00. You can also get The Sandman on Amazon.
TFB Latest Posts
---
---