I've been stepping up my coffee game this year. This means investing in better coffee equipment than a cheap $20 instant coffee maker. I'm already using a French Press for making each morning's brew, but I also want an option to make cold coffee. I came across an ad for the Bruw Coffee Filter, and decided it was the perfect companion to my French press. Bruw is a reusable coffee filter that works with one of the most ubiquitous forms of drinkware, the Mason Jar. Bruw is a stainless steel filter with a straw that makes delicious cold brewed coffee. It works specifically with Ball Wide Mouth Mason Jars. While it doesn't ship with the jars, they're easy to find at hobby stores, grocery stores, and other shops.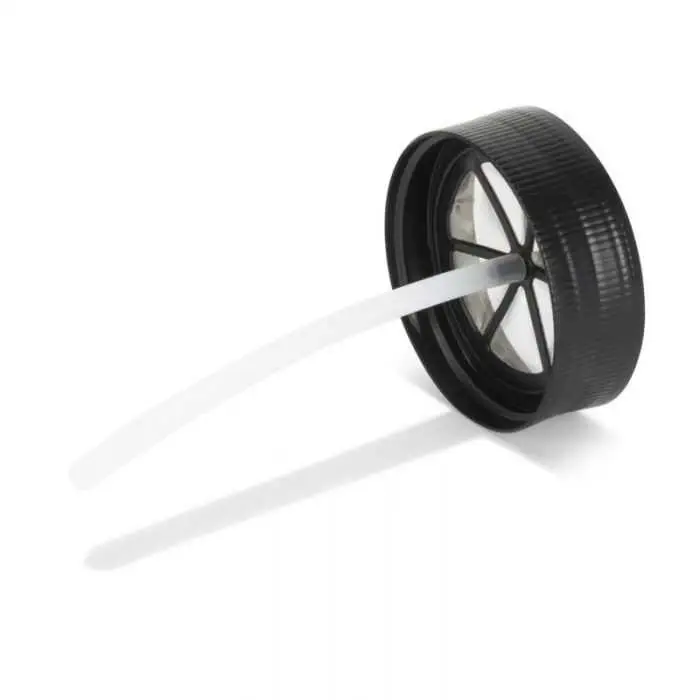 The choice to go with the French Press instead of a pod-type coffee was to save money, have better brew, and also use less one-use plastic. That's why I was thrilled to come across the Bruw. Bruw is a perfect way to make cold brew coffee at home. Cold brew is a good way to drink coffee if you want a smoother and less acidic drink, which is why Bruw has quickly found a home in my kitchen.
The steps are easy:  Brew your coffee grounds in a Mason jar with cold water for 12-24 hours (perfect for setting up the night before). Then attach the Bruw filter to the Mason jar, putting the straw side down. You then put a second Mason Jar on top of the filter, then flip it, then the coffee will filter through. Voila, you have cold brewed coffee at home, in your dorm, or anywhere else. The Bruw works without electricity so it's good for traveling. Just like a French Press, Bruw works best with coarse ground coffee or you run the risk of getting the filter clogged.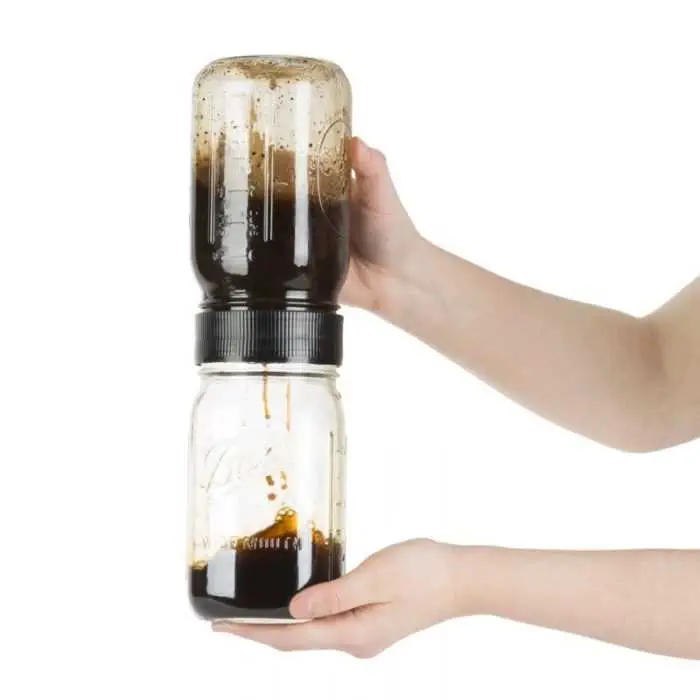 Bruw is made 100% in the USA and even shipped with sustainable packaging. If you go to your local coffee shop daily for a cold brew, you could spend $15-$25 a week depending on where you go — Bruw is just $19.99 and is reusable over and over. If you need a new straw for your Bruw, you can purchase a new one for $1.50. It's a smart economical and environmental choice to buy Bruw, especially as you're using glass reusable jars to make your cold brew. And yes, Bruw does sell a 2-pack of Mason Jar mugs ($9.99). Free shipping is available for orders over $38.
You can buy just the Bruw coffee (no jars) filter at the official website or opt for a package set at retailers like The Grommet, Wayfair, Walmart, Bed, Bath & Beyond, etc, or Amazon.
Auto Amazon Links: No products found.
TFB Latest Posts
---
---