Growler Werk uKeg
Beer's great until it's flat and warm, right? You've just picked up a growler full from your favorite brewery, and you've got it home and….it sucks. The problem with getting a growler of beer from your local brewery or home brew is that sometimes, unless you drink it right away, the beer often goes warm and flat. Designer Shawn Huff saw this problem and decided to do something about it. His solution was a Pressurized Craft Beer Growler, a portable tap system that will keep your beer cool for up to 9 hours. Yes, 9 hours! And it's not glass either so it's going to be durable.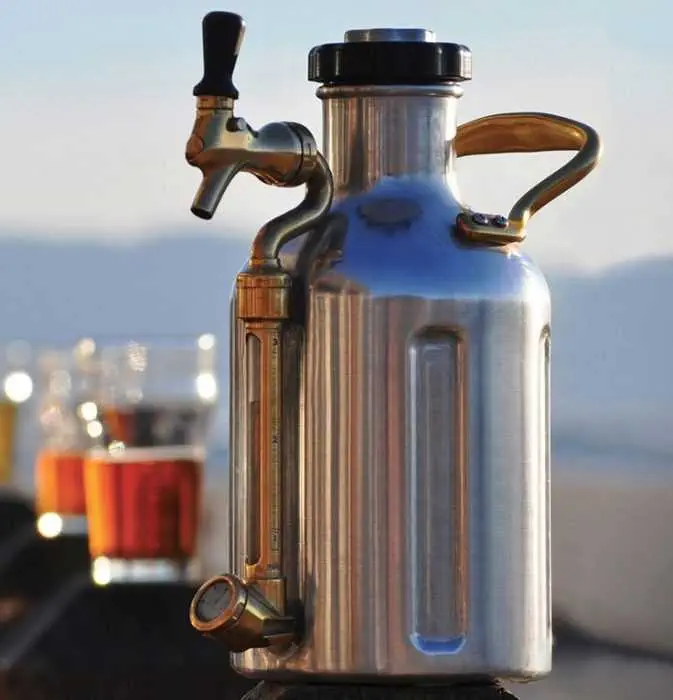 The uKeg Pressurized Craft Beer Growler by GrowlerWorks features double-walled design and is crafted of stainless steel with golden accents. Inside, it's vacuum-insulated to keep the beer cool and has an adjustable pressurization cap to prohibit oxygen. The best thing about the Growler, however, is its cool steampunk-inspired design with gauges and levels.
You also get a gooseneck tap that swings sideways to make it easy to carry and you can swap out the handle as well. The Growler ships with two CO2 cartridges and an illustrated manual of recipes, carbonating instructions and ideal pressure settings for the beer. The basic Growler sells for $149 and an option with an Oregon black walnut handle is available for $174; the handle lets you use a dry-erase pen to mark the name of the beer on it. You can purchase it on amazon or browse through the other bigger versions on GrowlerWorks' website. Do note, however, that orders sent to Alaska, Hawaii or Puerto Rico can't have CO2 cartridges according to the manufacturer.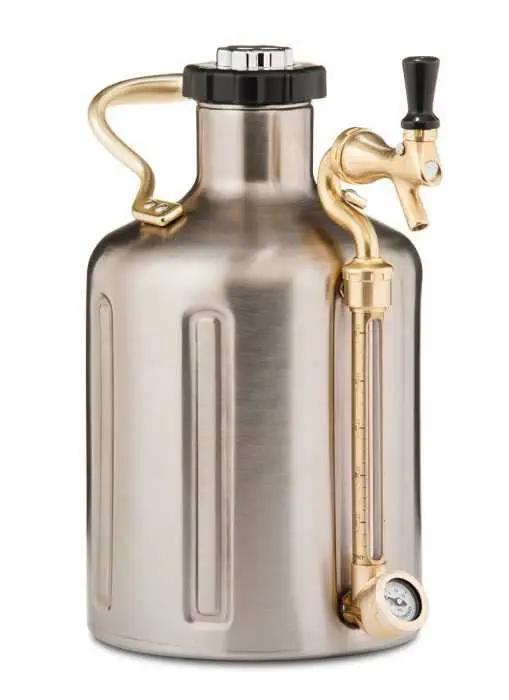 There's a full line of uKeg Pressurized Craft Beer Growlers available on the GrowlerWorks website as well.
TFB Latest Posts
---
---