This article may contain affiliate links. If you make a purchase, we may make earn a commission at no cost to you.
Last Updated on
Originally posted on May 27, 2016 @ 2:11 pm
Take your American to the next level with this American Flag BBQ Spatula
There isn't much that's more American than a good ol' BBQ, except for having a BBQ with an American Flag BBQ Spatula. These spatulas are well built from quality materials and have had quite a few really great reviews. These are not one of those cheap Wal-Mart last one weekend spatulas. Feeling even more patriotic? If so check out the most epic American t-shirts ever. Get One Of These Spatula's HERE
.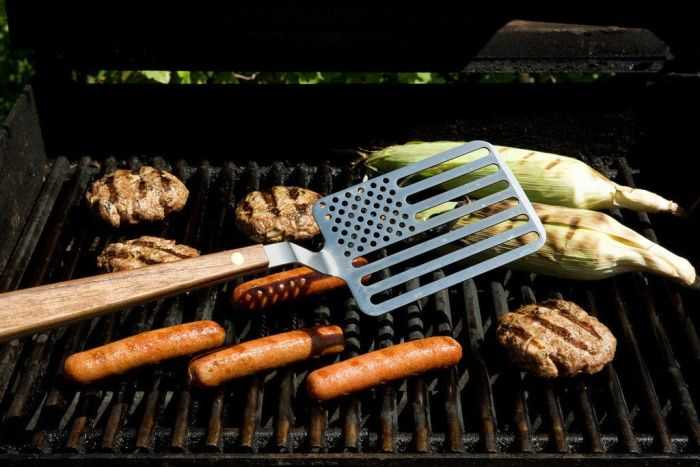 Designed by Jacob Riley-Wasserman for Area ware

Made from solid Walnut and Stainless Steel
Manufactured by Lamson & Good now, American made cutlery and kitchen tools, since 1837

Hand fabricated by one of the oldest and most-respected cutlery manufacturers in the United States using energy harvested from Massachusetts' Deerfield River, the Star Spangled Spatula pays homage to the USA's stars and stripes, as well as our country's love affair with outdoor grilling. Crafted of solid walnut and stainless steel, the spatula's use of quality materials, along with its patriotic vernacular, make it a pop design classic. It is perfect for any backyard barbecue and will last a lifetime.

Via – Amazon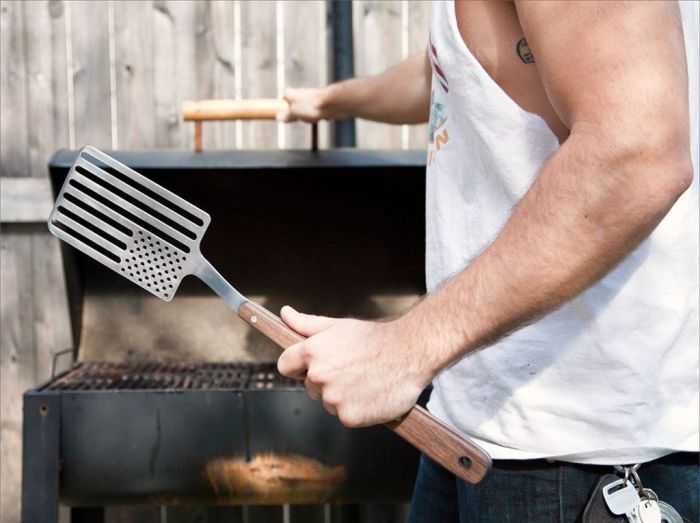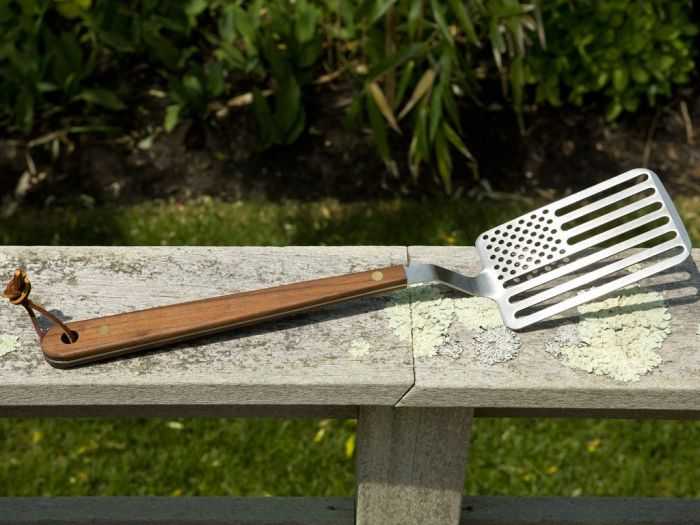 Get One Of These Spatula's HERE
.