This article may contain affiliate links. If you make a purchase, we may make earn a commission at no cost to you.
Last Updated on
Originally posted on December 23, 2016 @ 9:23 am
Why go out and buy moonshine when you can make it in your own kitchen with the TableTopStill moonshine still?
Hoo man, if you are looking to go into some moonshinin' business on the side, this one's the safest Still you will ever stumble upon. Straight from the experts at TableTopStill, the Stainless-Steel Moonshine Still is the closest it gets to creating consumable beverages involving alcohol as a prime ingredient. Here's why this portable product is different than the others you have tried so far.

Oh Geez, Another Stainless-Steel Alcohol Still… I wonder What's Different This Time?
If you know your liquor well, then you are likely aware of the fact that many portable alcohol stills use copper and steel as a primary component in the entire build. These two elements seriously jack up the taste if you are not careful with the process. What matters more is that copper and steel are not on friendly terms with alcohol, which is why you may end up with a bad batch of liquor without having the slightest clue about what went wrong.
However, TalbleTopStill took the initiative of creating a stainless steel still, and that too with protective layering to keep distilling and quality to high standarention in their instructions manual that the first few glasses to come out of the nozzle are never going to taste good. This is alcohol. They also ml's natural property whenever it gets distilled in a majority of high-quality stills. In simple terms, the first glass or so to spurt out of any still is called "head."
100% Money Back Policy. The company also offers a 90-day trial period to new customers. I'd say that they are over compensating their clients to build a trust factor. What more could you ask for?
Each order comes with complete parts and accessories as seen in TableTopStill ads. Except for the two hot plates, the rest of the packaging consists of all necessary items to help you get started immediately.
Very easy to use – The enclosed instructions make it a 'get-set-and-go' kind of thing. The best part is that you do not require running water to keep things within a steady lower temperature range.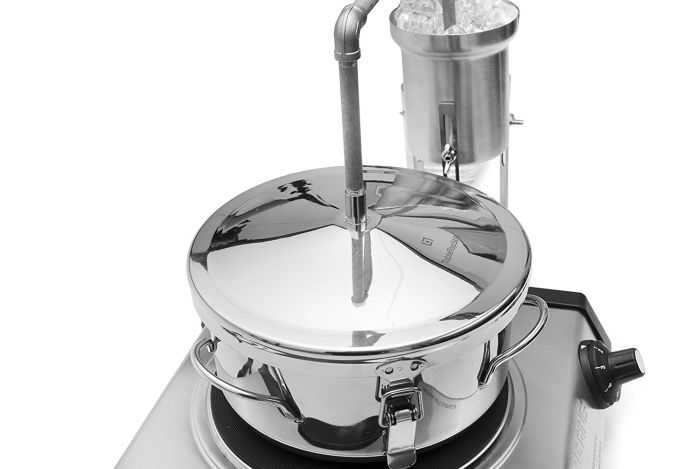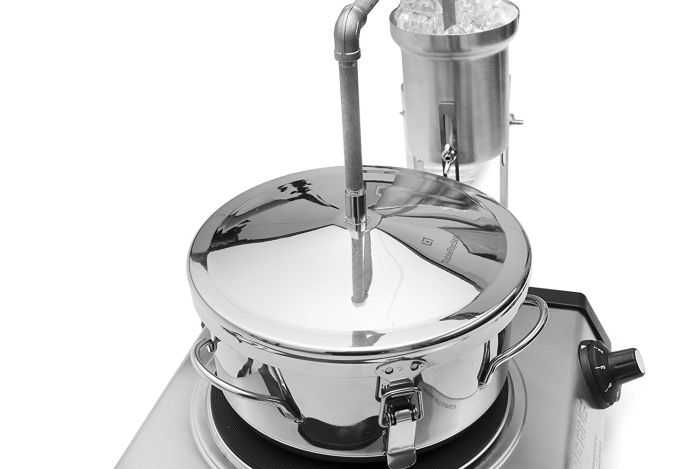 Whatever the amount of alcohol you are looking to distil, it will take you a long time to master those skills. Patience is also an additional element that self-proclaimed moonshiners tend to forget about. On the average, it takes 45 minutes for distillation to complete, right from the moment you set the burner on.
If you take my opinion, I don't blame copper and steel for ruining the quality. Sometimes, people are not careful with the precautions, cleaning standards and elaborate tooling accessories. Such factors make the job a lot easier than anticipated. With the right amount of time and effort, you might be on your way to becoming the next Heisenberg! Who knows…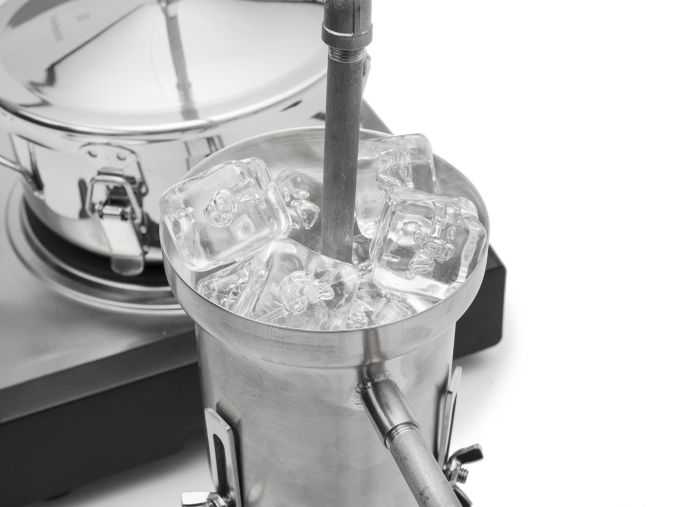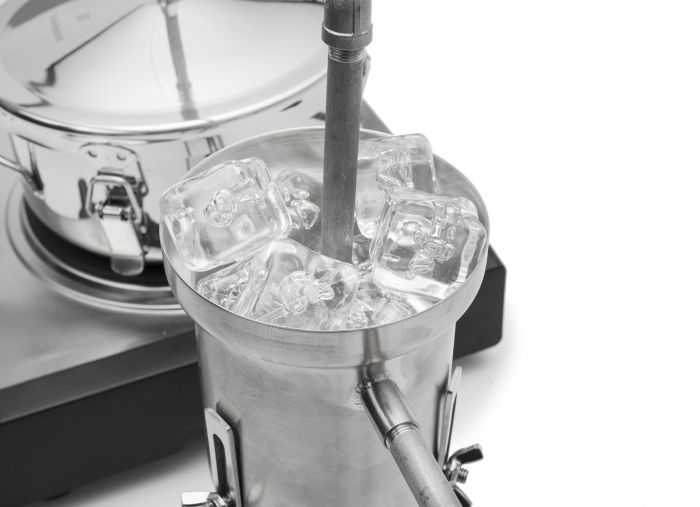 To make things easier, TableTopStill uses very simple language to mitigate any confusion for first-time users. A lot of other products and description on the internet uses unnecessary complicated jargons for alcohol distillation. This way, people waste more time deciphering those instructions rather than making their first jar of moonshine. Fortunately, this company cuts the headache and reduces the clutter with an all in one solution that's ready to be ordered anytime at Amazon. Try it, and you will be amazed at the results.