This article may contain affiliate links. If you make a purchase, we may make earn a commission at no cost to you.
Last Updated on
Originally posted on June 7, 2016 @ 3:51 pm
The Best Morning Ever Mug – Donut Warming Coffee Mug
If you have been looking for any good reason to eat more donuts and drink more coffee then look no further. Ladies and gentlemen meet The Best. Morning Ever Mug, a donut warming coffee mug. This gift to all humanity warms up your donut while it keeps your coffee from getting cold, keeping it warm. Well that's about all I really need to say about this. Ordering one time now. Get One HERE
.
Get One HERE
.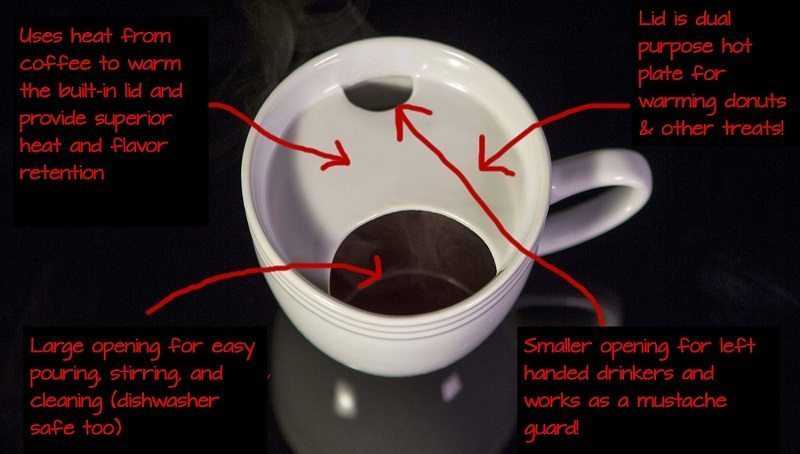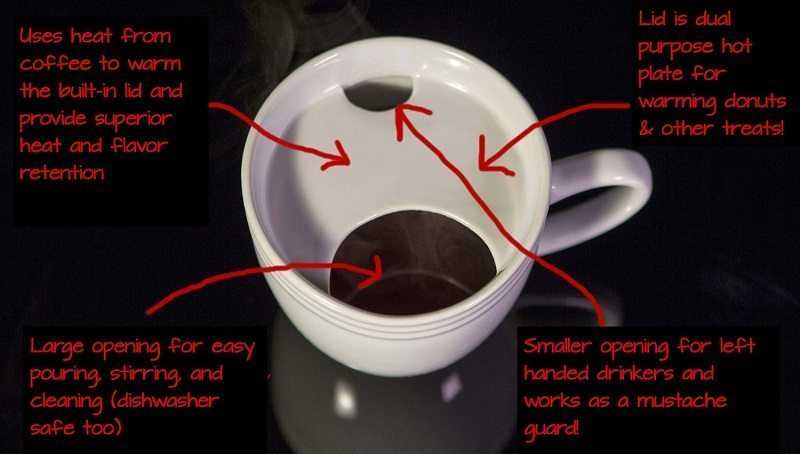 Keep coffee or tea warmer and more flavorful

Hold and warm doughnuts and other treats

Large opening for easy pouring, stirring, and cleaning

Small opening for both left handed drinkers and our bearded friends. It's a great mustache guard!

Made of porcelain, microwave & dishwasher safe

Your Morning Is About To Get a Lot More Interesting…

This fun mug offers a simple yet clever innovation to the age-old coffee cup. It has a built-in lid that utilizes the heat from your coffee or tea to provide two main benefits:

1) Longer Lasting Warmth and Flavor

Don't you hate it when your cup of coffee or tea gets cold before you're even close to finishing it? As compared to a regular mug the lid helps to retain more heat inside your cup. Science has proven that tiny receptors inside our taste buds help us to perceive more intense flavors at warmer temperatures. Longer lasting warmth means you can enjoy a longer lasting more flavorful cup!

2) Donut Suspension Technology

The warm lid also serves as the perfect hot plate to hold donuts, cookies, muffins, bagels, and more! It's like your own personal mini warming oven. Enjoy treats that are soft, warm, and delicious!

Thoughtful Design

We put a lot of thought into the design and construction of this mug to deliver a quality product that:

Allows plenty of easy access for normal coffee and tea usage
Maximizes lid surface area for holding and warming treats
Works perfectly for both right and left handed drinkers
Serves as a mustache guard
Eliminates the need for a separate food dish
Cleans easy by hand and also dishwasher safe
Utilizes high fired porcelain for a beautiful finish and anti-microbial properties for a clean cup
Is a cool mug that is just plain old fun to use and delivers a delightful experience!

If you are a coffee, tea, or doughnut enthusiast then you have to experience it for yourself. If you're looking for a unique mug or the perfect gift to give for that fun out of the box experience then this is it. We've worked hard to bring you a product that's more than a cup, it's the Best. Morning. Ever.
Get One HERE
.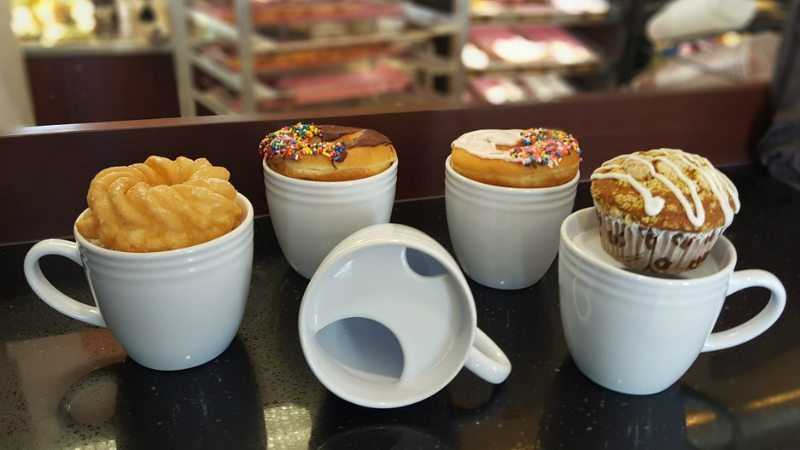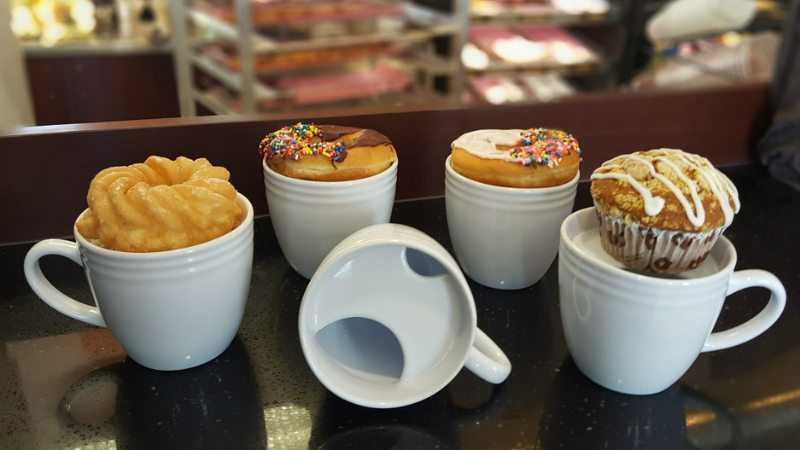 Get One HERE
.