CampMaid Coconut BBQ Charcoal  To Notch Up Your Grilling Game
Auto Amazon Links: No products found.
The good folks at CampMaid have recently introduced an eco-friendly BBQ Charcoal. It burns twice as long, twice as hot and can help create some of the best drool worthy delicacies of all time. Where should I start? Shall I fill you in on all the positive glowing reviews that CampMaid has garnered so far, or should I tell you about my personal experience with their Coconut BBQ Charcoal? Read on…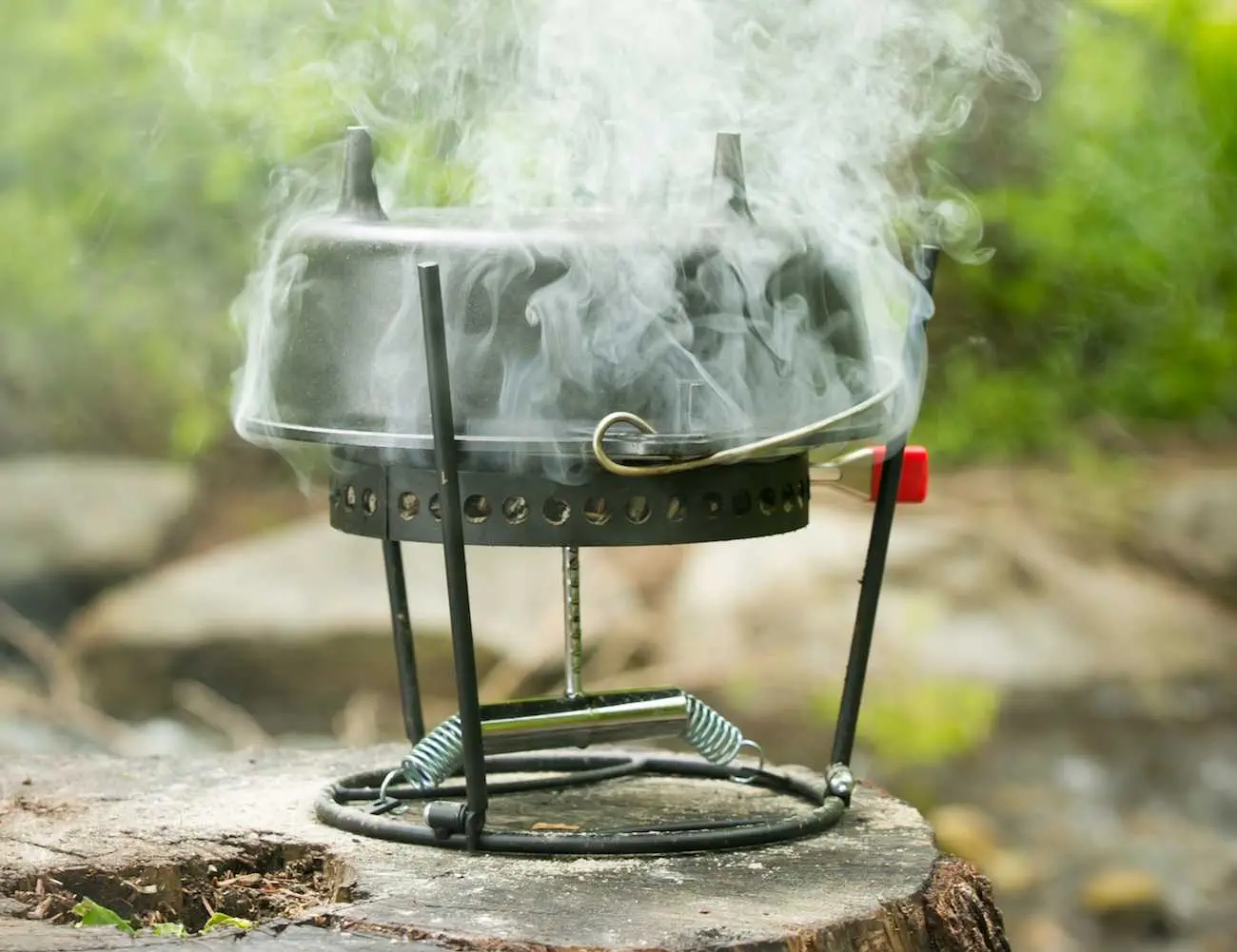 The Good Stuff about CampMaid Coconut BBQ Charcoal:
CampMaid is a family based business based out in Salt Lake City. Their product is still in beta phase; it is almost complete, but they are primarily advertising it at Kickstarter. You know, the crowdfunding website? Yeah, that one. So, the cool thing about CampMaid Coconut BBQ Charcoal project is that it's out of the woods.
Right now, they have completed their funding milestone by exceeding the $2,000 target, and at this very moment, they still have 4 more days to go. It means that they are definitely going to retail their Coconut BBQ Charcoal all over the local shops, internet and via online orders etc. So, that's that.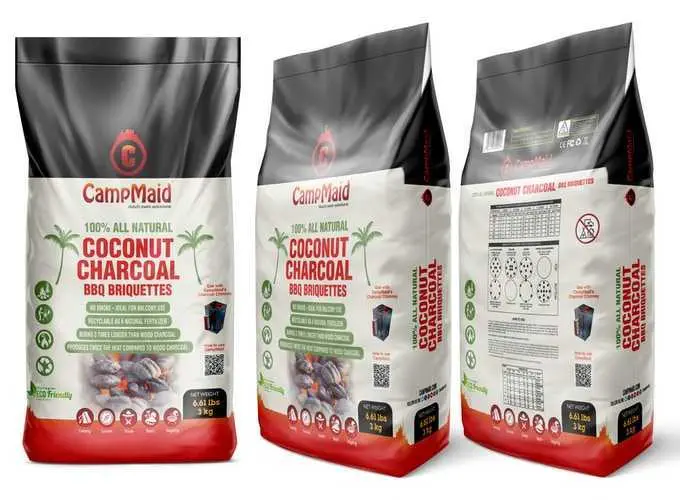 From what I have gathered and from my personal experience, I was under the impression that just because this is a coconut charcoal, it will burn rather quickly. I thought so because the notion of coconut "shell" made me to believe that it burns quickly as opposed to wood or coal. It turns out that I was wrong indeed.
You see, coconut BBQ charcoal has a natural resistance to fire. It does burn, but at a slower rate, which basically means that you are going to be able to do a whole lot of cooking over longer periods of time. CampMaid's entire range of products is eco-friendly. No trees were felled, no dead wood was used – they just made intelligent use of coconut and turned it into charcoal.
One of the coolest thing about CampMaid Coconut BBQ Charcoal is the fact that they have amassed so much love, and positivity from chefs, homebased businesses, regular men and women and just about anyone out there. So much so that various people have made videos to demonstrate the good work these guys have done.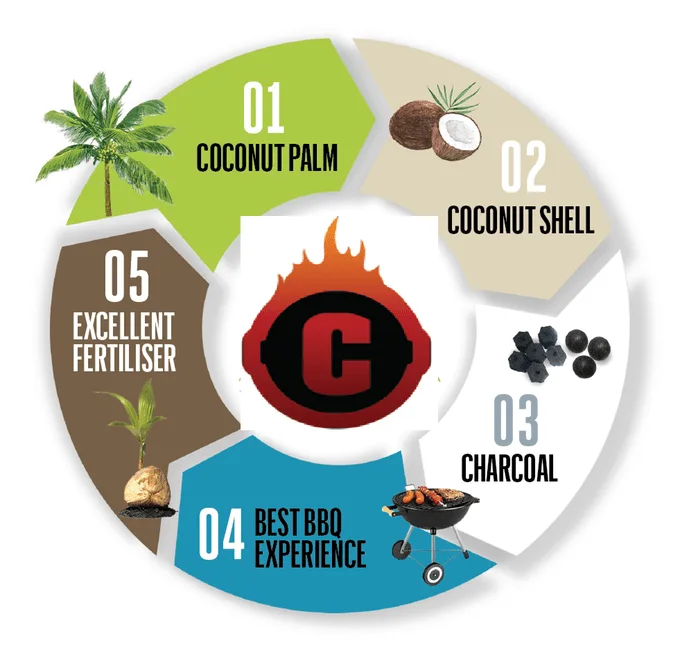 Burn Nuts Not Trees:
Most importantly, CampMaid has left a note for younger generation to give back and teach others to use environmental friendly ways to cook. "Burn Nuts, Not Trees" is more of a motto at their KickStarter page. You will find the heading by the end of the project page – should you decide to take part in the noble deed.
Convenient Uses of CampMaid Coconut BBQ Charcoal:
Besides being the most cost effective way of consuming charcoal for burning and cooking, CampMaid has got a great deal of other benefits. First off, you get to buy a bag of BBQ Charcoal at a slightly lower cost, and then it lasts a lot longer than normal firewood, coal or kindling. This means you get to save money big time!
Clean burning through an eco-friendly mode.
Emergency preparedness on anytime; anywhere basis.
Burn anywhere outside when you go to your trips in the wilderness.
Perfect for BBQ meetups, beach cookouts or holiday get together.
Effective heating source during winter season, or survival situation.
More so, grilling with coconut shell has been proven as a sustainable way of burning charcoal for the sake of preserving environment. Since the smoke is clean and thin, you are doing your part in not damaging the ozone layer. I know, at a massive level, this doesn't make a difference. But if you can convince your friends and community towards eco-friendly stuff, you are pretty much playing a big role in this whole thing.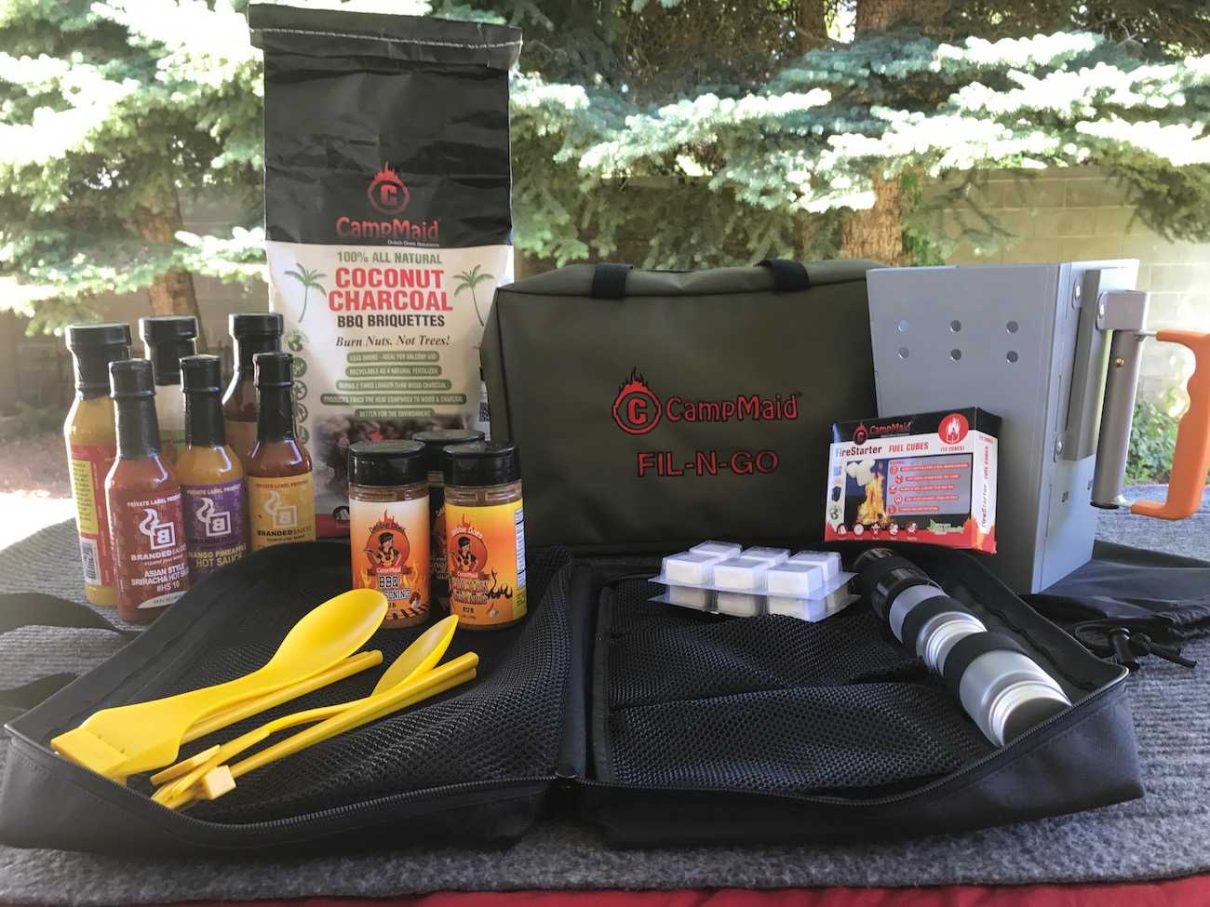 Coconut BBQ Charcoal has higher temperature as compared to wood. In this context, you will be needing a small amount of charcoal to get things done. CampMaid Coconut Charcoal pieces are roughly the size of small doughnuts or pasties. You will need 8 – 12 pieces to start grilling, as they burn at 800⁰ F. That's a lot more than what briquettes, coal and wood burn at.
Last but not the least, CampMaid Coconut BBQ Charcoal is very easy to cleanup. There is not a lot of ash, which is a plus point to the whole thing. Also, since this type of charcoal is not very common, so once CampMaid starts retailing, you get to buy a great deal of product through multiple online and local stores.
Good luck, and happy cooking!
TFB Latest Posts
---
---