This article may contain affiliate links. If you make a purchase, we may make earn a commission at no cost to you.
Last Updated on
Originally posted on March 1, 2016 @ 7:10 am
This Guy Made A Portable 1.25kJ Coilgun
Jason Murray built this 1.25kj coilgun and full-auto gauss gun back a few years ago so there is a chance you might have seen these already. If not – here you go. Jason also has a website showing you exactly how he built this 1.25kj coilgun – you can check it out here. You can also check out how the full-auto gauss gun is built here. After this check out how to make your own drift trike.
This Guy Made A Portable 1.25kJ Coilgun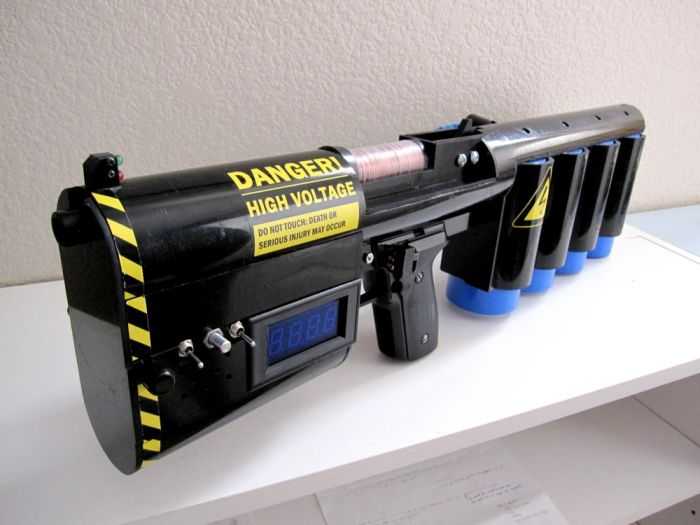 "A coilgun fires a projectile with magnetic force instead of gunpowder. The projectile from this gun won't kill a person, but the electrical energy stored in the capacitors is 78 times the lethal amount for human beings so this is no toy."
Some technical data:
– Action: single stage, bolt
– Weight: 7.75lbs or 3.52kg
– Power supply: 12V NiMH battery (needs recharge after ~15 shots)
– Charging: 40 watt regulated ZVS flyback driver (charge time ~30s)
– Capacitor bank: 4x 3900uF @ 400VDC
– Stored electrical energy: ~1.25kJ
– Switch: SCR
– Body: lightweight ABS plastic pipe and sheets
Performance Data:
– Muzzle velocity: 39.2m/s
– Projectile mass: 32.8g
– Kinetic Energy: 25.20 J
– Output efficiency: 2.02%
CG33 Coilgun Design & Construction Pics
Full-Auto Gauss Gun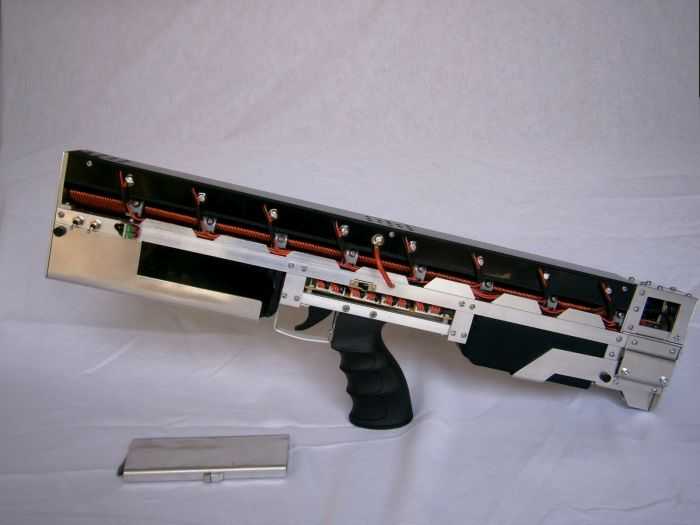 Follow Me On Google+
[irp posts="22573″ name="How To Make A Tailgate Wall Bench"]
[irp posts="21733″ name="Ever Seen A Nitro Engine Powered Pencil Sharpener?"]
[irp posts="21758″ name="Beer Bottle Opener – Bottle Cap Launcher – Keychain"]