A Day With Fred & Friends' Phenomenal Zombie Cookie Cutter
Prices pulled from the Amazon Product Advertising API on:
Product prices and availability are accurate as of the date/time indicated and are subject to change. Any price and availability information displayed on [relevant Amazon Site(s), as applicable] at the time of purchase will apply to the purchase of this product.
I am not really choosy about the shape of cookies n' biscuits. Hell, as far as I can recall, Mama used to make them just flat and round. We would savor them anyway; the taste mattered the most. Anyhow, as time went by, the baking industry has seen a whole lot of new changes. These days, not only the taste of baked stuff matters, but also their shapes too.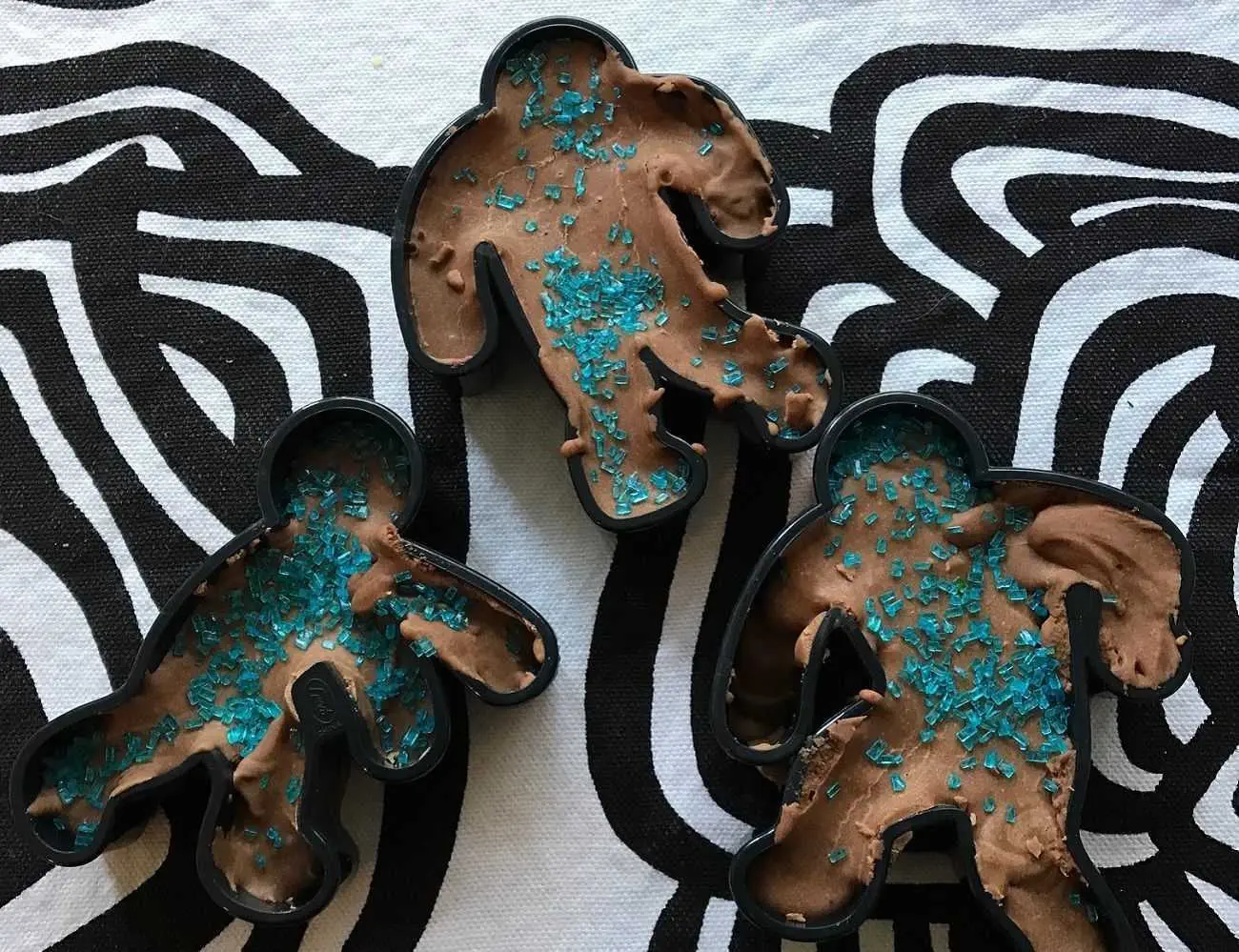 Fred & Friends has been around the block for a long time now. They are a Rhode Island company who work with some really creative people to rollout interesting products. Among many other things, their Undead Fred Zombie Cookie Cutter has created a lot of waves. My wife and I bought this cookie cutter pack recently. Performance wise, this product's very stable. What matters most is that we are impressed enough to go back and buy additional Fred & Friends' products.
Some of the main highlights of the Undead Fred Zombie Cookie Cutter are appended below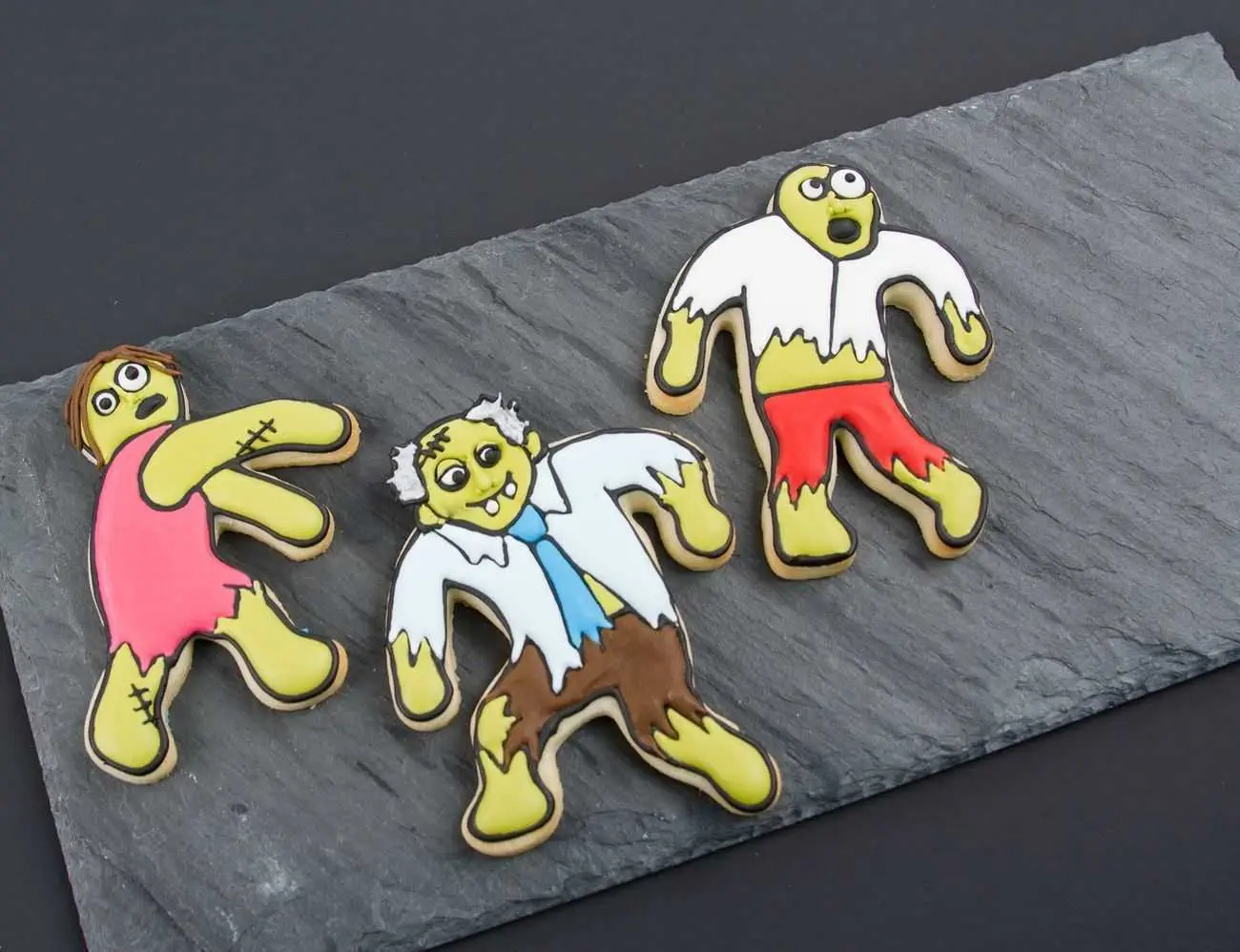 Just so you know, you cannot order the Undead Fred Zombie Cookie Cutter pack easily at Amazon. The price is around $4 – $6, but these babies are an Add-On order item. It means that you will have to order something else alongside these cookie cutters. However, you can probably get these from official Fred & Friends store, or other online websites.
The Undead Fred Zombie Cookie Cutter pack has an overall great packaging and design. These cookie cutters are more like "cut-out" shapes of zombie poses. If you are under the impression that your cookies, biscuits or batter needs to be poured inside a cast shape, then you are mistaken. You just need to have a soft dough to get started. Cut out as many shapes as you want and bake em' while they are fresh.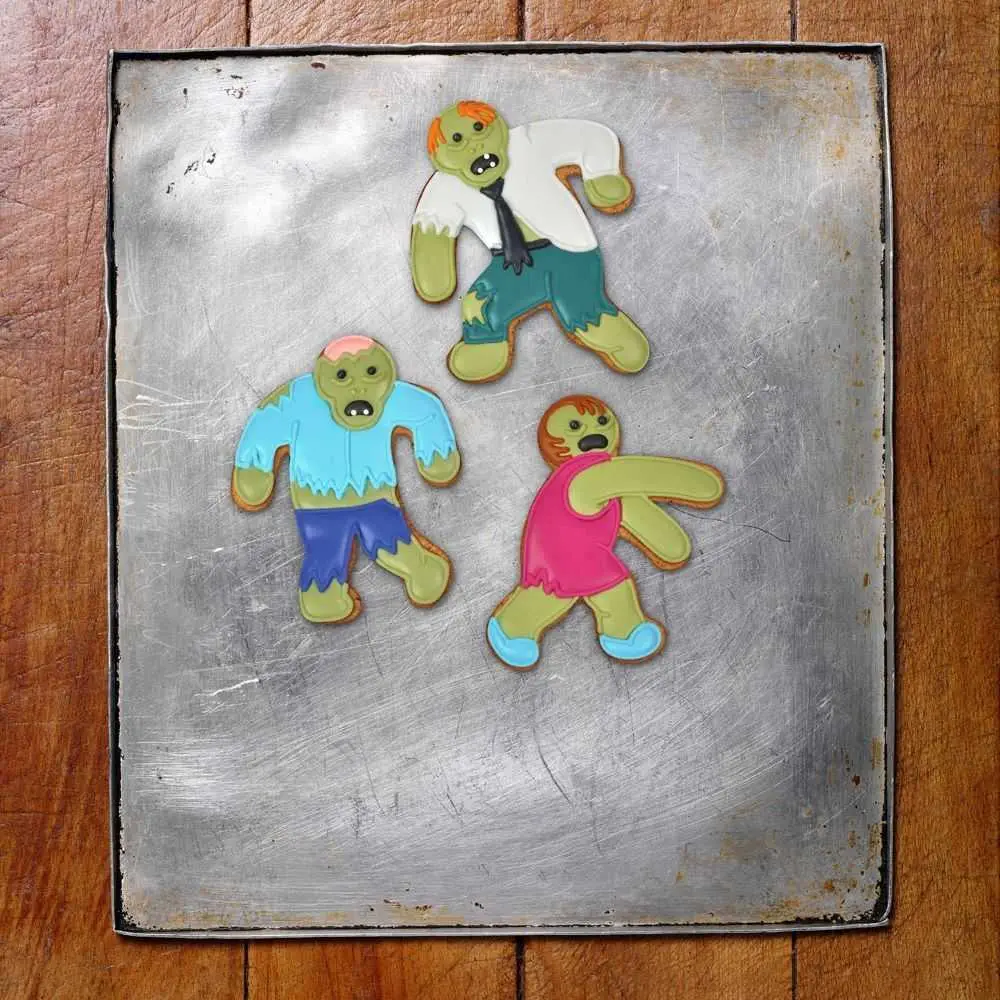 Additional Tips for First Timers
From yesterday's run in with Undead Fred Zombie Cookie Cutter, here are some firsthand tips that I'd like to share.
My order of Undead Fred Zombie Cookie Cutter came with a small recipe and guidelines booklet. I hear that almost all orders come with a recipe book. If yours did not come with any written material, better send Fred & Friends an email.
Just follow the directions in the recipe book. Overall, these recipes are easy. You can test by rolling a ball of dough between your preferred sheets. Freeze the dough for 30 – 40 minutes and then cut out those un-deadly shapes.
In case you want to imprint bone shapes, do it immediately after the cookies are baked. They will be soft and they will retain any additional form quickly.
Ordering a Undead Fred Zombie Cookie Cutter will not make you an expert at baking. All these colored photos are user images of what the end result looks like. These people added colored icing, additional shapes and chocolate topping to make these zombies cute, vile, happy or whatever.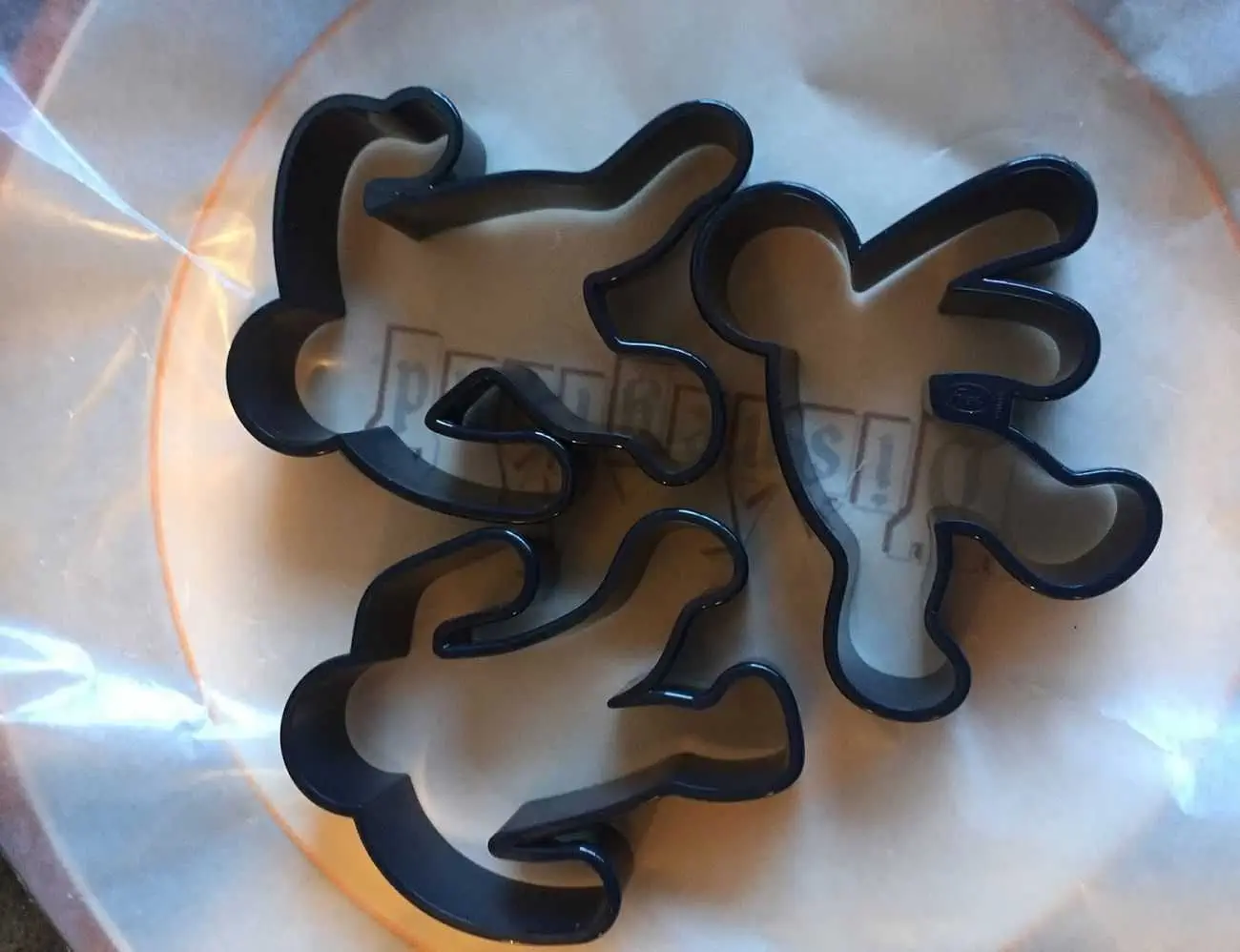 You will definitely require a bit of practice before your cookies can resemble the product images. More importantly, you need to dip the Undead Fred Zombie Cookie Cutter in flour each and every time before cutting the shape. Otherwise, the dough will stick to the cookie cutter walls.
For detailed and precise icing, you can buy small icing tips from your local retailer. Online shops are a good idea too, but I'd rather buy from my nearest baking goods retailer. Fred & Friends have a dedicated Amazon retail page with complete products inventory.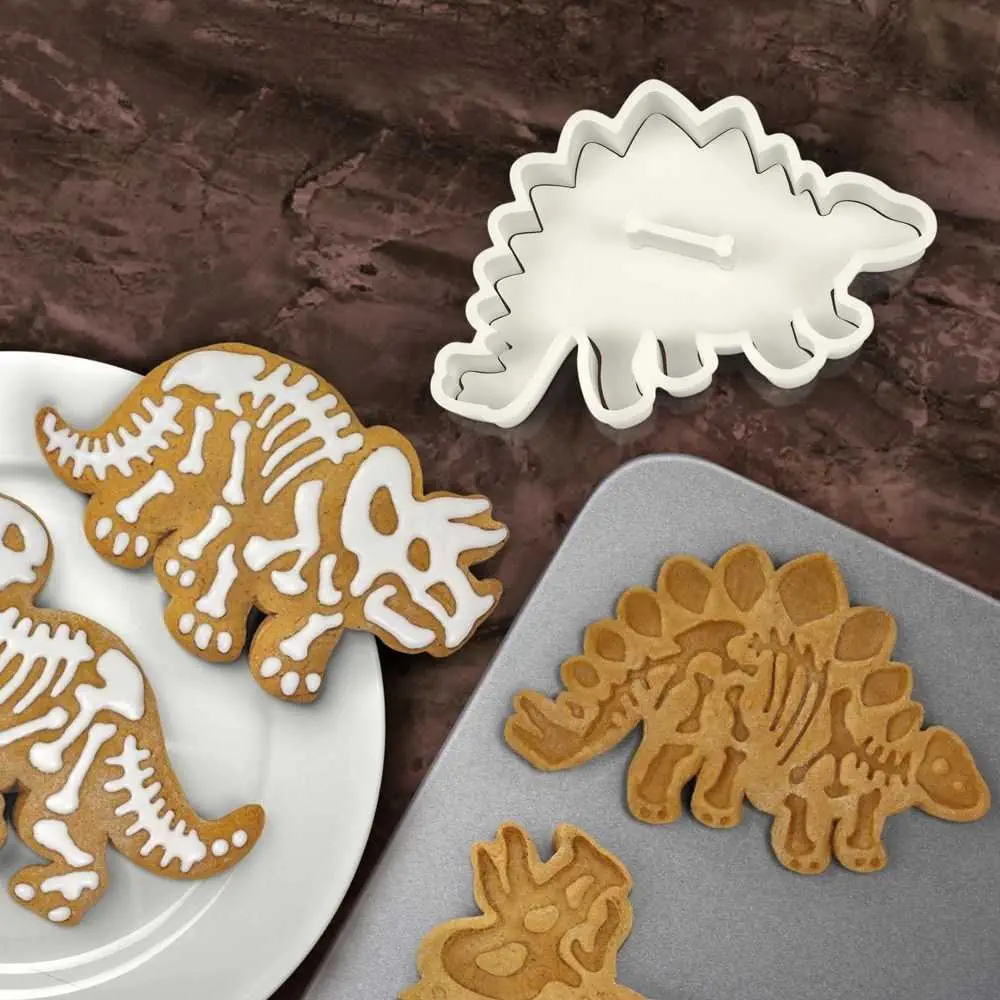 As stated earlier, Undead Fred Zombie Cookie Cutter is just one of many cute little goodies that you can buy from them. Make sure you get some time off and surf through rest of their stuff. These guys are pretty famous for their versatility.
TFB Latest Posts
---
---