This article may contain affiliate links. If you make a purchase, we may make earn a commission at no cost to you.
Last Updated on
Originally posted on June 6, 2016 @ 8:40 pm
Yomo Sushi Maker – Make A Perfect Sushi Roll EVERY TIME
Just about everyone likes sushi, so it only makes sense that most people would probably like to make their own. Well here you go. Meet the Yomo Sushi Maker, this bad boy will give you that perfect sushi every time, regardless of your sushi making skills (you pretty much don't need any with this). So after reading this there is pretty much no excuse for you NOT to be making your own yummy sushi. Get One Of These HERE
.
Get One Of These HERE
.
Perfect sushi rolls in 4 simple steps

One of kind sushi rolling technology

Includes sushi making guide and free roll cutting board

Made in the USA

Free sushi making guide

Yomo Sushi Simple Sushi Rolling System and Sushi Roll Cutter. This one piece set, allow you to make the perfect Sushi roll every time, plus the additional roll cutter gives you the perfect side piece every time. The patented board and mat replace the traditional bamboo and messy and inconsistent handmade rolls. This sushi rolling wonder will make you the #1 sushi chef in town.

Via – Amazon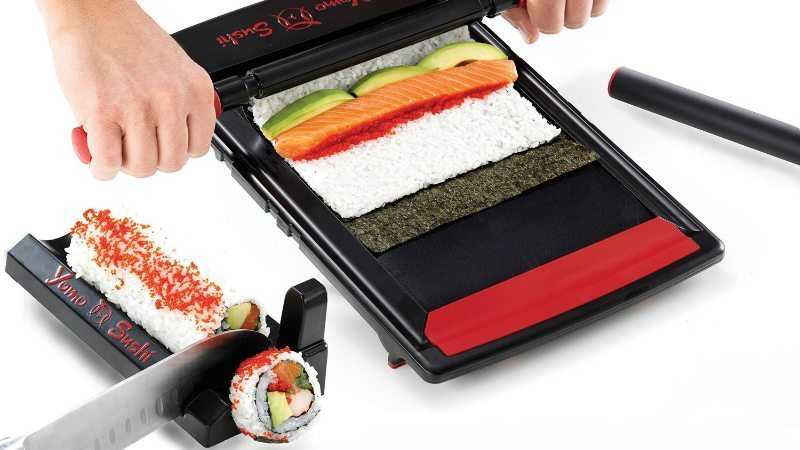 Get One Of These HERE
.