This article may contain affiliate links. If you make a purchase, we may make earn a commission at no cost to you.
theFunnyBeaver Clips
Originally posted on May 19, 2016 @ 2:07 pm
Trailer Hitch Hammock – You Need This In Your Life
No trees around? No problem…. Meet the trailer hitch hammock. This bad boy takes just a few minutes of your time to get setup and can hold pretty much anyone who can fit into the hammock. This would go well with the trailer hitch toilet seat I showed you the other day. Well any ways, this trailer hitch hammock is perfect for camping, fishing and pretty much any other time you wish there was a way to hang a hammock. Get This HERE
.
Get This HERE
.
When you back up the truck and set up the Hammaka Trailer Hitch Stand with Hammaka Chairs with Wooden Dowels to watch your kid's soccer game, you can be sure that you'll be too relaxed and pleasant to be one of those parents who starts screaming at their kid. This simple and rugged system starts with a three-piece stand that attaches to any standard, 2-inch hitch. The stand is crafted from powder-coated aluminum for a rust-free, outdoor life, while the pair of hanging chairs each feature all-weather fabric bodies with hardwood dowels. The chairs are offered in your choice of colors, and each chair features armrests, footrests and an integrated pillow headrest.   About Hammaka Hammaka products, now brought to you by King's Pond, are designed to provide a comfortable getaway from all of life's stresses. It all started with the Original Hammaka Hammock Chair, but the wide variety of luxurious chairs is constantly growing in order to give you the perfect fit. You can also put your mind at ease, as well as your body, knowing that Hammaka has gone green by using renewable materials and environmentally responsible manufacturing processes committed to recycling and energy conservation. 2-chair system for the most relaxing tailgate ever. Powder-coated aluminum stand and fabric chairs. 3-piece installation attaches to a standard, 2-inch hitch. Chairs offered in a range of colors. All-weather fabric with wood dowels. Weight Capacity: 500 lbs (200 on each arm). Via – Amazon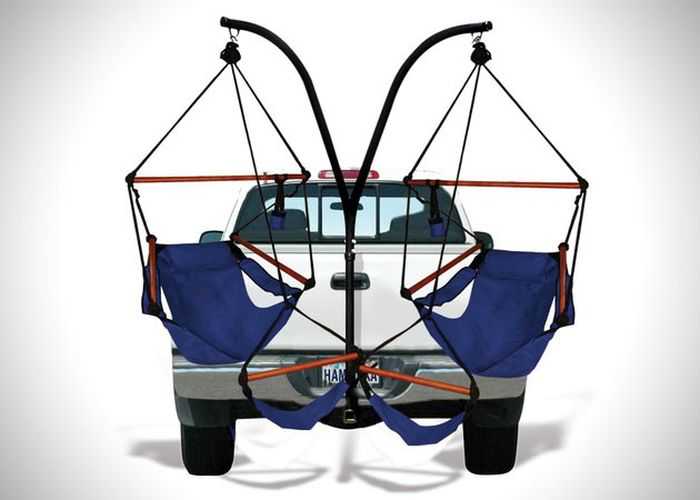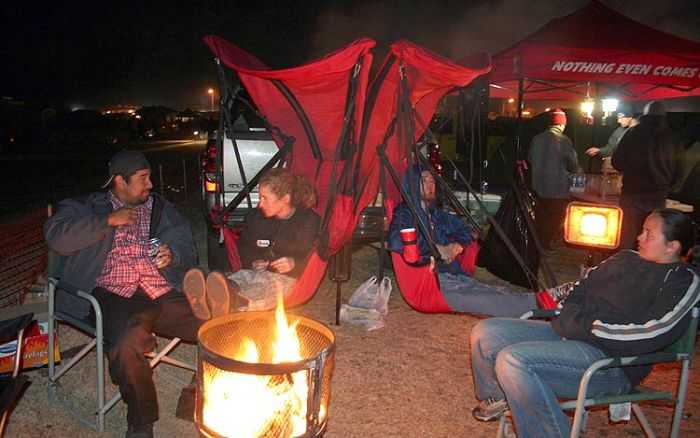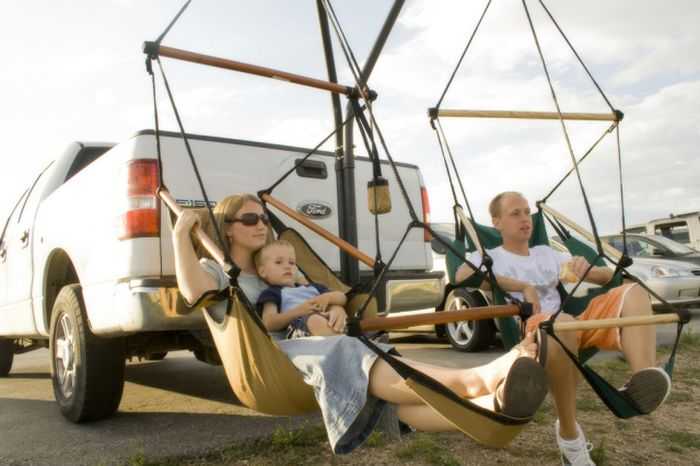 Get This HERE
.
Check out the Leatherman Tread Bracelet.
Be sure to follow Man Stuff on Google+.