Summer days are almost here, and if you're spending any time outside, then you're likely packing a cooler. I've moved away from styrofoam coolers because they're horrible for the environment but haven't quite pulled the trigger on a Yeti cooler. Also even the higher-priced coolers can give you a soggy sandwich or some lackluster warm beer. Surfing indiegogo, I was surprised something I'd never thought of before: a solar-powered cooler.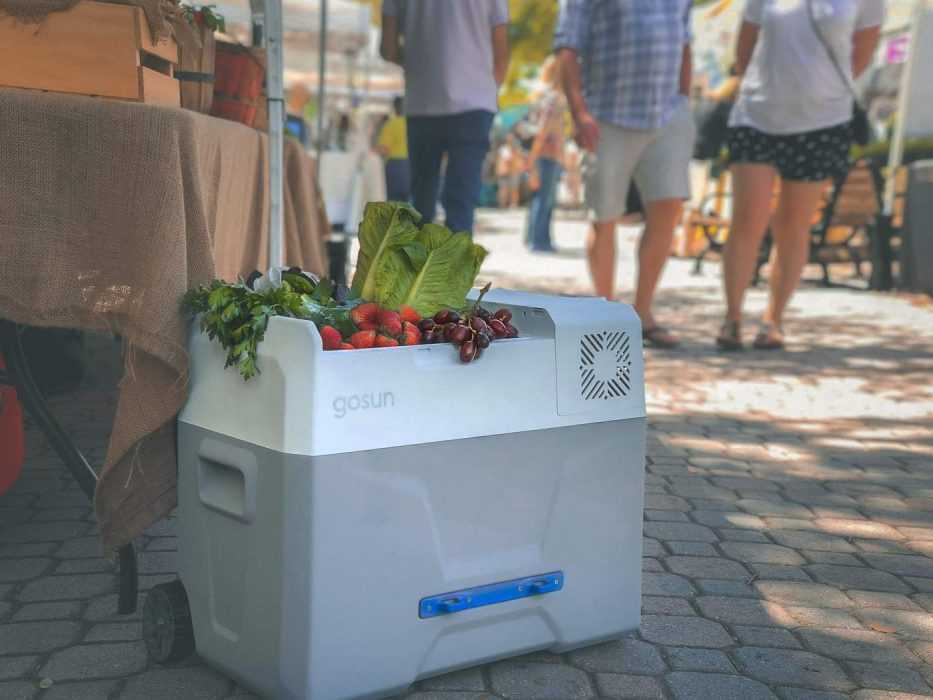 Created by GoSun, a 5-time crowdfunded product manufacturer, Chill Cooler offers the chance to never buy ice for your cooler again. GoSun promises that the portable cooled will "keep food cold or frozen, dry, and organized." It's more than a cooler, as it's also an off-grid refrigerator. Cold food no matter where you go! Food is kept cold or frozen for up to 24 hours, a significant difference compared to the cooling power of ice. And because you don't use ice, you save room and can fix more in the cooler. GoSun Chill weighs 28 LBS (12.7kg), fits 1.4 cubic feet (40 Liters) and stands 24″ x 16″ x 19″ inches (60 x 40 x 48 cm). The capacity can fit 55 soda or beer cans. You also have the ability to set your own temperature, with complete temp control from -4°F to 68°F (-20°C to 20°C).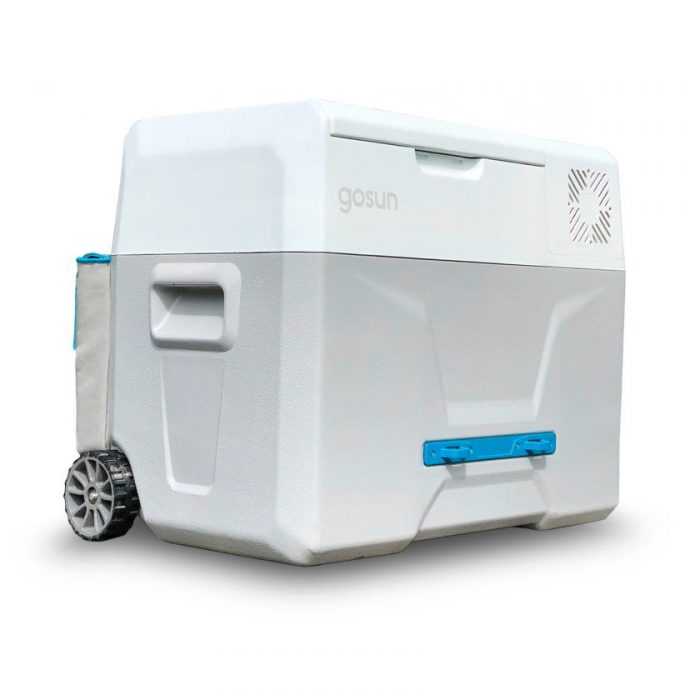 Chill's design features wheels and handles to carry it easily across any ground. The build also includes an emergency drain for times when you run out of power and need to use ice. The cooler's primary power source is the sun, but you can also use backup power sources: AC Adapter, solar table, and 30 watt solar panels. You can also use a DC power cord to plug in into your car, boat, or RV. Tailgating made really simple! A GoSun PowerBank also ships with the Indiegogo version of the Chill. The GoSun PowerBank can be used to charge up to 3 USB devices, any DC appliance up to 15 Amps, and the GoSun Fusion Stove. The PowerBank is splash-resistant and features a LED flashlight, making it a must for camping. When you use the PowerBank, you can expect to get 14 hours out of one charge. If you're storing drinks and food, the PowerBank will keep Chill cool for 14 hours on an 80°F (27°C) day, but if you're making ice, so you'll drain the bank in about 3 to 5 hours.
Chill is in its last days of fundraising and has met its goal of $12,000, with the campaign ending June 7. The list price is reportedly $749, but early backers can get it for just $499. There's also an option to to get a Chill package with a 60 watt solar table and the GoSun Fusion so you can have a complete off-the-grid kitchen. The Fusion cooks for 6 people in under an hour with sunlight. Additional level packages are available.

You can browse Chill's details and see more information at the campaign page. GoSun also has other interesting cooking gadgets to explore.

[mashshare]