I love my laptop. Like many people, I use it often and for hours at a time. Sometimes I set it on my lap, but most of the time, I opt for a lap desk. The problem with a lapdesk is that you're forced to just be in one position. Not exactly comfortable after several hours, is it? But laptop stands were mainly made to vent and have it sit in a stable position, not move with your body. But then Ovel came along.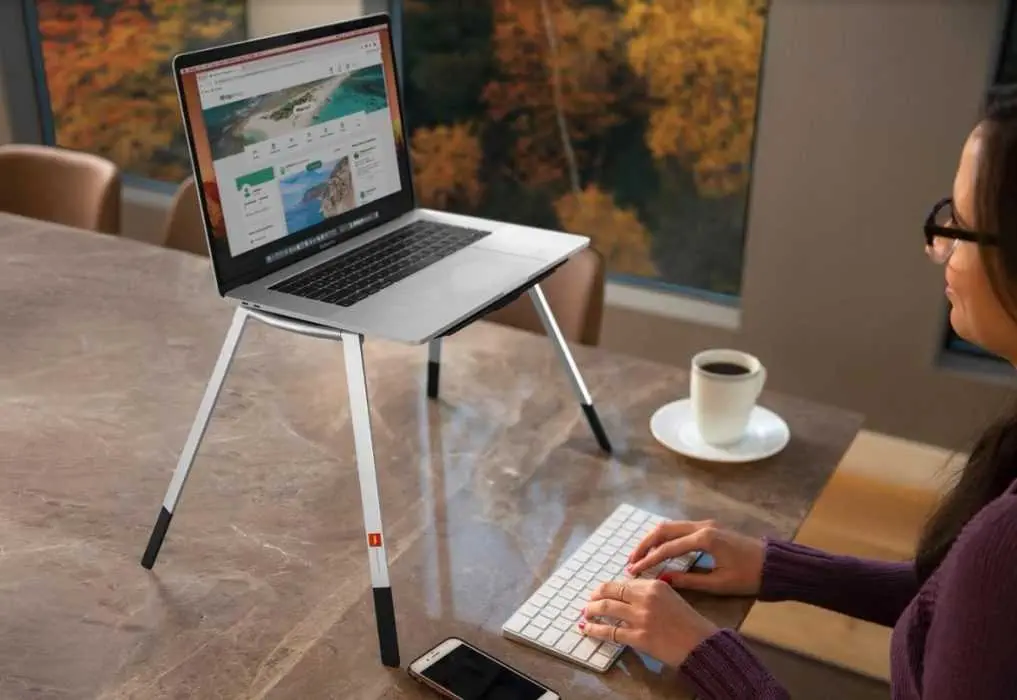 When I saw a Facebook ad for the Ovel, the Ultimate Portable Laptop Stand, I was sold. Ovel was shown off at the CES 2019 show, and will soon be in pre-order. Ovel is a laptop stand that offers a range of positions and folds thinner than the laptop you use it with. It's made to slide easily in any laptop bag or backpack — where was this thing when I was in college?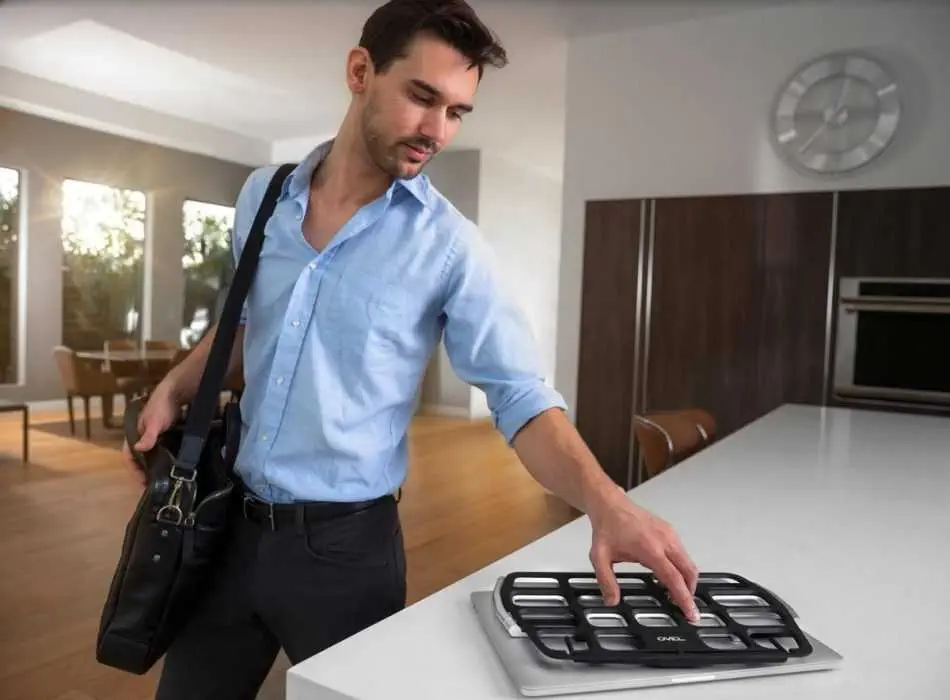 Ovel packs infinite tilt function for any angle, meaning you can lie down and use your laptop with ease. As the marketing copy says: Lay. Sit. Stand. Go. You fold up the stand, tuck it in your bag, and get on your way. It has a patented hinge technology for stability that lasts after 50,000 cycles. The design features retractable arms for easy toting and a smart-gap design for maximum ventilation to guard against overheating and keep it off your body. It's also easy to elevate your laptop for easy typing while standing or using a wireless keyboard. You can even use it on a couch cushion or your desk. That's because it has an anti-slip design that can grip any surface. I wouldn't go testing this on a variety of surfaces though!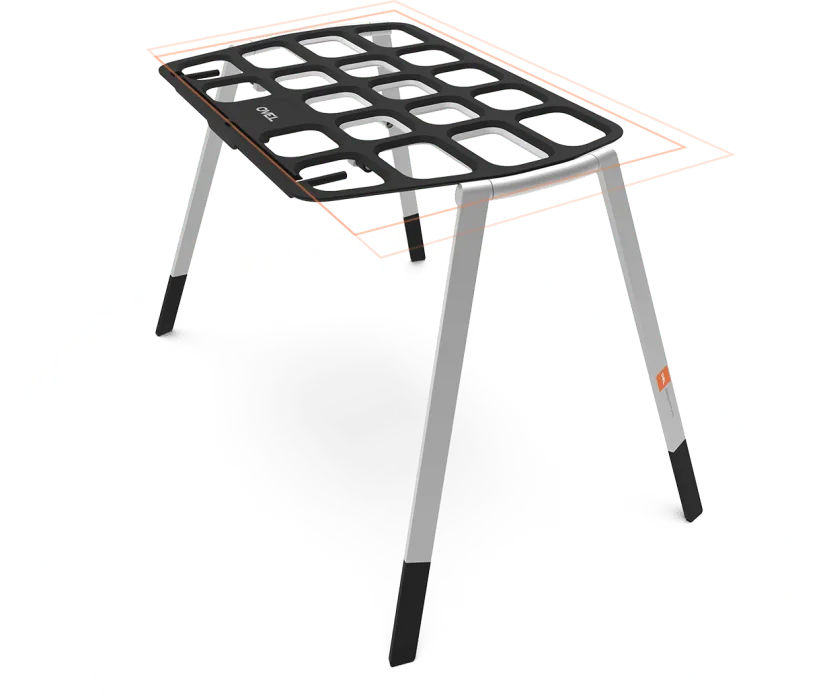 The any-angle positioning uses ergonomic design to give you optimal eye contact while reducing neck and eyestrain. Basically, you can game a lot easier and work a lot easier with it. Made to fit nearly any laptop size, Ovel has been optimized for HP, Lenovo, Dell, and Apple laptops. It weighs under 2 lbs and has an aluminum frame yet folds down thinner than a MacBook Pro. And best of all, it can be adjusted for height for anyone between 5' to 6'.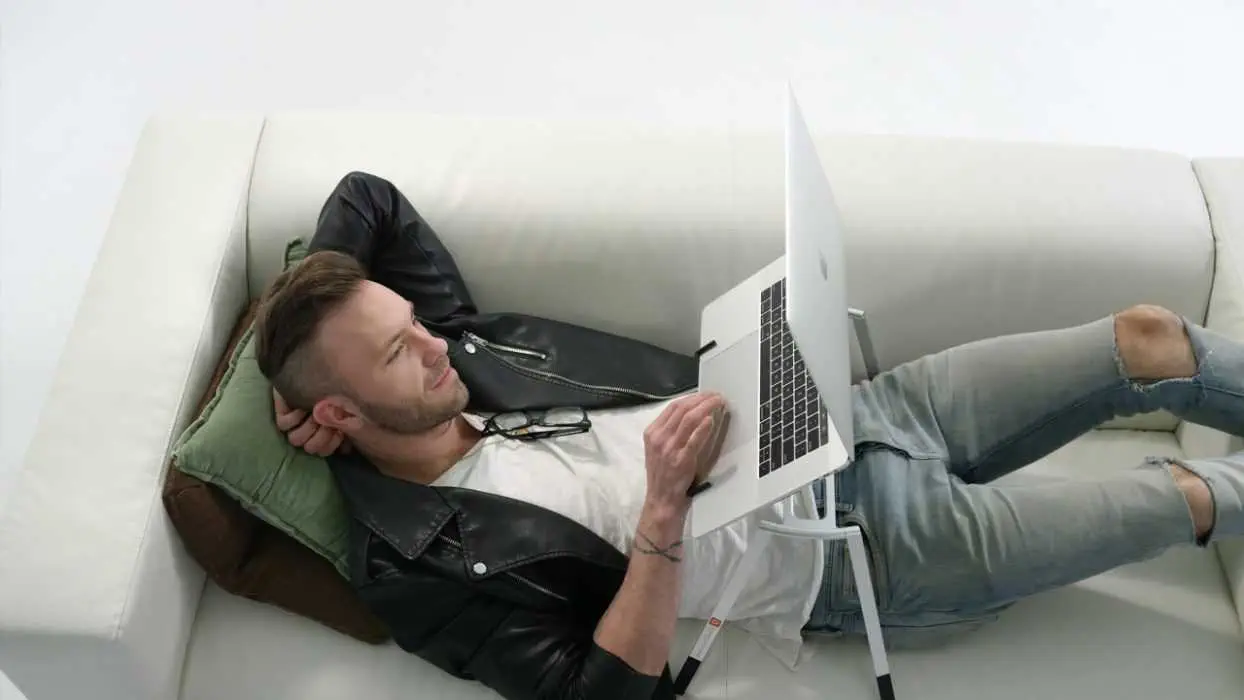 Ovel's website currently has a sign-up form for pre-orders, promising a launch-day deal of up to 40% off. No telling what the retail price will be, but this is a pretty good savings.
You can watch Ovel in action at the official YouTube ad. More information on Ovel should come soon, but for now, I'm already interested and ready to buy.
TFB Latest Posts
---
---