25 of the Best Star Wars Tattoos in the Galaxy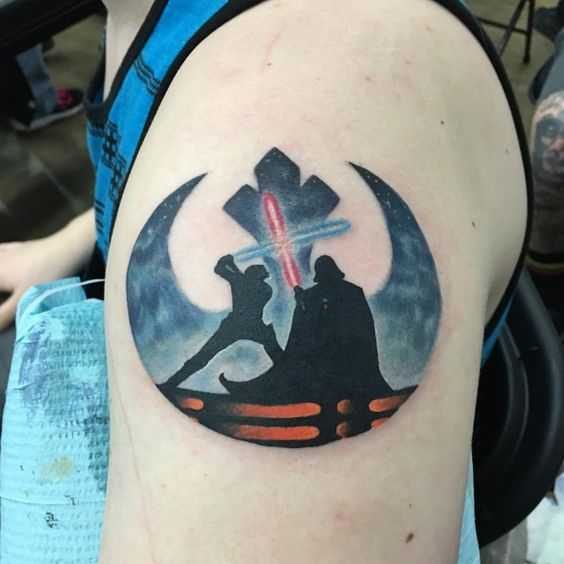 One of the most iconic fights in film history is perfectly captured in this Star Wars tattoo.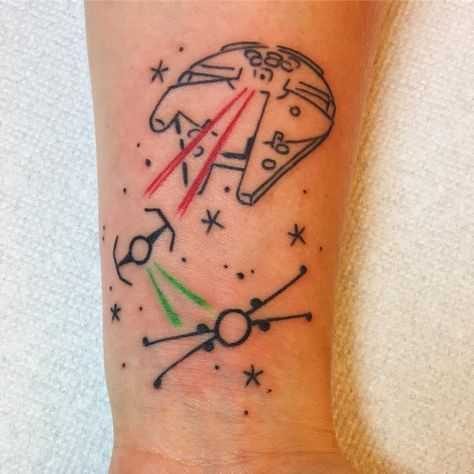 The popularity of getting Star Wars tattoos mean you can have a lot of fun with the style. This one recalls line-based vintage games from the 1980's.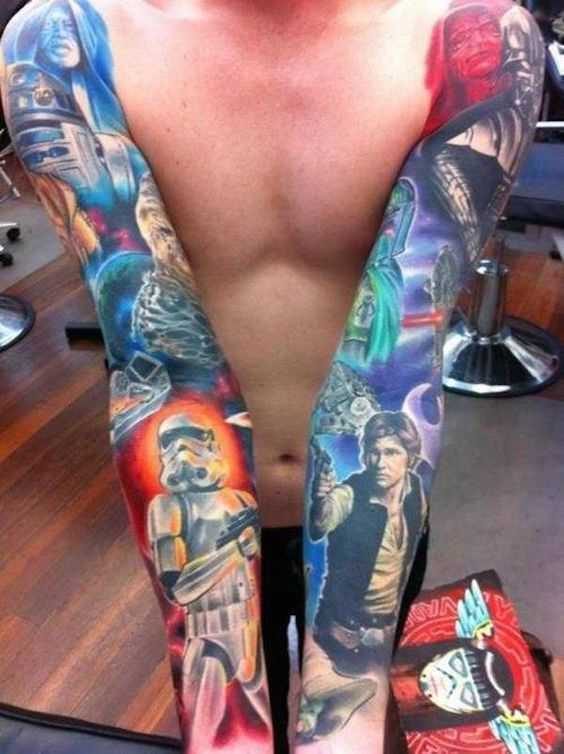 You've probably seen plenty of Star Wars tattoos, but this one is something else.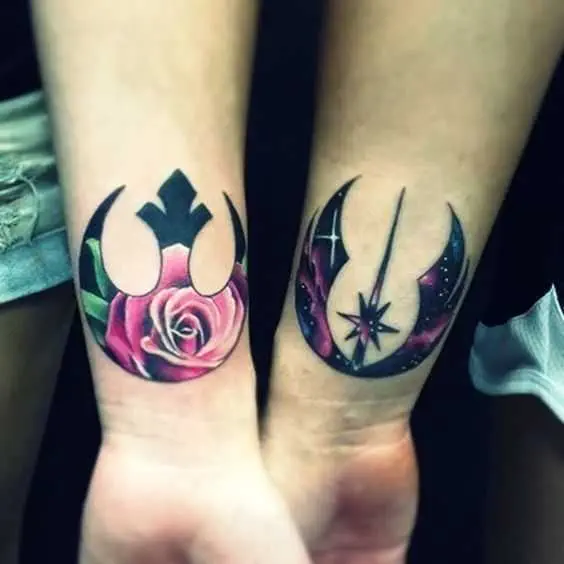 The rebel alliance symbol looks gorgeous with celestial and floral themes inside it for these Star Wars tattoos.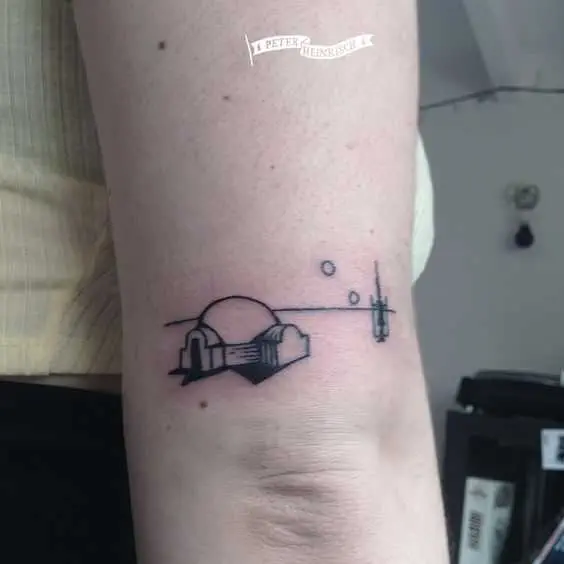 If you're thinking minimal, then this Star Wars tattoo choice is perfect: Tattooine.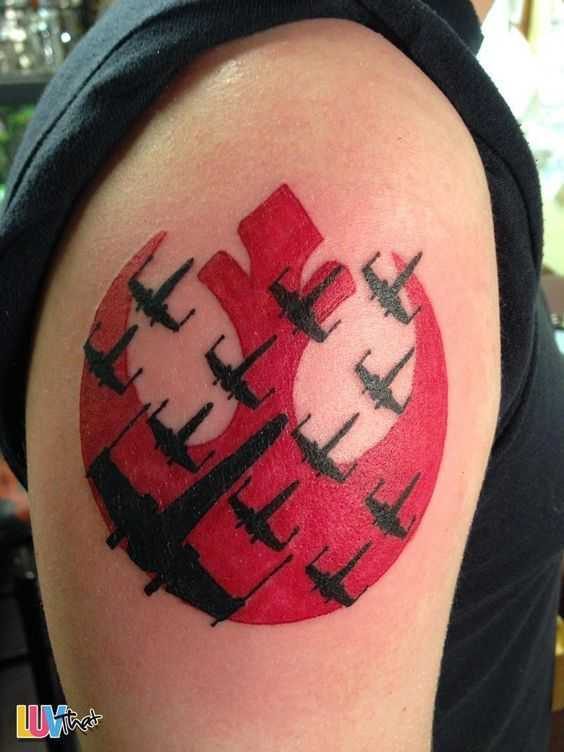 The rebel alliance symbol is open to all kinds of embellishments when you get a Star Wars tattoo.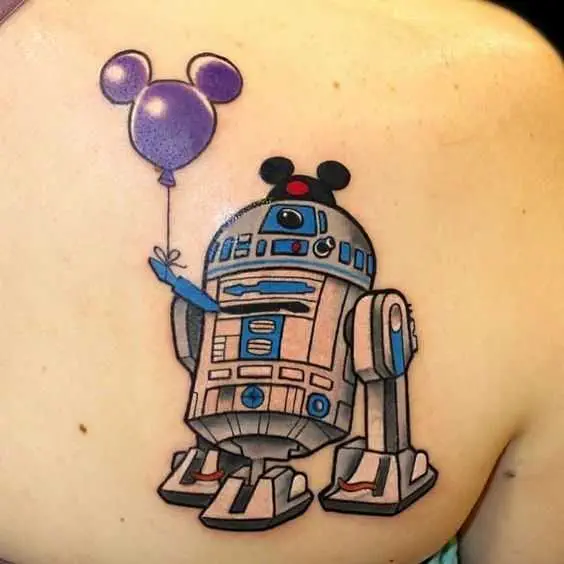 Since Star Wars is part of the Disney family, it's fitting that R2D2 is a Disney fan!
Jedi and Rebel quotes are perfectly illustrated here.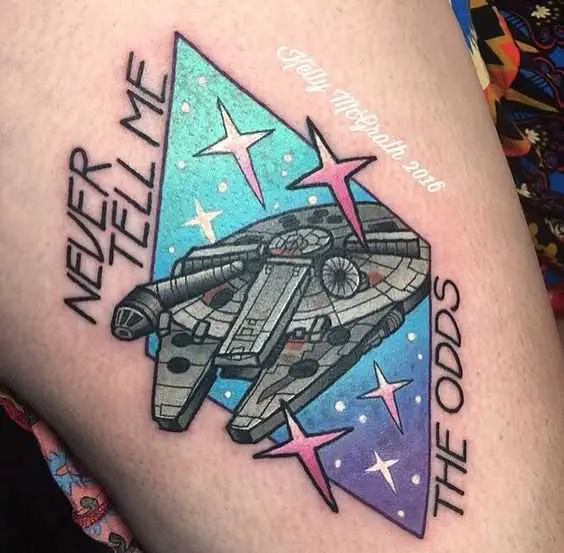 This Star Wars tattoo features a quote that's a favorite with fans, and an 80's style.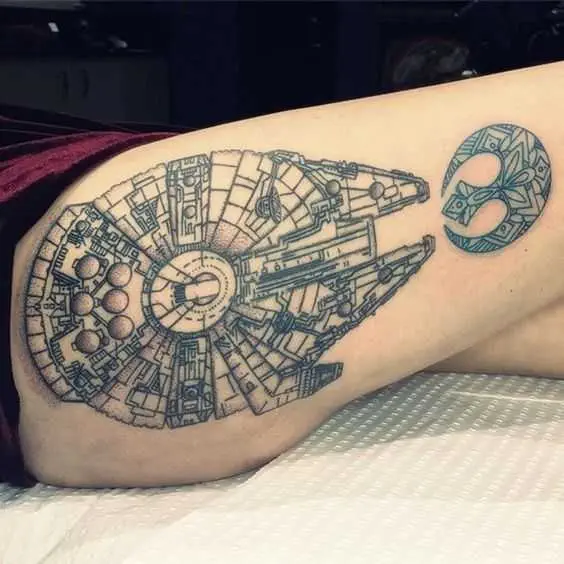 Getting this Millennium Falcon tattoo probably took hours as the lines are so intense and complicated, but it looks amazing.
What is more iconic among Star Wars tattoos than a lightsaber?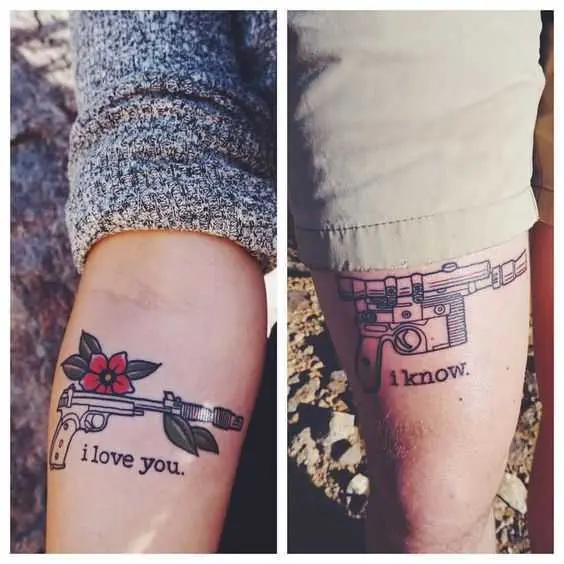 What a perfect couple tattoo. One has the Leia quote, and one has Hans' quote.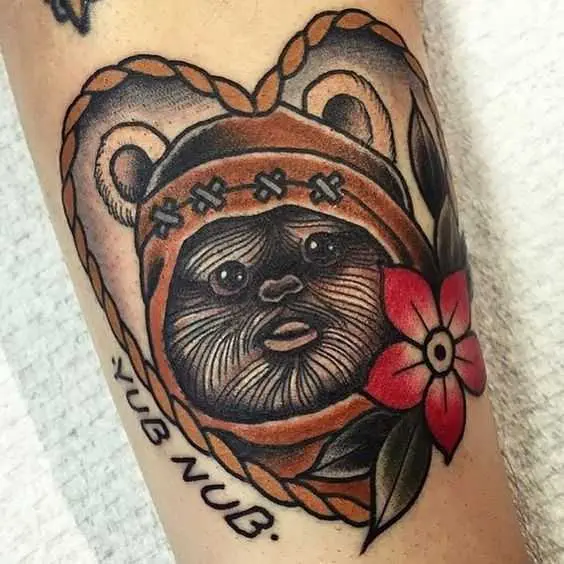 Love or hate them, Ewoks are popular in Star Wars tattoo designs!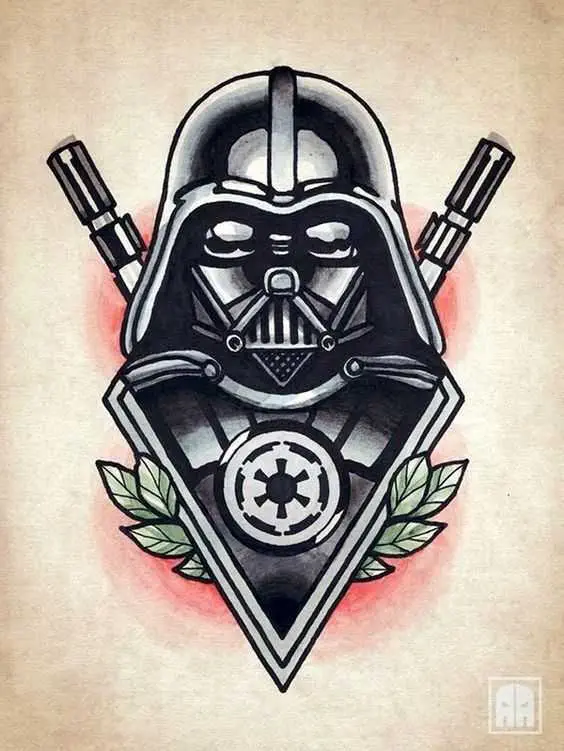 There's something really cool with Star Wars tattoos mixed with florals and leaf themes.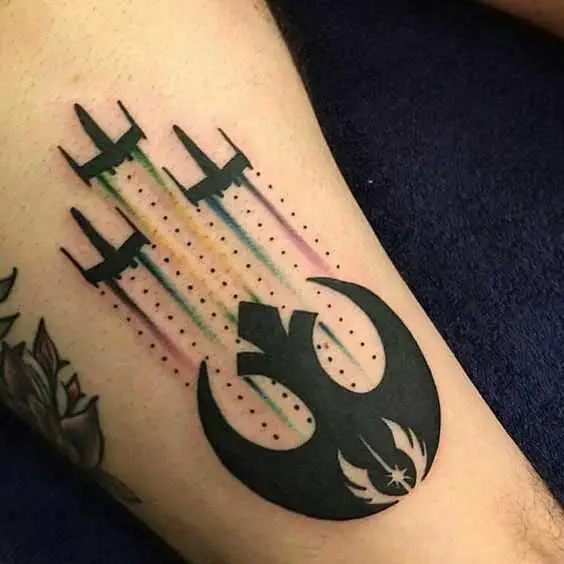 We can never get enough of these rebel alliance tattoos!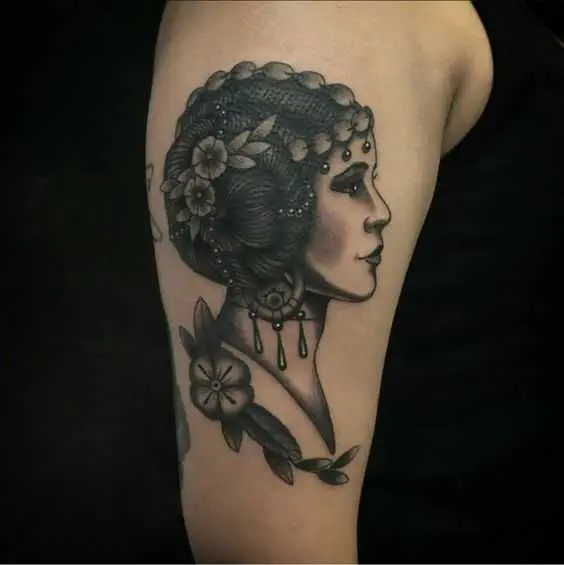 This beautiful portrait of Princess Leia is a great tribute to a beloved character.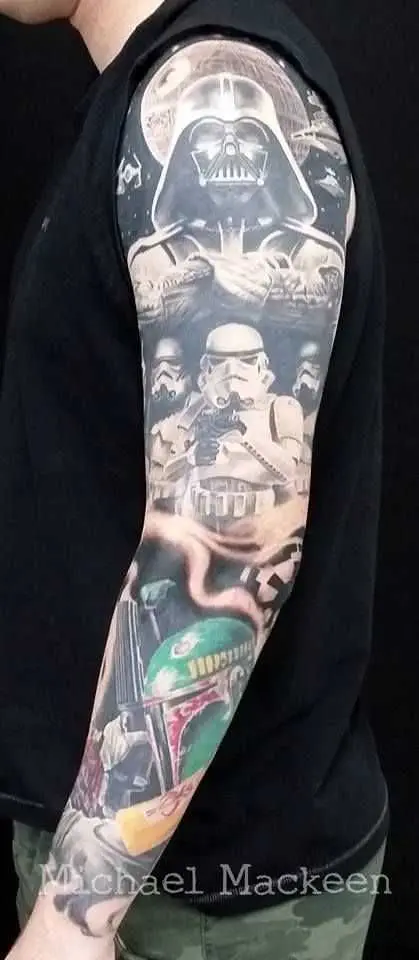 The monochromatic elements of this Star Wars tattoo give it that extra wow factor. You can't help but notice new detail.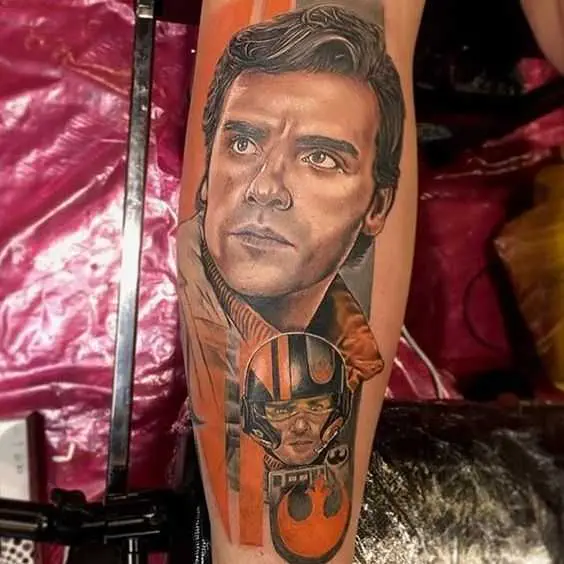 Poe has been immortalized beautifully in this Star Wars tattoo for The Force Awakens.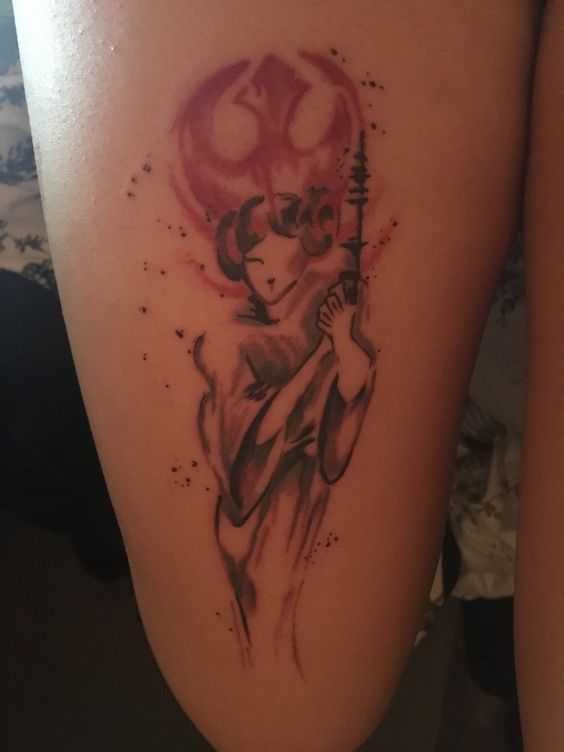 Another great image of Princess Leia, now a General.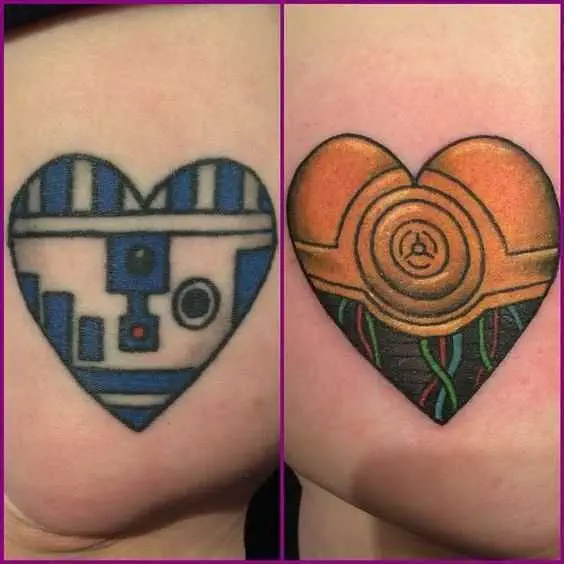 Couples Star Wars tattoos can incorporate plenty from the films — like R2D2 and C3PO in hearts.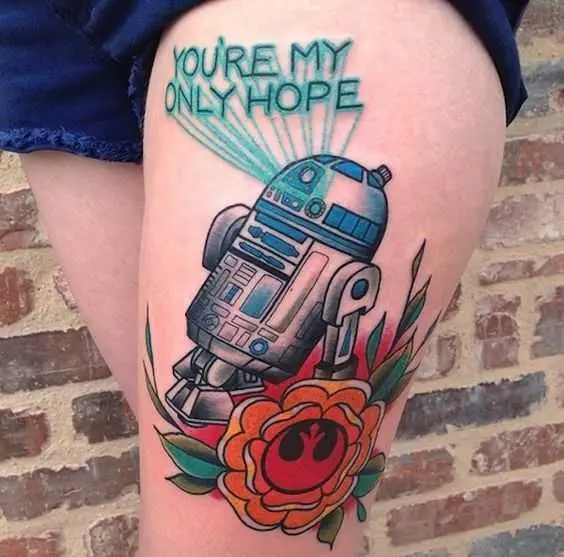 The best part of this Star Wars tattoo is how the message is actually beamed from R2-D2.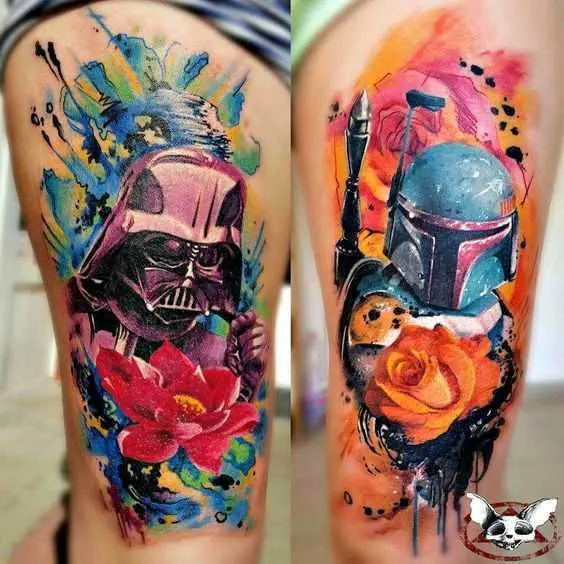 Another gorgeous Star Wars tattoo with flowers and so much detail.
There are only two main colors in this tattoo, yet it's amazing.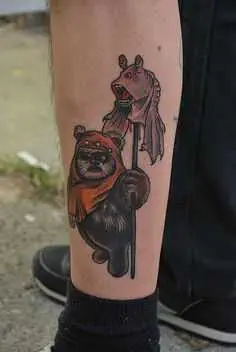 Most hate Jar Jar Binks. Some get a tattoo of that hate.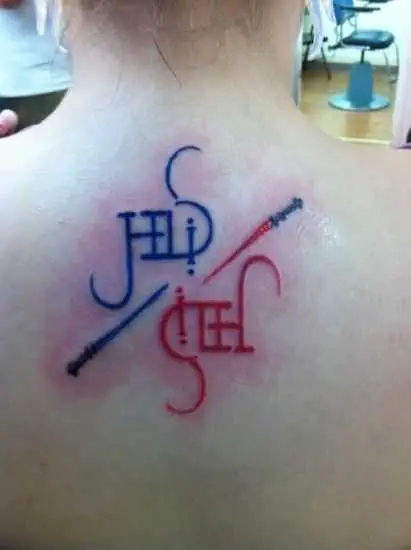 Choose your side. Or just get this tattoo!SaveSave
TFB Latest Posts
---
---