This article may contain affiliate links. If you make a purchase, we may make earn a commission at no cost to you.
TFB Short Clips
Originally posted on August 11, 2017 @ 1:57 am
Razer Blackwidow Tournament Chroma V2 Takes Gaming to Next Level
Gaming just got a tad bit better with Razer Blackwidow Tournament Chroma V2 keyboard. Now, in case you are familiar with the company's Blackwidow series, you know for a fact that these are a bunch of mechanical keyboards – all the more reason to get them as quickly as possible.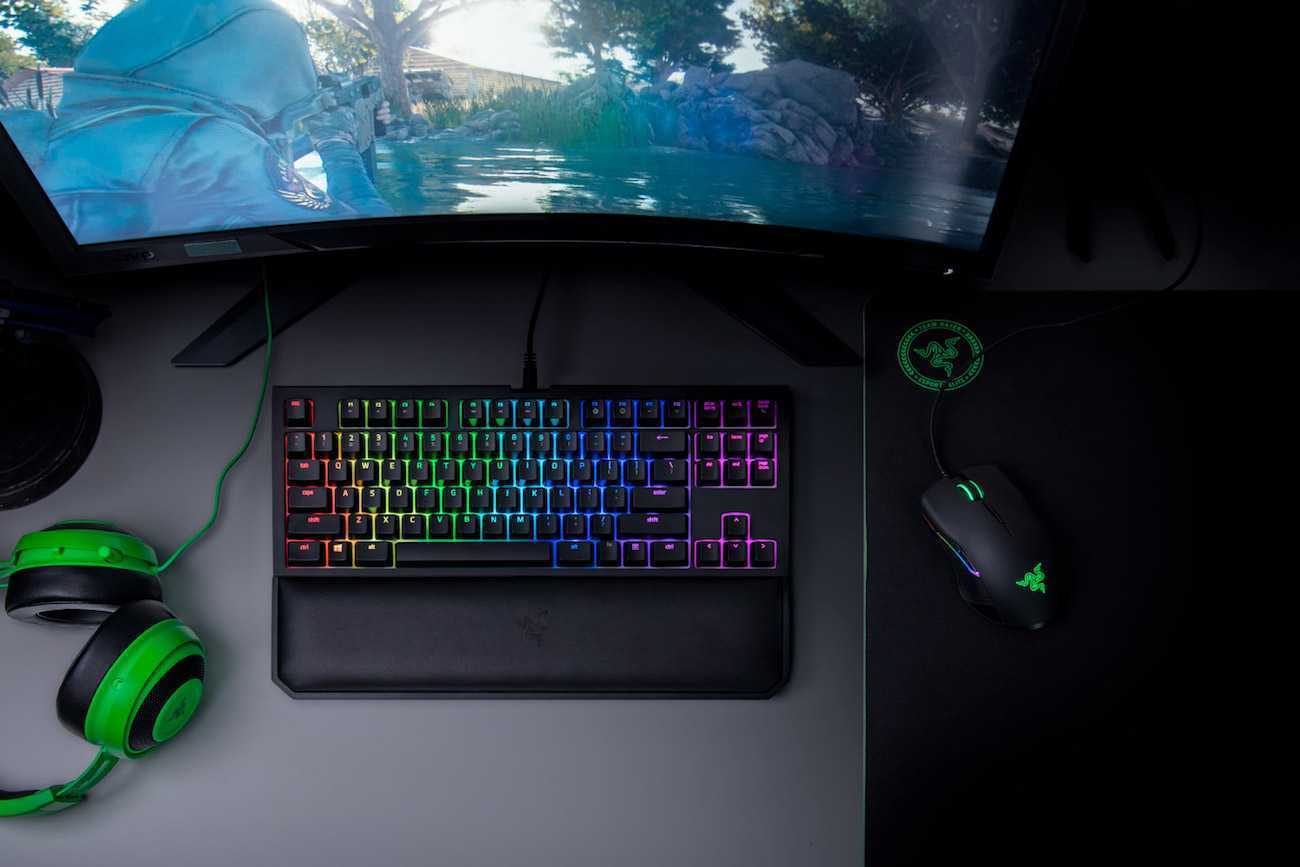 The über interesting fact about the Chroma V2 series, and my personal favorite, is the palm rest panel at the bottom. This isn't a new idea; other companies have introduced wrist rest extensions, and have garnered mixed sentiments from users before. However, Razer simply added a little bit of magnet and a whole lot of foam to the same thing to help make things "cushy" for all fellow gamers.
Now if you are into hardcore gaming or boring writing related stuff, like I am, you know that after a few hours, your wrist and lower palm area will start to ache. That's your hands telling you to take rest, but if they only knew that your boss will kill you if the submissions are not made on time, things would have been different. Hence, the Razer Blackwidow Chroma V2 wrist rest cushion support panel came into existence – that's quite a theory, isn't it?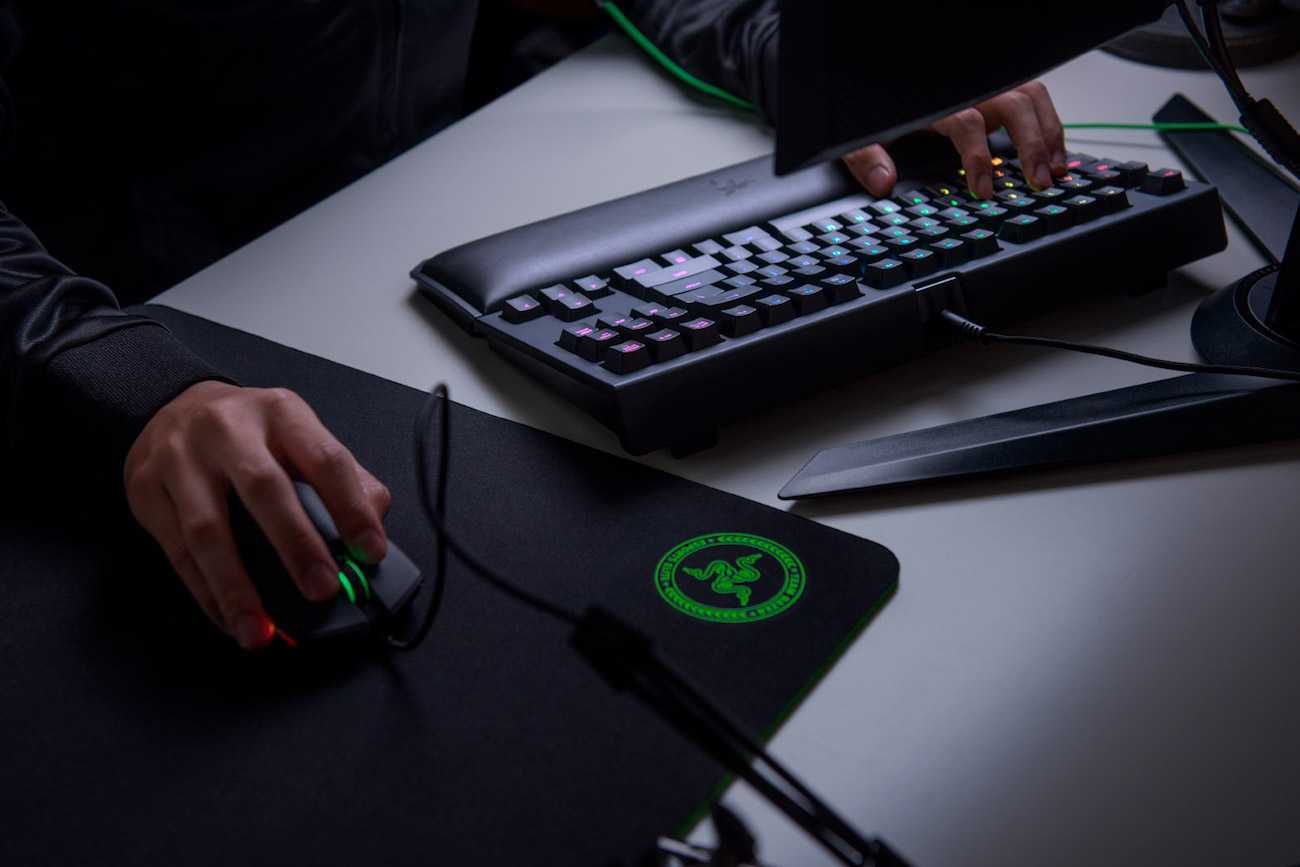 Moving on, another marvelous breath of feature to gawk at is the addition of 6 spare macro keys. Technically, these are just blank keys, but they can be programmed to perform any array of functions related to gaming, entertainment or work; the choice is yours. You can find the spare key column at the far left side of the Chroma V2 keyboard. It is in vertical orientation.
What's Razer's Verdict About Razer Blackwidow Chroma V2?
Razer guys are saying that this is the fastest and most efficient keyboard they have produced so far. There's good reason for that; they are not just doing it for the sake of spiking sales etc. For starters, this keyboard is available in three different MX Switches categories. Then there are over 16.8 Million RGB back lightning color combinations to choose from. Talk about giving your keyboard custom lightning effects.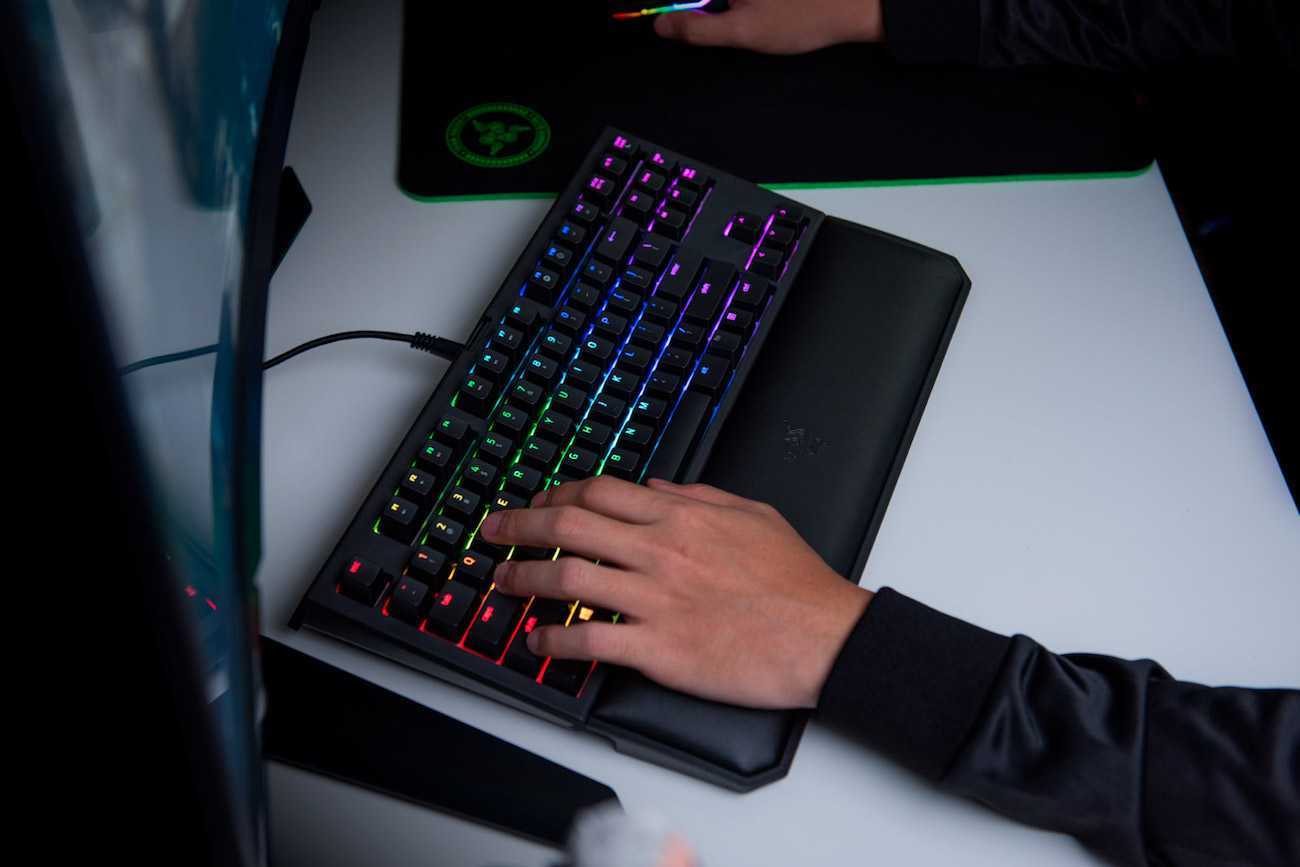 Thirdly, the MX Switch style is available in Green, Orange and Yellow orientation. Green panel has the most "clickety clackety" effect – i.e. if you are into old school typewriters, the green panel will serve its purpose. The yellow MX switches are a brand new category, which Razer created on its own. These switches require a rather thorough keystroke. You will have to press them all the way down to be able to execute the corresponding function.
The Orange keys are somewhere in between Green and Yellow; they are for those who prefer their keyboard to be more of a hybrid thing. Nonetheless, whichever MX Switches you go for, this keyboard will stand up to the mark. There is not denying to the fact that Razer has definitely done a great job with the V2 Chroma Blackwidow Mechanical Keyboard.
Verdict?
I guess the only downside to Razer Blackwidow Tournament Chroma V2 keyboard is the price factor. It started off at $170 – $190, and came all the way down to $140. Still, it is a little expensive for majority of gamers who are budget conscious. In this context, Razer could have made an effort to keep the price range within an affordable margin.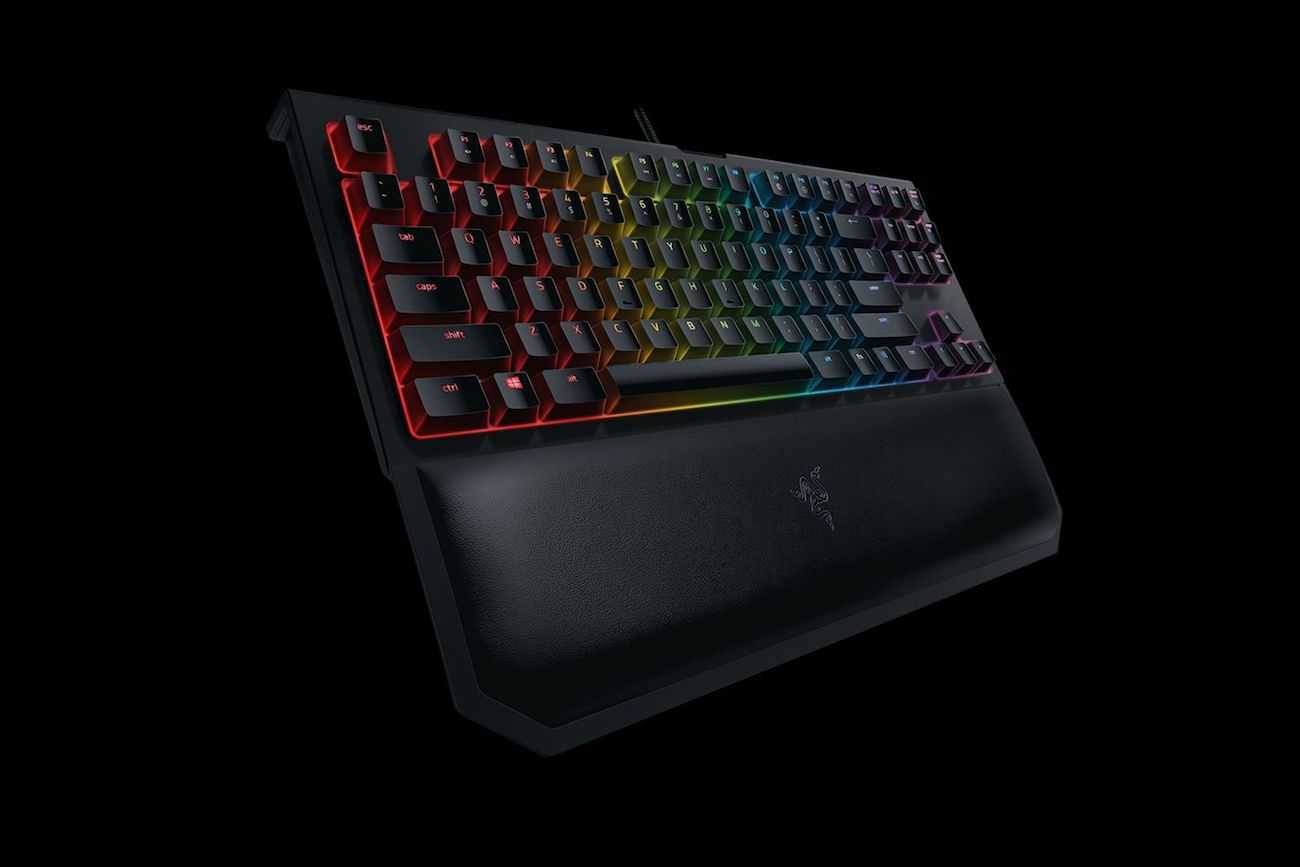 Regardless, this is a great and long lasting keyboard; especially for "leet heads", who can just about buy any expensive gadget and brag about it later. From an investment point of view, you should definitely consider buying the Razer Blackwidow Chroma V2 keyboard. It will last a long time over a span of approx. 80 Million keystrokes! Think about that.
TFB Latest Posts