Remember the days of going to the gift shop and looking for a keychain with a certain name? Personalized gifts have existed for years, but one company is taking it to a new extreme. Colored Moments is an adult coloring book manufacturer but they aren't just turning out pictures of flowers, cats, city skylines, and hearts for you to color. Colored Moments specializes in personalized coloring books. The coloring books are custom made for you or your loved ones because they feature you and your loved ones with photos turned coloring pages.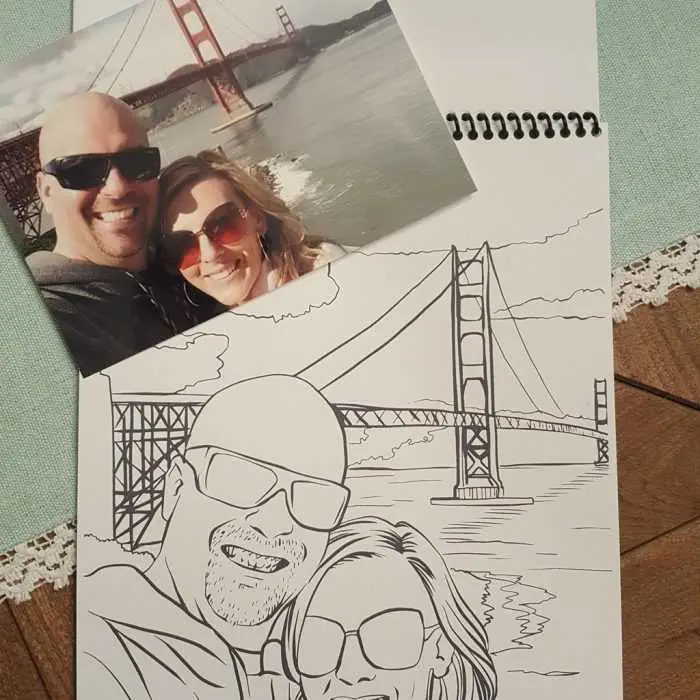 Colored Moments lets you choose the photos you want and creates custom coloring books that are hand-assembled in Ohio. Each coloring book will feature the number of pages you choose, hardback cover, and wire binding. Pages are perforated so you can remove and frame them if you like. There are also bonus mandala pages for you to color. If you're looking for a clever anniversary, birthday, or just-because gift, this could be just the ticket! Also if you want to pop the question, what better way? I guess you could do the old hide-the-ring-in-the-cupcake thing but this certainly seems more fun.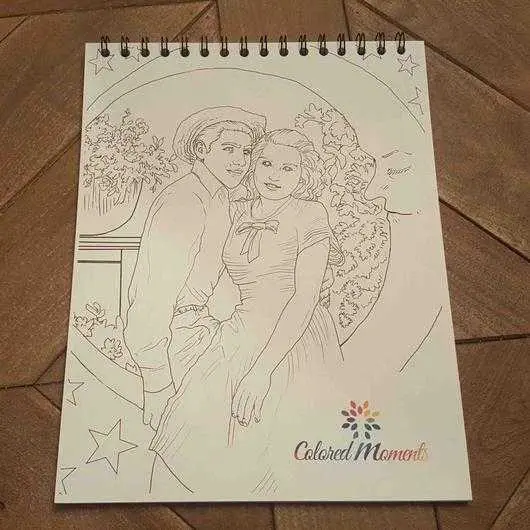 Ordering a custom coloring book is easy with Colored Moments. You just need to upload your photos at the website when you place the order. The photos will be printed above the coloring image so you can reference them when coloring. Colored Moments warns that you should choose photos that aren't very busy or with a lot of plants, because it will be hard to turn those into a custom coloring page. You also need to choose large photos, no small or thumbnail-sized pictures. Regardless, it's a great way to use some of your favorite photos into a cool custom gift. I can see it being a neat birthday gift for a child or an ideal anniversary present for the paper anniversary. Don't forget to give an amazing set of colored pencils or markers for coloring though!
The prices for the custom coloring books from Colored Moments are below:
5 pages – $36.50
10 pages – $67.50
15 pages – $95.50
20 pages – $128.50
25 pages – $152.50
If you're on a budget or want to do something special with a single page, you can opt for a digital delivery of custom coloring book pages for $5.99 each. The pages will be emailed to you in high resolution 8.5 W x 11 H.
Free shipping is available for all orders above $50.00. Most coloring books arrive in 5 to 7 business days. You can buy via the official Colored Moments website or their Etsy store.
TFB Latest Posts
---
---