This article may contain affiliate links. If you make a purchase, we may make earn a commission at no cost to you.
TFB Short Clips
Originally posted on August 20, 2017 @ 5:35 pm
8Bitdo Nes30 Arcade Stick Is Good Old Fun in All New Way
The guys at 8Bitdo are back with the latest upcoming release. This one is called the 8Bitdo Nes30 Arcade Stick. Production is complete and the stick is available for pre-order at Amazon, 3rd party retailers sites and at the official 8Bitdo website. For those of you who don't know 8Bitdo, check out their awesome gaming accessories at their web-store today.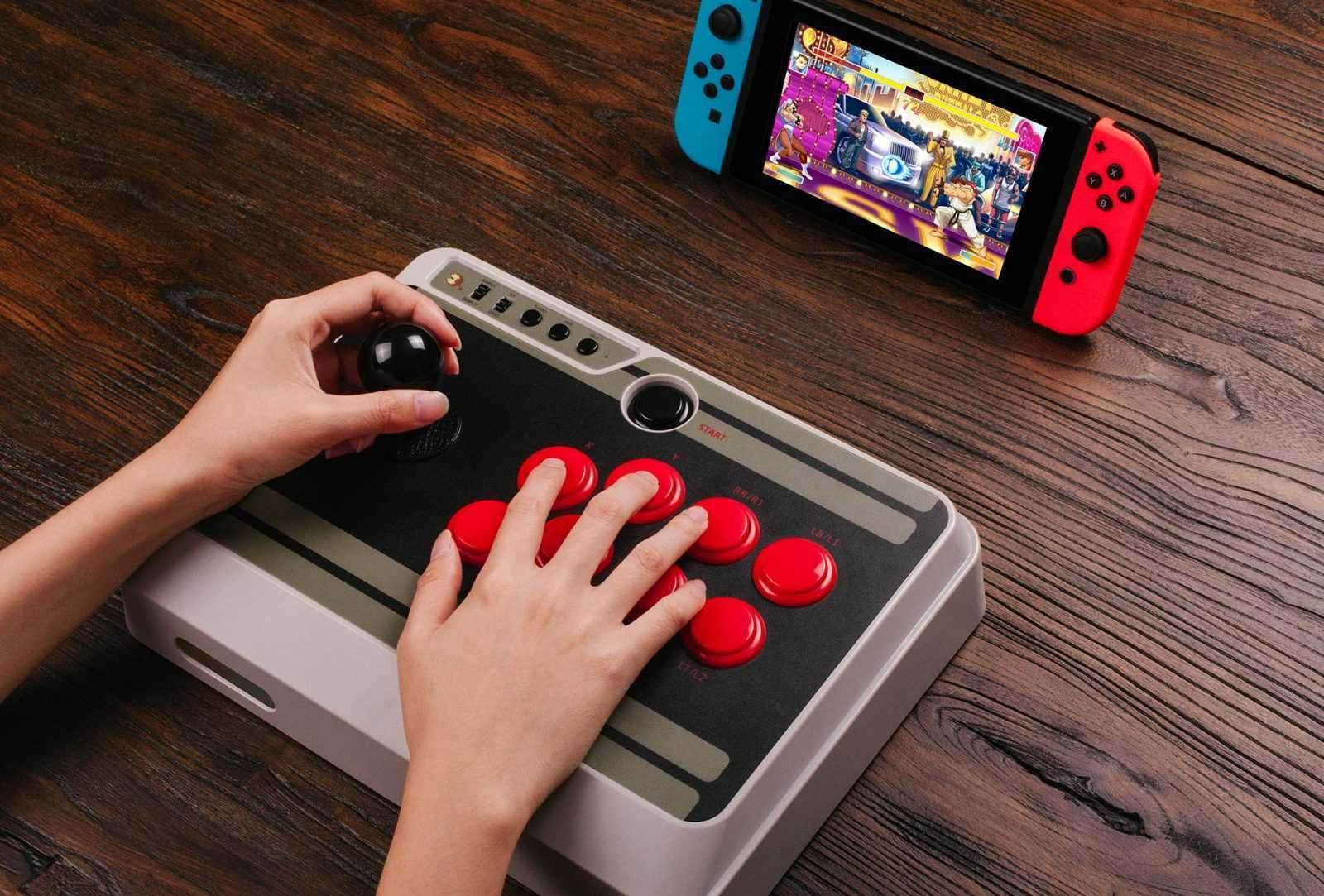 This company has released a bunch of super cool retro style gaming gear. In times like these, when the general high end gaming accessories are a little expensive, we can use a bit of 8Bitdo Nes30 magic. The all-new arcade stick is available for $80. This is one damn pretty looking nostalgic controller with above average compatibility rating. Sorry Xbox One and PS4 guys, 8Bitdo Nes30 Arcade Stick is not compatible with both of these consoles. However, there is still a lot of good stuff to explore here. Read on…
8Bitdo Nes30 Arcade Stick Offers Modern Gaming In a Classic Setting
Starting with Bluetooth connectivity, the 8Bitdo Nes30 Arcade Stick is compatible with Android OS, PCs, Laptops, Mac and the official Nintendo Switch. The arcade stick hardware board functions on a Raspberry Pi mechanism, so you can mod it easily. You can also order additional Raspberry Pi's from the internet. They are very cheap and you can learn a bit of coding after practicing a bit.
The good thing, among many others, about this 8Bitdo Nes30 Arcade Stick is the awesome battery life. Gamers prefer long endless hours of engaging gameplay. Therefore, 8Bitdo made sure that one full charge cycle can last over 17 – 18 hours with the Nes30 Arcade Stick. When the battery is completely drained, you can charge it through the USB cable.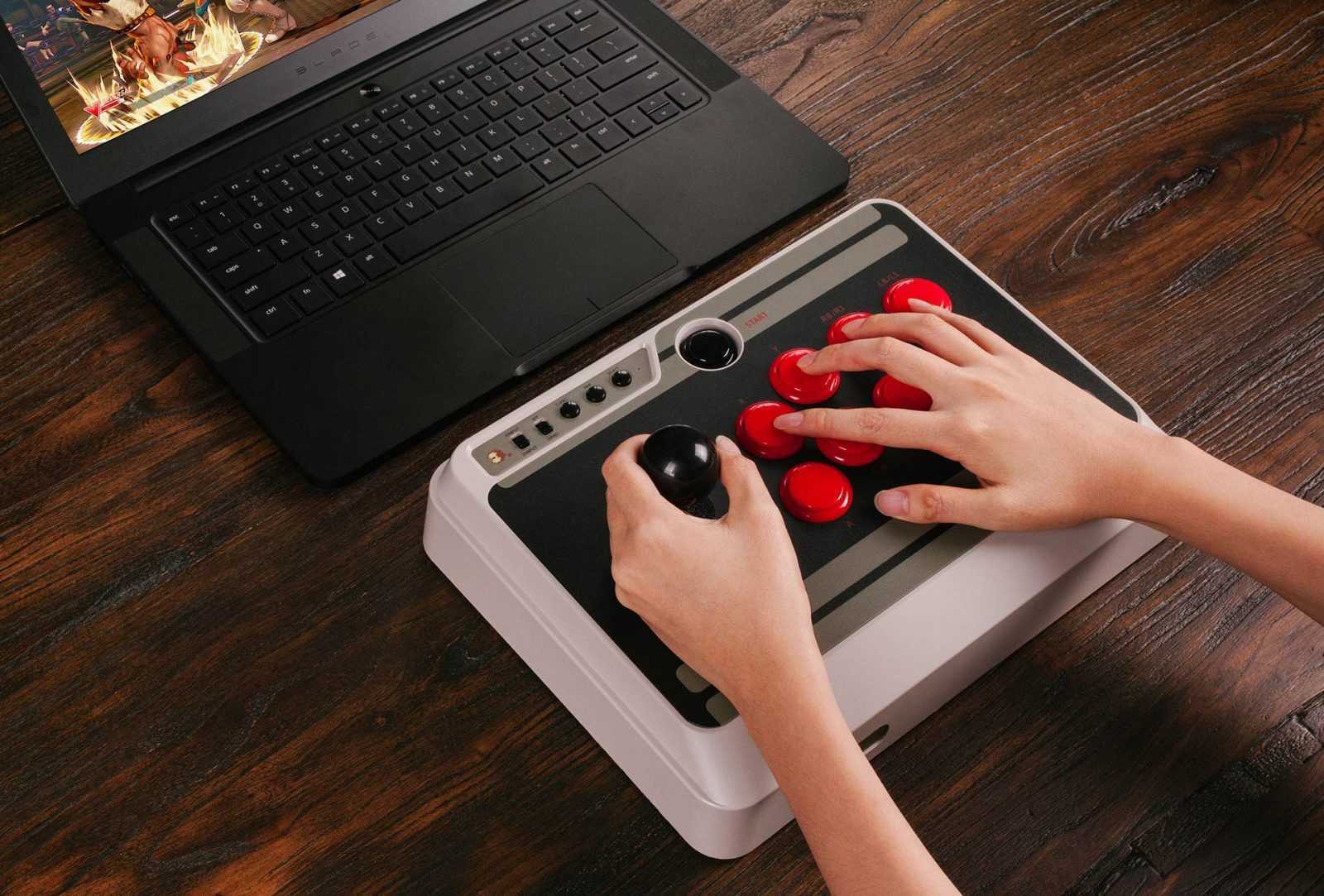 Buttons and Joystick Quality: Overall, the 8Bitdo Nes30 Arcade Stick evokes a very nostalgic feeling. Anyone can tell that it is a Nintendo style arcade stick. Even non-Nintendo players can easily relate to the retro build style.
8Bitdo has not revealed any information about the button quality. Mums the word on where they get their assembly from. I am curious because the buttons and the arcade stick appears to be a little wobbly. For a $80 joystick, I am not going to complain, and certainly no one should be comparing this unit with Hori or other high end series out there.
Moving on, the top panel is blessed with 8 strategically placed buttons. On one side you have the joystick and at the top left side, you have the pairing buttons. To perform a corresponding pairing function, you can use the buttons/ switches at the top. The entire 8Bitdo Nes30 Arcade Stick unit itself is bulky. It weighs around 4 pounds or less. There is a sturdy rubber grip at the bottom of the arcade stick box. These rubber paddings prevent the arcade stick from sliding.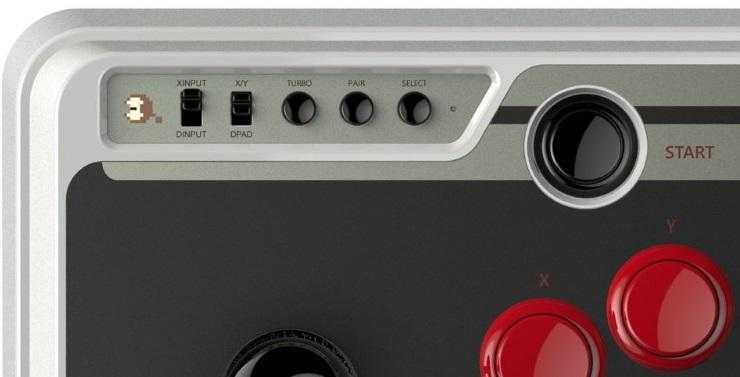 The Start + Power button combo is placed near the top side of the stick. In case you need to modify the 8Bitdo Nes30 buttons, you can do so at your own peril. I am not much of a hardware modder, so I cannot recommend anything. However, there are plenty of videos which explain Arcade stick soldering and modding on the internet.
Synching Is Easy: 8Bitdo Nes30 Arcade Stick fully supports PCs, Macintosh systems, Nintendo Switch and Android devices. To pair the 8Bitdo Nes30 with a PC, you need to flick the X-Input – Direct Input to X-Input side. Now hold the Start + Power button for few seconds, you will see a small popup balloon in Windows Task bar. It will indicate you of the successful pairing message. The computer normally detects 8Bitdo Nes30 as an X-Input device.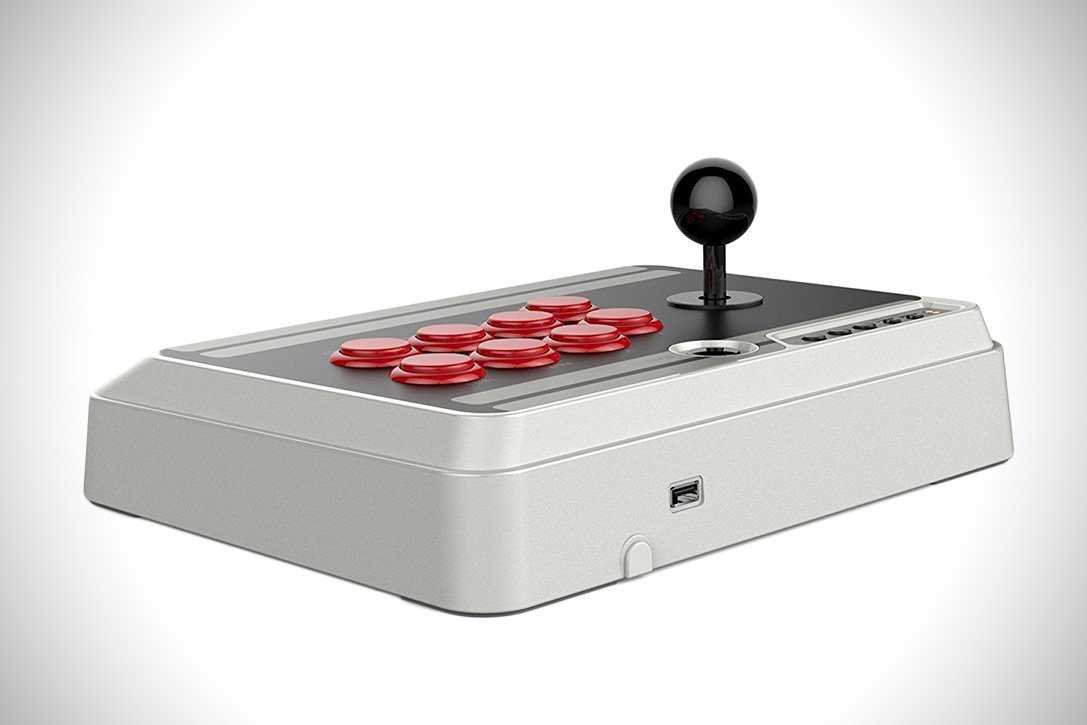 Pairing 8Bitdo Nes30 Arcade Stick with Nintendo Switch is a little hard to do. But once it is done, things will be gnarly in no time. Press the Y button on the 8Bitdo Nes30, and while it is pressed down, flick the Nintendo Switch button on the top of the stick's panel. Now go to your Nintendo Switch options and turn on the pairing mode. It will take a couple of attempts for both units to connect. Rest assured, your Switch will eventually pair with 8Bitdo Nes30 Arcade Stick.
Closing Thoughts about 8Bitdo Nes30 Arcade Stick
A hardcore enthusiast level gaming stick is available at twice the price of 8Bitdo Nes30. Therefore, if you are a budget conscious gamer, you will purchase this stick in a heartbeat. 8Bitdo has done an amazing job, and their stick comes with a great deal of flexibility. My only gripe with this model is the incompatibility with Xbox One and PS4.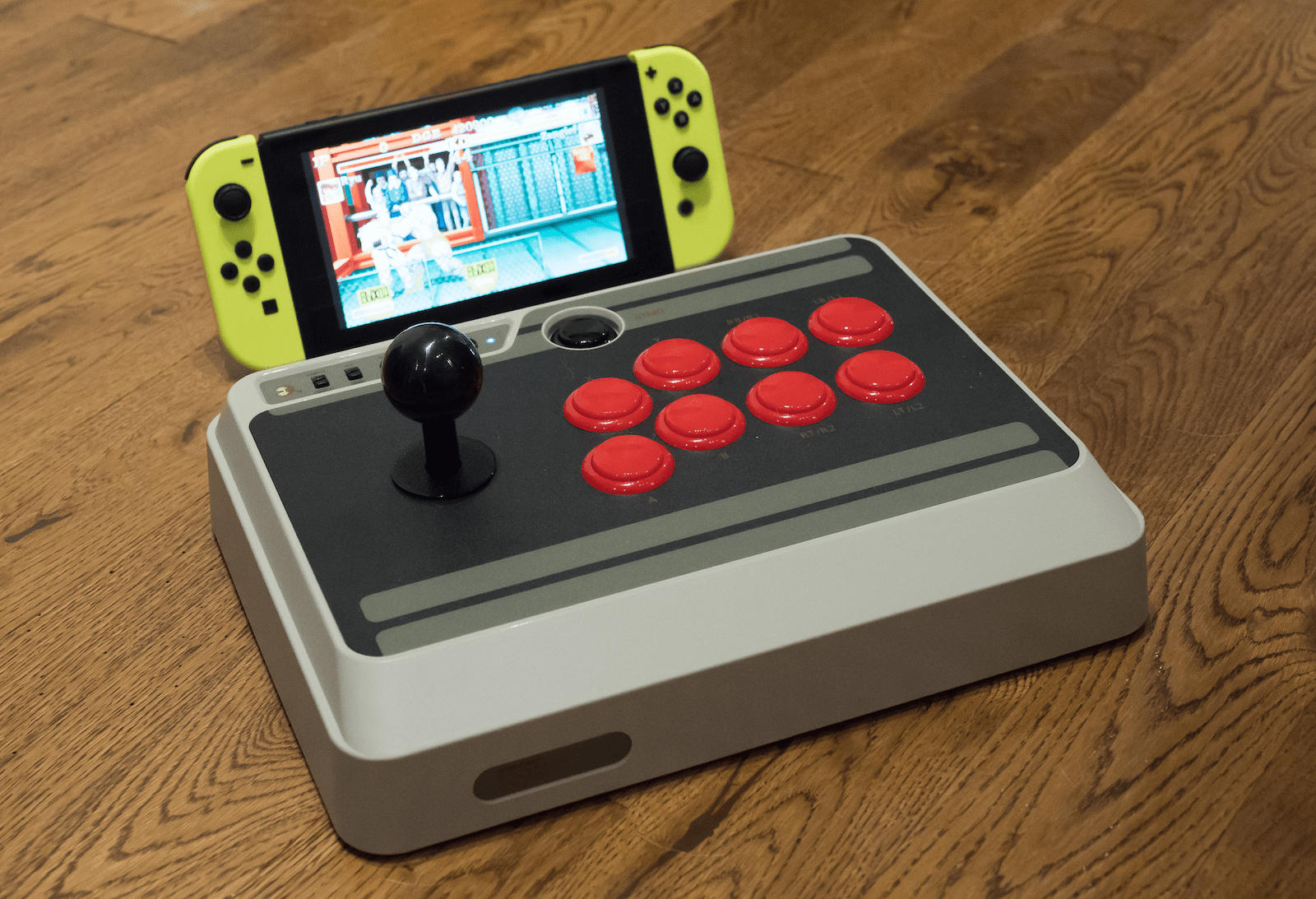 Regardless, if you are into high quality arcade sticks that have a low price range, 8Bitdo Nes30 is definitely worth investing in. On top of that, if you can learn to mod arcade sticks a little bit, then this model can offer you endless possibilities. You will always have an upper hand over stock unit owners during gaming arenas and local tournaments.
TFB Latest Posts