If you're looking for a well built and great looking gaming headset, you're going to want to check out the ZIDLI ZH7 7.1 Surround Sound Gaming Headset With LED Light
Prices pulled from the Amazon Product Advertising API on:
Product prices and availability are accurate as of the date/time indicated and are subject to change. Any price and availability information displayed on [relevant Amazon Site(s), as applicable] at the time of purchase will apply to the purchase of this product.
If the green LED light on an innovative headset tickles your fancy, the ZIDLI ZH7 7.1 might just be the thing you were looking for. Now I wouldn't bet my money on the overall results in this product, but it gets the job done as long as it lasts.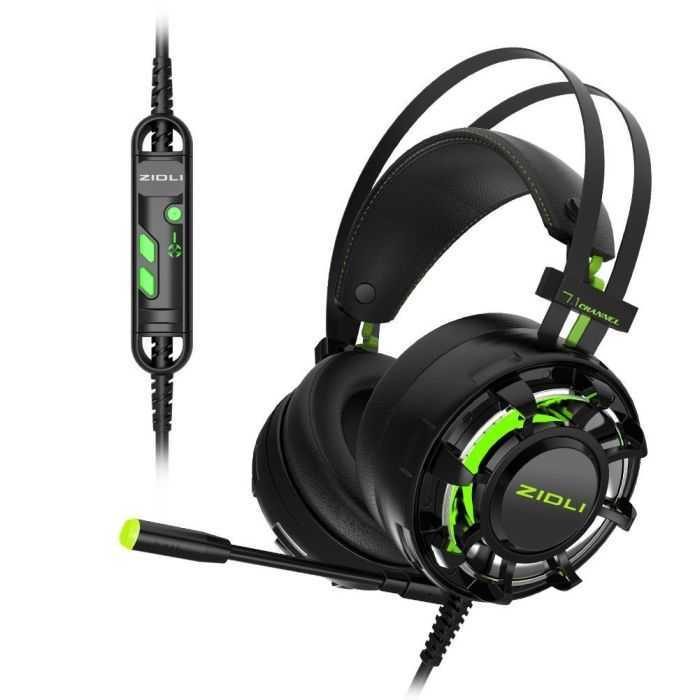 I did read a few flaming rants where "elite" gamers were bashing these headphones for being "fake" and all, but Zidli is a relatively new company. You have to cut them some slack. Besides, for a $50 headset, what more could you expect. They poured the heart and soul of the headphones into stimulating a realistic 7.1 surround sound effect – hence the explanation for subpar synthetic leather and feeble vibration effect in the earcups. Regardless, this is an excellent product for anyone on a shoestring budget right now.
Pros:
ZIDLI ZH7 7.1 Virtual Surround Sound headphones come with a 2.2M long cable. You can easily slump back in your chair without worrying about the cable restricting your movements.
Lightweight Profile – The headset weighs in around 490 Grams.
Soft Earcups – Zidli made the earcups in shape of normal human ears. The cans will fit around your ear like a glove while giving them enough room to stay cozy.
Active Noise Cancellation Feature – The mic on this headset has a noise cancellation feature. You can voice chat with fellow gamers with pristine sound quality and clarity. Your listeners at the other end will not be able to hear fan noise or any other unwanted noise coming from your room.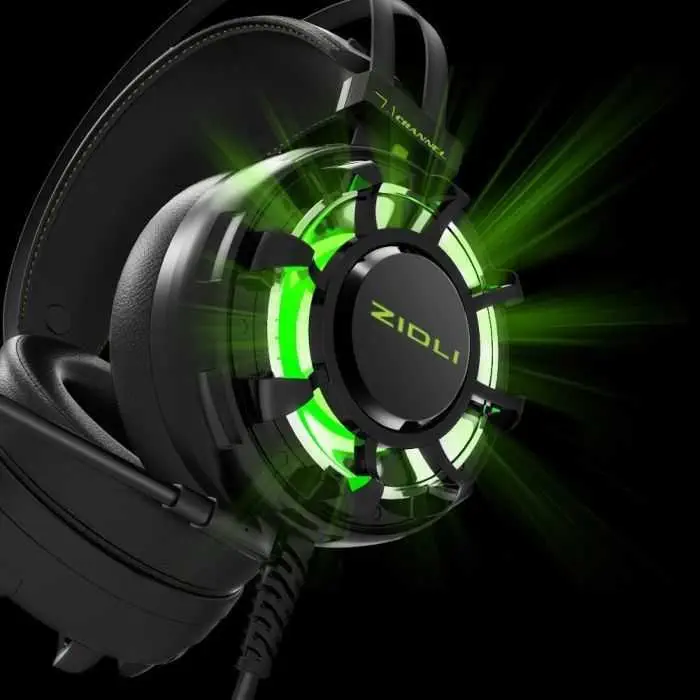 I find it necessary to mention that the mic is of low quality. It also does not move or swivel a lot, which means that you will have to lean in on it to talk to your friends. However, Zidli recently announced that they would be releasing a newer version of the ZIDLI ZH7 7.1 in the near future. Hopefully, the revised edition will take care of such redundancies once and for all.
The vibration feature is cool. It makes you feel like as if you are in the "moment" while gaming or watching a movie. You can turn off the vibration effect manually by pressing a small circular button on the headset control unit. As far as the leather strap quality is concerned, it is what you would expect from a budget range product. The fabric is synthetic, and it will tear off around the edges after months of rigorous use.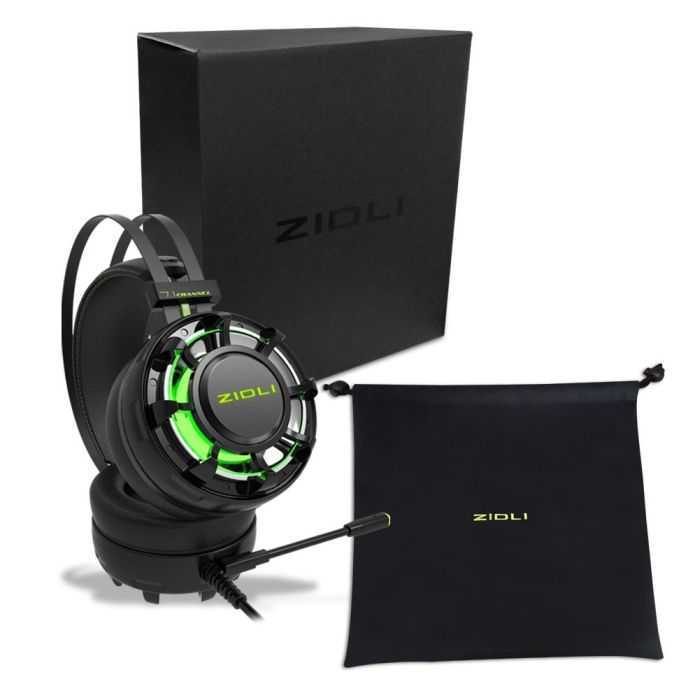 Overall, ZIDLI ZH7 7.1 is worth the price. As long as you are willing to make a sacrifice of the build quality, the sound quality will compensate for any setbacks in the product itself. I'd give it a 3.8 out of 5 rating. If you are looking for alternative products within the same $50 range, go for Mercury Retro Series headphones; I have personally owned them in the past, and they were pretty good.
TFB Latest Posts
---
---