Does the Razer Project Ariana turn your entire room into a one of a kind PC gaming experience as it claims?
While rest of the industry bigwigs are busy creating virtual reality gear, Razer has chosen to take a different path. I think that by now you have already heard or read about Razer's Project Ariana, a hyper-immersive gaming/entertainment experience that splashes a gust of your on-screen experience on the surrounding walls. Technically, it is a projection and Razer is not dumb enough to spend money on creating another projector when already we have too many of them available in the market.
What's there to like about Ariana?
How should I state this down…? Ariana is more like am under development project in its infancy. Although the company proudly boasts about offering a unique immersive gaming experience in the near future, there is still a lot of ground to cover. In fact, many computer gamers had quite a banter at NeoGAF and other websites' comments section, emphasizing that it is just a video projector in the end.
I agree, but we have to cut some slack here. Razer has been a well-known name in the gaming industry. Their hardware covers a huge chunk of products in the international market. Ariana could be something better than a high end $1400 VR headset. They are creating sort of a virtual reality-ish experience sans the need of wearing a headset. Ariana will, and already does, project your TV or computer screen on surrounding walls without the need for calibration.
The projector splashes the colorful screen in such a way that it makes you feel as if you are standing on the grassy knoll as seen in the FarCry Primal game. I just mentioned one game title to illustrate an example; there are many other games that run without any hassle via Razer's Project Ariana.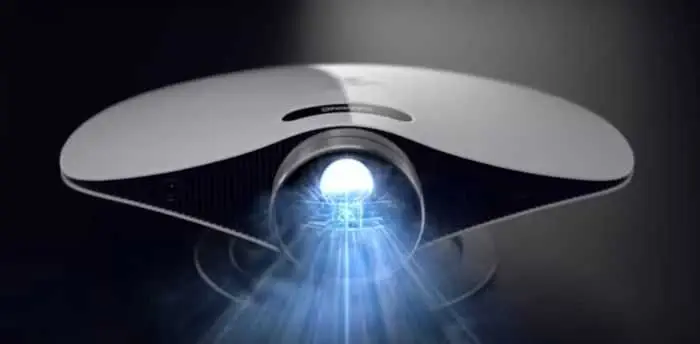 It is more than just a projector:
You may call Razer Project Ariana a projector, but here's the interesting part; it is more complicated than an average projector hardware. Thanks to years of R&D, and tons of money shoveled into creating an immersive experience, Razer integrated multiple depth sensing lenses in Ariana. These lenses automatically detect the environment, let's say your wall, in real time.
After a while, the image self-adjusts and calibrates for maximum digital vibrancy. The colors pop out at the right angles, exterior or unwanted light is blocked out, and the in-built fish eye lens works its magic to send you one step closer to immersion.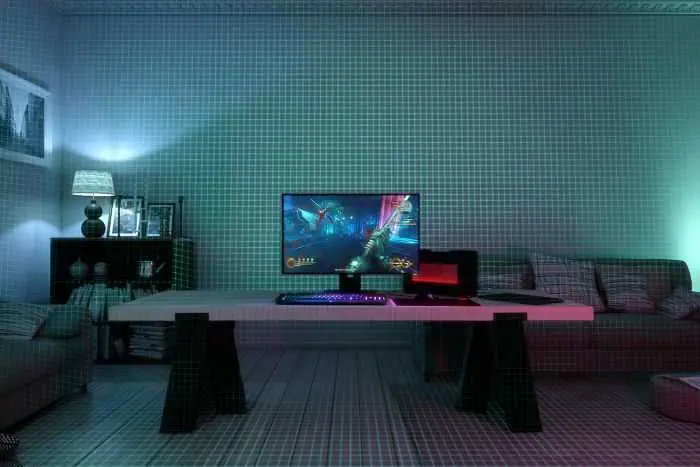 What's not to like about Razer's Project Ariana?
Yeah, it was beginning to sound too good to be true. The fact that you can still see your computer screen in the middle of the augmented screen is a bummer for me. I mean, I can't get the notion out of my mind that a small screen is right there in the center of a projected screen. Now if someone is playing a video game, he/she will keep the focus maintained on the actual display.
So what the hell is that projected image doing on that wall? Let's just say that it's for the "add-on" immersion effect which Razer is trying to highlight. Sorry to break it, but despite of all the hardware periphery and technology in there, Ariana has abnormalities. Some games work really well, while others are … meh. That being said, the project is not concluded yet, which is why everyone is willing to take a leap of faith here. Razer has not entirely failed the gaming master race in the past.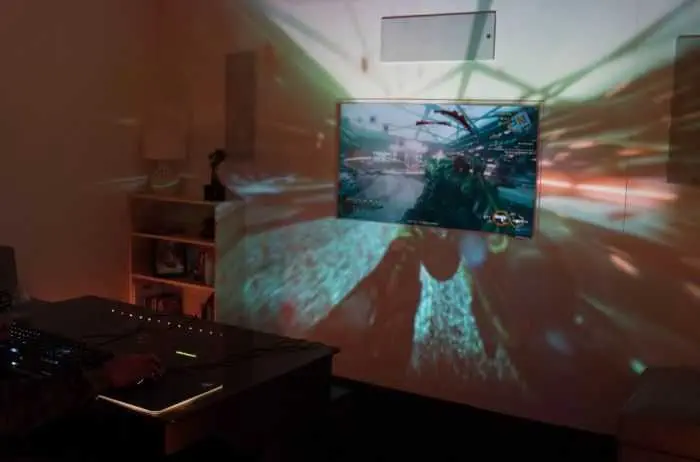 If this goes well, we are going to have a breakthrough product to boast about. If it doesn't, Razer will end up losing money, which they will recover from those same gamers who were looking to buy Ariana in the first place. We will see an increase in their other gaming hardware while contemplating the reasons for "sudden" increase in cost.
Meanwhile, Razer's Project Ariana will walk the walk of shame just like Bing, Google Glass, and Nokia. Everyone will laugh about it, and it'll all be over soon. However, we're going to have to wait until the end of The year 2017 to see how things unfold.
TFB Latest Posts
---
---