Oculus Go VR Gaming System, the VR System You'll Love
Prices pulled from the Amazon Product Advertising API on:
Product prices and availability are accurate as of the date/time indicated and are subject to change. Any price and availability information displayed on [relevant Amazon Site(s), as applicable] at the time of purchase will apply to the purchase of this product.
If you've been wanting to get into virtual reality now's your chance with a new value-priced standalone headset, Oculus Go. Oculus is one of the premier names in virtual reality and they're making VR come to the masses with this newest release. Oculus Go is a fully-immersive virtuality reality headset that doesn't connect to a computer and is completely wireless. Oculus Go is the first standalone headset from the maker and probably won't be the last.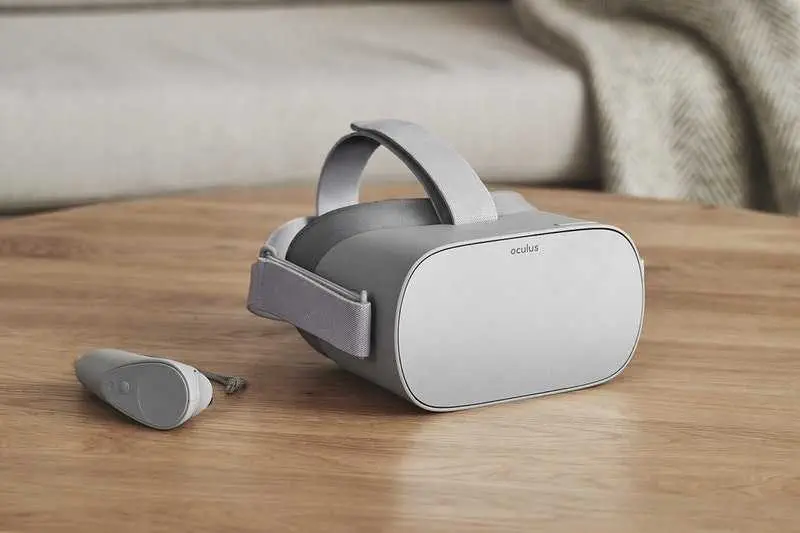 I've never tried virtual reality before, but a colleague had a Go headset at the office. He gave me a demonstration of the world you could enter, and it was incredible. From "riding" roller coasters to touring the Grand Canyon, the amount of depth and detail was startling. I did get a bit dizzy when I looked down during one of the roller coaster rides because you're that sucked into the device, warning.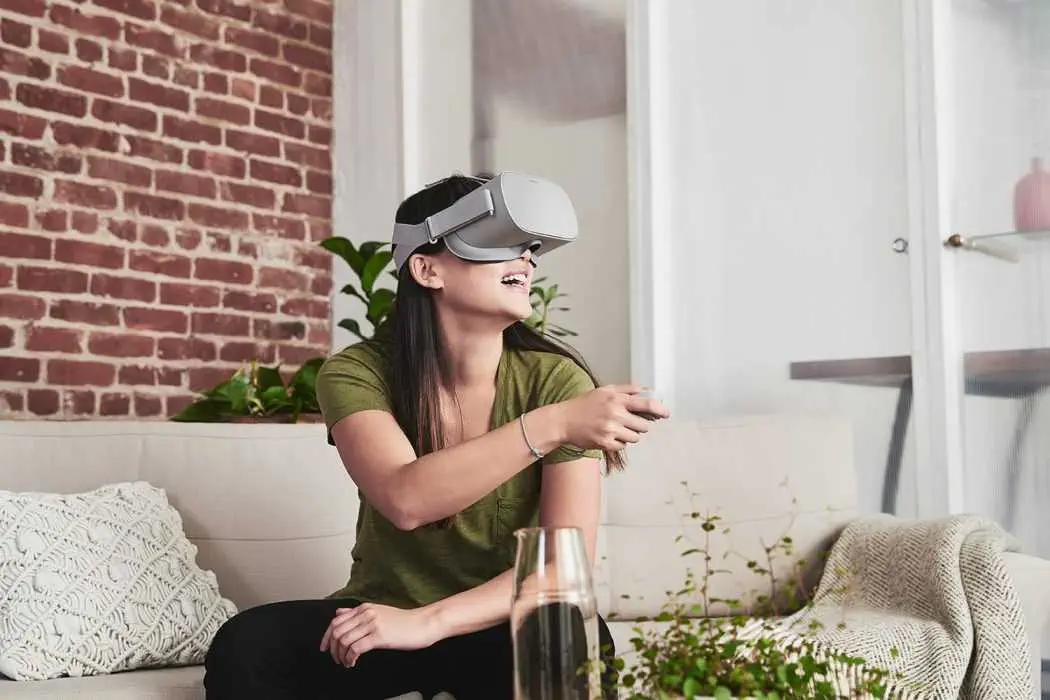 Oculus Go features an "intuitive controller" that you use to control the headset much like a mouse. The controller includes a touch surface, home button, back button and trigger that you use throughout the games and "experiences" you download. If you've never played with virtual reality before, you'll be happy to know that the controller is really easy to use.
I picked it up with ease and having the controller to navigate through the options on-screen is helpful. It's also pretty comfortable to wear the Oculus Go. The headset is lightweight and features a breathable material and adjustable straps so you can just disappear into the experience. The headset features built-in audio drivers and a headset jack so you can choose how you want to experience the audio.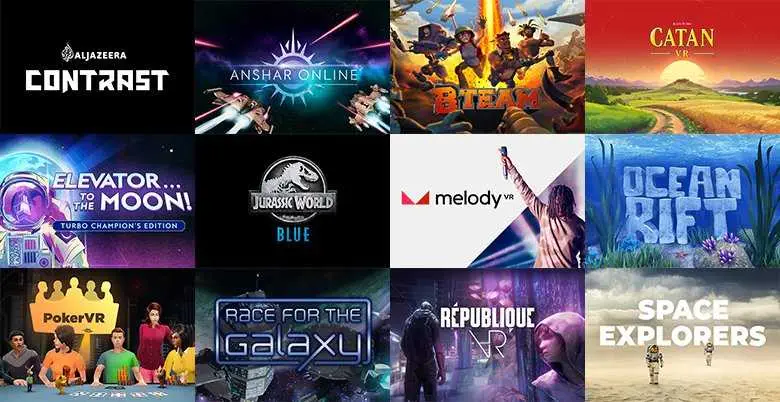 Now Oculus Go isn't cheap at $199 for a 32 GB and $299 for a 64 GB, but you get a lot for your money. Once you've purchased a headset, you can visit the Oculus Go website and browse the experiences available. The headset is perfect for watching Netflix or Hulu or movies, but it also lets you play virtual reality options such as travel videos of Hawaii, flight and racing simulators, horror games and more.
There's currently over 1,000 experiences available at the Go website and you could also go on YouTube and view the 360° videos there. You aren't really breaking the bank on the content either, as some of it is free or under $30. There's also packages available to help you sample content or load up your new headset's library. If you're a teacher, definitely go browse through the Educational section to see virtual reality experiences of the human body, the planet Mars, and even a tour of the night skies.
To many people, virtual reality might still be a toy, but Oculus Go is one of the more fun experiences with the technology, especially for newcomers. The headset is available at most electronic retailers and Amazon.com.
TFB Latest Posts
---
---