TFB Short Clips
But of course, why wouldn't you want a fully automated paintball sentry gun?
What do you get when you stick a paintball marker on a fully automated sentry? This. Meet the fully automated paintball sentry gun. The only way these could get any better (I think) is if you could stick a Minigun on one. These are designed and built by Tony Stark and he sells them on his website (yes you can actually buy these), and they look like they actually work pretty well. A video that was posted a while back about this fully automated paintball sentry gun went kinda viral on the internet, so you have probably already seen it – that's why I added more videos of it that you might not have seen. Pretty much all you need is the sentry gun kit and a good paintball marker
 (you might want to invest in a mask
 also) to get one of these set up.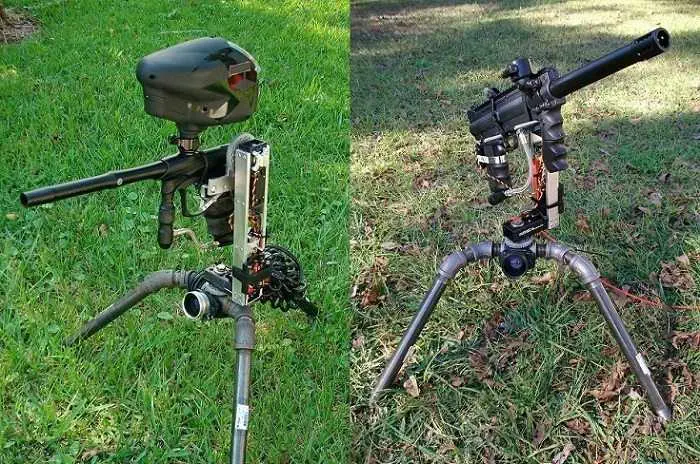 This is the older video you might have already seen.
Killer Robots – The Automated Sentry
TFB Latest Posts
---
---
---