This article may contain affiliate links. If you make a purchase, we may make earn a commission at no cost to you.
TFB Short Clips
Originally posted on January 8, 2016 @ 2:51 pm
Hunter Harvests An Oddly Deformed Mountain Lion
Last week in Southeast Idaho an unidentified hunter harvested this mountain lion that has probably the weirdest/strangest deformity I have ever seen. The mountain lion actually has teeth growing out of the side of it's forehead. The mountain lion was harvested near Weston, around twelve miles southwest of Preston, which is right near the Idaho and Utah border. Fish and Game Biologists have a couple of theories as to why this mountain lion would have teeth growing out of it's forehead. First off they think the teeth could be what was left from a conjoined twin that died in the womd of this mountain lion's mother. Another theory is that this could be a result of teratoma, a rare tumor that could contain bones, teeth and hair. And lastly – and most unlikely – is that this mountain lion had injured it's jaw so badly that it started to grow like this. Either way it goes, and regardless as to why this happened, it's still kinda creepy – if you ask me. After this check out this rare unicorn buck.
Idaho Hunter Harvests An Oddly Deformed Mountain Lion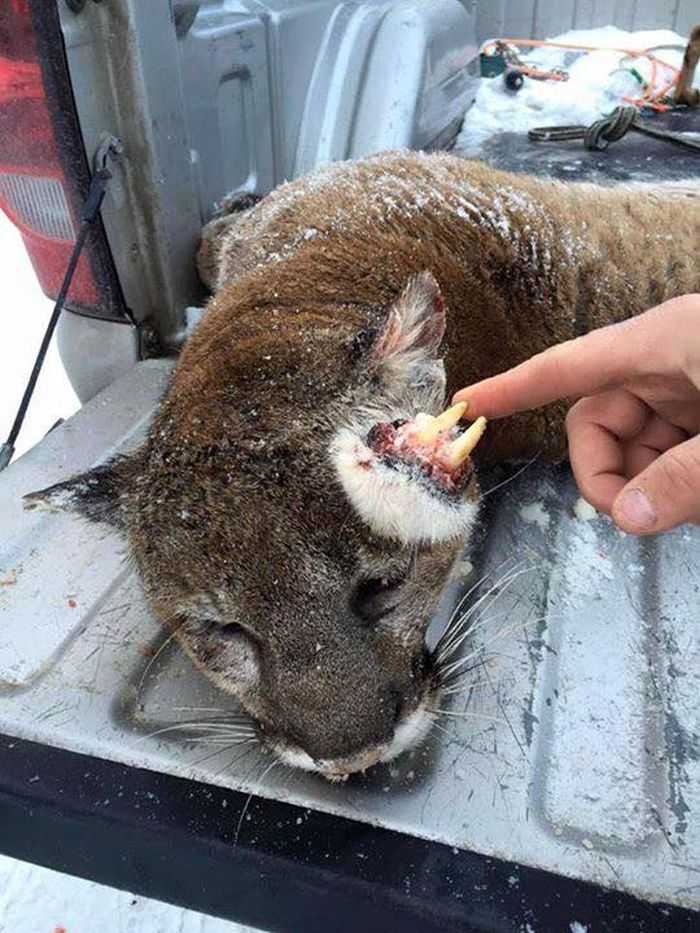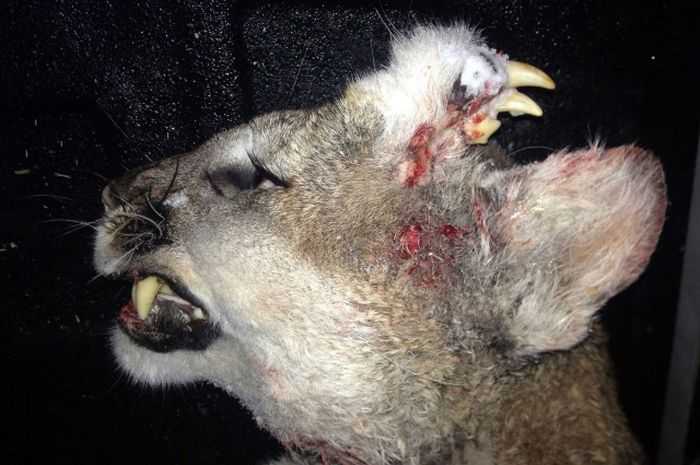 Follow Me On Google+
TFB Latest Posts