This article may contain affiliate links. If you make a purchase, we may make earn a commission at no cost to you.
Husky Puppy Diaries
The year 2020 has seen some huge disruptions in the world. From hoarding of toilet paper to an entire aviation industry brought to a near standstill, the one constant in the world this year seems to be surprises! One particularly surprising trend is the huge increase in people getting puppies! We at TheFunnyBeaver decided to get in on the action and have decided to sponsor a rambunctious, but melt-your-heart kind of cute puppy, affectionately named Luna!
We want to share Luna's life with all our readers so we'll be regularly keeping you updated on Luna's day-to-day activities. If you're a fan of animals, and want your daily dose of cuteness, book mark this page and come back regularly!
Updates from Week 3
In her third week at her new home, Luna has calmed down a little and is almost house broken. Well, to be exact, she will only go "do her business" in the garden, but not when she's out on walks. And she likes to go to the shower to pee on the tile floor. Not really the intended training, but it's not bad for a 12 week old puppy!
She's learnt a few dog tricks… Luna can now respond to sit, down (lying down), and bang (play dead). Pretty quick learner!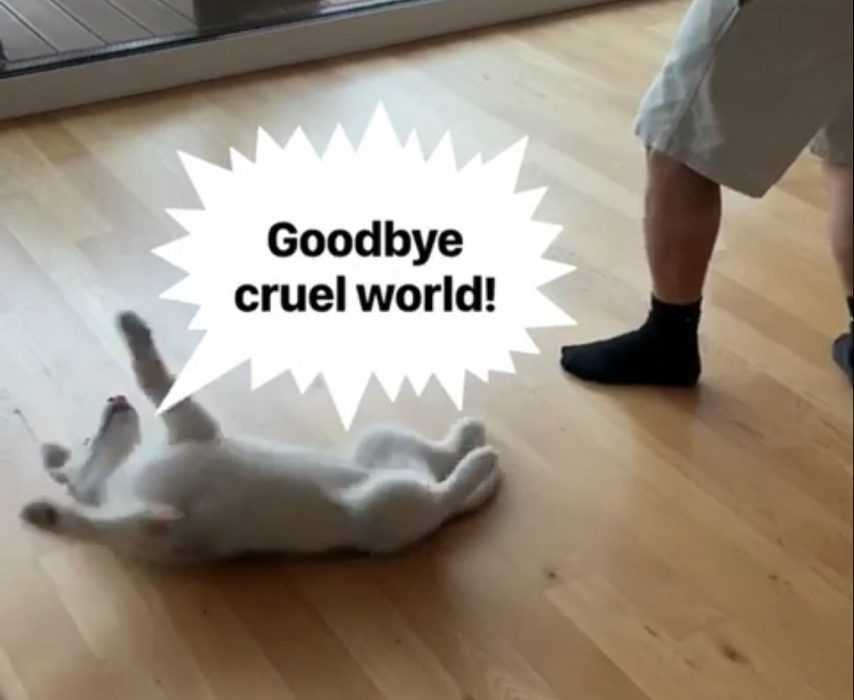 The excitement this week was that we couldn't resist the opportunity to see how she reacts to SNOW! So we took her up to a glacier and went for a little walk in snow! Luna took to snow like a fish in water! She LOVED IT!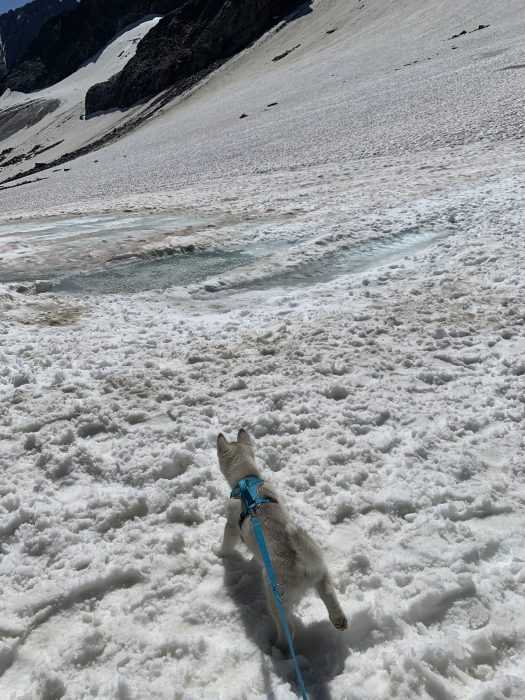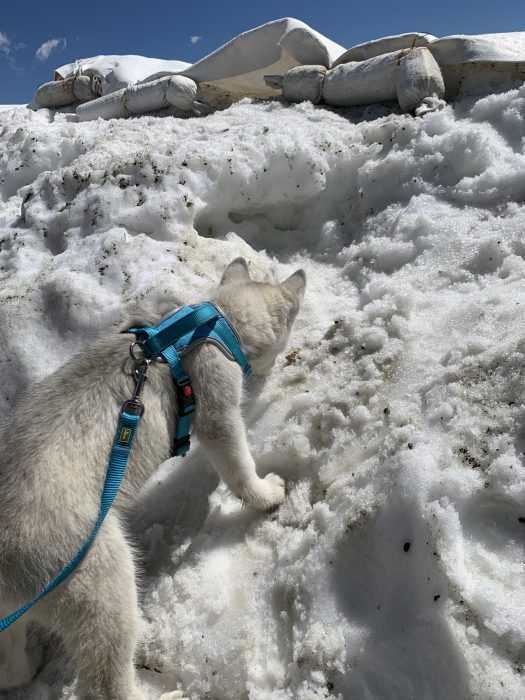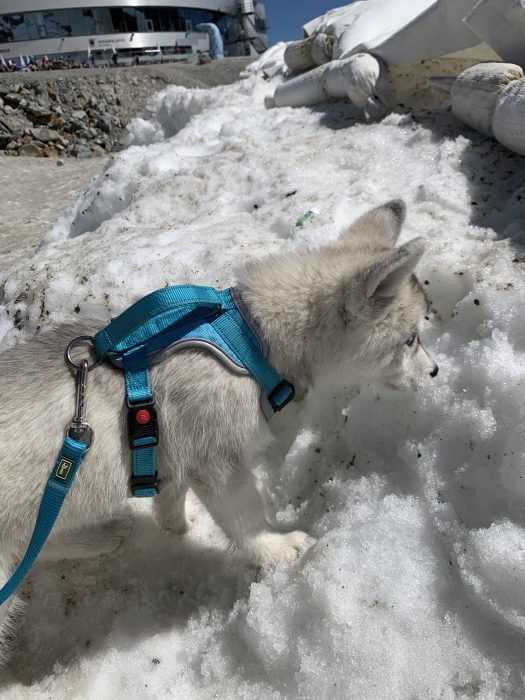 Updates from Week 2
Luna the husky has been up to her usual rambunctious self during her second week at home. Her body weight increased from 11 lbs to 12 lbs and she's been sleeping from around 9pm to 5am, a pretty incredible feat of bladder holding for a 11 week old pup!
During the day, she's full of energy from around 9am to 10:30am and then takes a nice leisurely nap from 11am to about 1pm.
She learnt how to sit, go down, and paw during this week. Pretty fast learner!
One piece of not so good news is that she seems to be a compulsive scratcher. She visited a vet and the vet couldn't find any mites, or flees, but said maybe she's suffering from an allergy to her food, or something in the environment. We'll keep a close eye and keep you posted. In the mean time, enjoy these photos!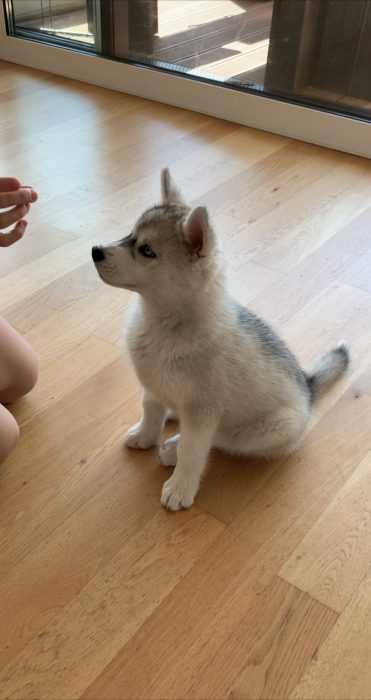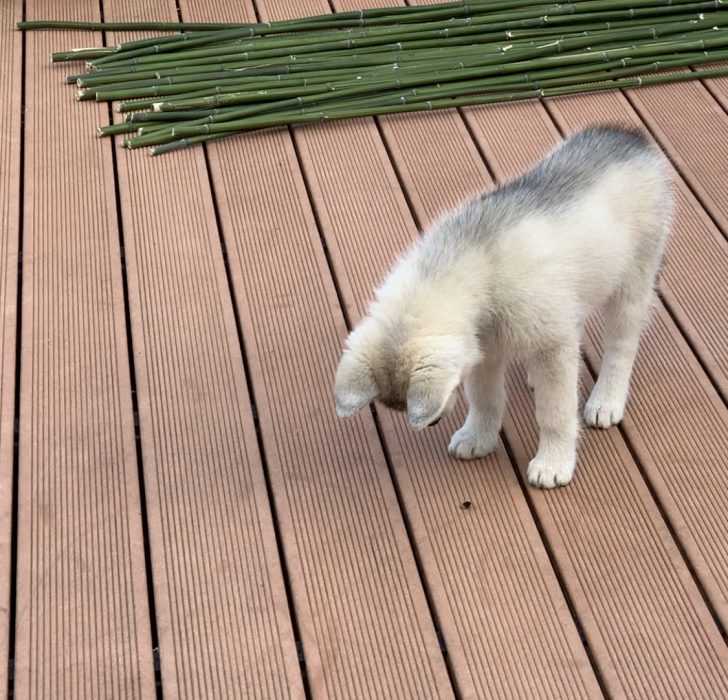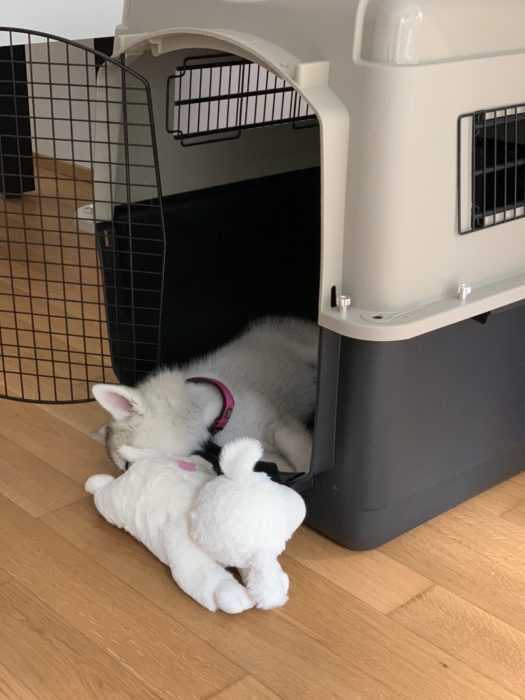 Luna also went on a hike and met a friend Brown Lab. Here's a little clip of their interactions!

Updates from Week 1
In her first week, Luna the husky has been getting familiar with her new home and neighborhood.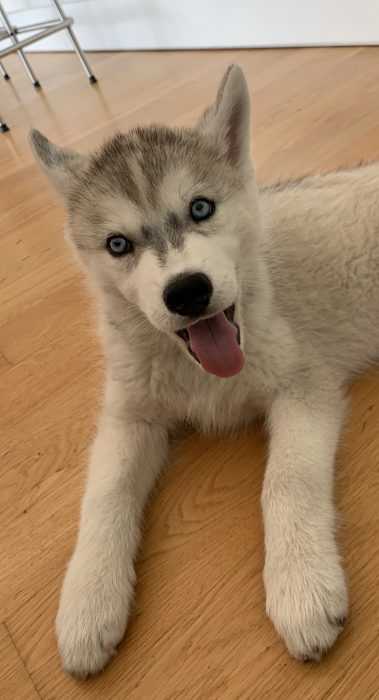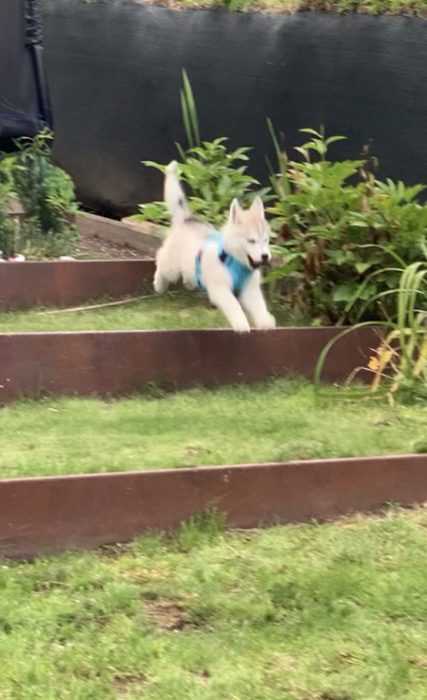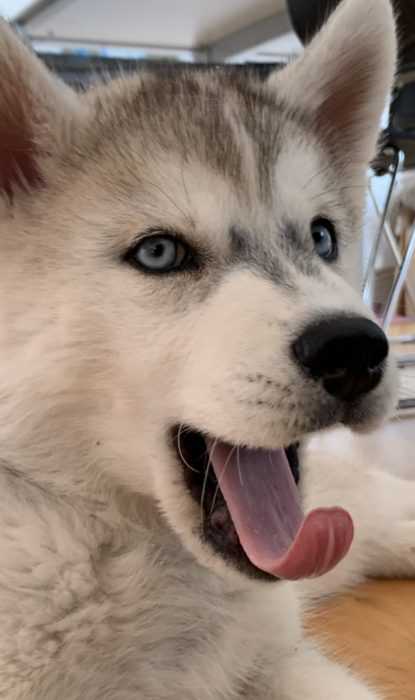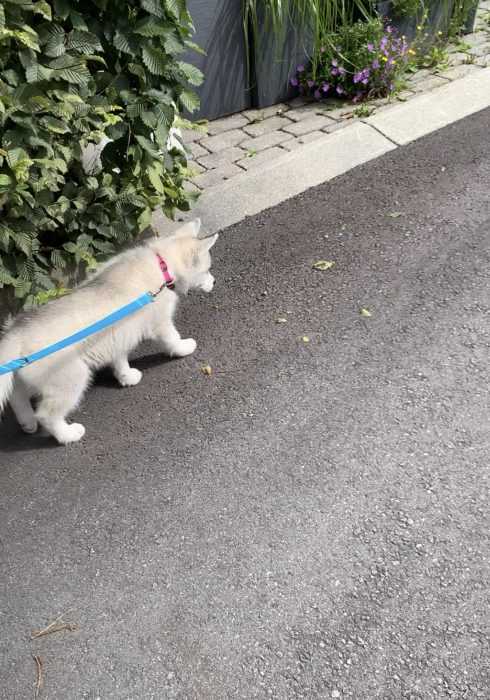 Photos from Day 1