This article may contain affiliate links. If you make a purchase, we may make earn a commission at no cost to you.
Last Updated on
Originally posted on March 9, 2016 @ 7:55 am
Let me tell you, this tiny W-32 64 valve 32 cylinder functional engine truley is something to see.
Meet the mini W-32 engine. This little monster was built by José Manuel Hermo Barreiro, known to modelers and gearheads simply as Patelo, has 64 valves and 32 cylinders and runs off of compressed air. This mini engine is built out of 850 pieces, 632 screws and about 2520 hours to put together. This little engine is by far the coolest little engine I have ever seen. After this check out another work of art, the Do Nothing Machine. Be sure to follow Man Stuff on Google+.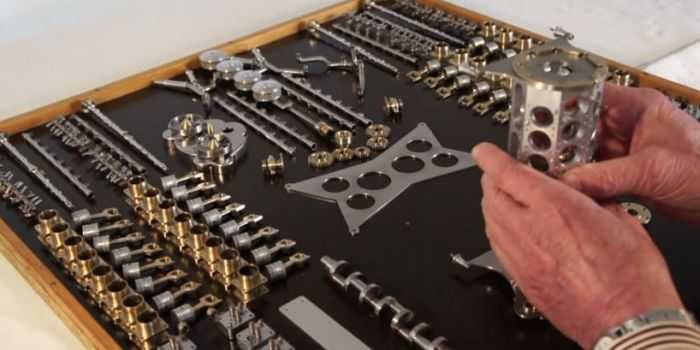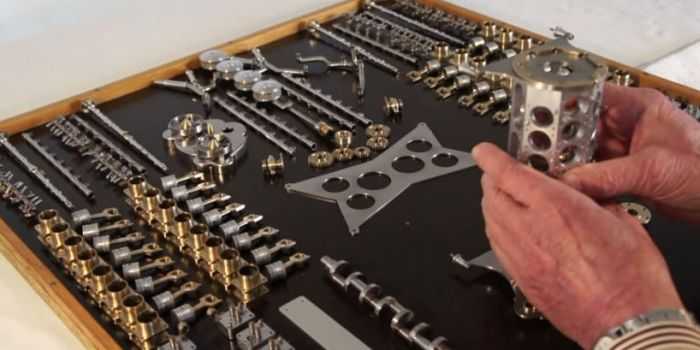 W-32 engine smaller and unique world of these features built artesanalmente.Patelo this engine dedicated to all his friends and followers of "Engines Patelo" worldwide.

Displacement-Displacement: 47.5 cm3
Diameter of the cylinders Cylinders-Diameter: 13,75 mm
Pistons race of the Pistons-Stroke: 10 mm
Parts & Pieces: 850
Bolts-Screws: 632
Working Hours-Work Hours: 2520
Smallest and unique W-32 engine in the world With This features.Made With artisanal methods.Patelo esta engine dedicates to all of His friends and to the followers of "Engines Patelo" around the world.
Here Is The man Who Built This Tiny Engine