Modest Vintage Player Introduces MVP Punching Bag
Muhammad Ali's 'float like a butterfly and sting like a bee' phrase matches one of the best punching bags of all time. This one's called the MVP Heritage Punching Bag. It is made out of genuine leather, which means that there's no faux leather bullpizzle, tomfoolery or any replica crap associated with the product. It also implies that the leather bag comes with minor scuffs, scarring and the natural leather texture which is expected of a pure product.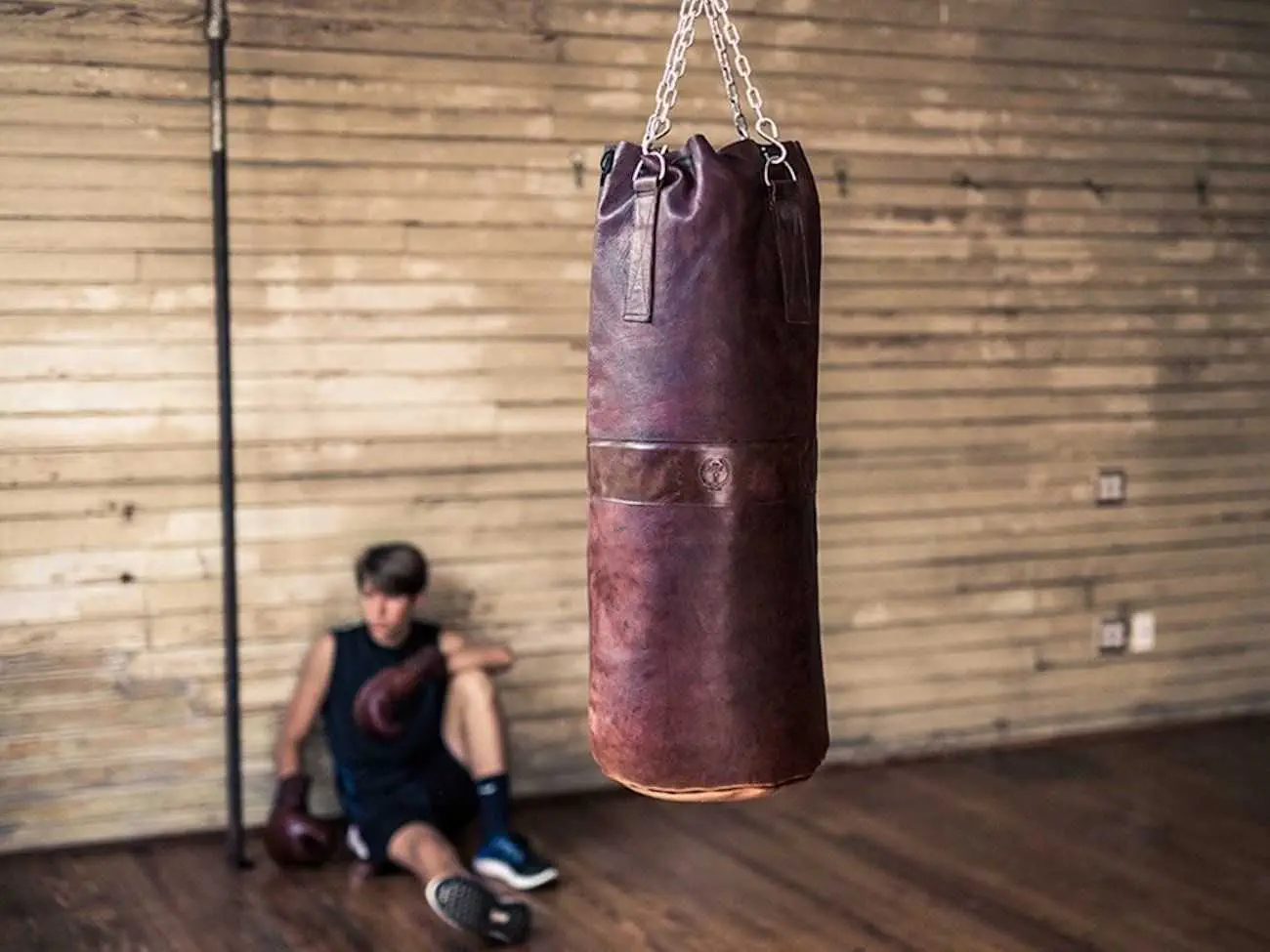 I assume you have ordered the bag by now. Just anticipate the moment it arrives at your doorstep. Smell it, honor it and visualize the sweaty workouts that you and your new MVP Bag will be involved in on daily basis. This is as good and as realistic as it gets! The good folks at 'Most Vintage Player' are of a traditional and old school mindset. When asked about their views on the entire line of punching bags, they said that they wanted to keep it real and retro.
A lot of time when you see modern boxing bags, you see a spick n' span product, void of any creases, and pretty heavy on the advertisement stuff. This is the kind of thing that 'Most Vintage Player' wanted to avoid all along their production line. This is exactly why that their bags are custom made and only available on order. The lead time per order varies from 1 – 2 weeks, but I am willing to give them 4 weeks since labor and shipping can be a bit tricky.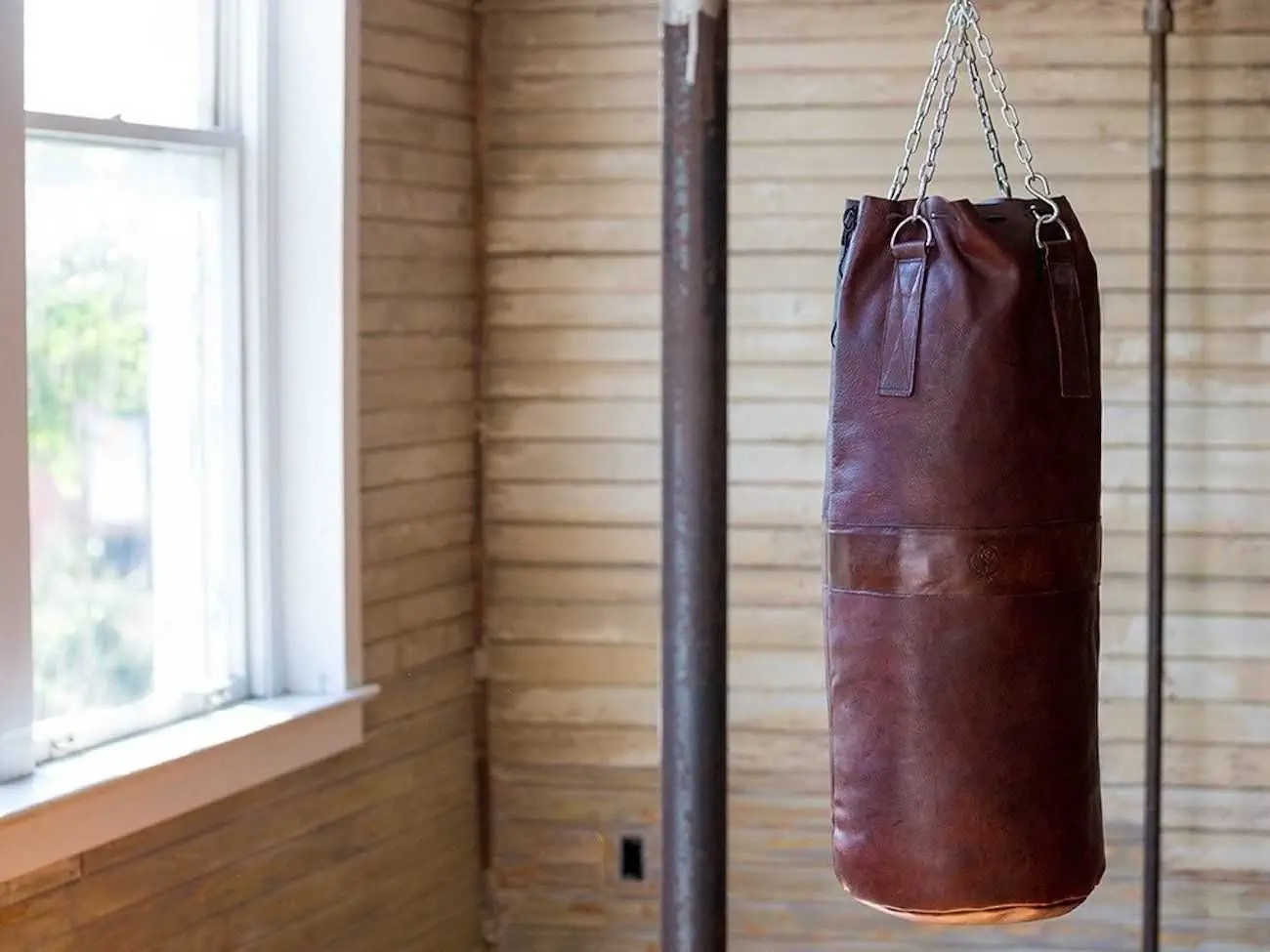 What to Expect from 'Most Vintage Player' MVP Punching Bag?
Each MVP Punching Bag comes without stuffing. If you expect them to fill it in with stuffing, then you should also expect the shipping and delivery rates to spike up. Regardless, your brand new 'Most Vintage Player' Punching Bag will arrive in all its glory, alongside a company embossed logo, a custom thank you note, and a hanging chain. From then on, it is entirely up to you, how you use and maintain your bag.
The MVP Heritage Punching Bag, without any stuffing, weighs in on 55 Lbs. However, once you have it hanging by a ceiling hook, weight shouldn't be an issue anymore. It also serves as a great home décor accessory because of its vintage looks.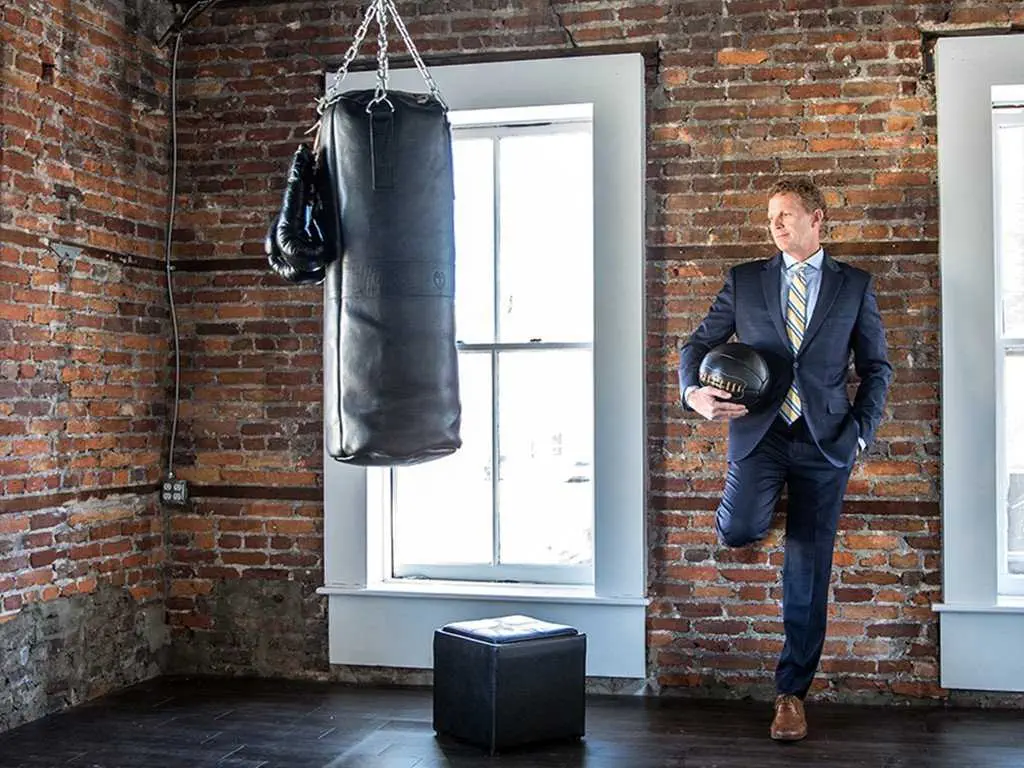 They say that each 'Most Vintage Player' MVP Punching Bag has its own characteristic. It implies the seemingly small "imperfections" on the leather. Also, since the bag will be taking in a lot of kicks and punches, it will age like a Russian novel. There will be tears, blood, sweat and a very different story associated with each and every bag out there.
'Most Vintage Player' has also introduced a slightly expensive line of punching bags for VIP users. They call it the MVP Executive Punching Bag. This series is made from pristine quality leather, and aimed for a select class of users. Especially those individuals who prefer to collect limited edition products and then showcase them as home décor, they should be interested in the Executive series.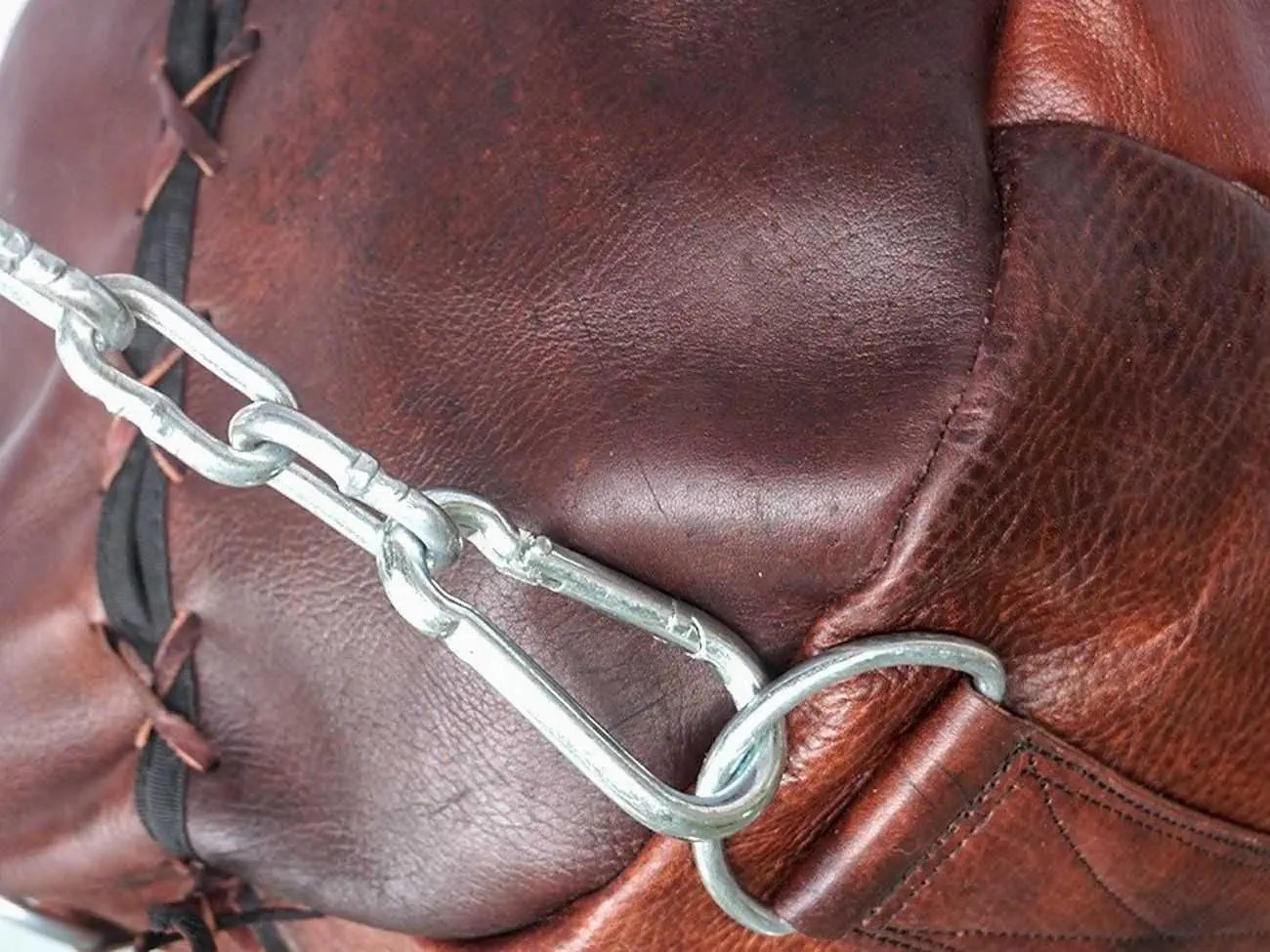 Nonetheless, all of these punching bags are backed up by lifetime warranty and a super friendly support staff. In case you have any problems with your order upon arrival, the stitching is loose or anything at all – just holler up via an email and 'Most Vintage Player' will be more than happy to help you. By the way, the weight of the bag may take a toll on surrounding walls and the ceiling itself. Make sure that the 'Most Vintage Player' Punching Bag is installed in an isolated location, and hanging from a secure stainless steel hook.
TFB Latest Posts
---
---