The Project Hero Special Edition Rescue Land Rover was built using some of the first and newest drone technology.
Jaguar is a well-known name in the motor vehicle industry. Every now and then, the kind-hearted blokes at the automotive headquarters do something truly humanitarian for common welfare. Recently, Jaguar Land Rover engineered a state-of-the-art rescue car labelled 'Project Hero'. It is the company's latest and greatest creation as part of the ongoing relationship with British & Austrian Red Cross since the mid-1950s!
If you had the opportunity of personally attending the recently held Geneva Motor Show, then you already know about this monstrosity of a 4×4 car. They had a special session dedicated to discussing the key features of this vehicle. The only downside to this car is not having the ability to purchase it for civilian or personal use; it is strictly meant for humanitarian aid operations.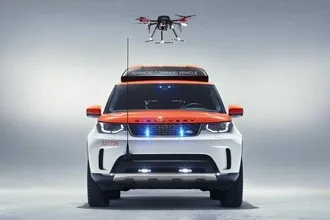 Here are some of the cool features about the Jaguar Project Hero Land Rovers:
Custom made interior design for maximum accommodation and seating.
Custom sliding floor which can be extended out from the rear side to allow for extra support. This way, the car will be able to house additional traverse stretchers and/or rescue equipment.
Custom Red Cross exterior design with subtle detailing.
In built surveillance and tactical response system for extended connectivity range.
Mount support for special equipment behind rear seats.
Compatible power source and additional universal standard ports for connecting standard rescue computer peripheral etc.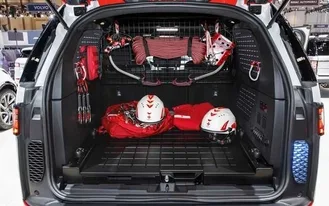 The Austrian Red Cross commission is highly pleased with Land Rover's collaborative efforts. The engineers took this project as a challenge, and wanted to give input from a personal perspective. They even added strategically angled LED light bars that help improve night vision. However, what I really LOVED was the fact that they have a remote-control drone for air surveillance.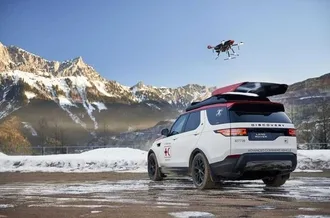 This drone will not only offer high quality streaming/ recording services, but in capable hands, it can be used to save many lives. Sometimes accidents occur at hard to access places. With the added support of the drone, the rescue operators can get a detailed view of the terrain and possible victims, which are obscured from straight line of sight.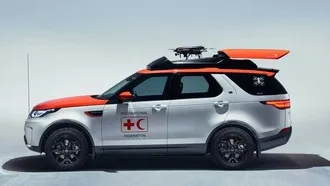 These cars are expected to be deployed for rescue purpose in a few months. If you are interested in getting more information about other Land Rover humanitarian programs, and their upcoming events, you can head over to the company's official blog. Every now and then, they unveil something spectacular that reminds us that some automobile companies are not all about polluting the air and making money.
TFB Latest Posts
---
---