TFB Short Clips
Texas Hunters Find 26 Rattlesnakes Under Their Deer Blind
Texas hunter Rusty Hopper was planning on rebuilding his deer blind, but when he picked it up to move it he discovered 26 rattlesnakes just kickin' it under his deer blind. After this check out this giant rattlesnake caught in Arkansas. Be sure to follow Man Stuff on Google+.
Texas Hunters Find 26 Rattlesnakes Under Their Deer Blind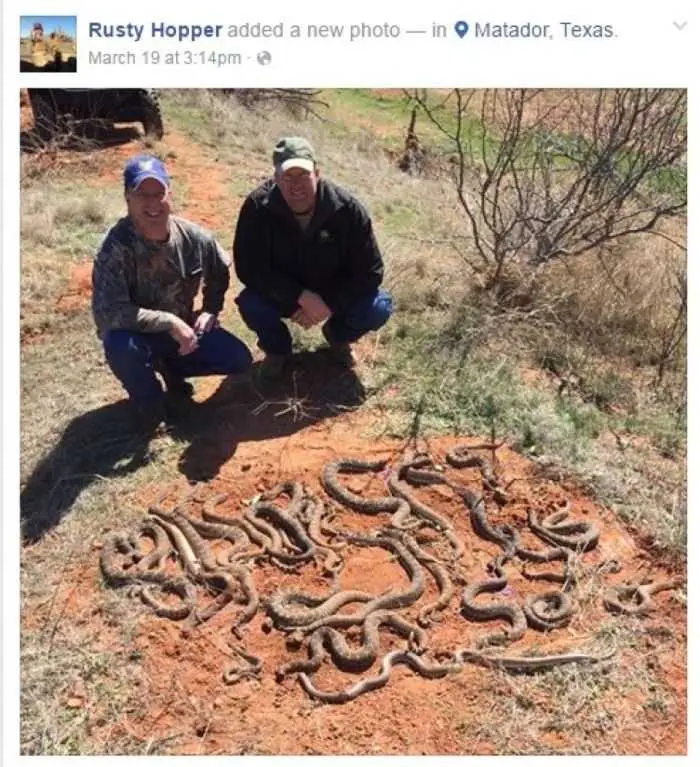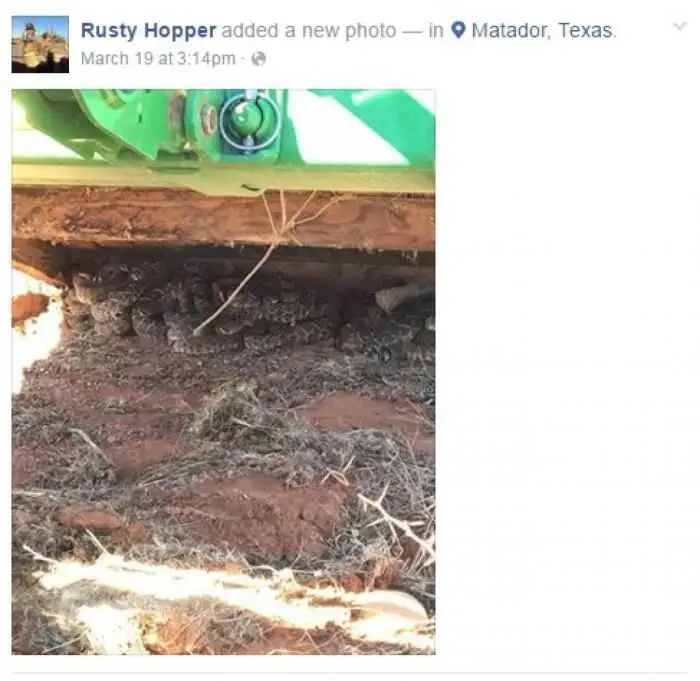 "A group of Texas hunters found a different kind of game when they discovered a nightmarish scene of nearly 30 slithering rattlesnakes hiding beneath a deer blind.
"Picked my deer blind up to rebuild it and killed 26 rattlesnakes and one that we weren't sure what it was this morning at the lease," Rusty Hopper said in a Facebook post that is making even the toughest Texans squirm as it has been shared more than 35,000 times.
The hunter tagged three other men: Craig Turner, Brett Turner and Chad Guthrie in the post out of Matador, about 80 miles northeast of Lubbock. The cold-blooded dwellers weren't their only surprise. Hopper responded to the virality of his social media content in the comments attached to his post.
"Not what I intended," he replied to a friend. "You can't imagine the messages and stuff I've gotten from random people." Via – MySanAntonio
TFB Latest Posts
---
---
---