12 Funny COVID19 Second Wave Memes
Everyone seems to be fed up with the corona virus lockdown restrictions. Governments are trying to walk the fine line between appeasing angry citizens and preventing a health care catastrophe. As has been played out before during the 1918 Spanish Flu, where relaxing of social distancing and lock down policies has led to the resurgence of cases and community spread of the disease, the recent jump in coronavirus cases in various locales seems to point to history repeating itself. Rather than sit here and be depressed, we at theFunnyBeaver decided to get ahead of this 2nd wave by surfing the web for material to provide you with this collection of funny COVID19 Second Wave Memes. Enjoy.
Just when you thought it was safe.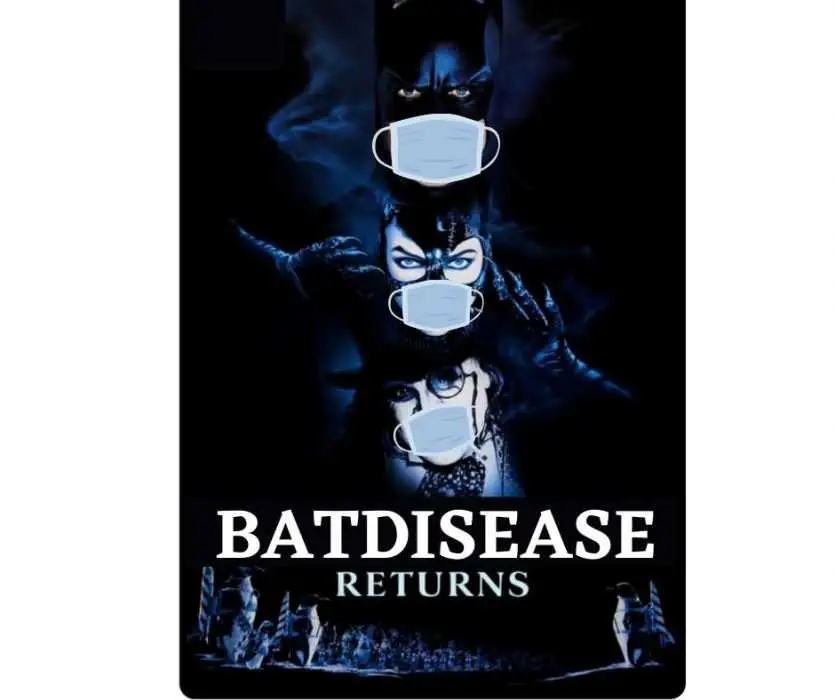 Oh that's truly horrifying.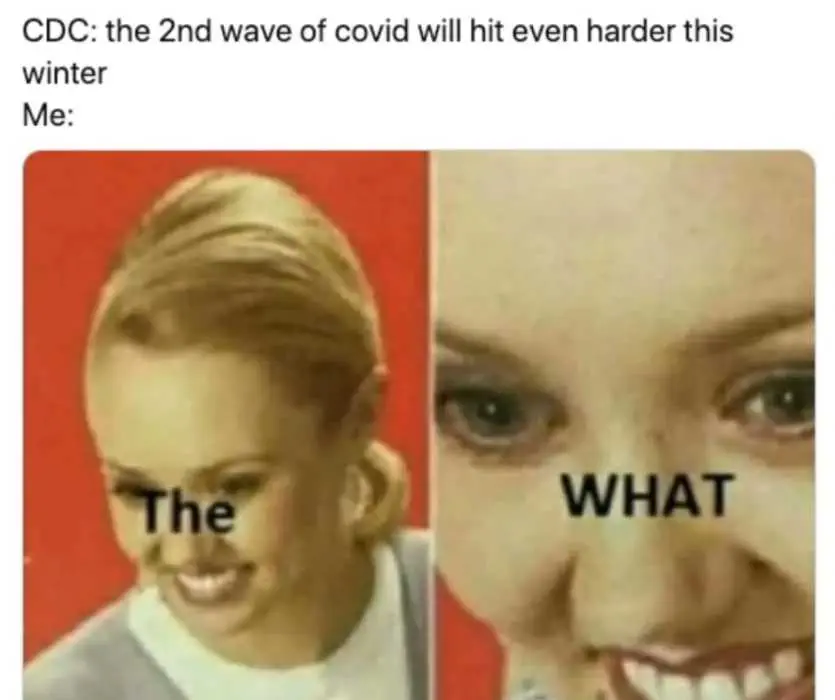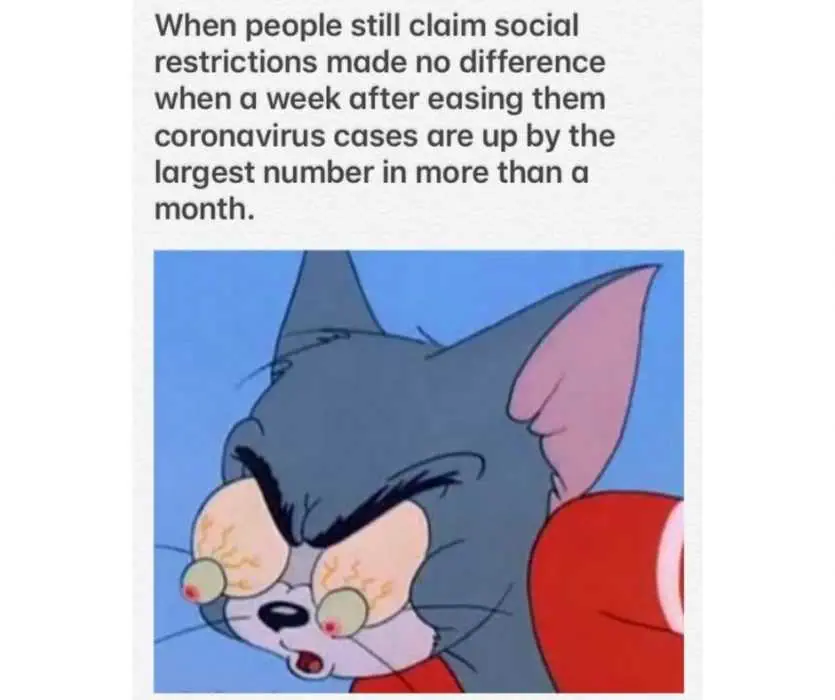 Coincidence? I think not.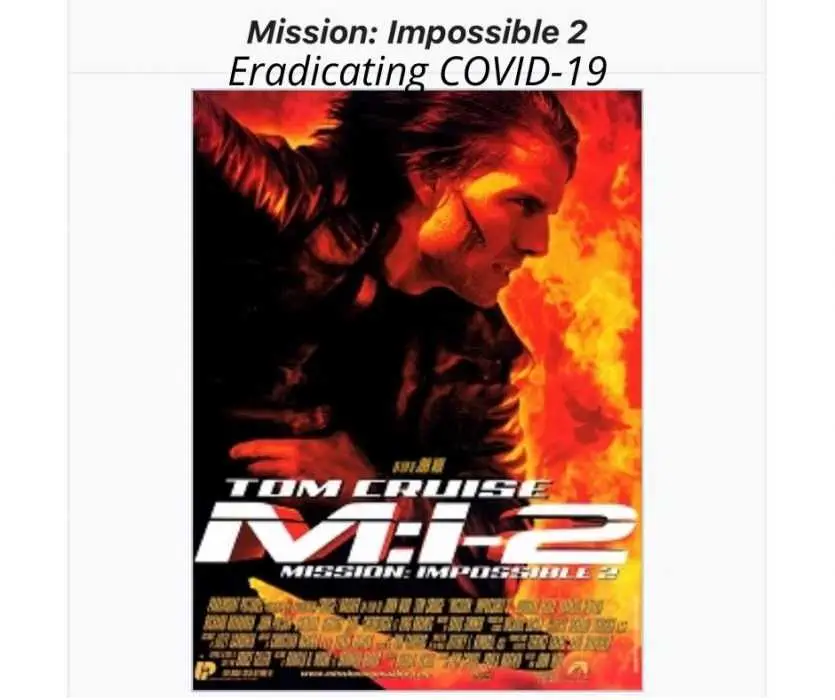 Your mission, should you choose to accept it, is to not get infected by COVId19.
Where is Q? I'm sure he can fix this!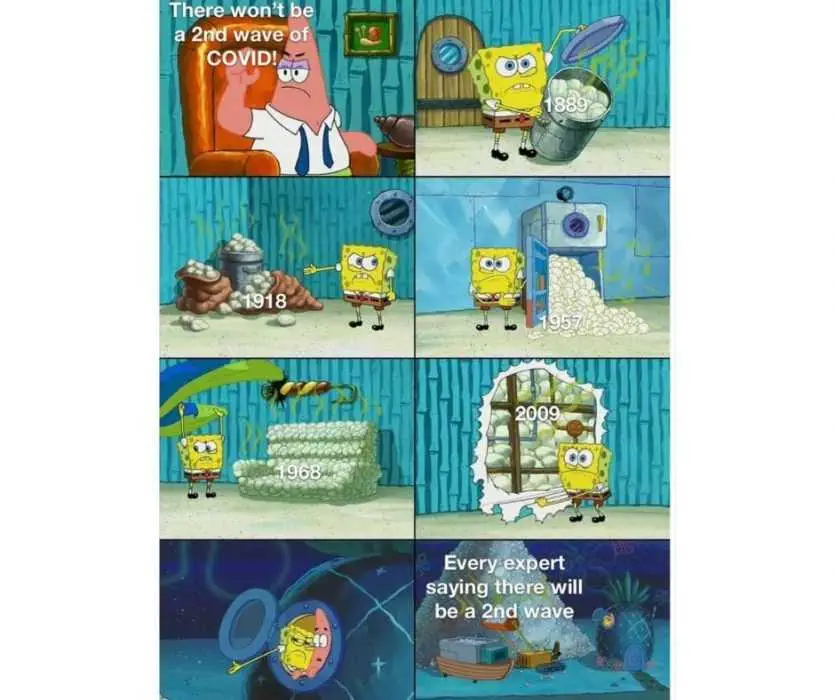 Experts are standing by to be corrected.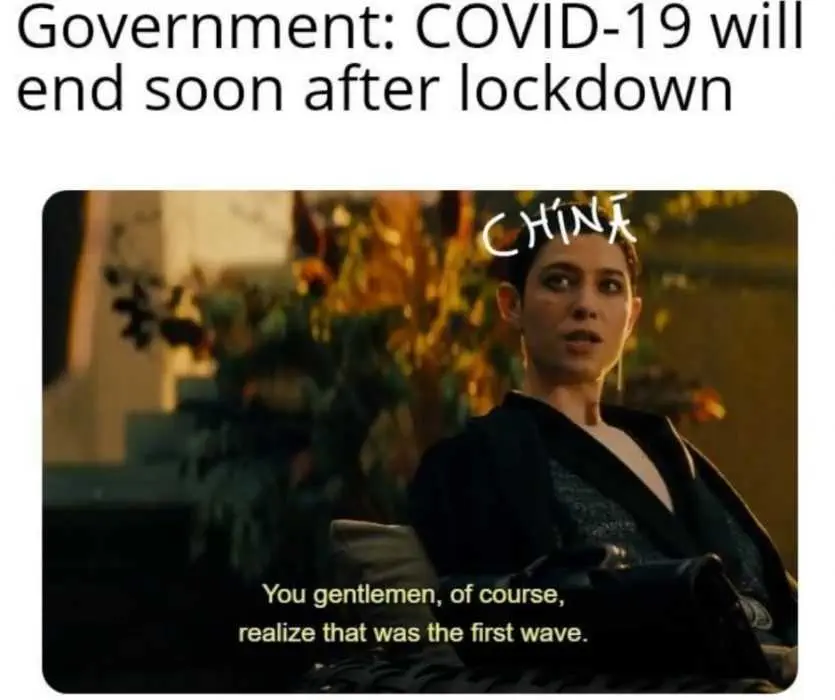 Brace for impact!
This is not just an American problem. It is a global problem!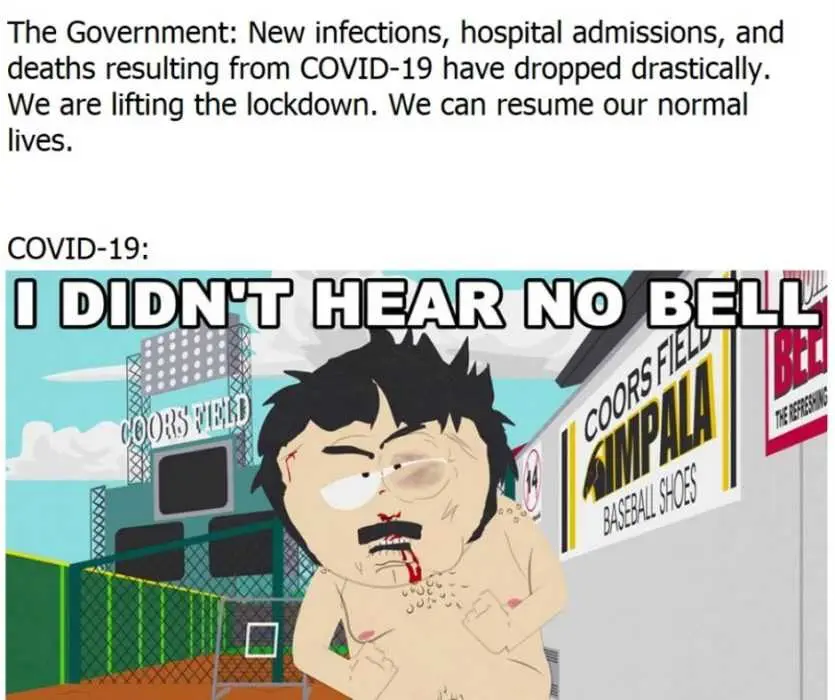 I maybe down but NOT OUT!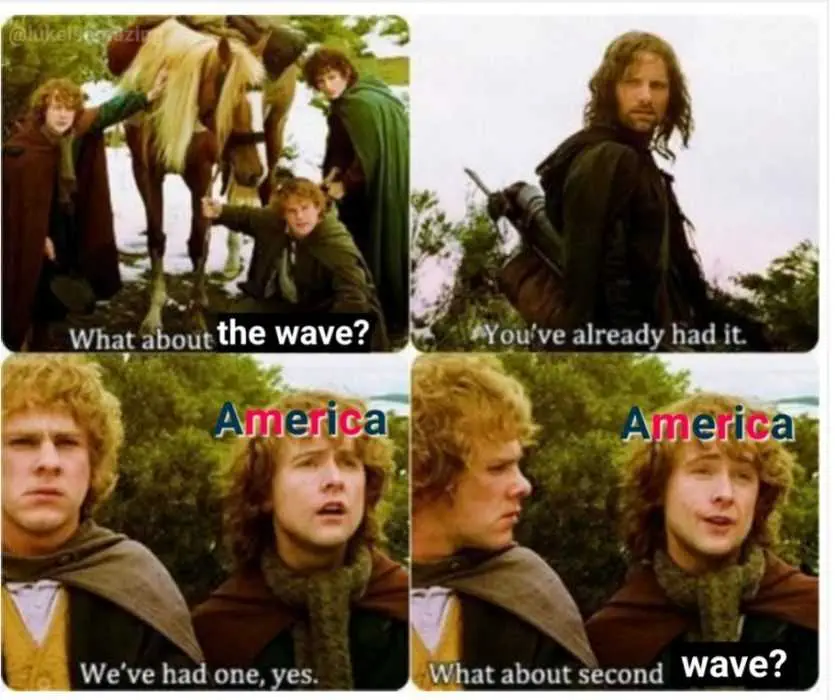 What wave?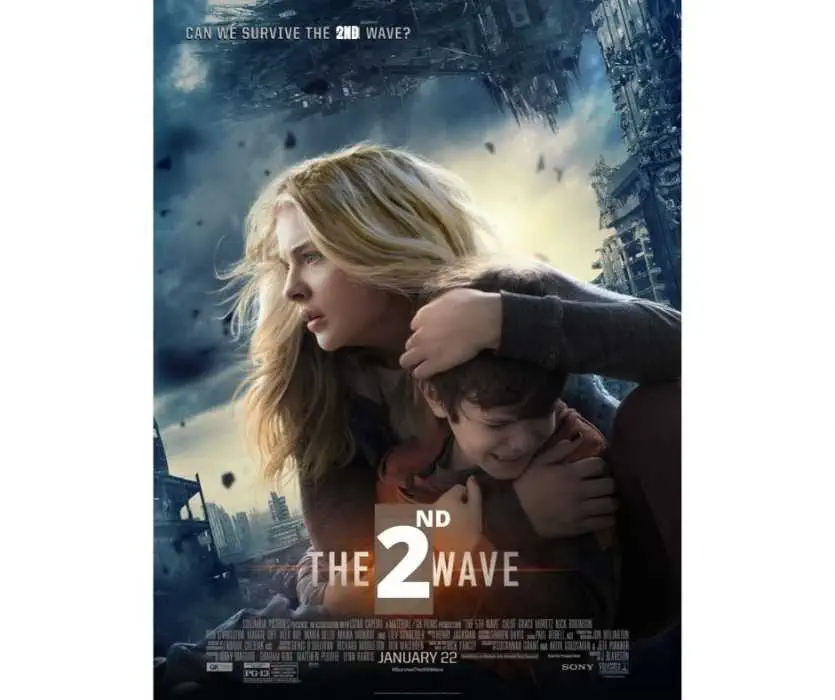 I guess this must be the prequel… the way things are going the 5th wave is definitely
gonna be aliens
!
TFB Latest Posts
---
---