15 Pages For You To Add to Your New Bullet Journal Layout
The new year is here, and if you're looking for new bujo ideas, then you came to the right place. Whether you've done a bujo before, or are trying one out for the first time, there's no "wrong" way to create a bullet journal! You just need to be creative and find the way that works for you. You can make it as minimalist or as decorative as you want. The page ideas you implement in your bujo can be for goals, or tracking habits, or books to read, or whatever you desire. Here's a selection of new bujo ideas to inspire pages and layouts.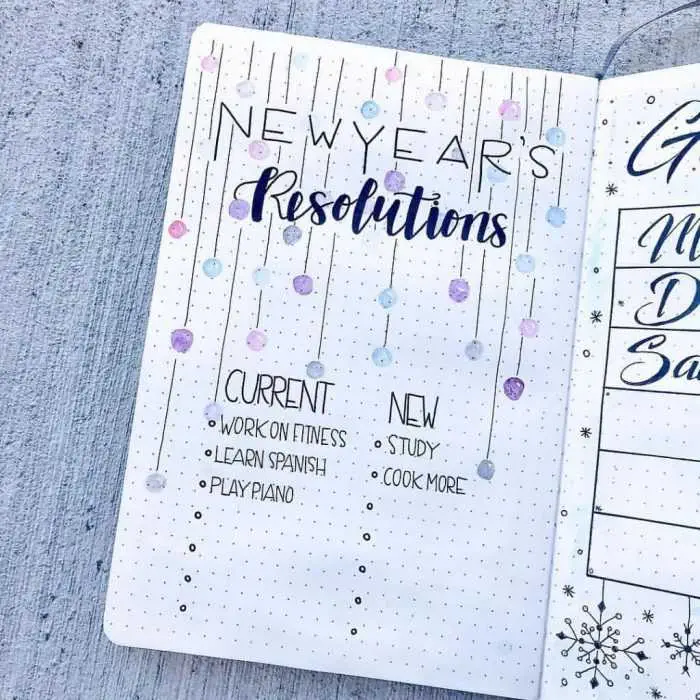 Get all of your resolutions lined up and ready to go! Page by unknown artist.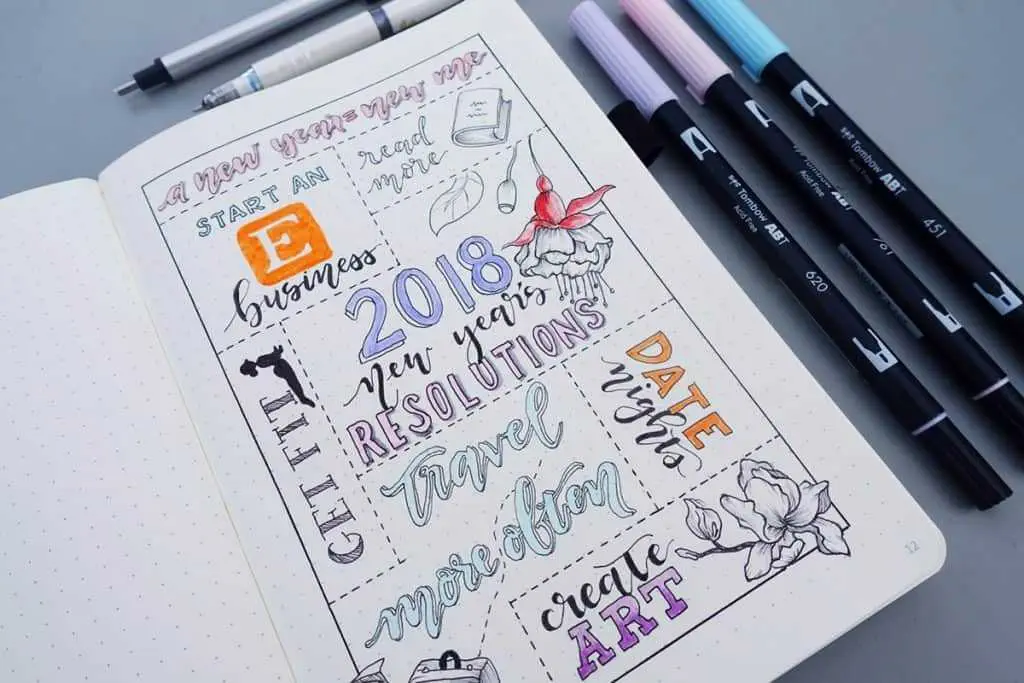 Cluster your resolutions in a grid like this page by Little Coffee Fox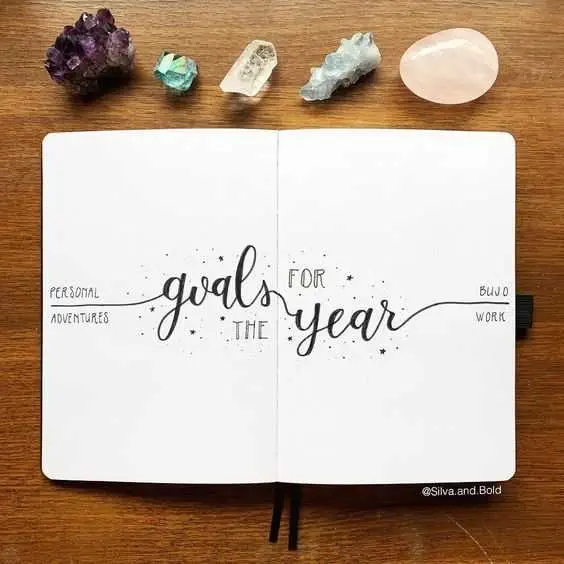 Make the New Years bujo page divided into areas of focus like this Silva and Bold page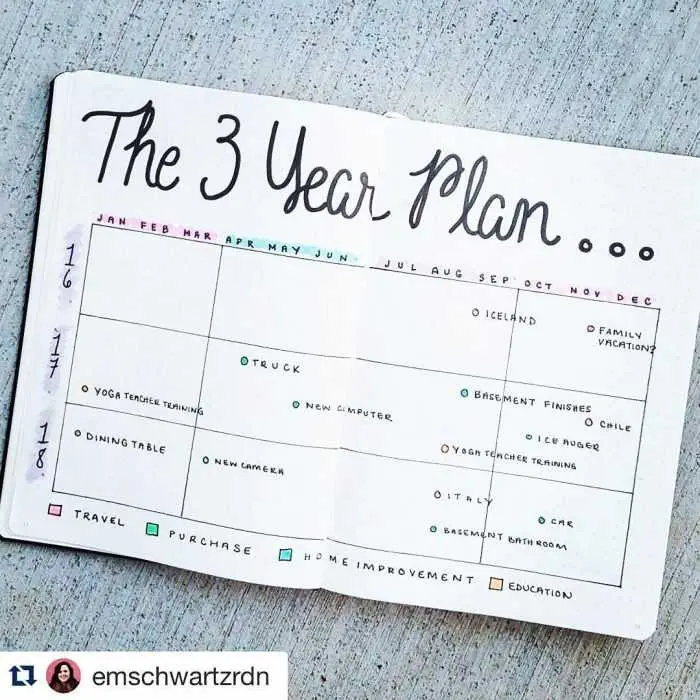 Break down a 3-year plan for your January 2020 bullet journal page like this page illustrated by Emily Schwartz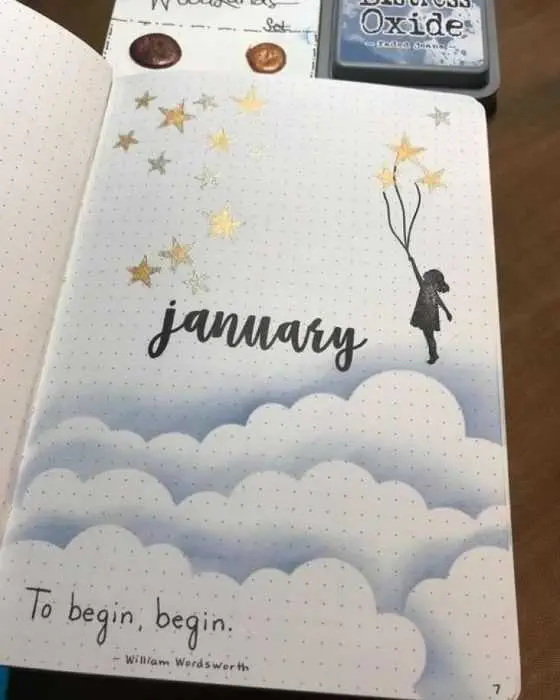 Create a stunning January bujo page like this design found on Diary of a Journal Planner
Make your new year bujo include a list of yearly goals and 20 things to do before the the end of the year like Crafty Enginerd did with this page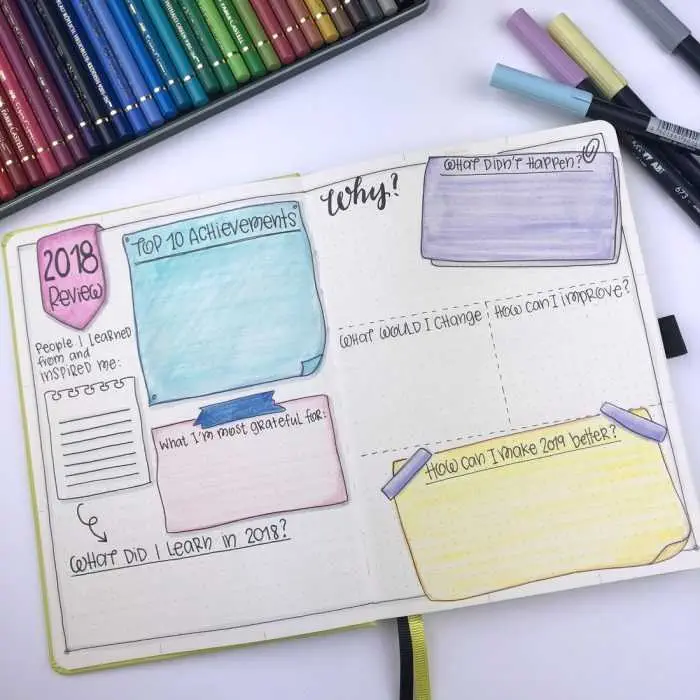 Consider doing a year in review for your new bujo journal, perhaps using this template by Dingbats Journals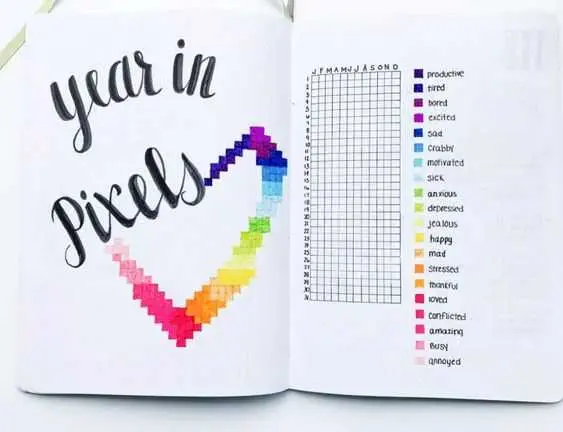 Prepare to track your year with the year in pixels like this Sidereal Life page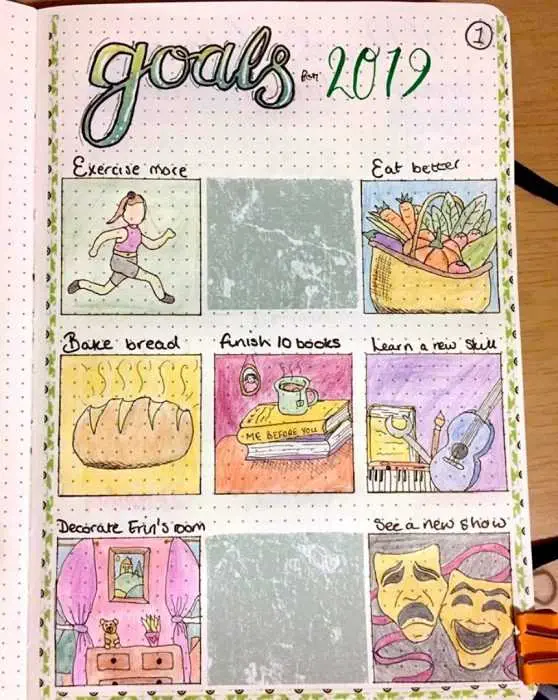 Or illustrate a few goals out like Beauty and Bujo has on this page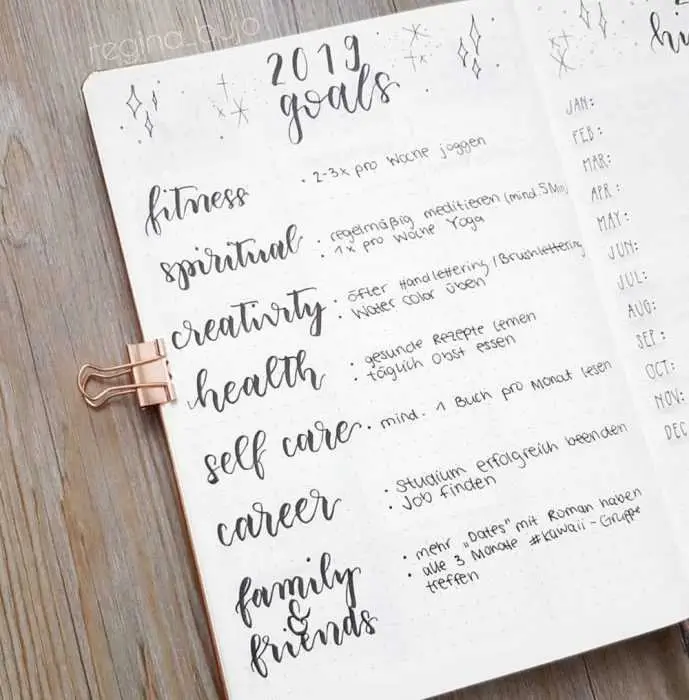 Perhaps write out the goals simply and beautifully like Regina_Bujo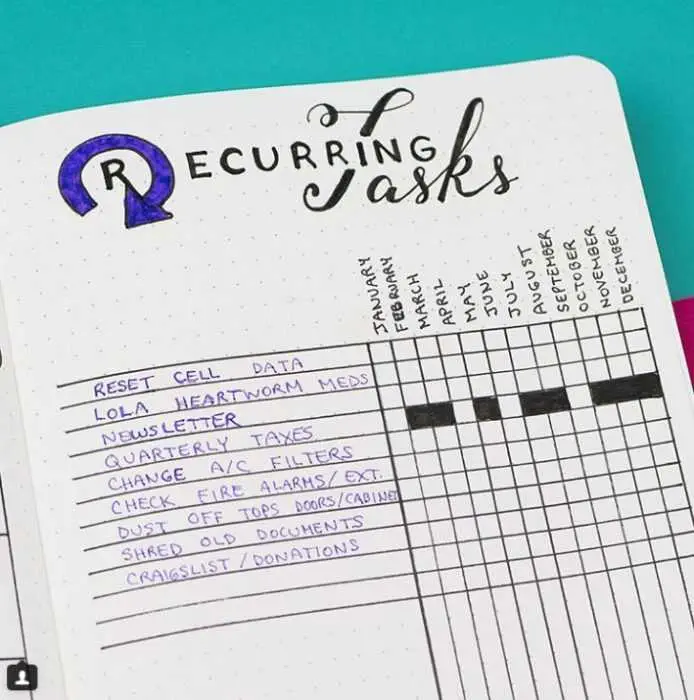 Don't forget the recurring tasks page like
Page Flutter
created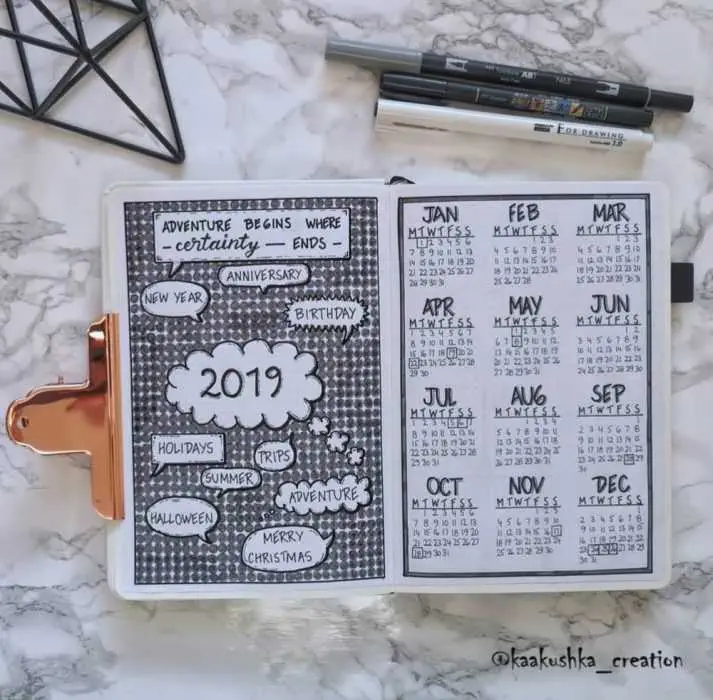 This page by kaakusha_creation has a comic art motif and is a perfect page for your new bujo calendar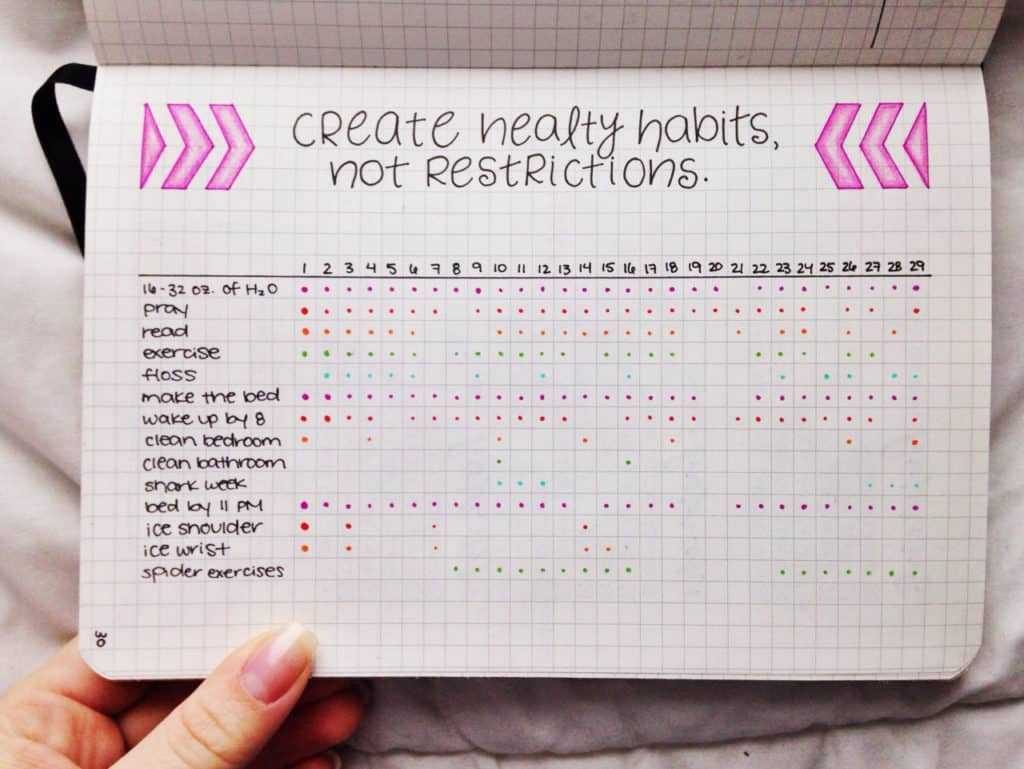 Have some healthy habits tracked like this page found on DIYs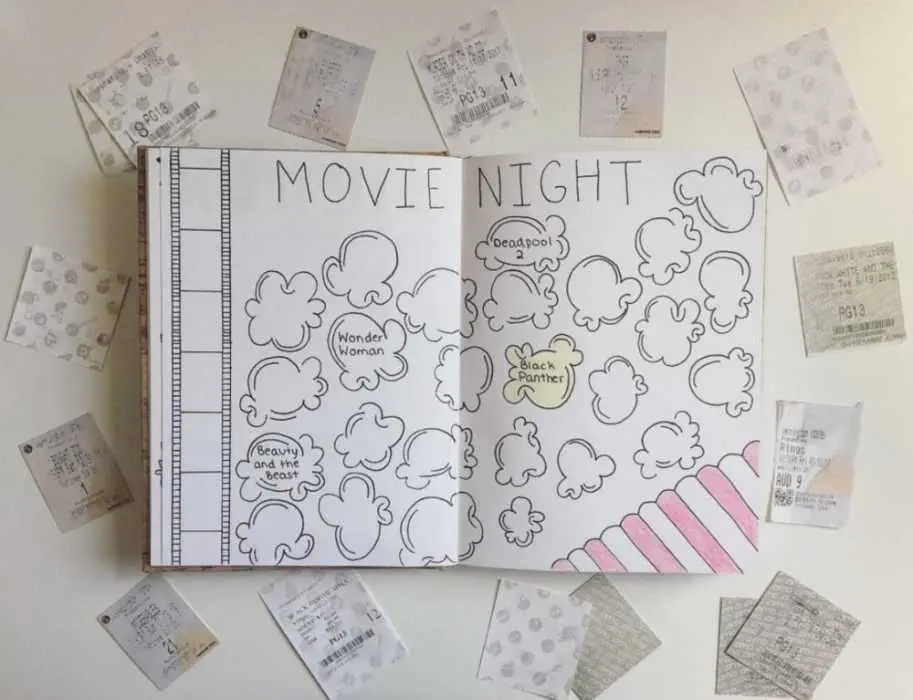 Journaling.thejourney has an adorable popcorn movie tracker for you to keep track of all the films you watch!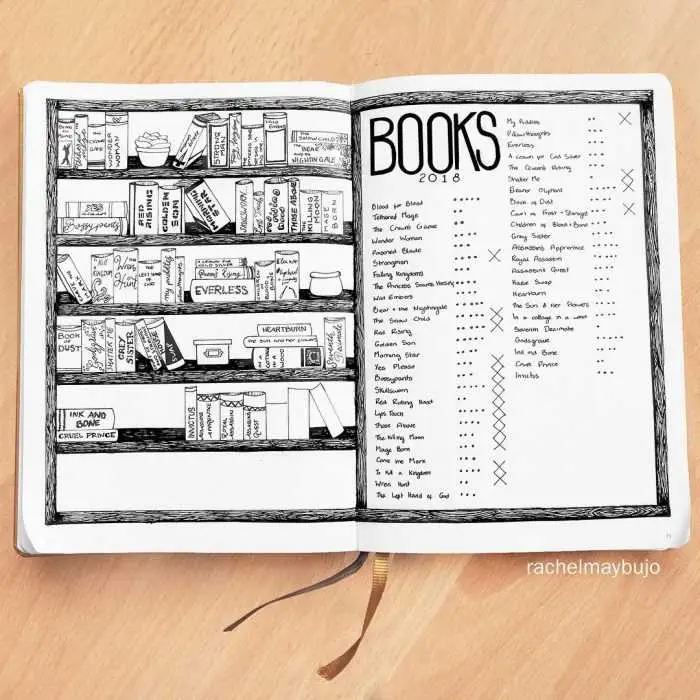 Combine a bookshelf drawing and a list of titles to track your books like rachelmayplans did
TFB Latest Posts
---
---