25 Funny Trump Covid Positive Memes That'll Break the Internet
Well it's official. President Donald Trump has COVID (a.k.a corona virus), and First Lady Melania is also officially COVID positive. Trump has declared that he and the first lady will be isolating and begin treatment for COVID-19. Given the controversial and chaotic stance that Trump has taken on the Coronavirus, it took no time at all for the world to show no mercy, and create memes which flourish under search terms like Trump COVID positive memes, Trump has corona memes, and Trump COVID memes.
So just as you should with any indulgences such as corona beers, or Trump corona memes, please enjoy them responsibly.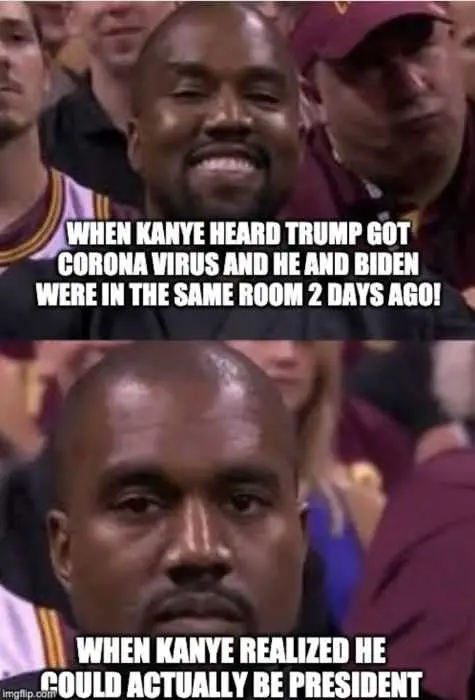 The sh*t is gettin' real for Kanye after hearing Trump has COVID in this meme!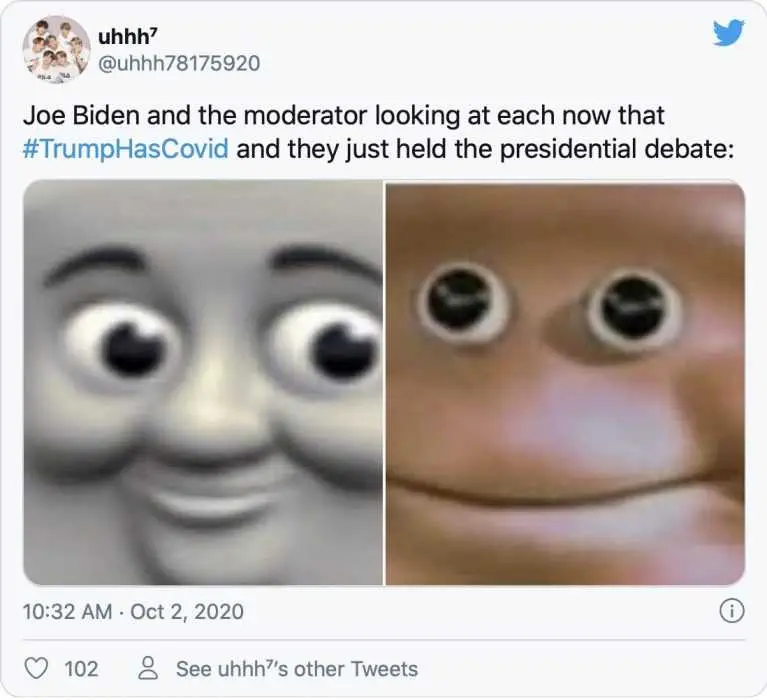 Ugh!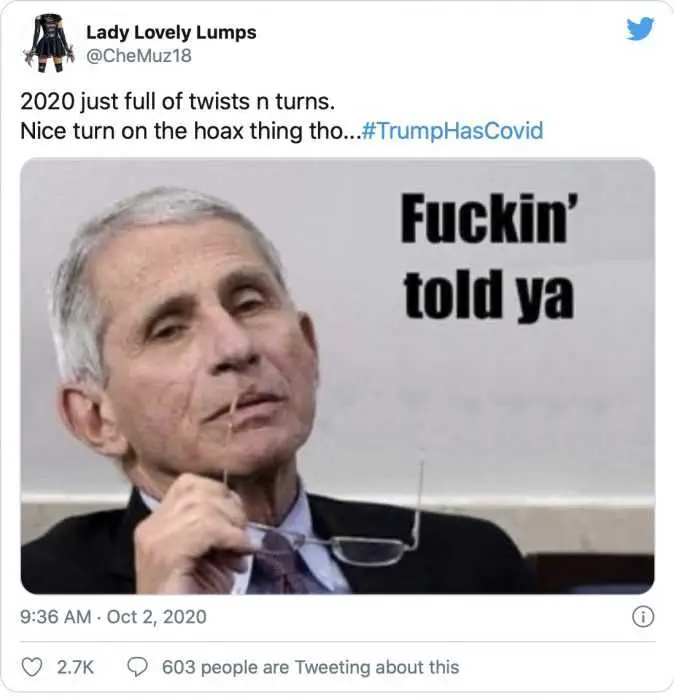 That'll teach him for cuttin' me off.
Funny Trump COVID Meme that shows all "Hope" is lost…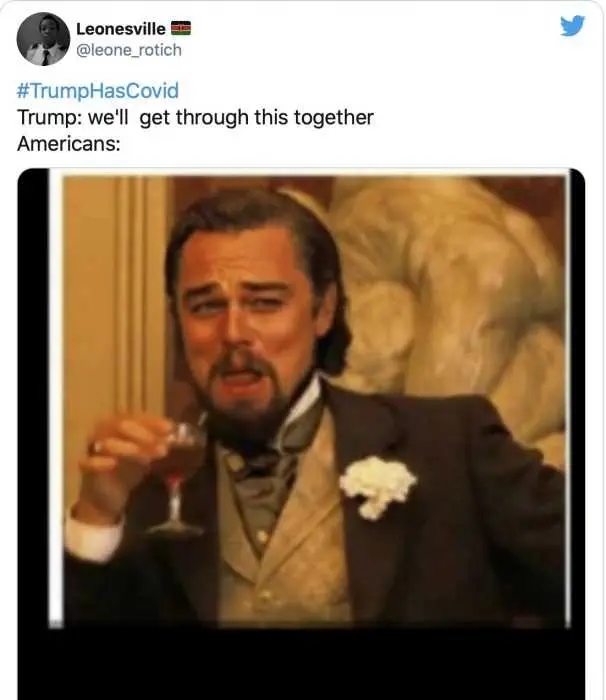 We'll get through it together, just socially distanced…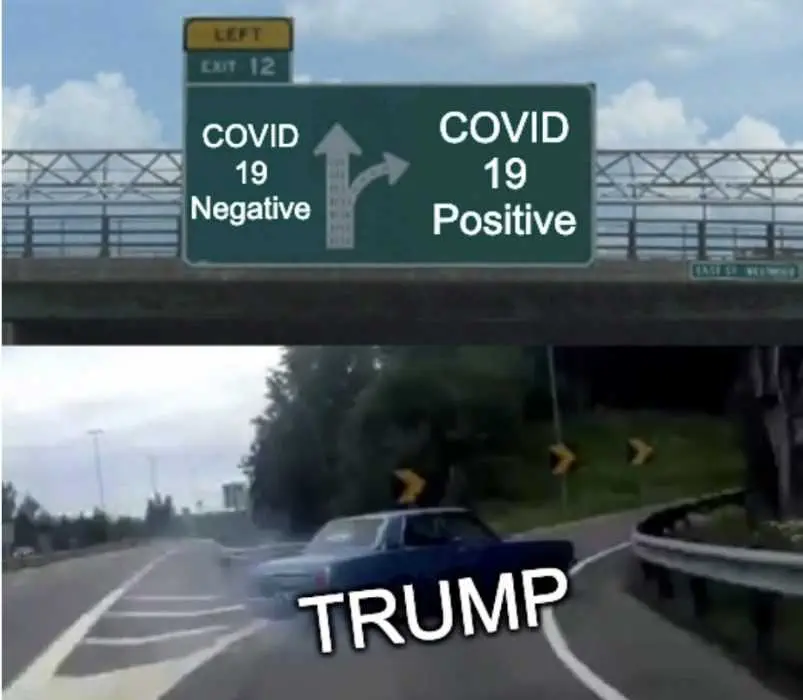 That happened almost as quick as Trump has covid memes hit the internet!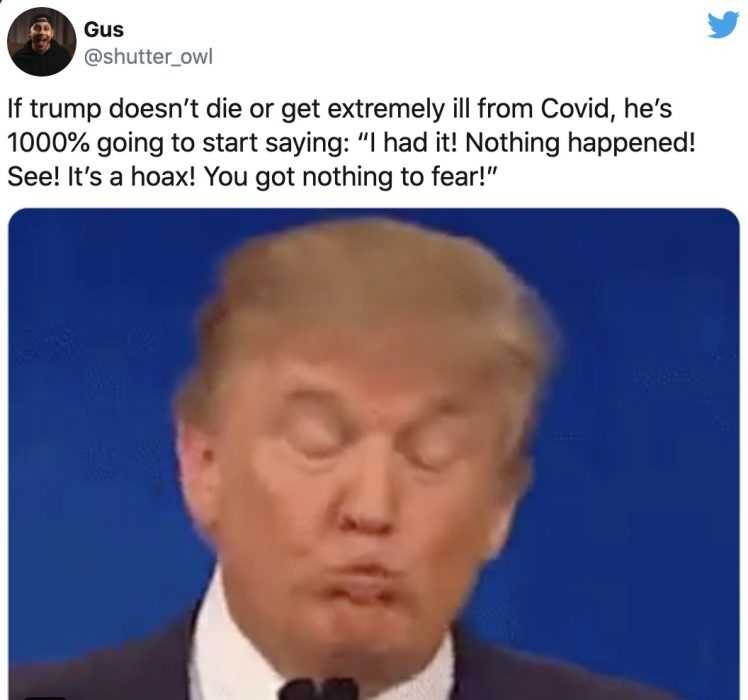 He'll repeatedly claim that he's tough on China because he beat the Chinese Virus!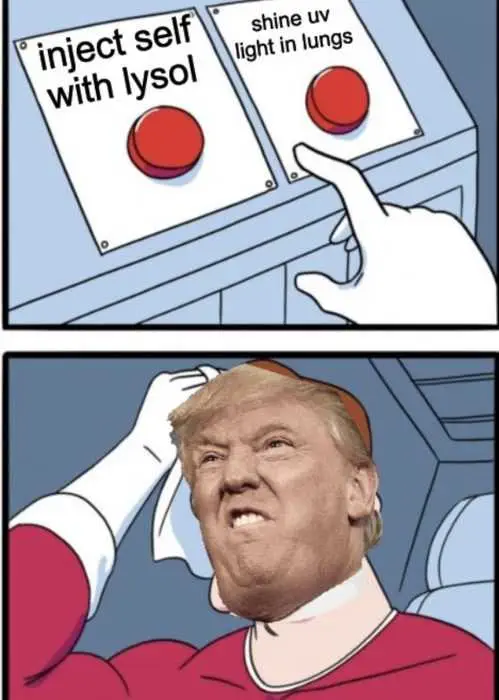 That is an executive decision that can't be taken lightly!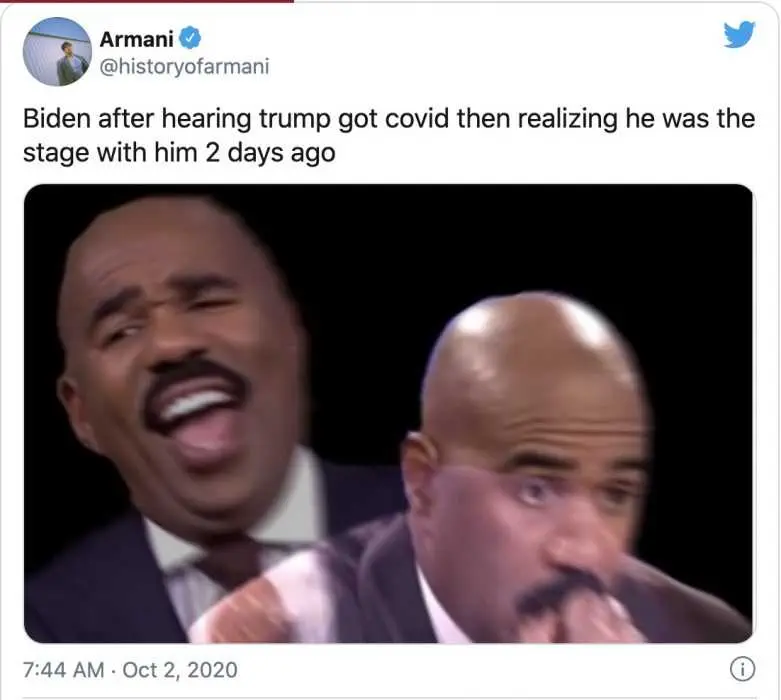 Haaaa! Doh!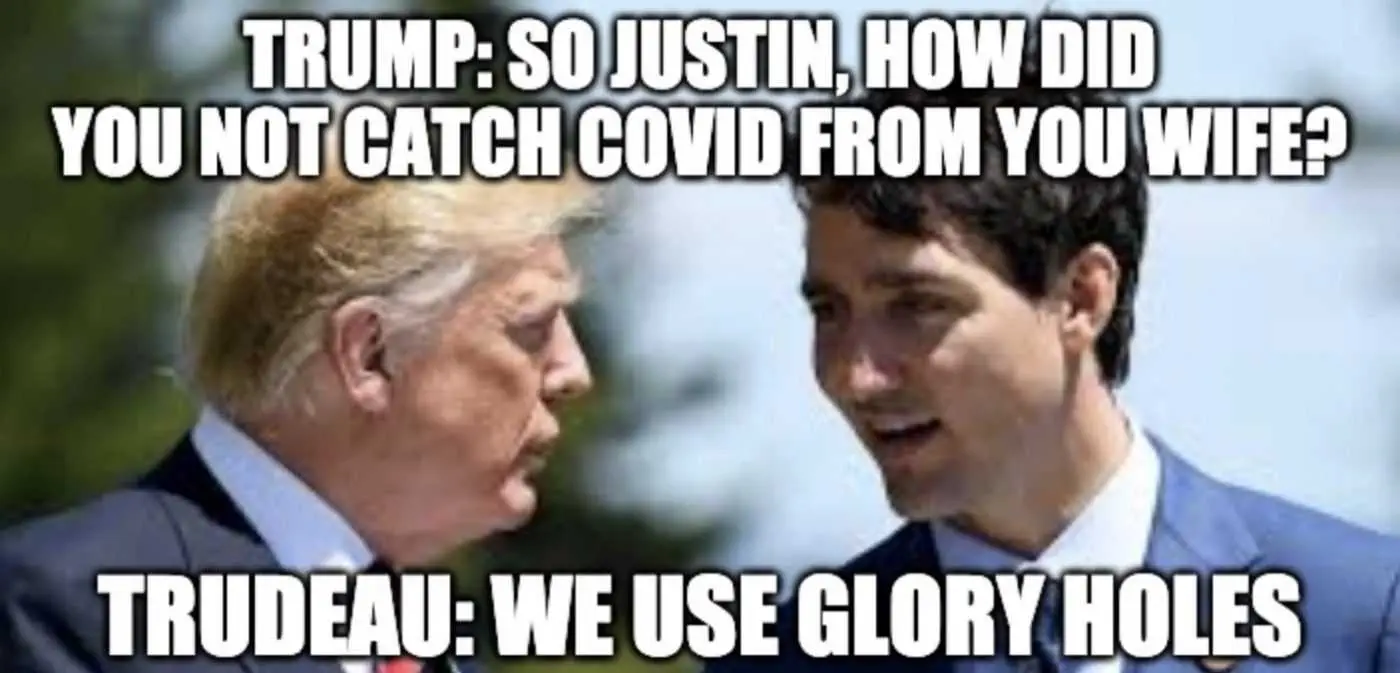 The Canadian CDC officially recommends Glory Holes for Safe Sex during Covid 19!
What was it they say about words coming back to bite you in the a**?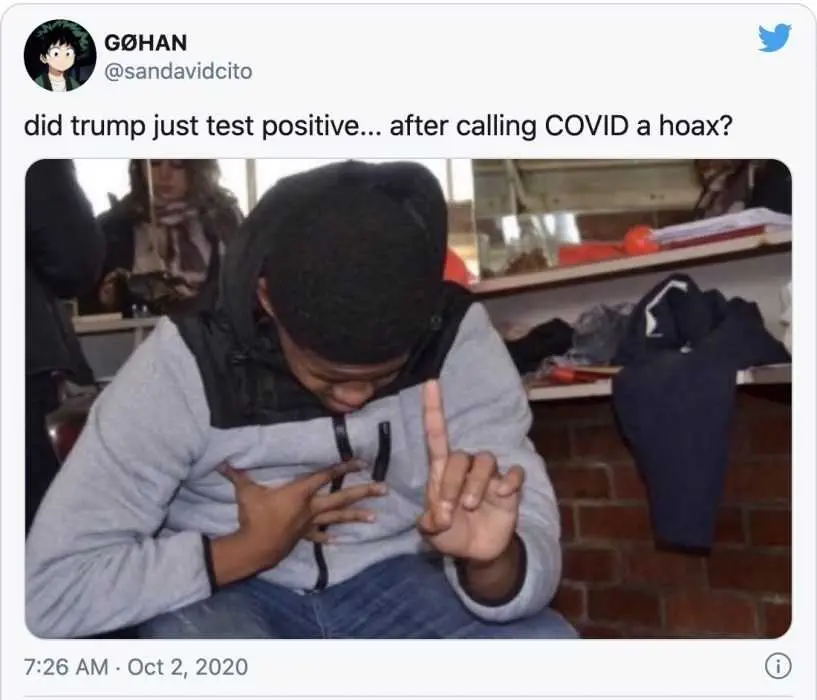 Now that's one of the best funny Trump has covid memes I've seen!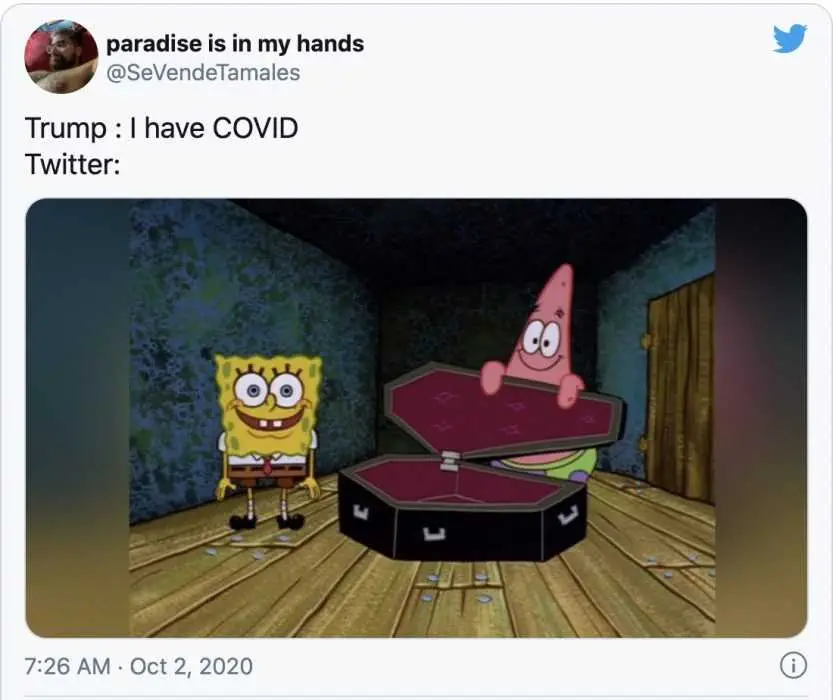 Just waiting…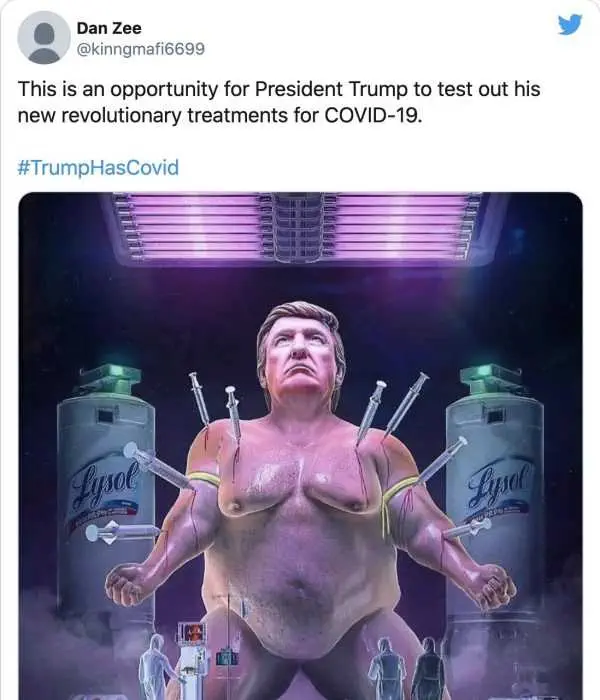 I'll be the first to take it!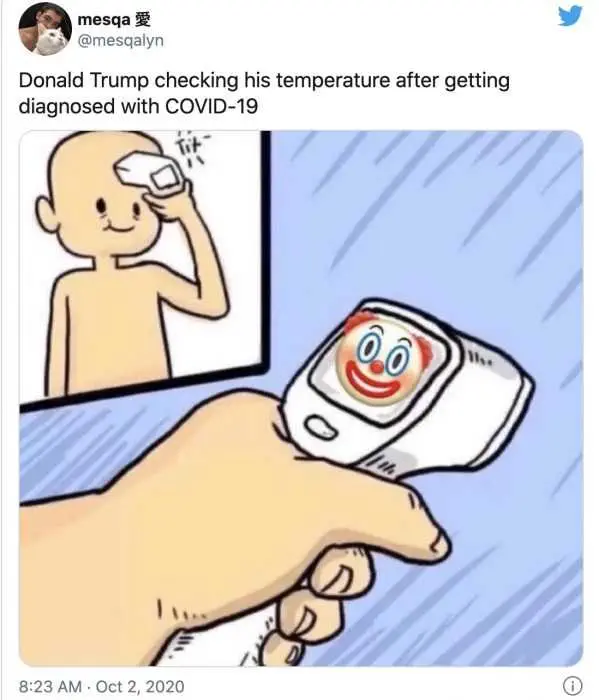 This reading is kinda funny…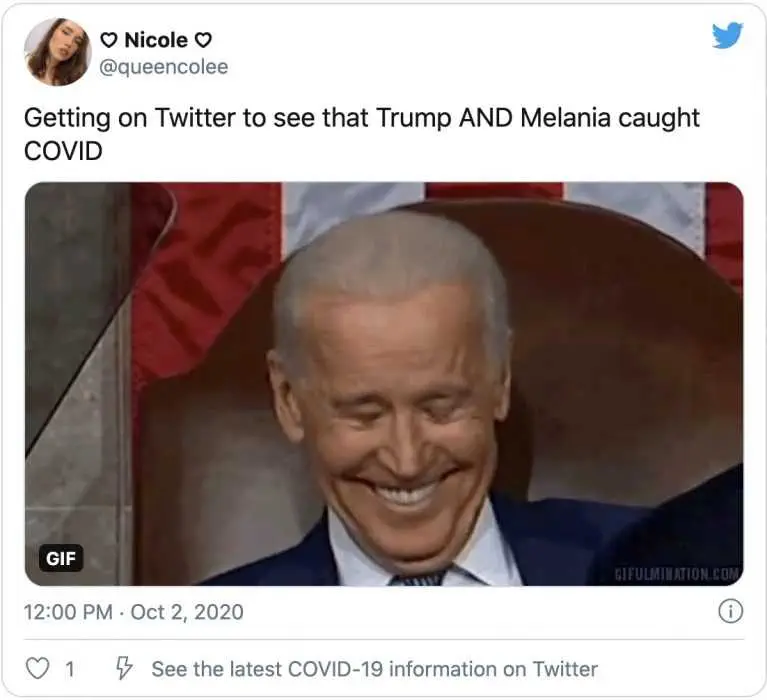 Laughing at people's misfortune is terrible really terrible!!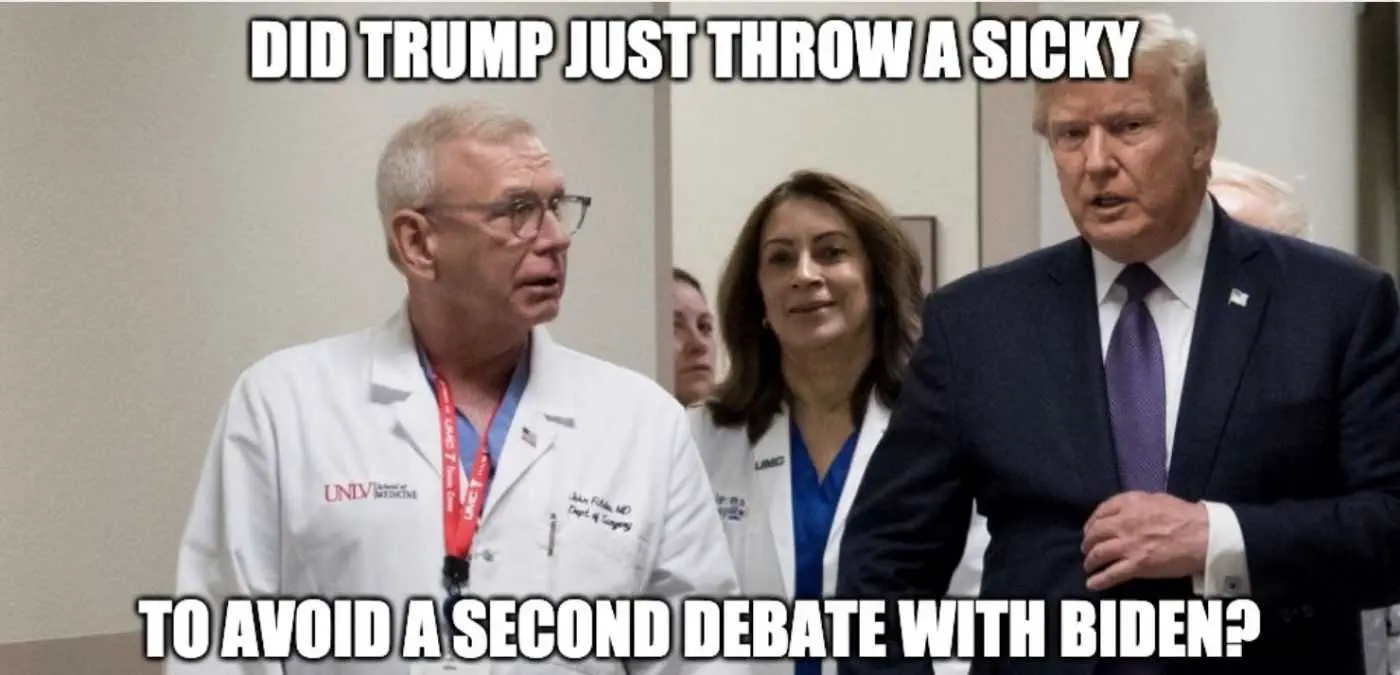 Could he be faking it till he makes it?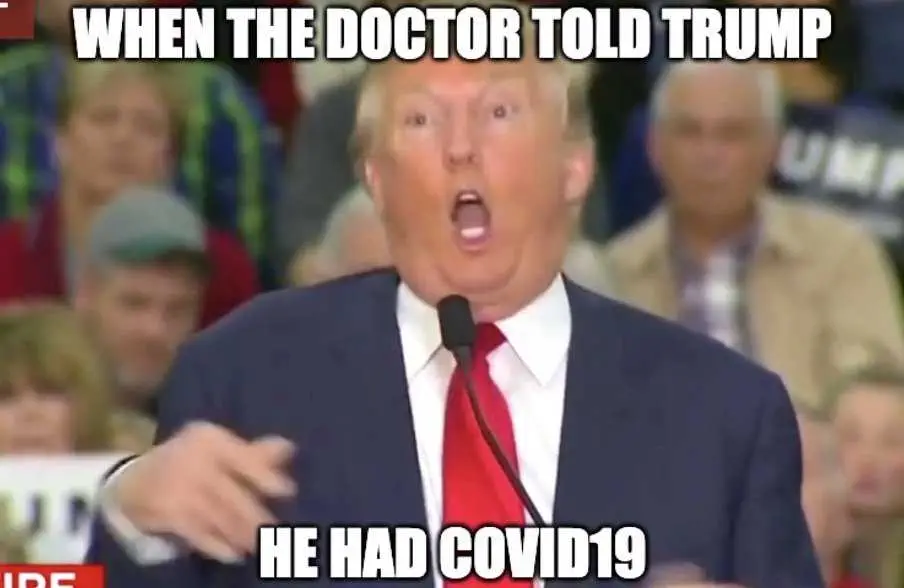 Shock and awe!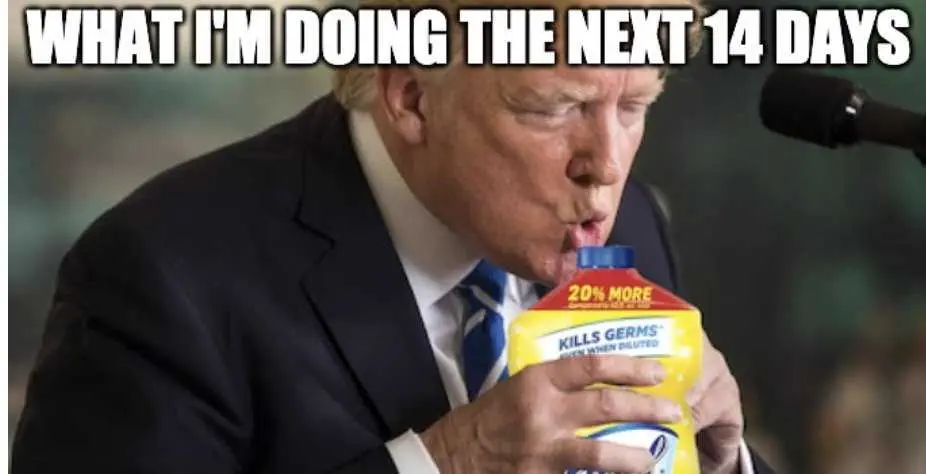 Since the president declared that he and Melania will be isolating and treating COVID, we all know what that means…
Wearing a mask is no joke!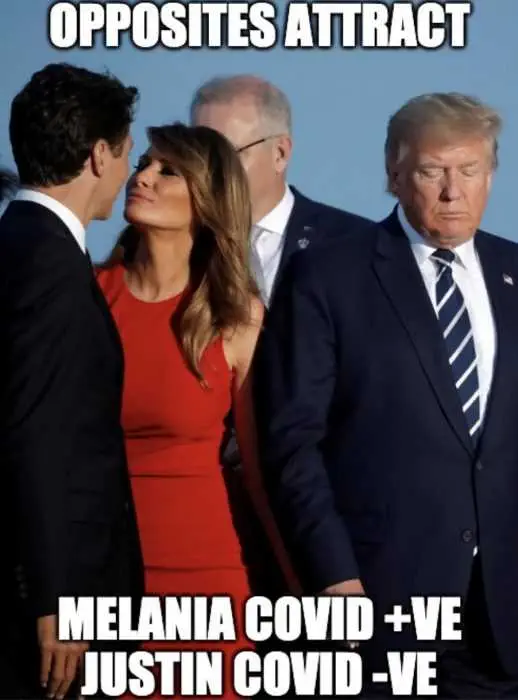 This could be a fatal attraction.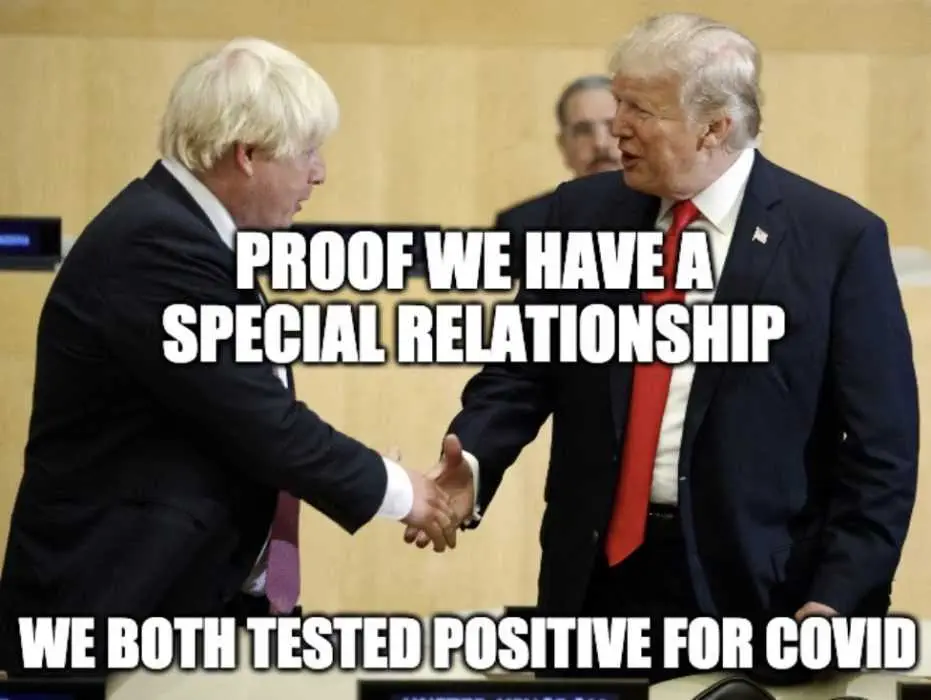 I guess they should have done a fist bump for the photo op?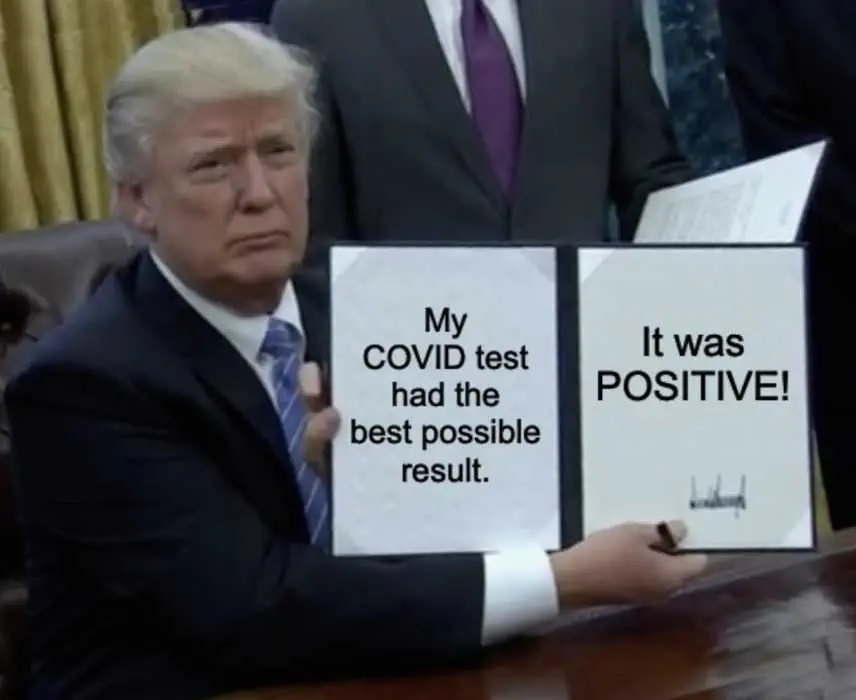 He did have the most positive result possible!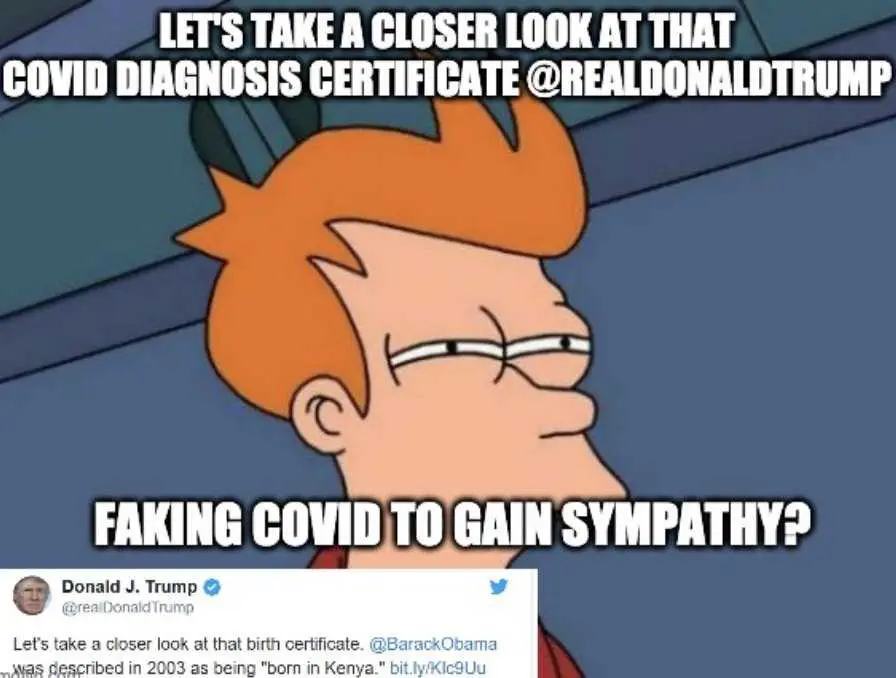 Did Trump lie about getting COVID just so he can miraculously recover from it and gain popularity?…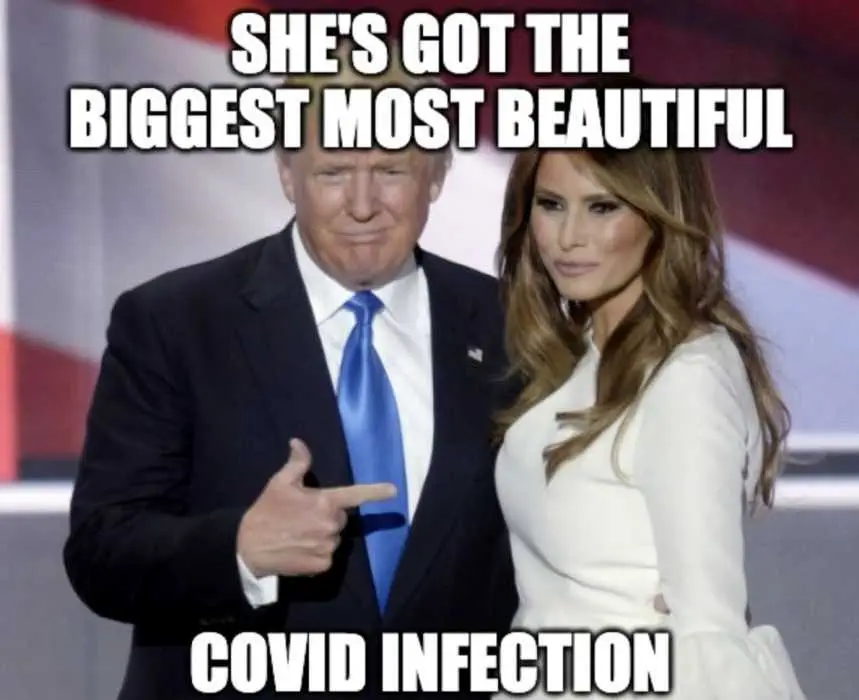 This is the biggest most beautiful collection of Trump covid positive memes… guaranteed!
TFB Latest Posts
---
---