34 MLM Memes To Look At Instead of the "Opportunity" in Your DMs
Multi-level marketing (MLM), a.k.a. pyramid marketing, a.k.a network marketing, and referral marketing, is a marketing strategy where contract workers work on a commission basis, to sell a company's products or services. These contract workers can earn additional commission by referring other contract workers and earn a percentage of their referee's commissions. Every now and then an MLM scheme goes viral, and spreads faster than contagions like the corona virus. And as you might expect, MLM memes poking fun of these schemes also go viral.
Many unscrupulous online predators have preyed on a victim's greed and laziness to promote their scams by spam email. These victim end up being swindled by these get-rich-quick pyramid schemes. To raise awareness of these underhanded tactics, please enjoy this collection of MLM memes and forward to all your friends instead of wasting time sifting through these "opportunities" in your DMs.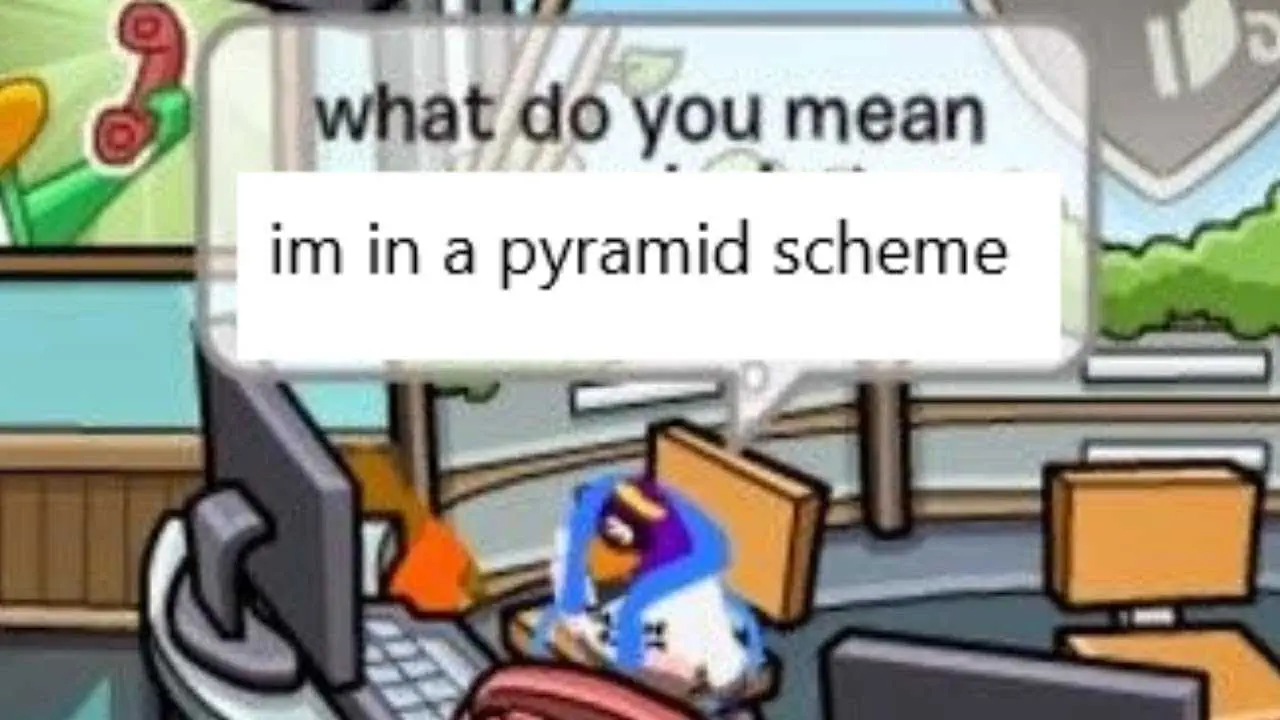 This isn't what Karen said it was going to be.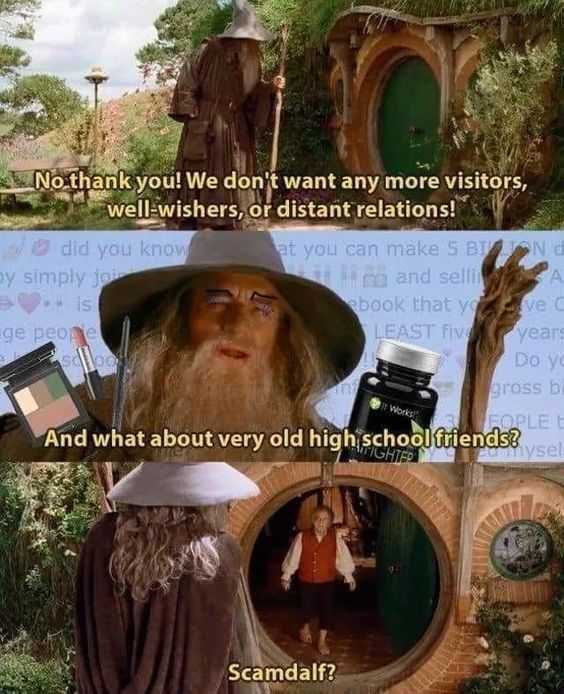 Run, Bilbo!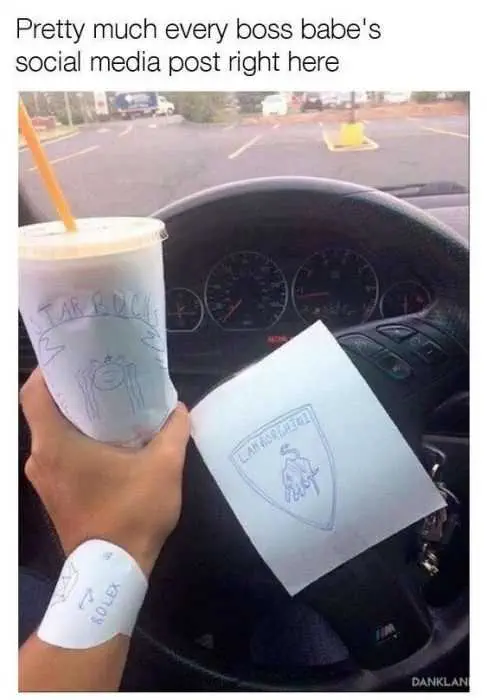 All from my little purple card!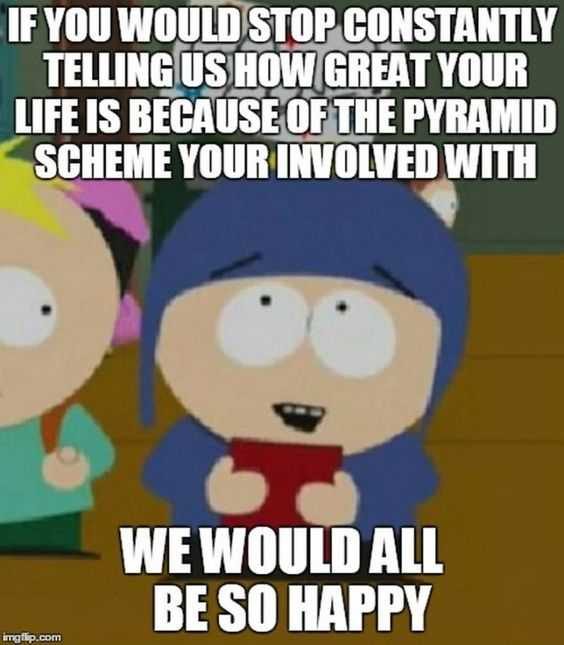 Just stop.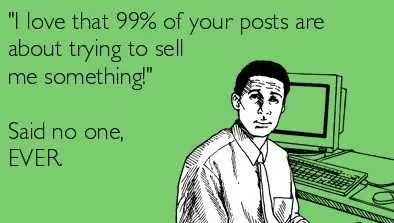 Stop it.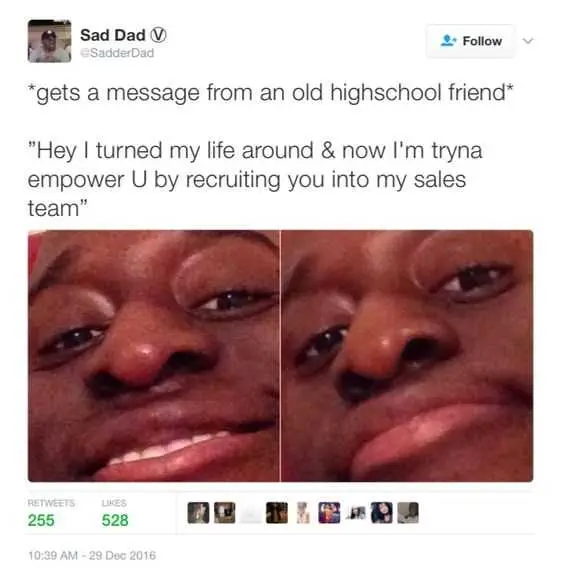 You had me in the first half.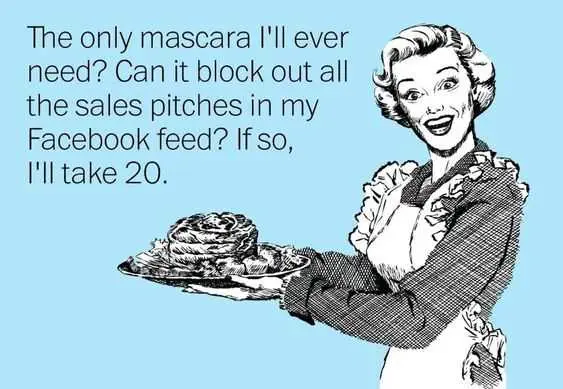 All of them.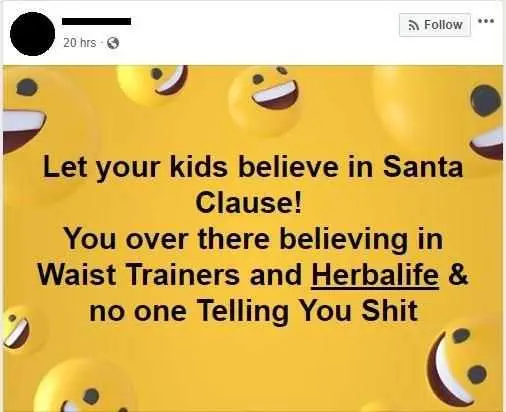 Right?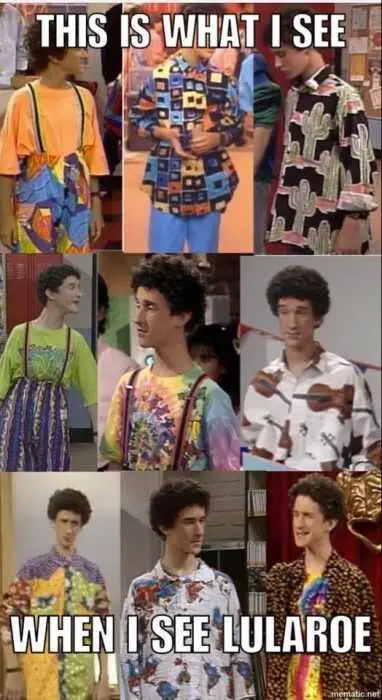 Screech approved.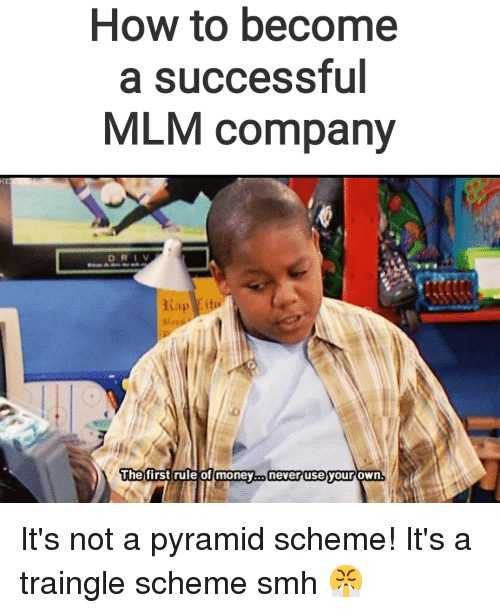 Mmmhm.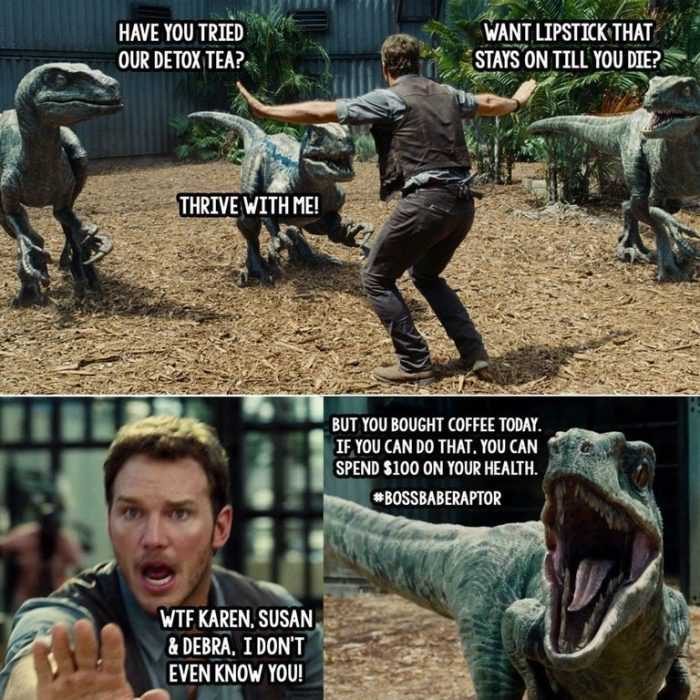 Attack of the velocihuns.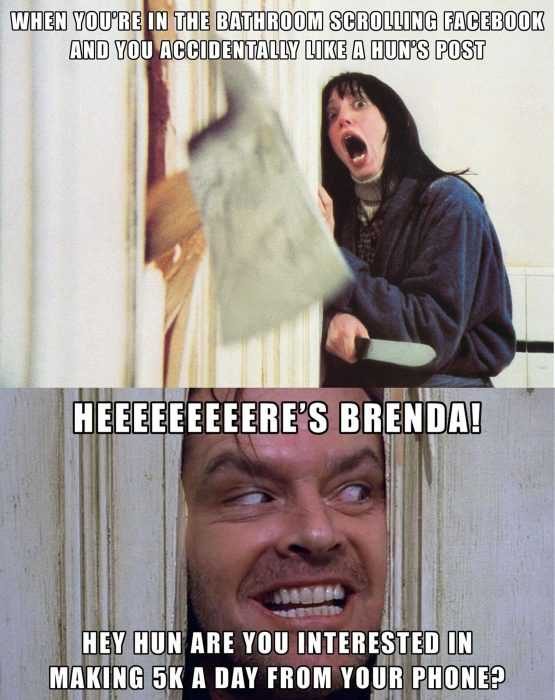 Be your own boss!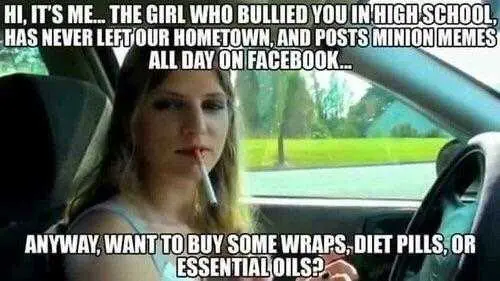 How about some cleansing juice?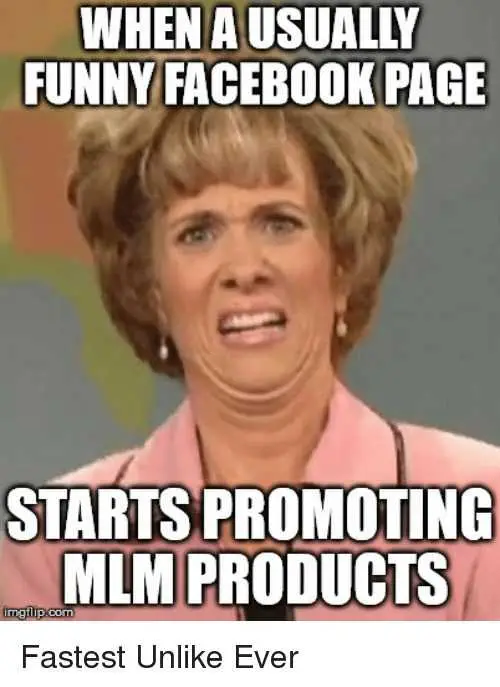 UNLIKE.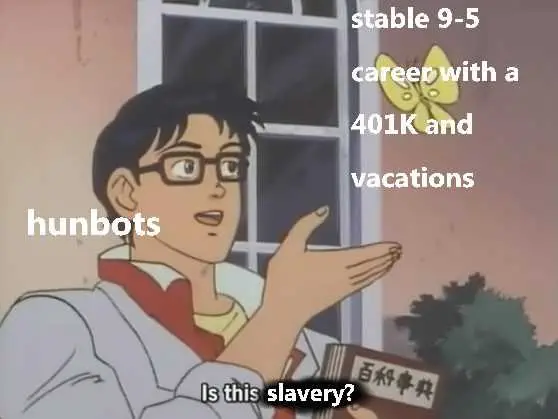 Your 9 to 5 is a scam!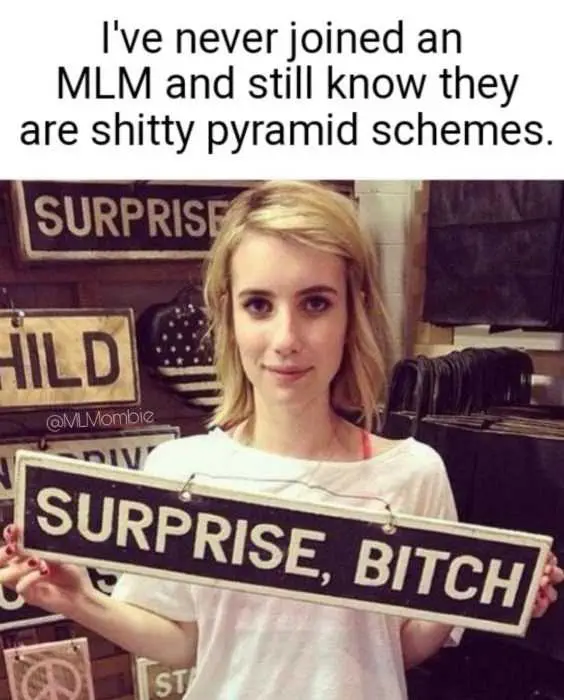 Surprise.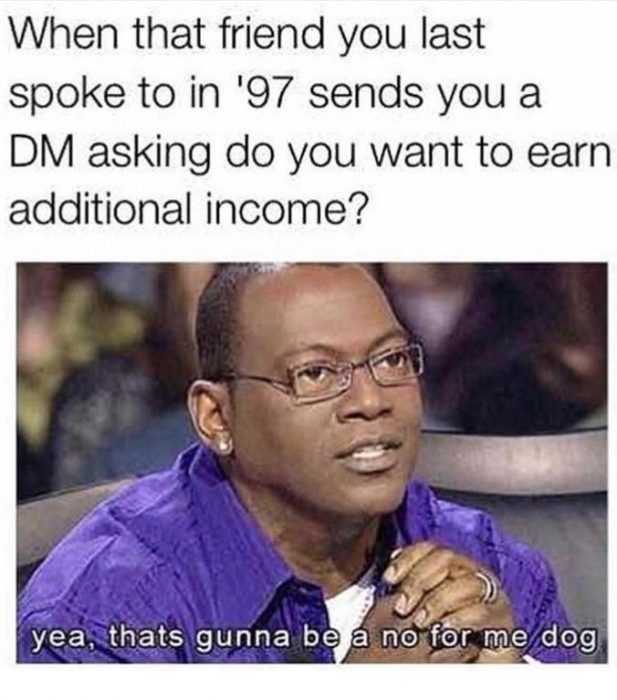 Nooope.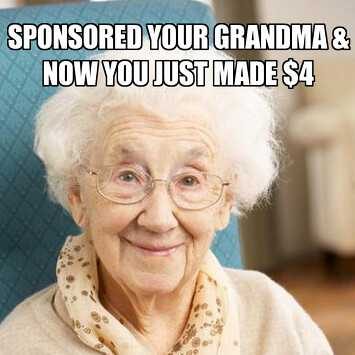 Win!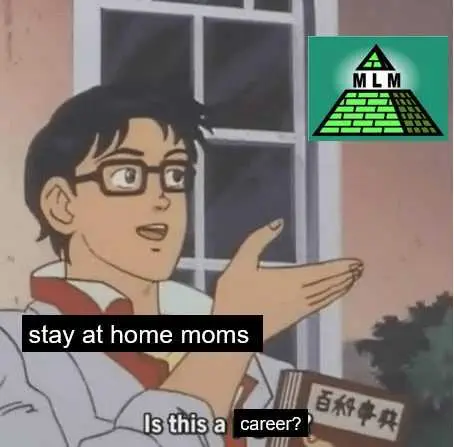 Is it?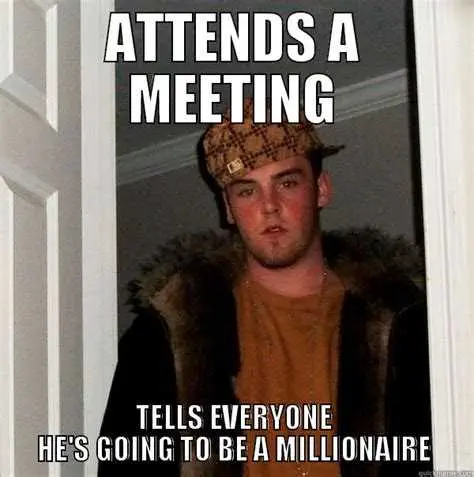 And he can make a millionaire.
OILS.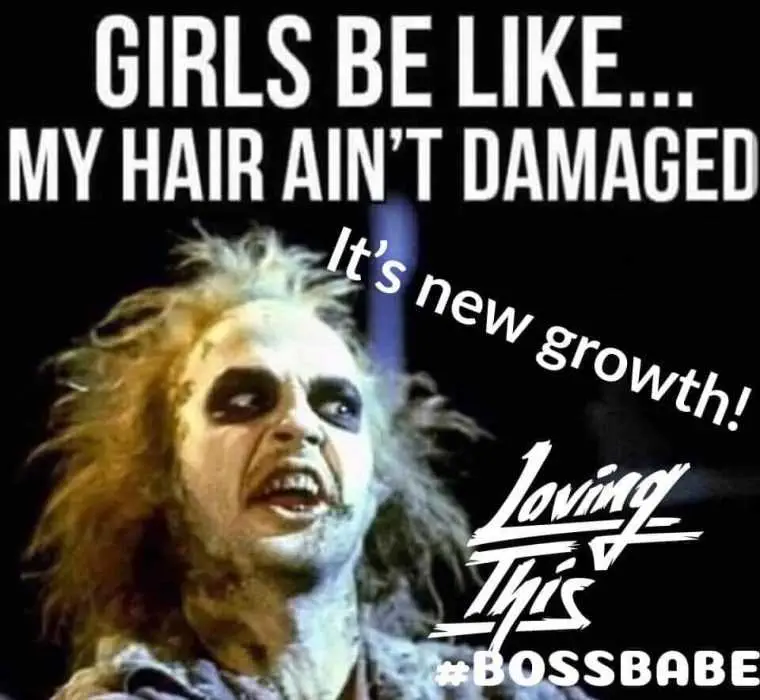 It's getting rid of all of the toxins!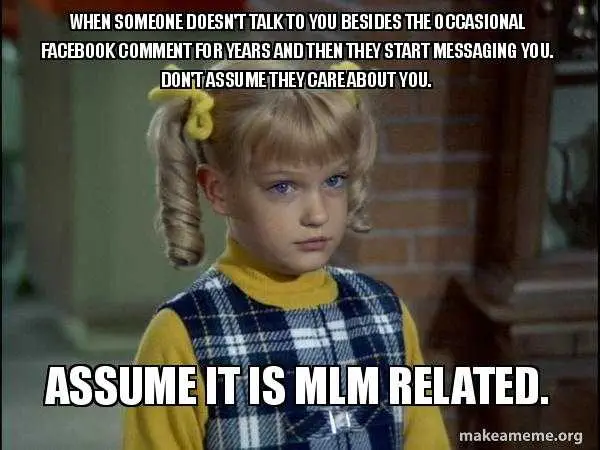 And run.
They're waiting…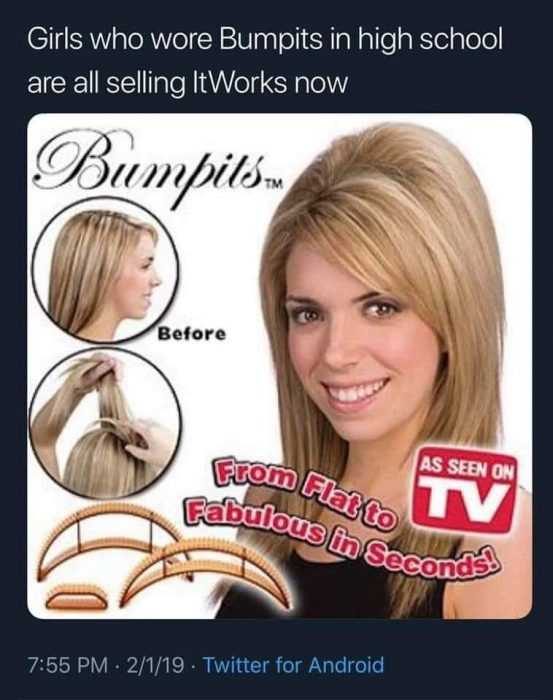 Hey hon!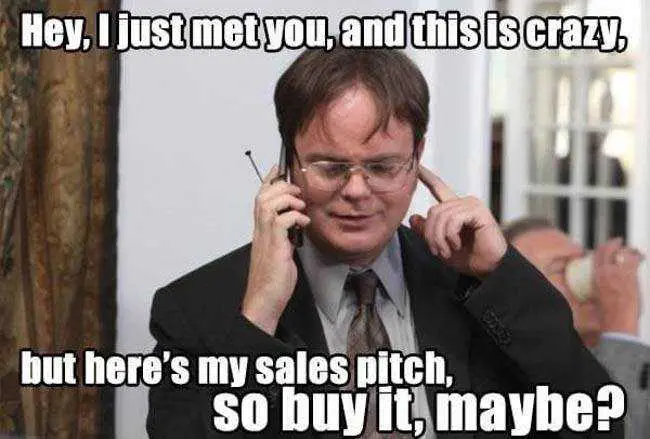 I've got a way for you to be your own boss!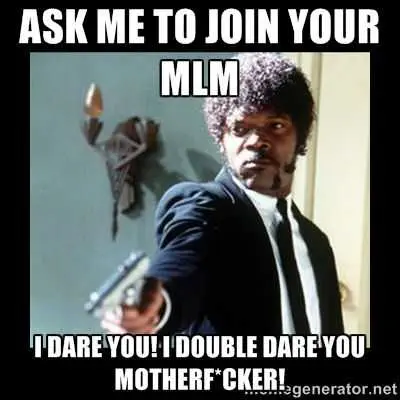 Do it!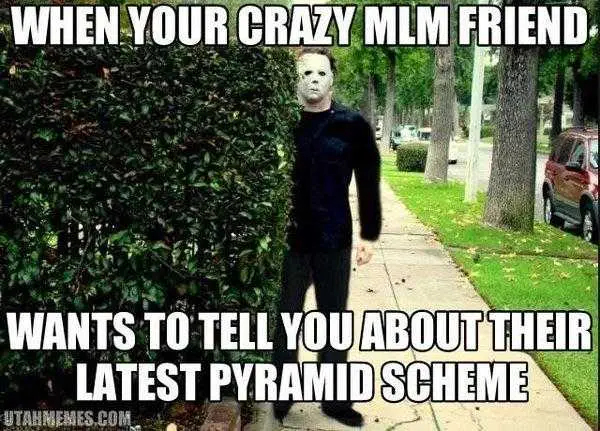 Hey, girl…you wanna fight the flu? Get my oils!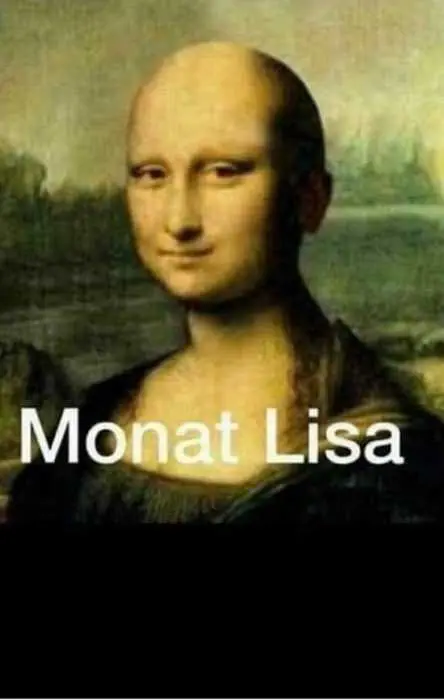 Her hair was just detoxing.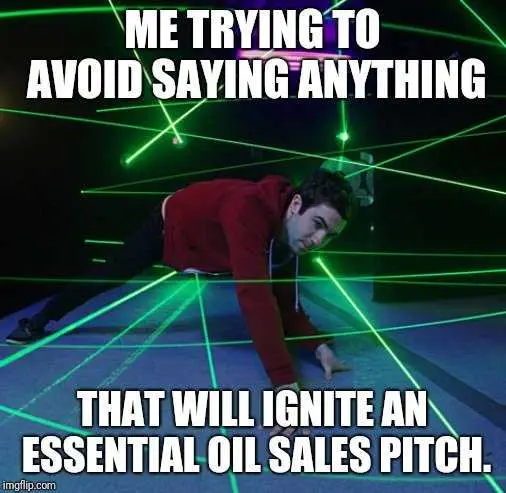 I feel good…don't need a side hustle…am good..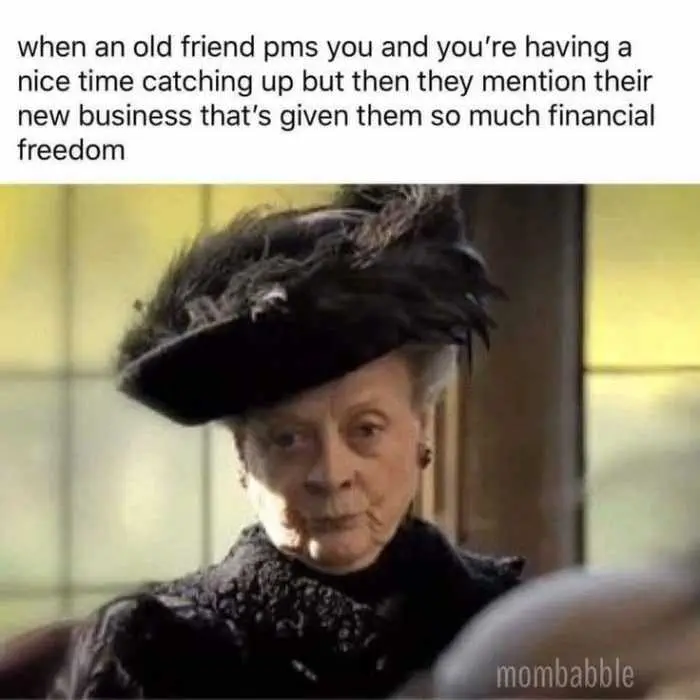 I'm having doubt.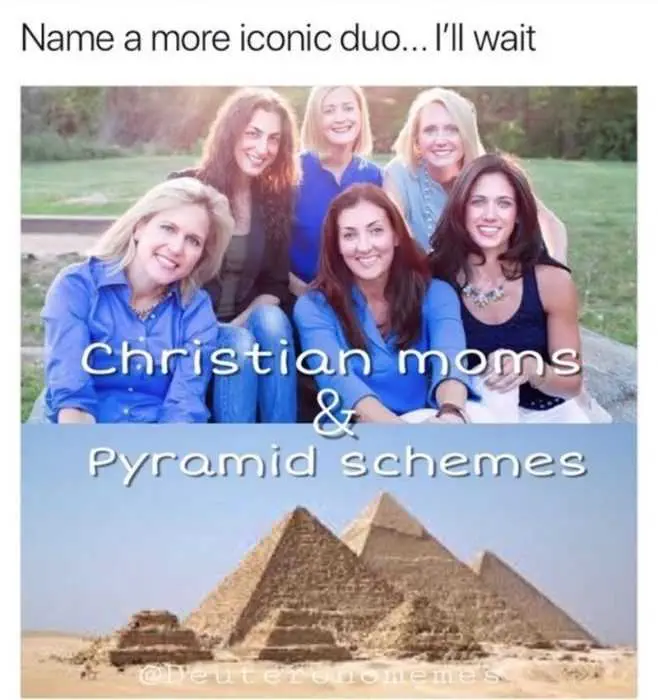 I can't.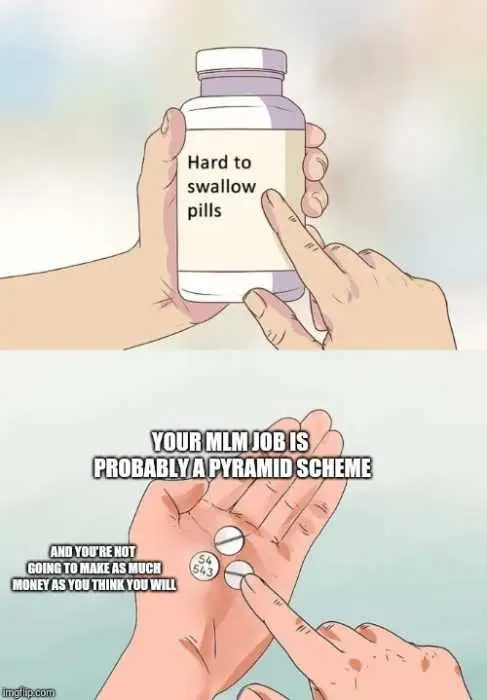 Oooh…very hard to swallow.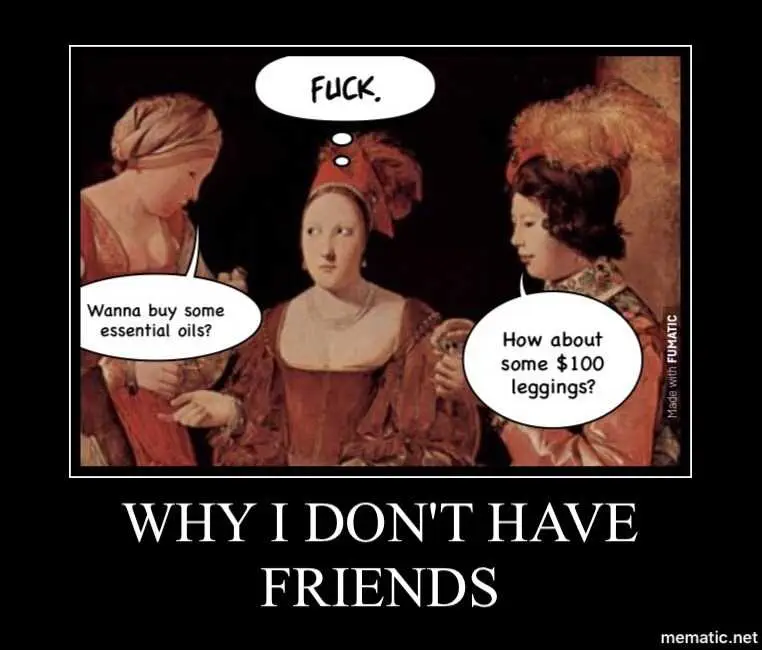 No, stay away.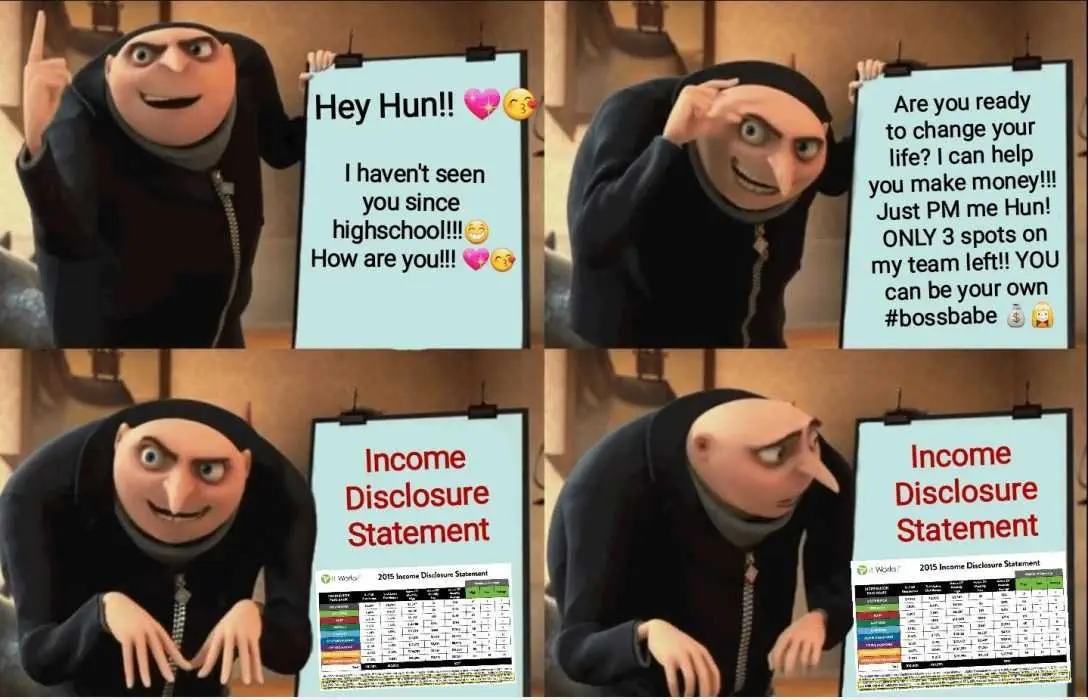 Oh…they make how much?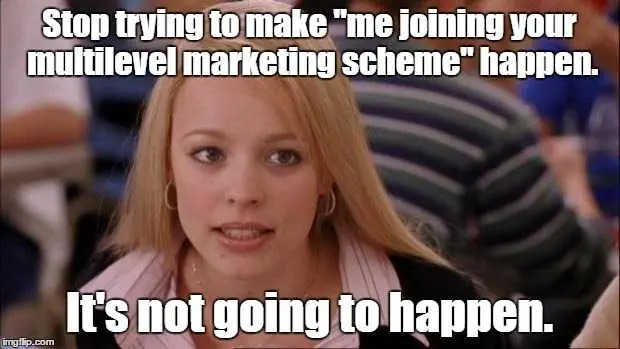 Not.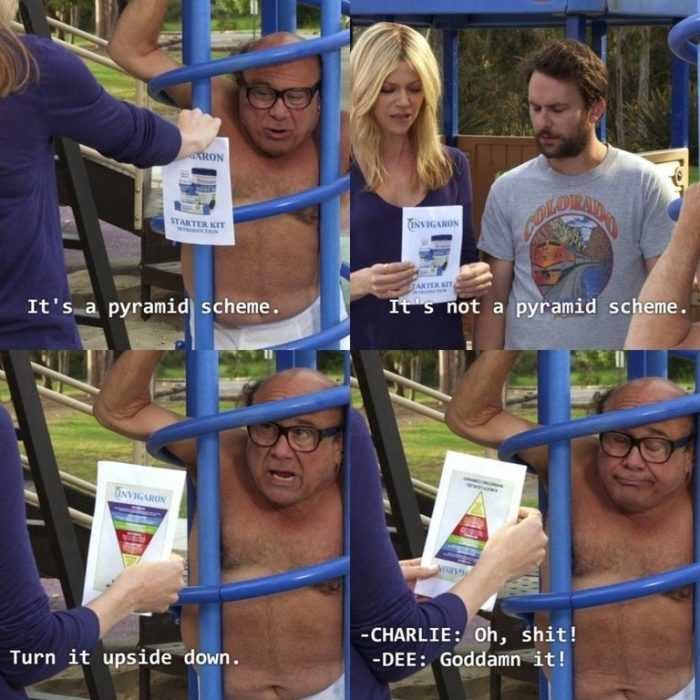 A pyramid!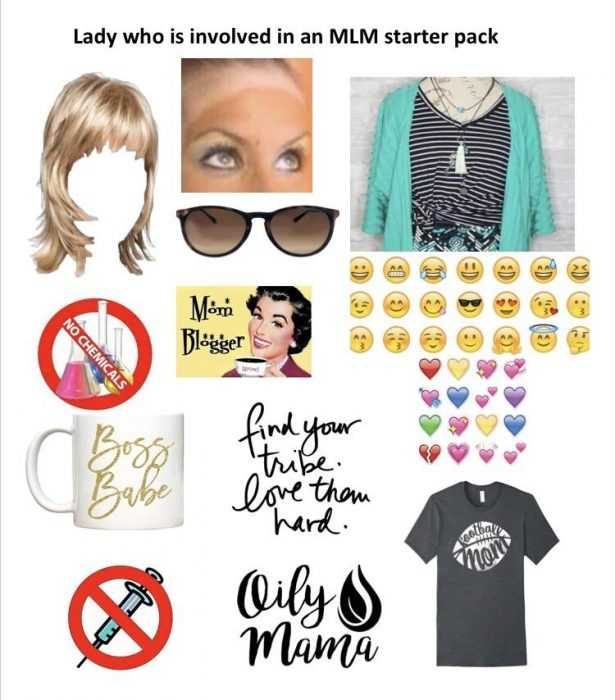 Oily mama!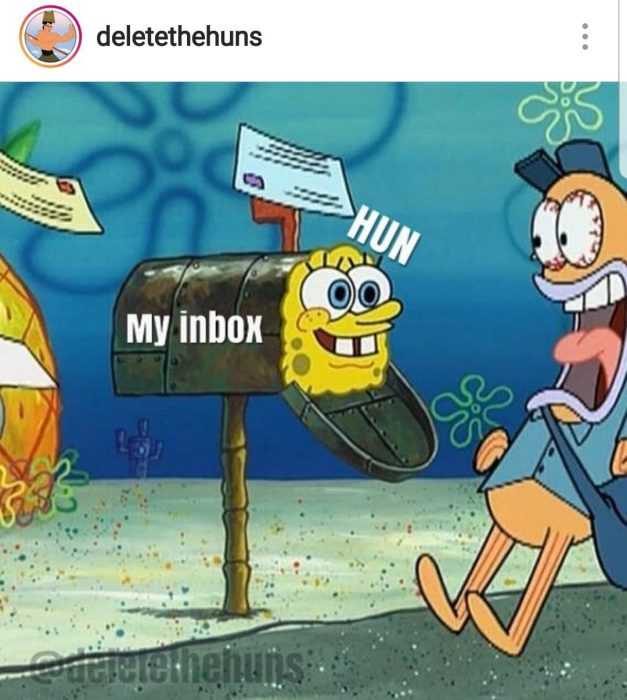 Hey girl! How about a new exciting business opportunity?
TFB Latest Posts
---
---