Meet The Biggest RC Airplane In The World – A Virgin Atlantic Boeing 747-400
Back in June Adi Pitz, in Oppingen, Germany introduced the world to The Biggest RC Airplane In The World – An RC Virgin Atlantic Boeing 747-400. This was the first flight of the biggest RC airplane in the world and Rainer Kamitz was at the controls. The Biggest RC Airplane In The World is powered by four Hammer Engines turbines, with a thrust of 14kg each and is controlled by Weatronic radio gear. This giant Virgin Atlantic Boeing 747-400 RC plane weighs 131 pounds, is 17.8 feet long and took Adi over 2,000 hours to build. If you're into RC flying
 heck out The World's First Commercially Available Hybrid Tank-Quadcopter – The B-Unstoppable.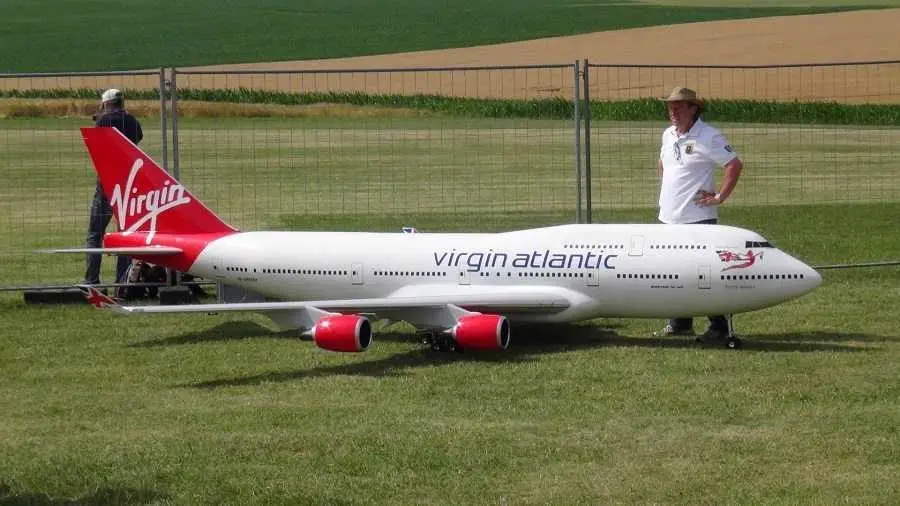 Model: RC Boeing 747-400 from Adi Pitz
Wingspan: 4,95m
Length: 5,43m
Weight: 68 Kg
Scale: 1:13
Turbine: 4x IQ Hammer 140
Pilot: Rainer Kamitz
Meeting: Airliner Meeting in Oppingen Germany July 2015
Drink beer in the shower? Then you probably need this koozie.  Want to play golf while you poop? Then have a look at this Potty Putter. And check out this sweet Leatherman Bracelet.
Be sure to follow Man Stuff on Google+
TFB Latest Posts
---
---