30 Minutes a Day Sh*t N Stroke Potty Putter to Improve Your Stroke While You Sh*t
If you're getting tired of always playing on your phone or reading the same magazines over and over when you go poop, today is your lucky day. Ladies and gentlemen meet the Sh*t N Stroke Potty Putter Bathroom Golf Kit. Now you can finally golf while you're pooping. Your life has just been changed.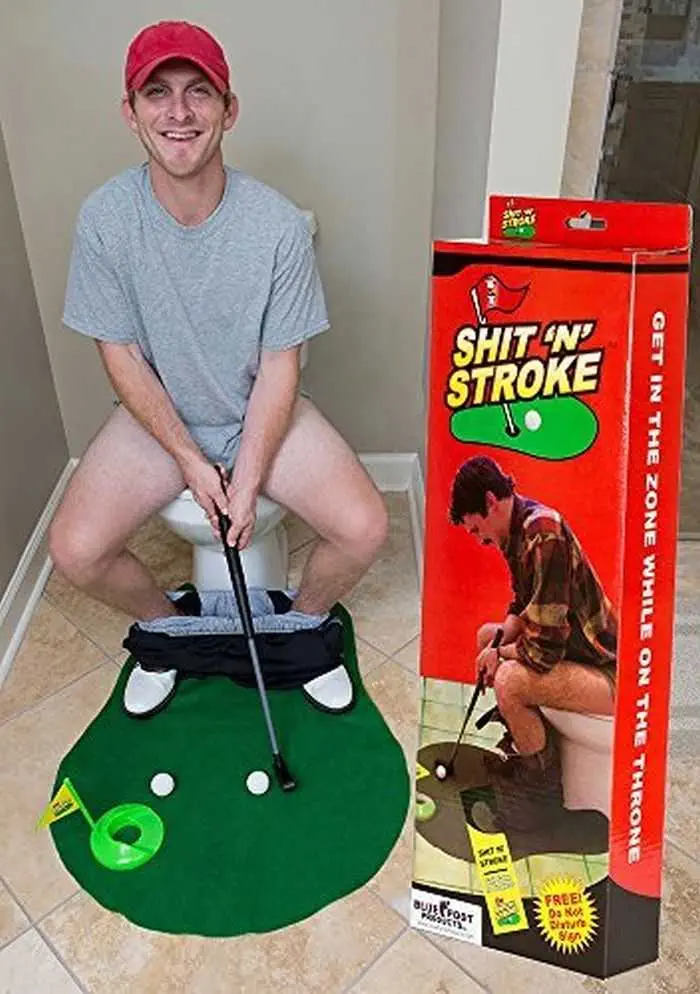 Goes Great with Mexican Food

You'll Find Chronic Constipation a Special Treat

Bonus Gift: Do Not Disturb Sign for Lengthy Practice Sessions

Drop a Deuce While Letting Loose

Knock Swings Off Your Golf Game While You're Dropping the Kids Off at the Pool

It takes a special kind of golfer to want to yell "fore" when taking a number two. Luckily, you can with the Sh*t 'N' Stroke.

When you're sitting on the porcelain throne, thinking about philosophy, science, and the colonic impact of Mexican food, you can take a break and play a quick game of putt-putt. The Sh*t 'N' Stroke comes with its own putter, green and hole, all in one. You may not be able to hit the toilet when taking a wee, but you can get a hole in one when you making a number two. Playing this potty putt putt is one of the few times you can play golf with your pants around your ankles and not get arrested.

The Sh*t 'N' Stroke is a one-of-a-kind device made for the toilet golf pro. You may slice on the course, but you're not loafing about in the bathroom. So what if you never score a green jacket at The Masters? There's plenty of TP to create a two-ply crown when you make the putt. It brings a whole new meaning to being a sh*tty golfer, and your game will never be the same again.

Includes: Putter, putting green, plastic hole, flag, two balls and your very own Do Not Disturb sign

Frequently Asked Questions about the Sh*t 'N' Stroke

Do I get a Mulligan for farting during a putt?

Sorry, strong winds are a hazard with any golf game, so floating an air biscuit doesn't earn you a Mulligan. Pro Tip: Place toilet paper around the seat before you start. Sweaty seat slippage can cause a wicked slice…

My wife regrets getting me this. How do I smooth things over?

Don't be fooled by your wife's demeanor, she's just as into it as you are. She may not openly admit it in mixed company, but she's probably been Sh*t 'N' Stroking for years and just never told you. Sit her down and tell her how important your poo putting is, and I'm sure she'll understand.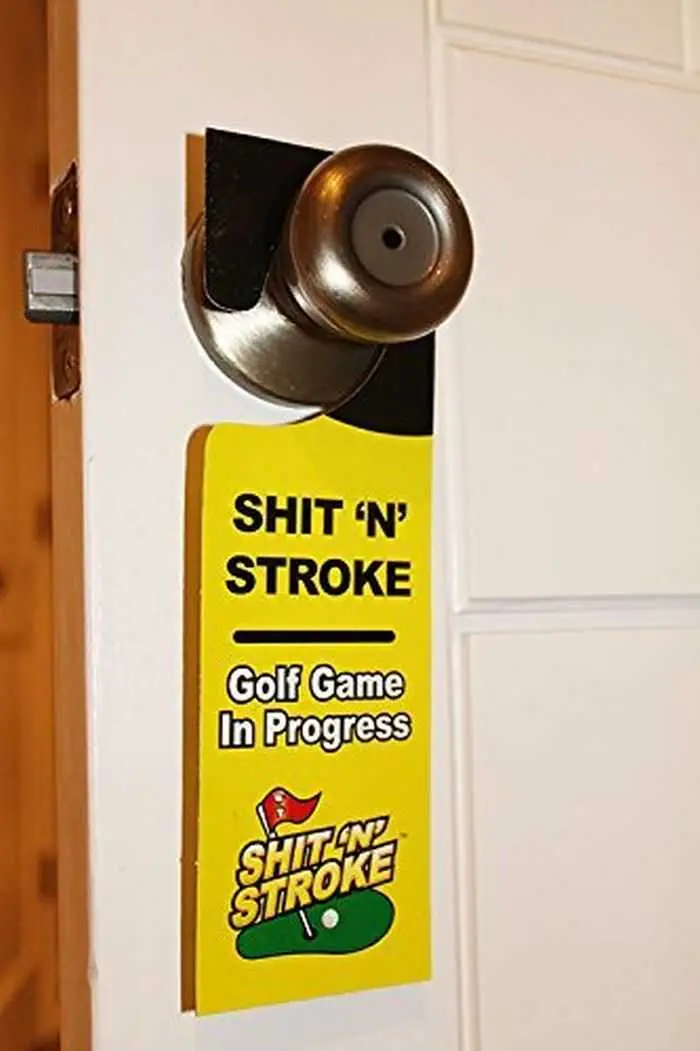 Get This HERE.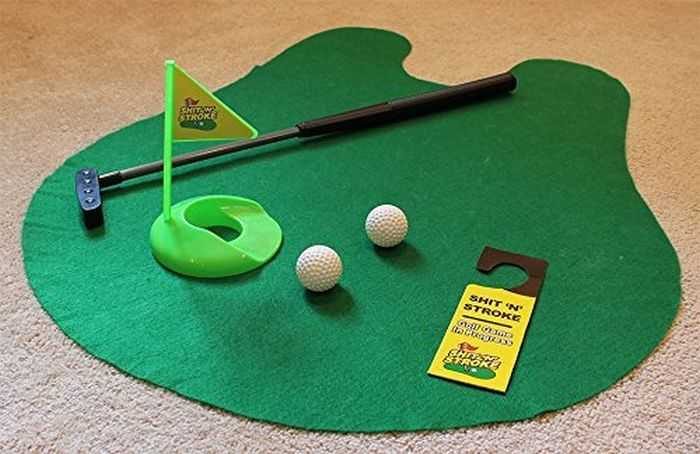 You more of a fisherman than a golfer? Well no worries, meet the Hook Line And Stinker Toilet Fishing Game.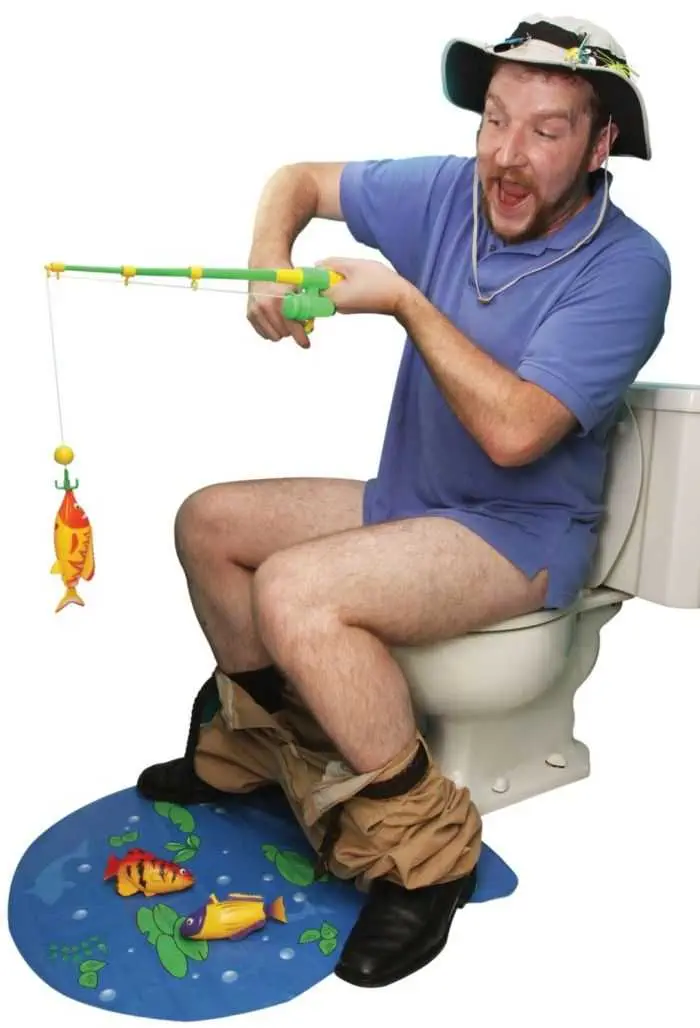 Put down the magazines and pick up the fishing pole with this hilarious fishing game! Hook Line and Stinker is the game that lets you fish while you're sitting on the potty. Try to catch and reel in your fish – but be careful – any sudden movements (bowel or otherwise) and you may lose him! Each game includes a fishing pole, a vinyl lake, three colored fish, and a Gone Fishin/Do Not Disturb sign for the door. A great gift item for an avid fisherman!;From the Manufacturer; Put down the magazines and pick up the fishing pole with this hilarious fishing game. Hook Line and Stinker is the game that lets you fish while you're sitting on the potty. Try to catch and reel in your fish – but be careful – any sudden movements (bowel or otherwise) and you may lose him. Each game includes a fishing pole, a vinyl lake, three colored fish, and a Gone Fishin'/Do Not Disturb sign for the door. A great gift item for an avid fisherman. Via – Amazon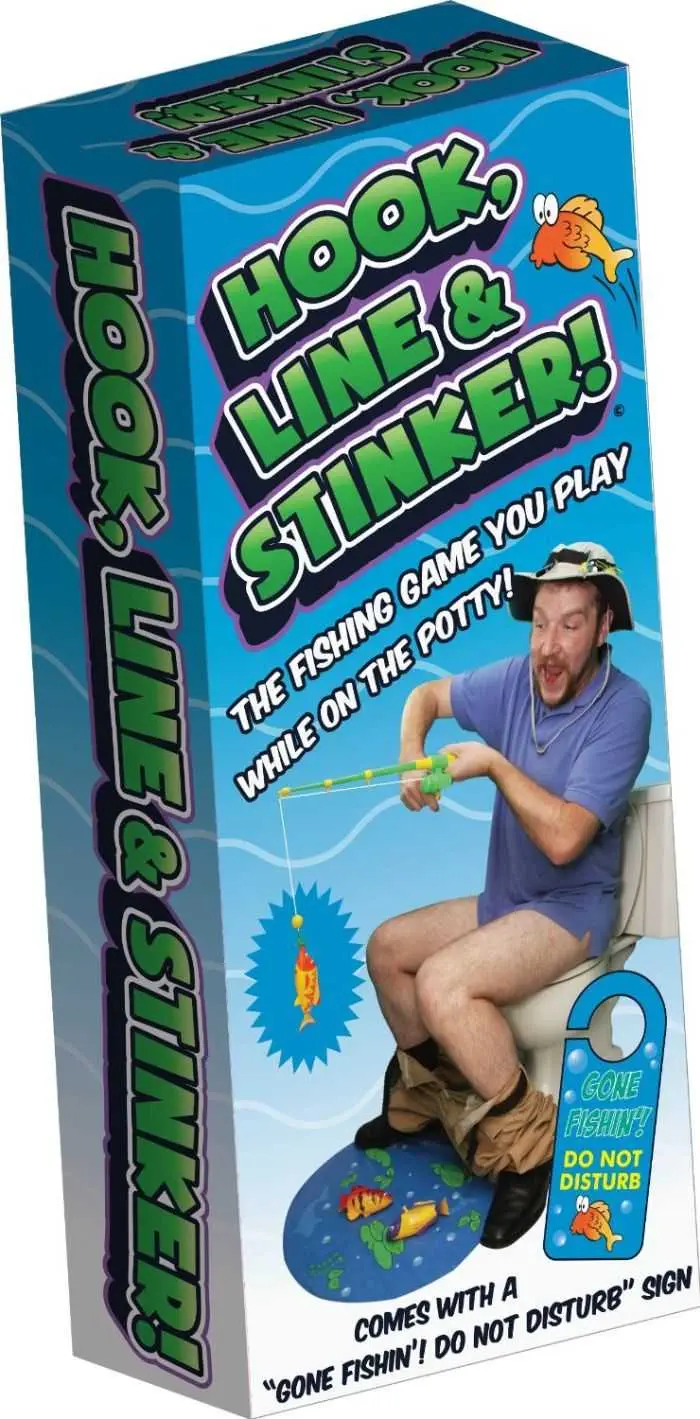 TFB Latest Posts
---
---