The B-Unstoppable – Drive Or Fly, Either Way…
There is a new Indiegogo Campaign to get the B-Unstoppable Hybrid Tank-Quadcopter off the ground and out the door. This little badass Tank-Quadcopter is made by the same guys who made the Expendables 3 Drone (see video below).
B-Unstoppable Tank – Copter FPV Drone

–

 

Video

"On flat surfaces B-Unstoppable achieves outstanding performance in driving across difficult terrain. It can turn on the spot, which is extremely useful in  limited space, or it can provide 360 view for on-board camera.  When the obstacles become too big, it can simply take-off and fly over them. Model weighs only 84 g, therefore it can operate nearly everywhere, without worry of falling down and causing damages. Despite small size and low cost, B-unstoppable has good endurance: 9 min of flying, 10-18 driving, combined endurance 12-15 min. It has powerful coreless DC motors, 900 mAh Li-po battery. It comes with 2.4 GHz radio transmitter. Front and back lights, that allows for night flying as well as indicating a low battery level."
B-Unstoppable (first in world Quadcopter-Tank), UAGV Drone, Having Fun In Playground 

–

 

Video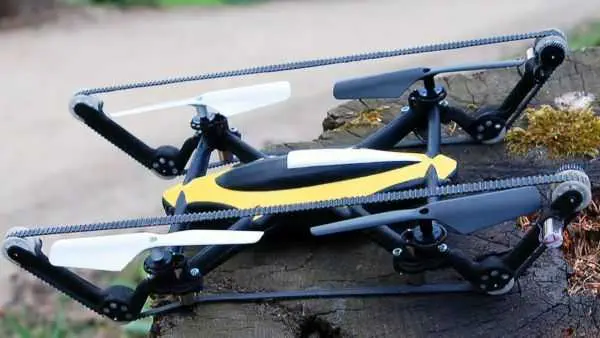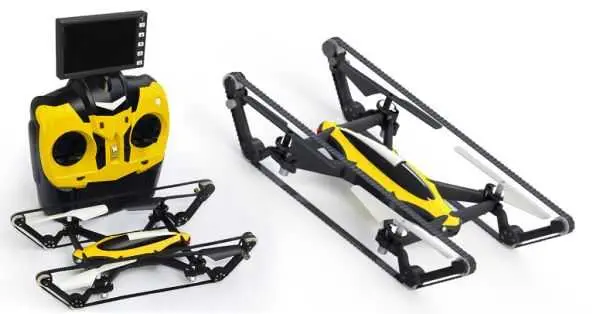 Drink beer in the shower? Then you probably need this koozie.  Want to play golf while you poop? Then have a look at this Potty Putter. And check out this sweet Leatherman Bracelet.
Be sure to follow Man Stuff on Google+
TFB Latest Posts
---
---