Shotbox Photography Light Box
Prices pulled from the Amazon Product Advertising API on:
Product prices and availability are accurate as of the date/time indicated and are subject to change. Any price and availability information displayed on [relevant Amazon Site(s), as applicable] at the time of purchase will apply to the purchase of this product.
Great pictures help you sell items, tell stories, and document important things. If you've ever sold on Ebay, blogged about a hobby or even tried to take photos of something you sell, you know how hard it can be to get a perfectly-lit photo. Here comes the Shotbox Photography Light Box to the rescue.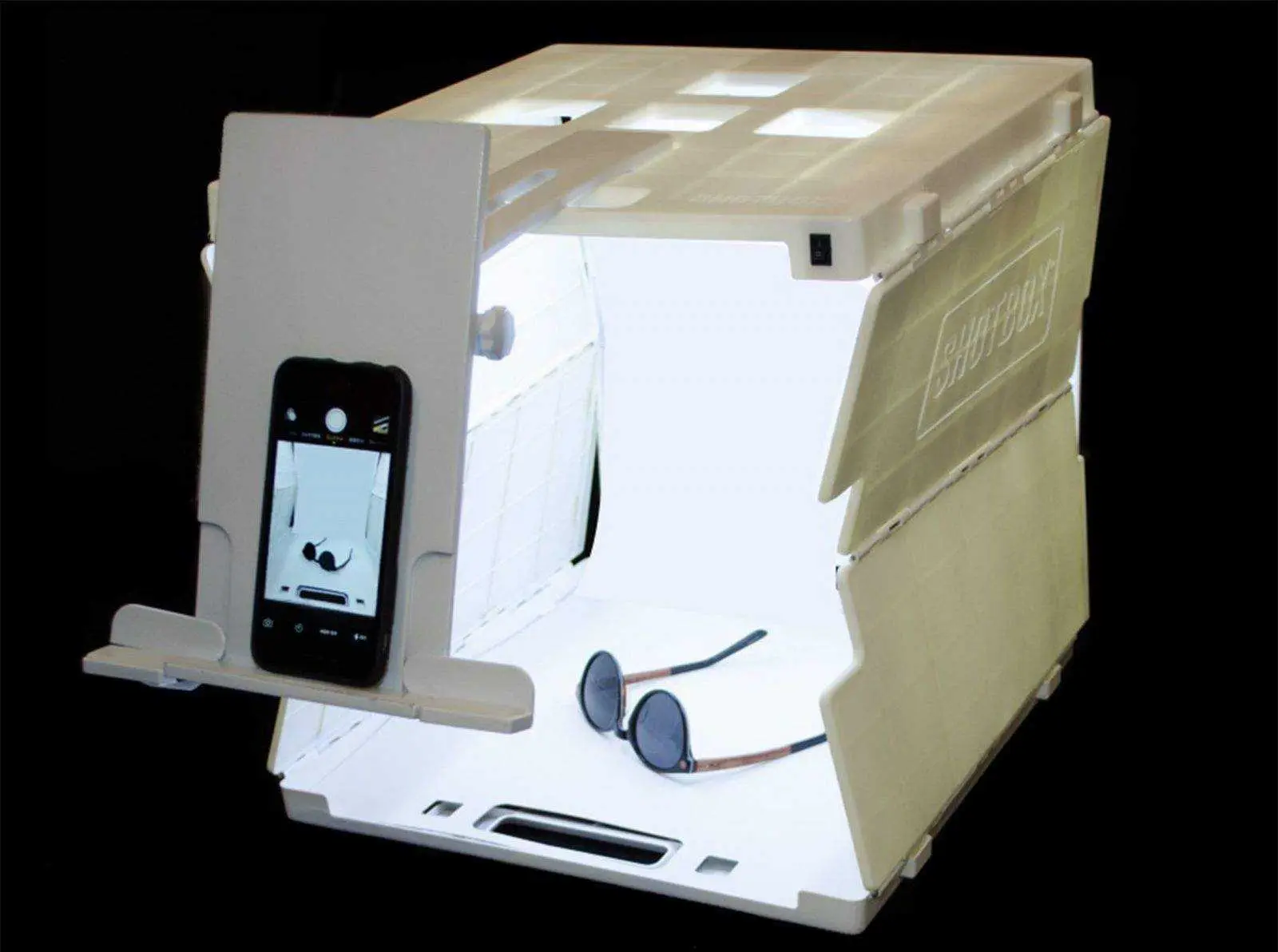 Meet The Shotbox Light Box
It used to be that you could get "good" photos with a sheet or a white board under or behind a product, but even then, you have to play with the light just right. The Shotbox eliminates that and is a complete photo light studio. Featuring 24 inches of bright white LEDs, the Shotbox makes sure every angle is well-lit then contained in a cube, or photography box.
Onboard is a dimmer knob with a toggle switch to control your lighting for glare control — right, left and center settings are available. The whole Shotbox "box" is collapsible and made of hard-shell so it's durable as well.
Smartphone-Friendly Design
We all use our smartphones to take pictures now, so the Shotbox has been designed specifically for that purpose. You pop open the box, set it up, and then take your shots. The box is designed for you to get the best angle with your smartphone camera as well, so you don't have to do a lot of guesswork. However, you can use a DSLR camera to shoot with as well, shooting through the top or with a mini-tripod from the front.
The interior of the box measures 14 1/4″ wide, 15″ deep, and 15″ tall, and the Shotbox was designed to be used for all kinds of object photography, from documents to handbags to jewelry. If you browse through the Shotbox website, you can see a gallery of each type of image shot in the Shotbox.
You have the choice of a standard Shotbox base unit, a bundle package, and additional accessories to outfit yourself with everything you need for great images.
First up is the Shotbox base unit which retails for $109 on the Shotbox website.
Next is the Shotbox Deluxe Bundle which includes the base unit, backdrops and a tote; it's billed as a "micro studio," on sale for $189 at Amazon and Shotbox's website.
You can also buy a set of panels with different looks and textures to add variety to your pictures — this package is $89 and includes 12 hematite magnets to hold things down. $30 will get you a backdrop kit in green, white, blue and black, good for shooting things like jewelry, product photos and more.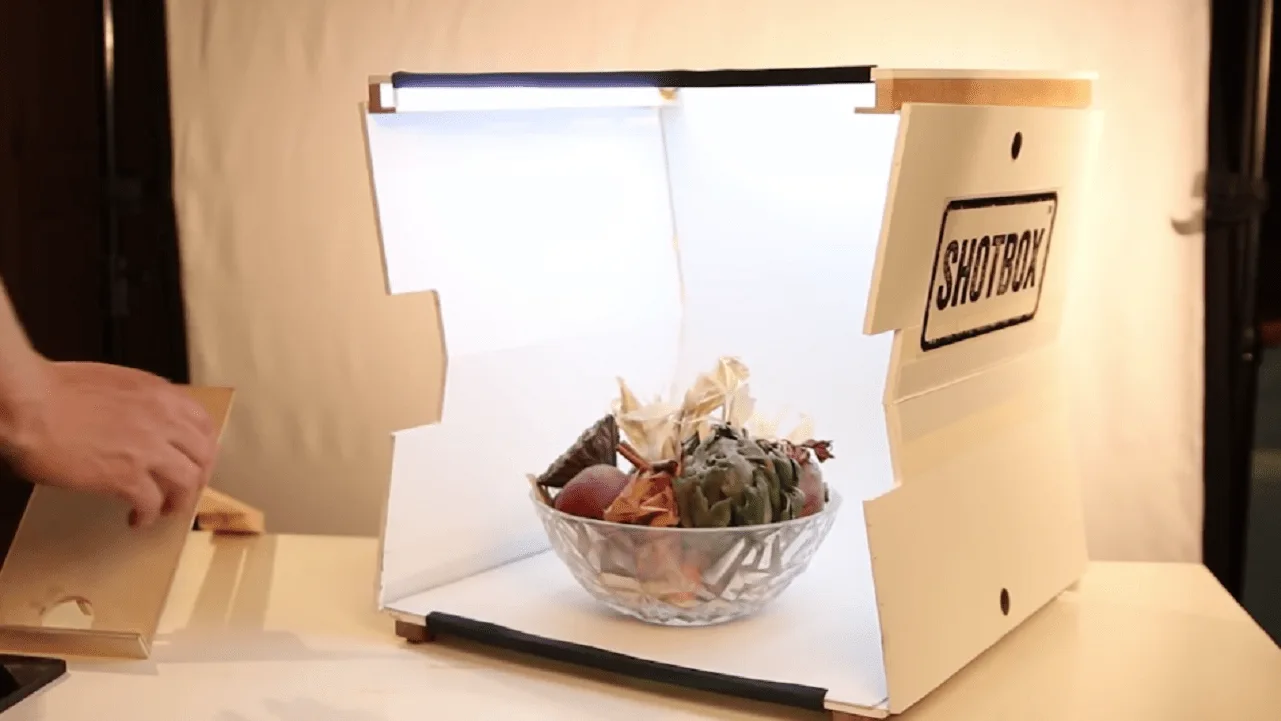 Shotbox features accessories to help you with your photo-taking, including a smartphone shutter release cable ($12.50) and a deluxe tote bag ($25.00).
All in all, for under $300, you could get everything you need for maximum picture taking, as the lights are designed to last 20,000 hours. Get it today on Amazon.com.
TFB Latest Posts
---
---