TFB Short Clips
Most stray cats are perfectly happy to find a warm, dry bed for the night and plenty of food. But one special ginger cat had a higher calling. This old tom cat knew that he had the goods to became an internationally renowned male model. Thankfully, he found some willing benefactors that made sure the entire world knows his name.
11. Tom the Ginger
This handsome devil is Tom the Ginger. He's a former gigolo – or Tom-cat, in feline parlance – who decided it was time to get on the straight and narrow. Tom loves to be admired. And he knows he deserves it. So Tom did what any self-respecting male gigolo would do: he found his way to a place where he could get representation.
10. Photo Fast Studio
A printing shop named Photo Fast Studio had no idea what they were about to get into. The shop is located in the United Arab Emirates. The employees noticed that Tom was hanging outside the door. They assumed his primary aim as to get some table scraps, so they eagerly started to feed him. But Tom had other things in mind.
9. Call Hollywood
Maybe it was the fact that the shop had the word "Studio" in its name. Or maybe it was because Tom was dreaming of seeing his name up in lights. Whatever the reason, he accepted the food (hey, a cat's gotta eat) and then one day, strode into the shop.
8. Make Yourself At Home
"One day he started following us into the shop," Adem, one of the shop's employees. "Then he stopped leaving. Now, he lives here." This was just step one to Tom's quest for world domination. He quickly established that not only did he eat and sleep there, he would occasionally play with the customers, allowing them to enjoy his furry self. "All day, he just eats and sleeps," Adem said. "Sometimes he plays with the customers."
7. Acting Class
But Tom wasn't just being charming for the sake of it. He had had enough of that life when he was on the streets. Tom was deliberately studying acting, deploying all of his feline charms to get people to do stuff for him, trying on various roles. This earned Tom his first big break: male model.
6. Modeling
Tom was promoted to model in the many picture frames sold in the studio. After a while, they realized that the entire shop had become a de facto shrine to Tom the Ginger. Although the shop certainly could've chosen other models and objects to serve as photos for its frames, Adem had a simple reason for why Tom took over every wall. "We like Tom."
5. Brand Influencer
Business has soared along with Tom's appearance as model. The customers love Tom and love seeing Tom in frames. According to Pahtch, a Twitter user who lives nearby, Tom has been highly influential on her shopping habits. "I'm a regular [customer] of the film shop now because of him," Pahtch said. "It really helps that this print shop has a mascot that makes you keep going back. Customers can't help but play with him."
4. Next Up: The World
Tom knew the time was right to take his celebrity worldwide. He convinced Pahtch to share his story on Twitter, which immediately got over 80,000 likes and shares. This may be surprising to some, but to this salty old ginger, it was just part of his plan. What else does Tom have in store? He's famously quiet about his next steps, but we've heard rumors he is working on his debut album.
3. Fan Club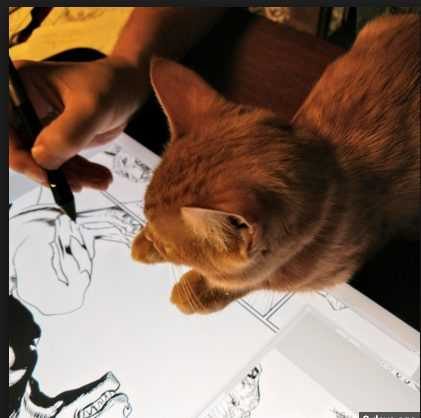 As for Pahtch, it was a total surprise that so many people loved the tweet. "I didn't really expect my tweet to blow up," Pahtch said. "People have been bombarding me with messages on the shop's location and to see if it's possible to get Tom's picture frames shipped." This is obviously part of Tom's social media strategy, to appoint Pahtch as social media director and fan club organizer without spending a dime.
2. Eat Your Heart Out, Tom Cruise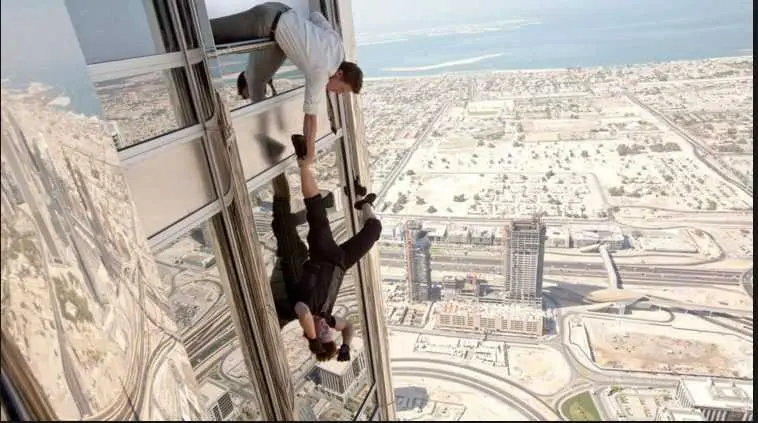 Movie stars have started to flock to the UAE, which hopes to build a studio system rivaling Hollywood. Dubai Studio City has opened two new sound stages, complete with two vast tanks for underwater filming. So far Syriana, The Bourne Legacy and Mission: Impossible – Ghost Protocol, have all filmed in Dubai. Tom feels it's only a matter of time before he surpasses Tom Cruise as the star of Mission Impossible.
1. King of All Media
Tom has engineered a meteoric rise. Many speculate that he has his sites set on another prize: the title of King of All Media. In the U.S., Howard Stern considers himself King of All Media, while Ellen Degeneres thinks she is Queen. Both of them better get used to the fact that Tom is coming for their throne. For an international man of mystery, it's all in a day's work.
TFB Latest Posts
---
---
---