35 Memes for Anyone Who's Been Hungover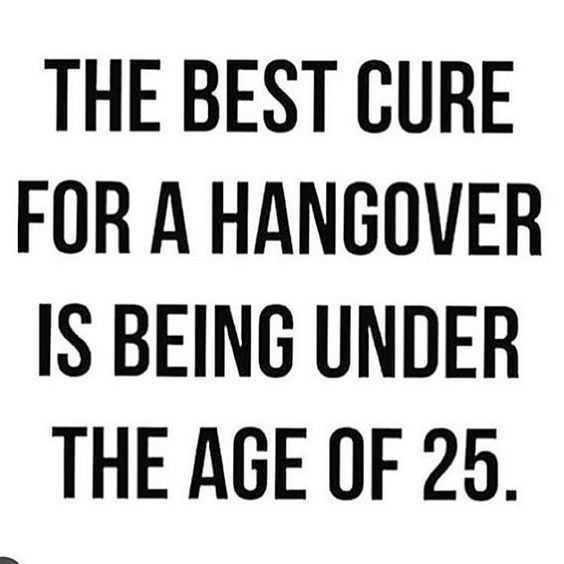 We should find a way to use science to apply this to everyone after 25. Come on, science, this is a good cause.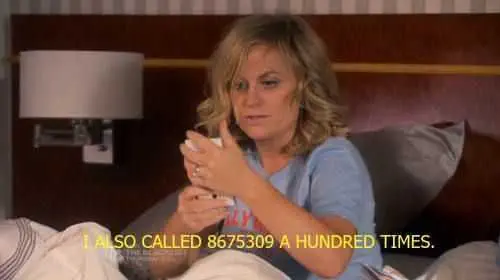 I'm pretty much sure I just mumbled the lyrics "Jenny, I got your number" on every call. …Remind me not to listen to my voicemail.
I had such promise here. Look at me. The picture of youth and poise. Now..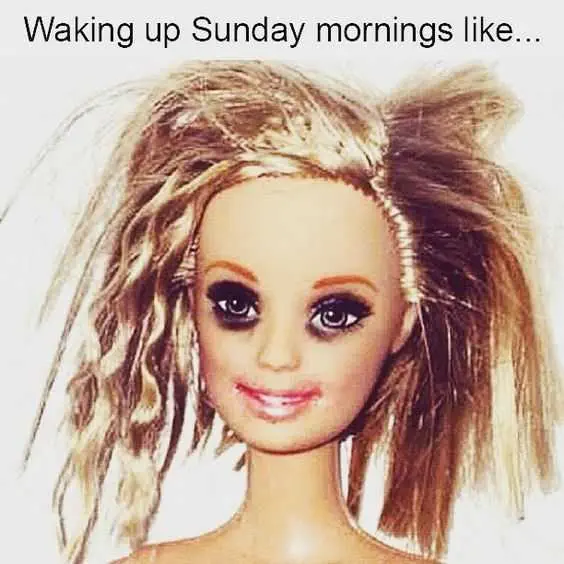 Oh, Ken and Skipper, what happened?!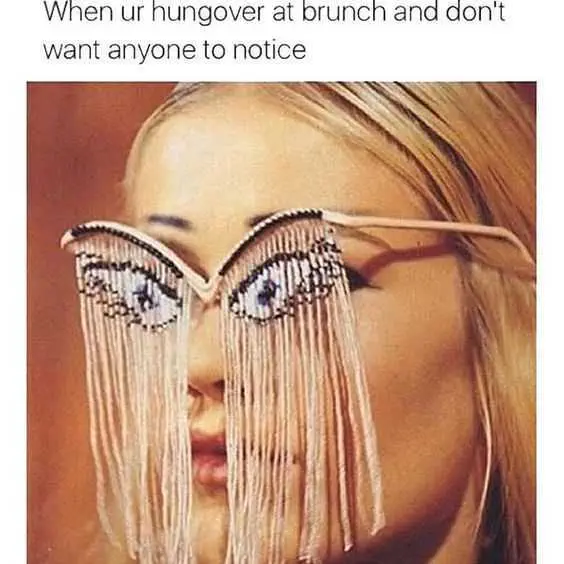 Hey, yeah, everything's great.. say, is the room spinning for everyone else?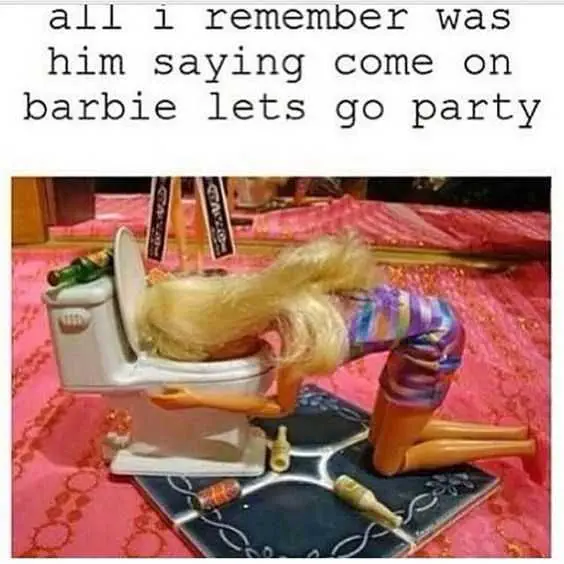 Life is plastic isn't really fantastic the next morning.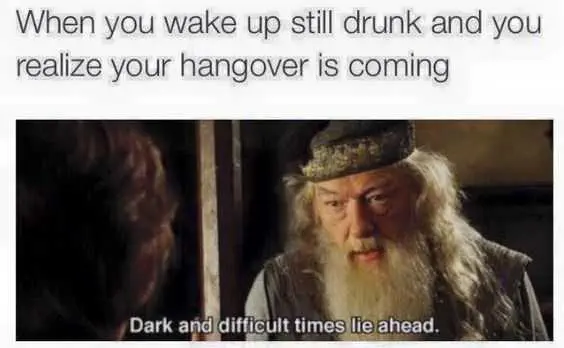 It will be a long day, and I must retire.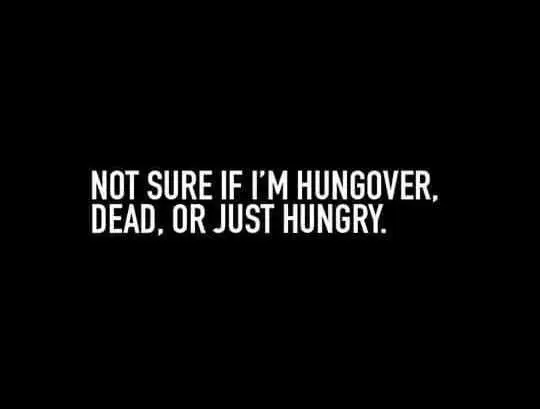 Is it possible to be all three? I'm definitely one.
She's a liar and she's kinda wild..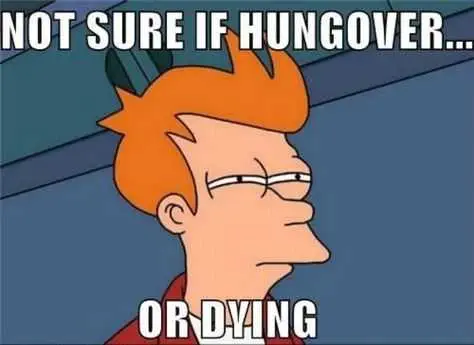 How can I tell?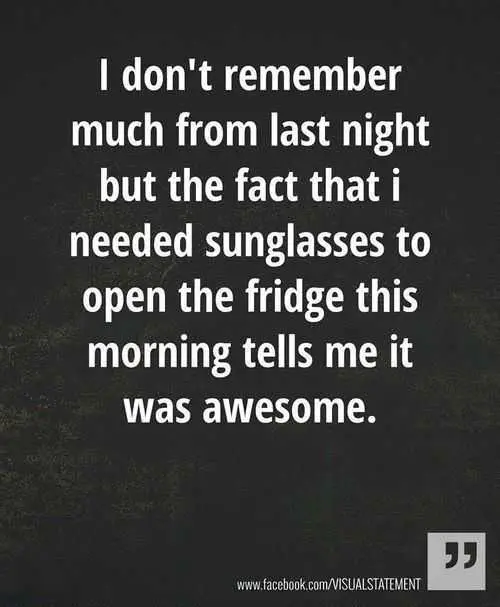 Let's just hope this wears off though.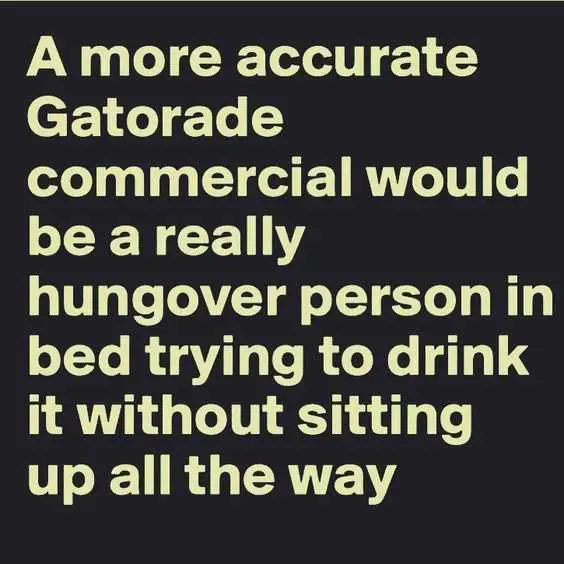 Gatorade, not just the drink of champions, but the drink of mornings after.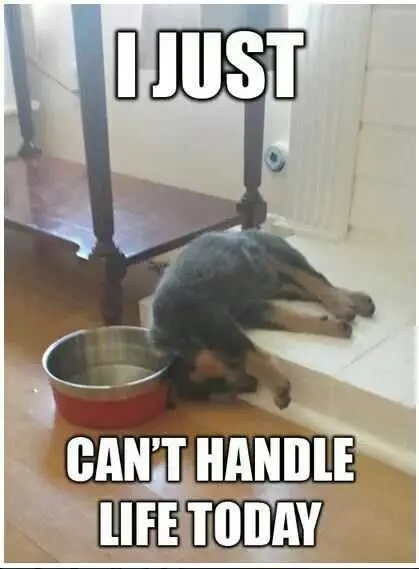 Just leave me next to the bucket and bring me a blanket.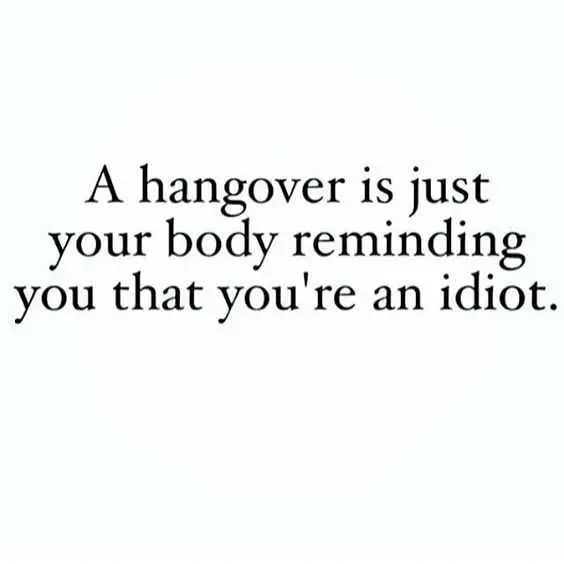 Yep still an idiot.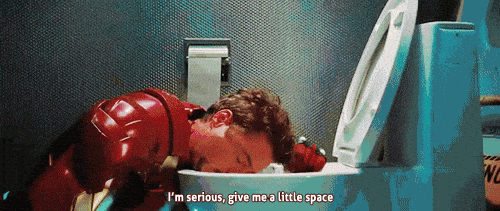 There is nothing left of me right now.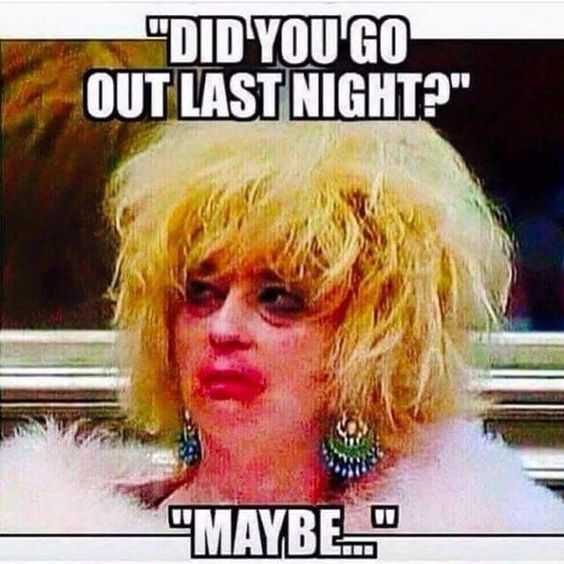 Why do you ask?!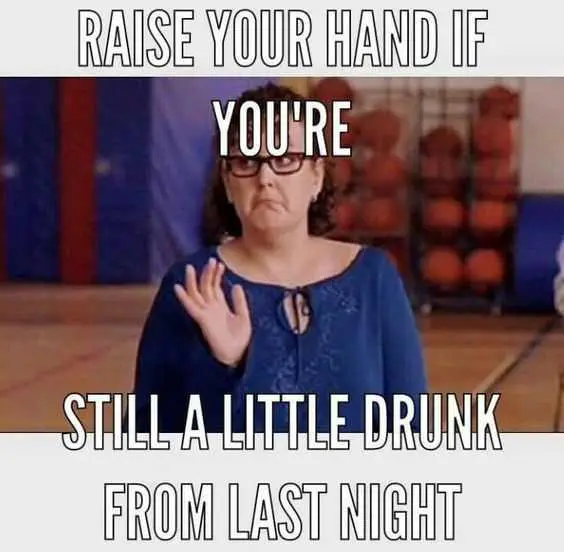 Wait, is that a trick question?
What did I do? What am I doing? Why…..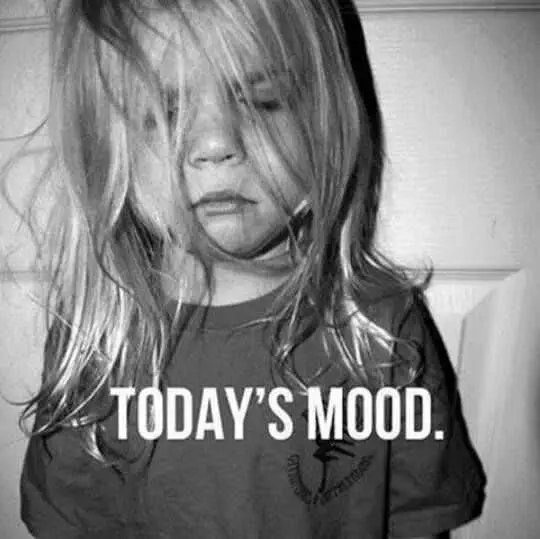 A hangover in a picture. Please don't blink, it's already loud enough in here.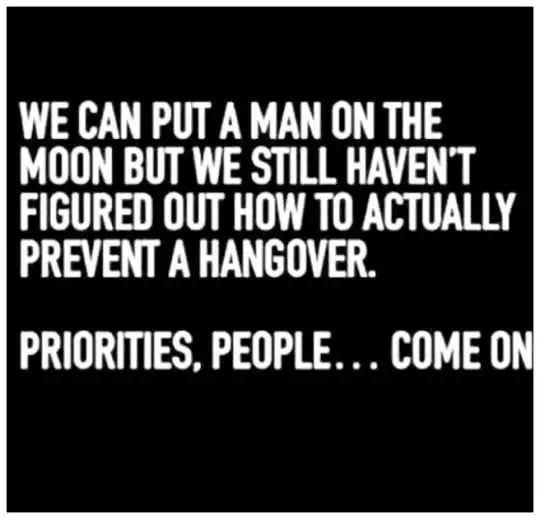 I'm waiting for answers, here.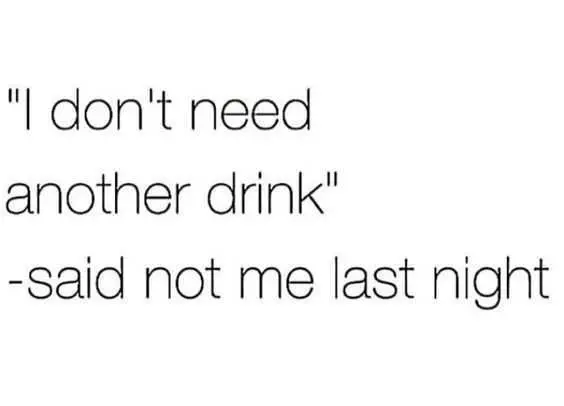 Me, you need to know your limits. Let's try again tonight!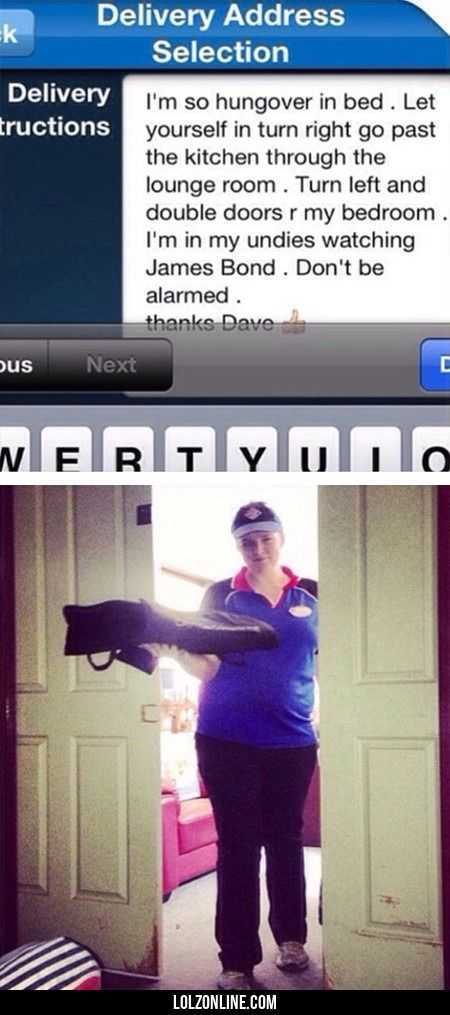 Best. pizza. delivery. request.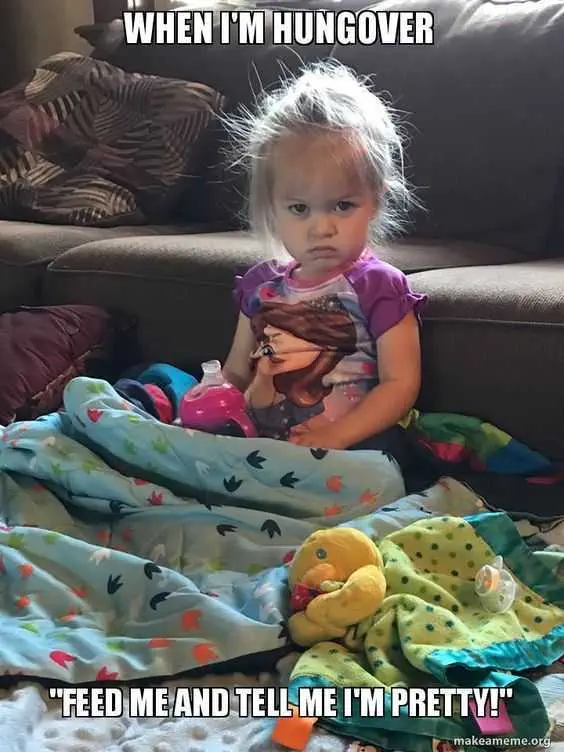 Then just go away and stand in the corner until I need you!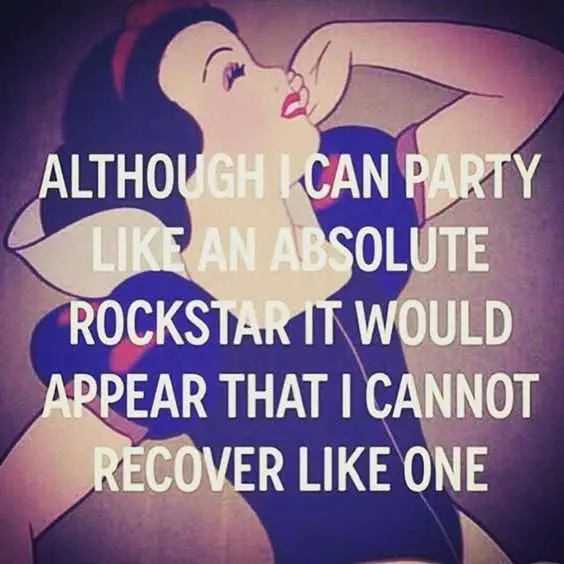 Ugh…how do all of the aging rockstars do it?!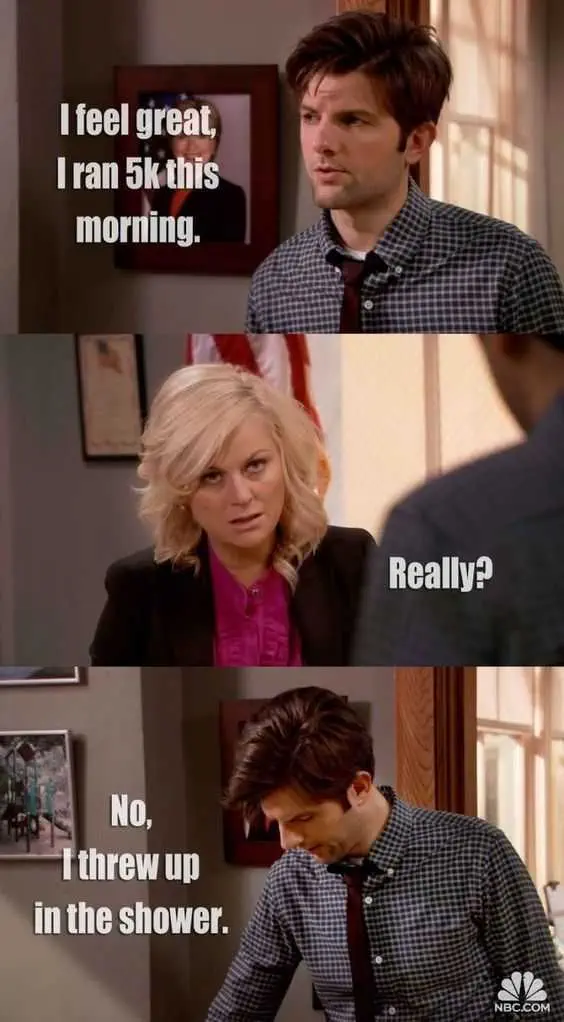 At least I took a shower. But then I needed another shower.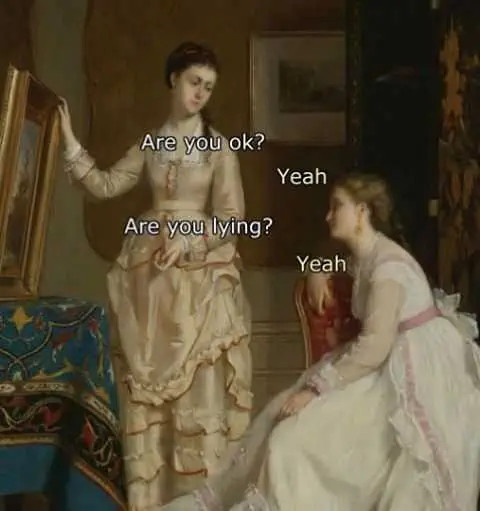 Do you want anything? Yes, to die.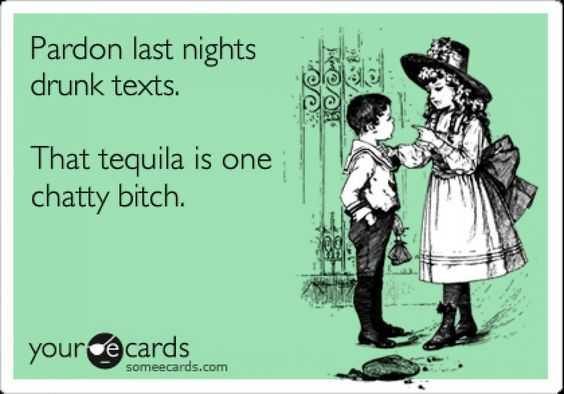 Just hit delete.
Thank you for visiting me while I have a hangover.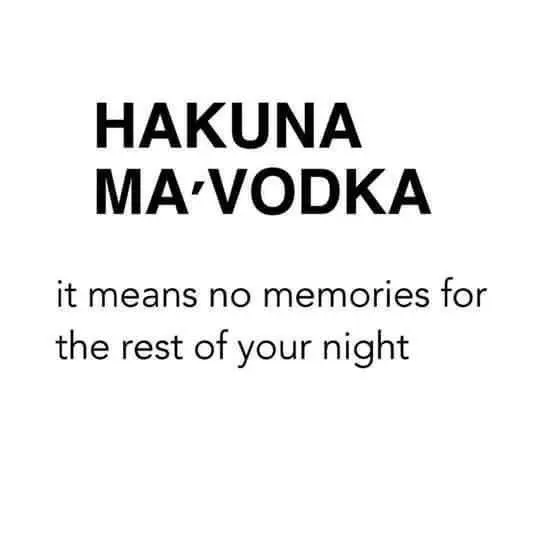 It's not my problem until morninggggg…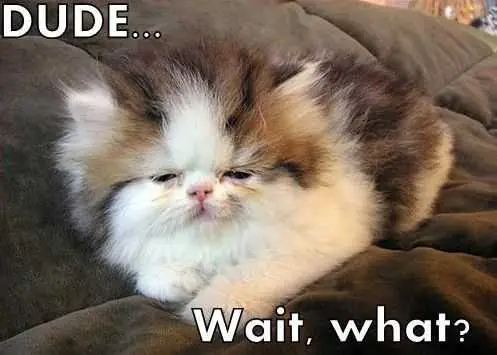 I'm going to need you to repeat everything you just said…and slowly. One word at a time. Start with "hi".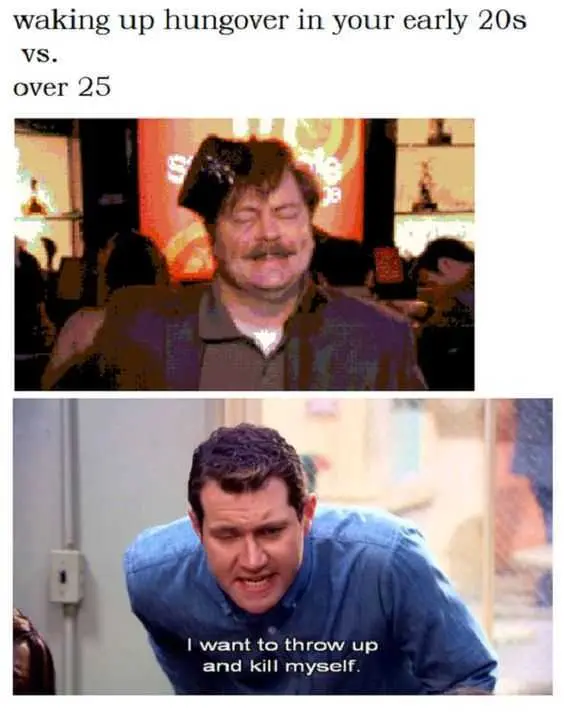 Everything hurts!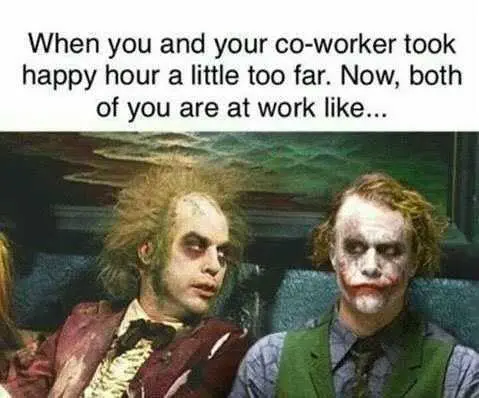 Do you think anyone notices?!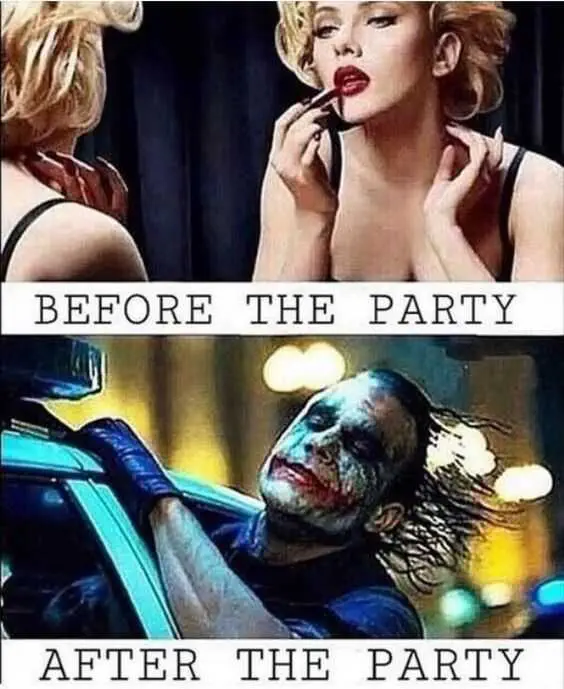 Living wild and free!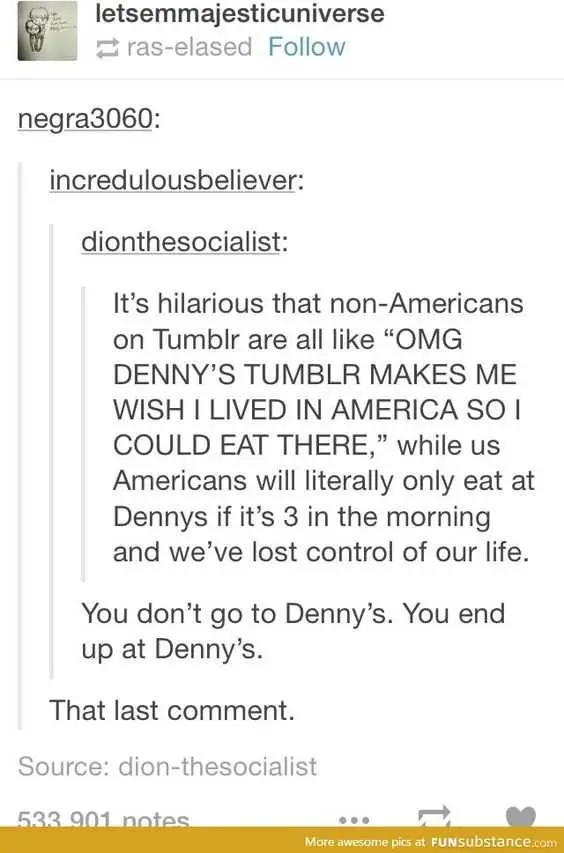 Denny's is the last stop in the road, the last resort.
TFB Latest Posts
---
---