I think you need The Harambed in your life.
After a day's hard work, a man wants to plop into an ideally comfortable bed without any distractions. Rumor has it that the sleep depraved folks at Lucid Mattress did some hardcore research far and beyond the internet's weirdest crevices, and eventually came up with 'The Harambed'. Part gorilla themed, part faux fur – this brand-new mattress is guaranteed to cuddle you into a warm embrace where you can forget about the rest of the world.
According to Lucid Mattress, man has always prioritized comfort for thousands of years now. It is true because life has always been more demanding regardless of a person's age & work nature. Especially when you have to stay focused on your odd job timings, or business routine, it can take a toll on your health. All thanks to Lucid Mattress, The Harambed comes with the following perks:
100% authentic faux fur and 10-inch-thick memory foam.
Lifelike gorilla arms to make you and your partner feel secure.
Matching black faux fur pillow and sleep mask included with each new purchase.
Ultra-soft sinkage factor to allow for maximum body impression and comfort.
Minimum heat retention.
High quality fabric, stitching and build quality for prolonged shelf life.
While 'The Harambed' gets a 10 by 10 rating in the visuals department, the mattress does a great job at relieving muscle pain and fatigue. It delivers comfort while simultaneously staying up to date with latest internet 'memes'. Some call it a twisted joke, while others regard the mattress as a token of goodwill in the living meme-ory of Harambed. We like to appreciate the company's due diligence into creating something innovative.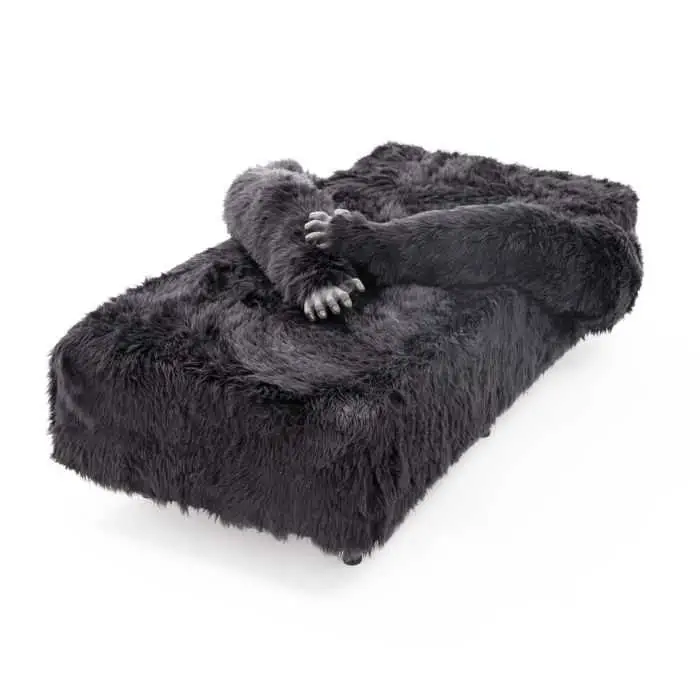 Should you or anyone in the family go for The Harambed?
If you have a Jungle Jim styled bedroom, or you are a fan of nature at heart, it should be a reason enough to purchase The Harambed. Nonetheless, this mattress is highly recommended because of several factors, such as but not limited to:
Pronounced Plush Feel – The 10'' thick mattress body ensures a soft, but firmly pronounced feeling. As a result, there is a sense of deep contouring relaxation associated with sleeping in Harambe's beastly embrace.
Considering that The Harambed has a thick texture, neither the faux fur, nor the mattress body inflict any inflammation or heat retention. As stated earlier, the "hug" means that you won't feel any high temperature heat deposits where your limbs usually rest during sleep.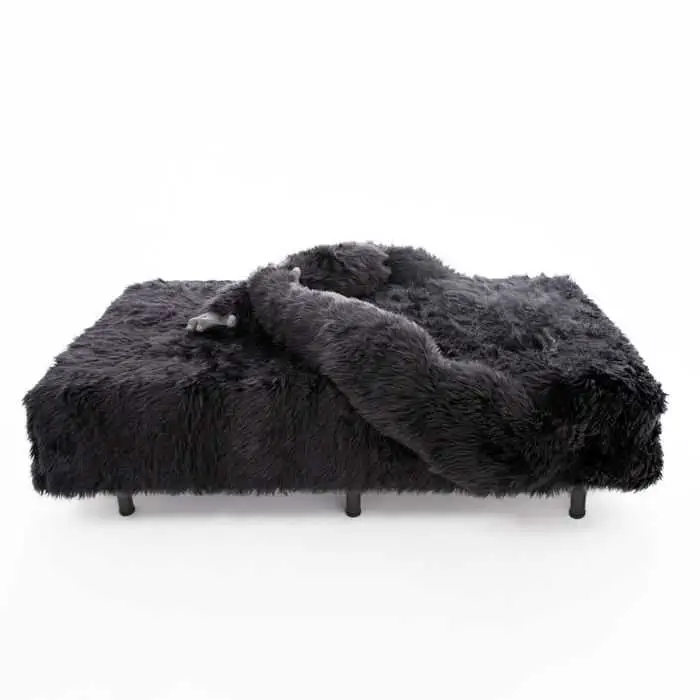 Oh yes, one more thing – If your lady partner is into animals or bedding with a manly man, The Harambed will serve as a reminder of your day to day life endeavors to her. The mattress is not meant for the weak of heart – it takes a man to buy one and eventually relish its thick furry accents like our ancestors used to. After this be sure to take a look at this amazing bacon grill.
TFB Latest Posts
---
---