Foldable phones are the wave of the future, and we're going to get plenty of them from top smartphone manufacturers over the next year. The one on my mind is the Samsung Galaxy Fold, now available for pre-order.
Samsung is calling this "the biggest breakthrough since the mobile phone." The Fold will have a 7.3 inch Dynamic AMOLED display and it's the largest Galaxy smartphone screen ever. The Cover Display is 4.6" HD+ Super AMOLED.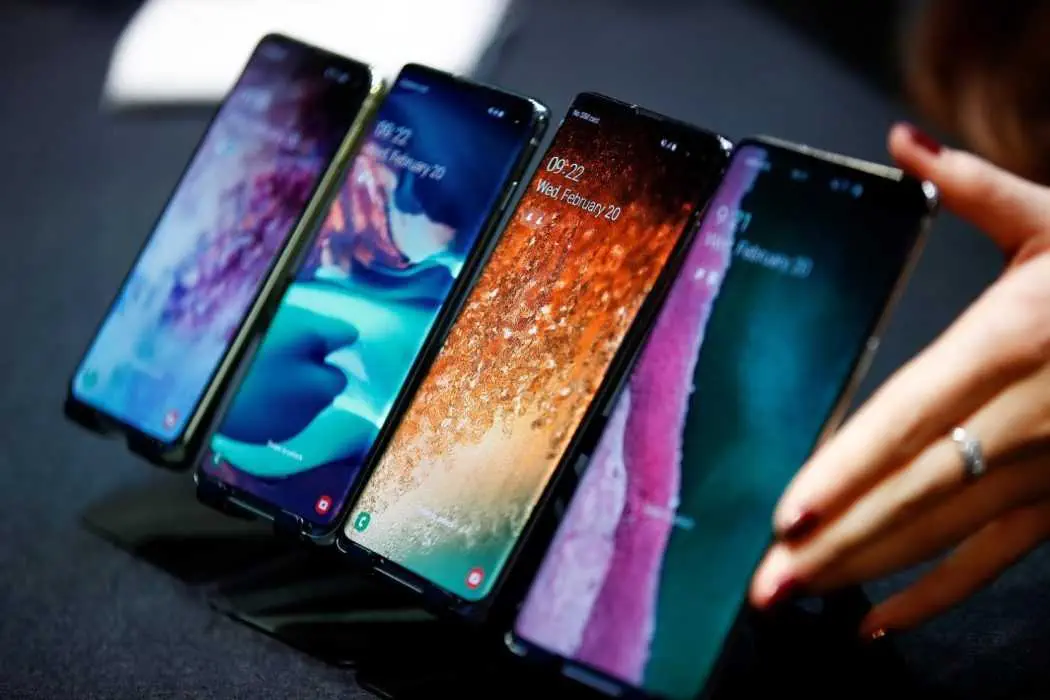 Of course much of the attention is focused on the folding part of the phone. The fold is achieved thanks to the articulated spine and has been tested up to 200,000 folds. It closes neatly with a hinge like a book. Once folded, it slides easily into a pocket or purse. When unfolded, the Fold continues to show the content seamlessly across both displays.
Dimensions are as follows:
Folded: 62.9 x 160.9 x 17.0 mm (Hinge)–15.5 mm (Sagging)
Unfolded: 117.9 x 160.9 x 7.5 mm (Frame)–6.9 mm (Screen)
The new Fold will come in several color options: Space Silver, Cosmo Black, Astro Blue, and Martian Green. You'll be able to mix and match the hinge and cover colors. With this new foldable design comes the need for a sturdy case to protect your investment. Yes, Samsung has you covered. The Fold comes with a Slim Cover. It's made with a "lightweight yet highly durable material."The Leather Cover features premium calfskin leather in a variety of colors for more customization.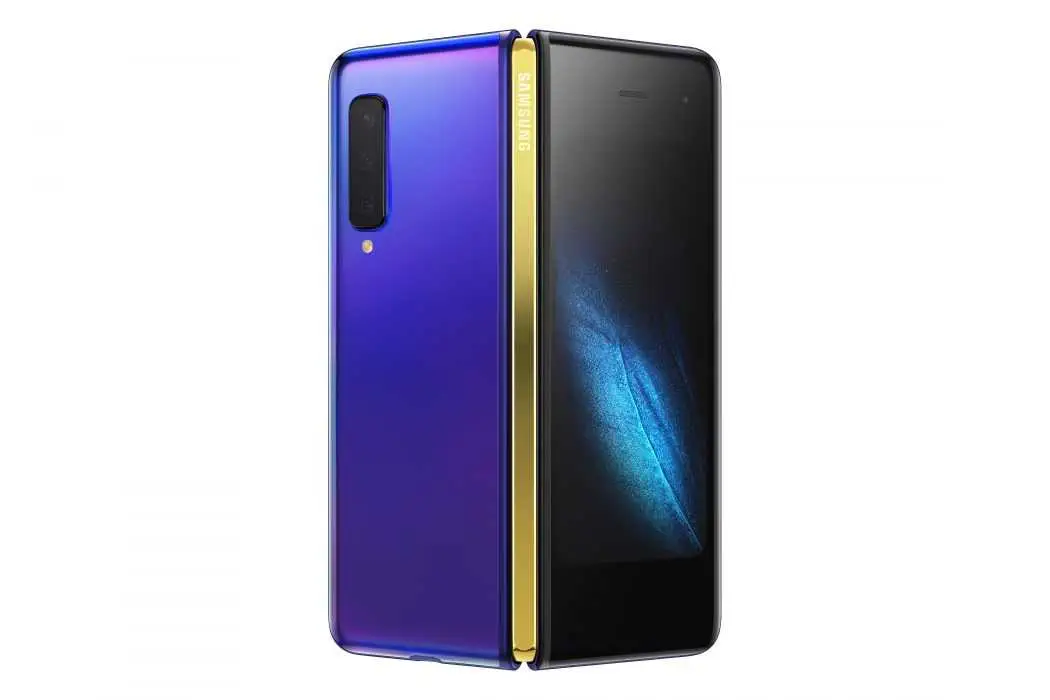 Hardware-wise, Samsung really has a workhorse. You'll be able to use three apps at the same time. They're basically describing this as a tablet inside of a phone. Fold will have 12GB of Ram for multitasking and offers 512 GB built-in storage. Pretty impressive, right? As for battery, you;'ll get a 4380 mAH capacity battery plus "intelligent battery management settings." The OS is Android 9 and wireless charging is available.
As we use our smartphones as cameras almost exclusively these days, Fold has been designed with an impressive camera design. This includes two 10 MP Selfie Cameras, 8 MP RGB Depth Camera, and 16MP Ultra Wide Camera. There's also a 12 MP Wide-angle camera and 12 MP Telephoto Camera. All of this to get your selfies, landscape pics, cat pictures, and other images in crystal clear focus. The Fold also operates like a camera viewfinder and gives you a preview of the whole image with a 4:3 display ratio. Better yet, the Fold's Scene Optimizer has a program that lets it recognize 30 popular subjects. Once it recognizes the subject, the Fold adjusts your camera settings automatically for the best picture. The 30 modes are currently Face, Baby, Dog, Cat, Food, People, Person, Sky, Sunrise, City, Snow, Waterfall, Watersides, Stage, Vehicles, Greenery, Shoes, Backlit, Text, Clothes, Night View, Flowers, Trees, and Scenery.
Video recording also got a boost with the Fold. 4K UHD video recording at 60fps, 1080p FHD video recording at 60 fps, and 720p HD video recording at 30 fps are all available. There are also 4 shooting speeds. You may also take 9.1 mp still photos while recording 4K UHD videos.
What does all of this cost? A whopping $1,980 is the starting price. Get your pre-order in now.
TFB Latest Posts
---
---