A Teen In Texas Harvests An Ultra Rare All Black Whitetail
The pictures and the story behind a teen in Texas that just recently harvested an Ultra Rare All Black Whitetail Buck have come to light. And I am going to fill you in. So on November 21st Brooke Bateman, a 14 year old from Dallas Texas, was out hunting with her father Mike Bateman, on their hunting lease in Stephens County, Texas. That's when and where Brooke spotted and shot this ultra rare, all black melanistic six point buck. In Texas the annual deer harvest numbers around 600,000 deer, and in most years only maybe one meleanstic deer is taken. Most years absolutley none of these ultra-rare bucks are taken. It's actually estimated that less than five of these all-black deer are harvested nationwide. Check out this other rare unicorn buck taken recently.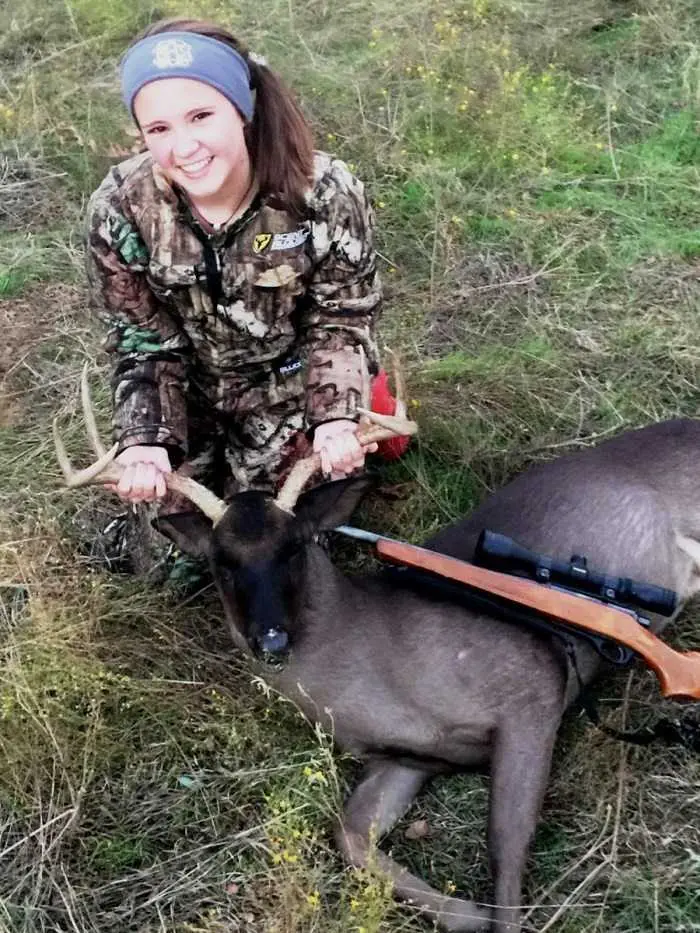 A melanistic deer is a deer who is over producing melanin, the pigment that turns their hair black. Melanistic deer are more rare than all-white or piebald deer. The Edwards Plateau in Texas produces more melanistic deer than any other part of the country.
TFB Latest Posts
---
---