Use GoTouch Basic 3.0 to Turn Any Screen Into an Interactive Whiteboard
Prices pulled from the Amazon Product Advertising API on:
Product prices and availability are accurate as of the date/time indicated and are subject to change. Any price and availability information displayed on [relevant Amazon Site(s), as applicable] at the time of purchase will apply to the purchase of this product.
It's back to school time, and a gadget I've never seen before caught my eye. The GoTouch Basic 3.0 seems like the perfect gift for a teacher or anyone who does a lot of presentations. It lets you turn any screen into an "interactive digital whiteboard." This means a TV, monitor, or projector screen can be a whiteboard for presentations, sketching, and other functions you can perform with a screen. It's like having a portable whiteboard that you can set up in minutes. GoTouch Basic 3.0 began as a Kickstarter project and is now available on Amazon. Just check out what it can do.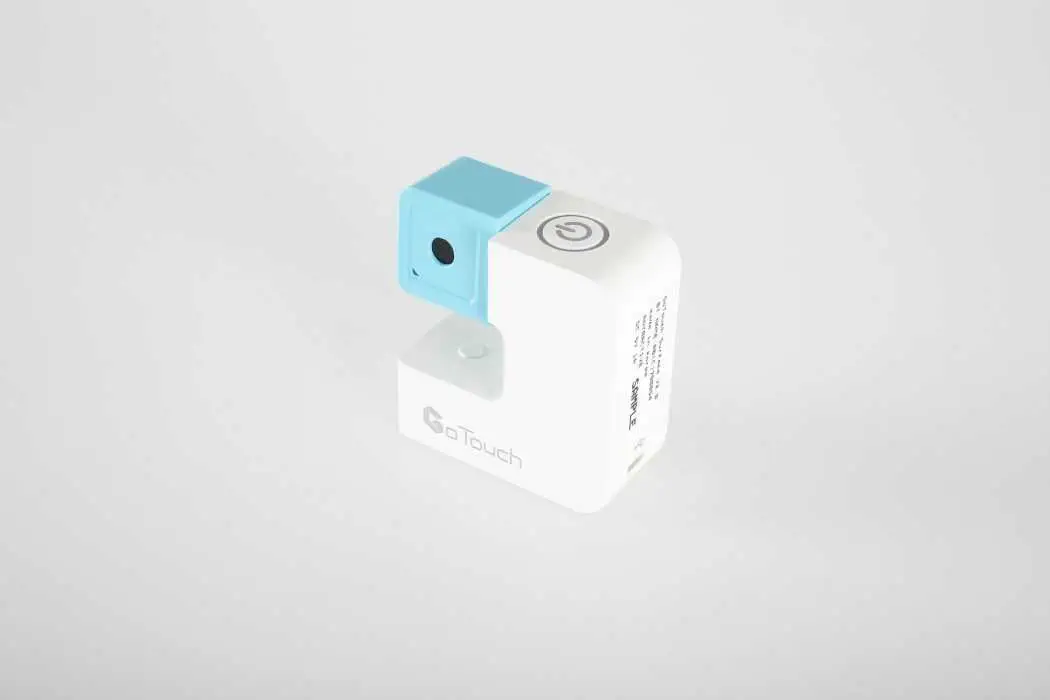 The GoTouch Basic 3.0 is better than just a whiteboard though, as it lets you connect to others. You can invite anyone to view and participate from their own devices through a screen-sharing function. It's ideal for conferences, staff meetings, and even classrooms. Screen-sharing lets you collaborate not just with people in the same room, but also around the world since it's internet-connected. You just have to connect. Compatible with Windows. Mac, Android, and IOS devices, the GoTouch Basic 3.0 connects to your mobile device, Mac, or PC via Bluetooth. If your device doesn't have built-in Bluetooth, you can use a separate Bluetooth dongle. Once connected, you only need to launch the GoTouch app. Once launched, the app will let you select your desired format and if you want a basic whiteboard.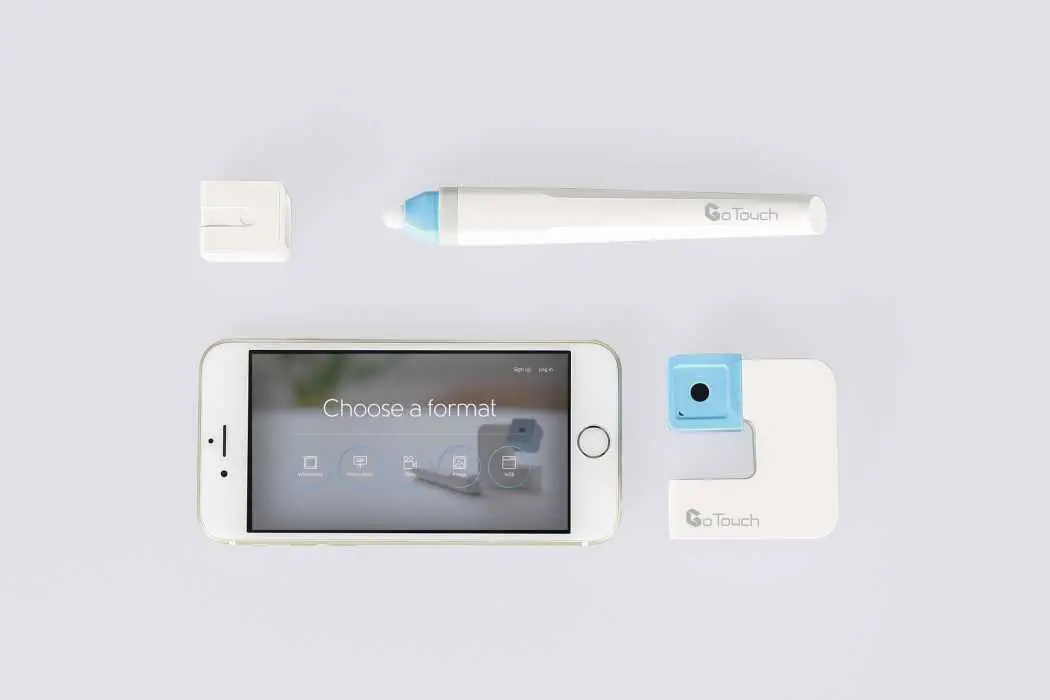 It's as simple as 4 steps: "First, connect your phone or computer to your TV or projector. You can do this with an HDMI cable, or wirelessly with Apple TV or a similar device. Then, pair GoTouch with your phone or computer using Bluetooth. Place GoTouch on your table and launch the app. That's it. You're ready to go."
Using a 4K Ultra HD camera with 100 FPS infrared sensor, the GoTouch is able to track the infrared light in the GoTouch Pen. This sensor is more than 3x faster than the refresh rate of most TVs, GoTouch points out, which means you don't have a lag. This way your illustrations, notes, and sketches are presented with perfect accuracy. You can doodle, draw, notate, on all of your presentations, images, or PDFs. It's easy to share basically anything onto the screen. The pen tip is an infrared LED that's responsive, and lets you create the drawings and writing on top of your presentations, videos, etc. The entire pen weighs just 23g so it's light and portable. You can even mount it on your ceiling or just simply stash it on your desk — the pieces fit together to keep them from getting lost or damaged. GoTouch Basic 3.0 runs on a Li-Poly 250 mAh battery and you can get up to 4 hours on a single charge. You charge via a charging port and a micro-USB cable.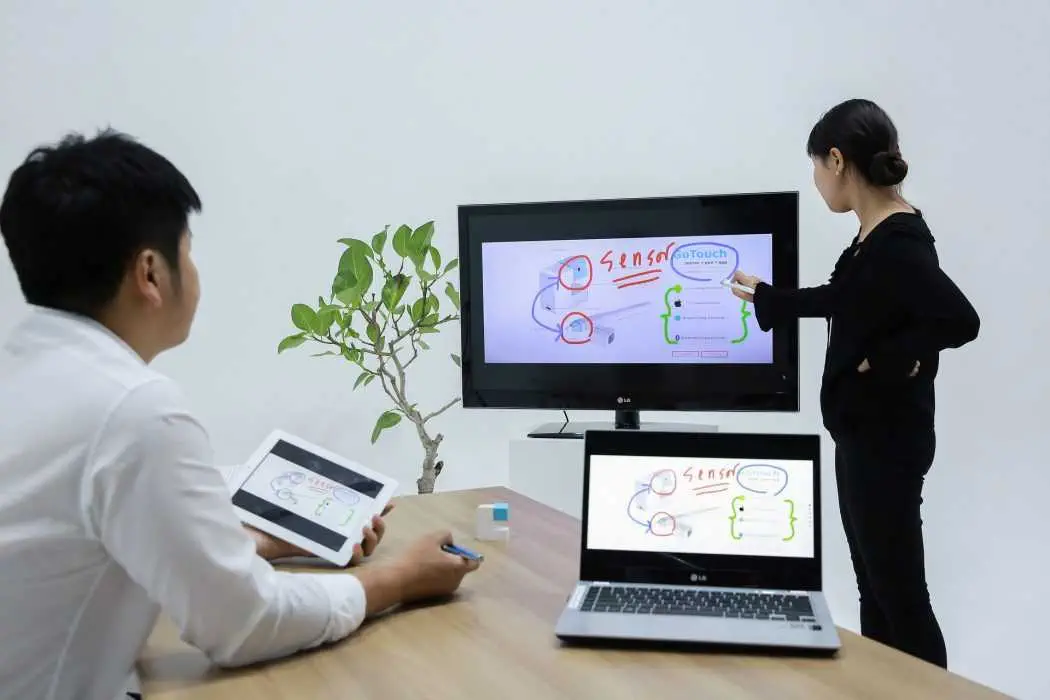 As you can see, this presents a great way to save on costs since you're using an existing device and not buying a whole new set of screens or other tools. Want your own GoTouch Basic 3.0? Find it on Amazon.
TFB Latest Posts
---
---