This article may contain affiliate links. If you make a purchase, we may make earn a commission at no cost to you.
Last Updated on
Originally posted on May 23, 2017 @ 9:40 am
The WAVY Carbon Fiber Slim Wallet is a great wallet at a great price
Along with the growingly popular RFID security feature, you want a wallet with style, a touch of class and one that will last a while so you get your money's worth and this wallet by WAVY is it. It's sleek, black, made of carbon fiber and does minimalism in a practical way that works for everyone and not just those who carry two cards and a $50 bill every day. It's surprisingly spacious, remains thin no matter what you put in it and gives you options. Front pocket, back pocket, shirt pocket, it doesn't matter. Here are the highlights.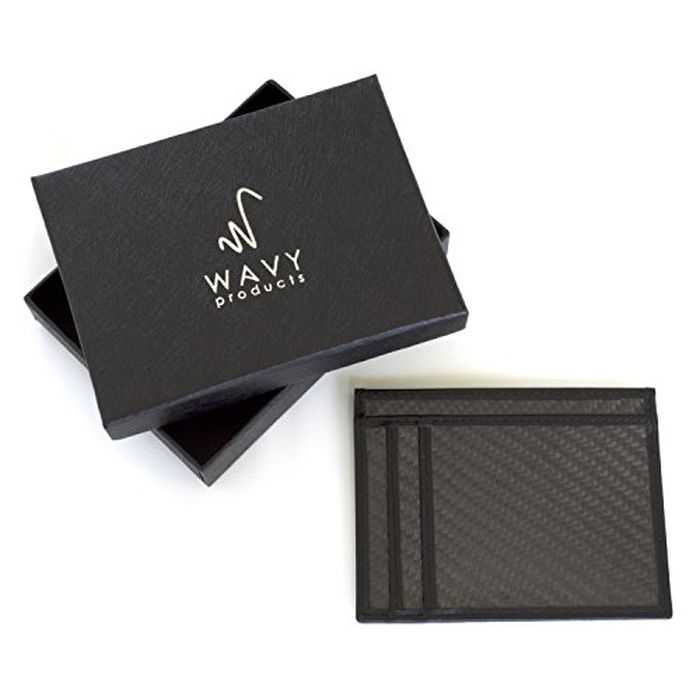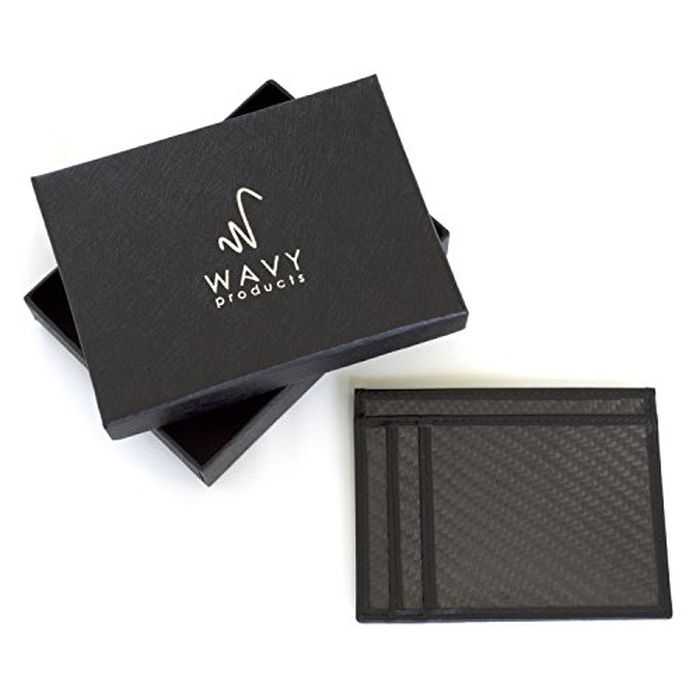 The wallet utilizes the small 4 x 3 x 1/8 inches perfectly. There are three card slots on each side (2 vertical and one horizontal slot) and a center pocket for dollar bills.
The material not only has an appealing texture that prevents it from slipping out of your hand but the flexible, lightweight fabric is very durable. Even with the most careless use, it shows little signs of wear.
Protects from electronic theft and it actually works unlike others on the market.
Few things suck more than buying a wallet and the front and back look new but the edges develop that worn, I've been in and out of pockets for years look after a month. The leather binding and reinforced stitching prevent that.
The reinforced stitching just mentioned protects the contents from accidents like spills and drops in puddles as well as rain. Just keep in mind that water resistant doesn't mean you can submerge the wallet in water. It will be fine but your cards and bills probably will not.
The design is very smart. Going the minimal route always gives the appearance that you have good taste.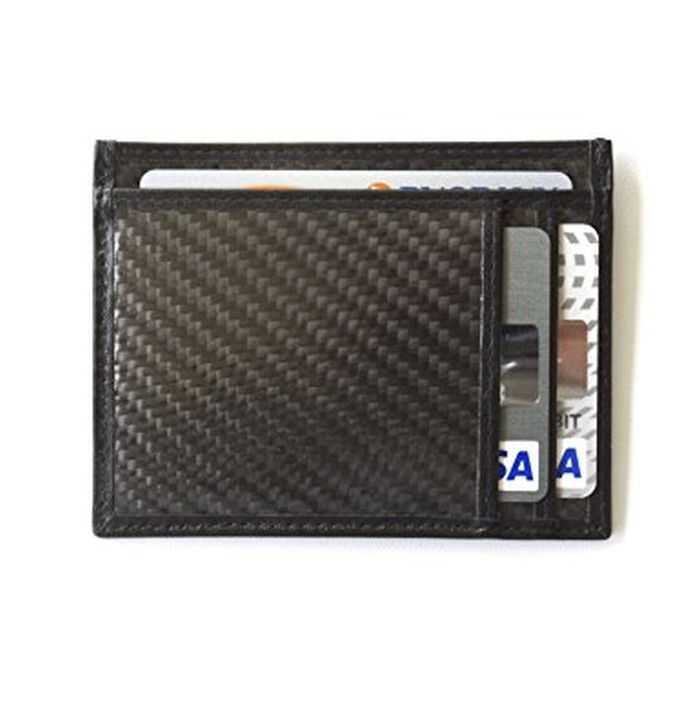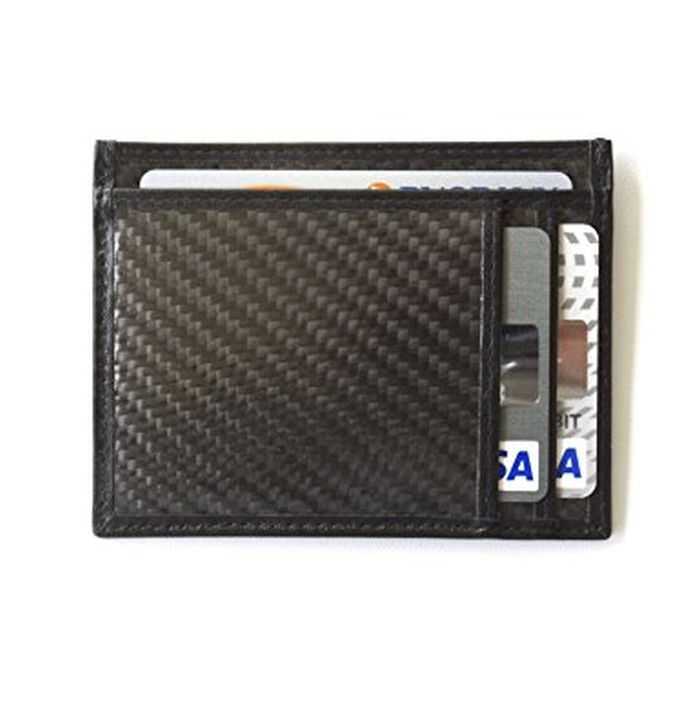 Purchase
Overall, should you get this wallet? Yes, have you been reading? This is a minimal wallet done right.