TFB Short Clips
Looking for a great slim wallet and card holder? Meet PITAKA
Prices pulled from the Amazon Product Advertising API on:
Product prices and availability are accurate as of the date/time indicated and are subject to change. Any price and availability information displayed on [relevant Amazon Site(s), as applicable] at the time of purchase will apply to the purchase of this product.
Time to scrap the old-school leather or faux-leather wallet you've been carrying around for years. Unless your wallet is the spitting image of Julius's in Pulp Fiction ("It's the one that says motherfu-") then it's time to turn it in for a PITAKA carbon-fiber modular wallet. PITAKA makes some of the best slim wallets around.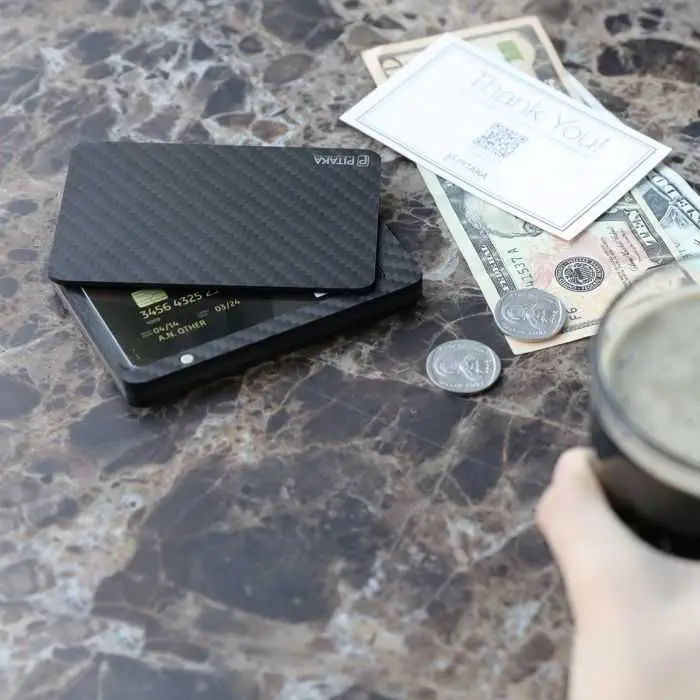 This slick magnetic modular wallet is perfect for all occasions whether you're wearing a suit, t-shirt, and jeans or are stark naked (though I'm not sure the options for placement are going to be too comfortable).
The slim magnetic design allows you to slip it into your pocket with ease while the divided storage allows you to carry all the knick-knacks. The multilayered magnetic storage compartments are a perfect fit for your cards, money, keys, sim-cards and coins while also being RFID blocking for good measure. No word as to whether condoms will fit, but my guess would be yes.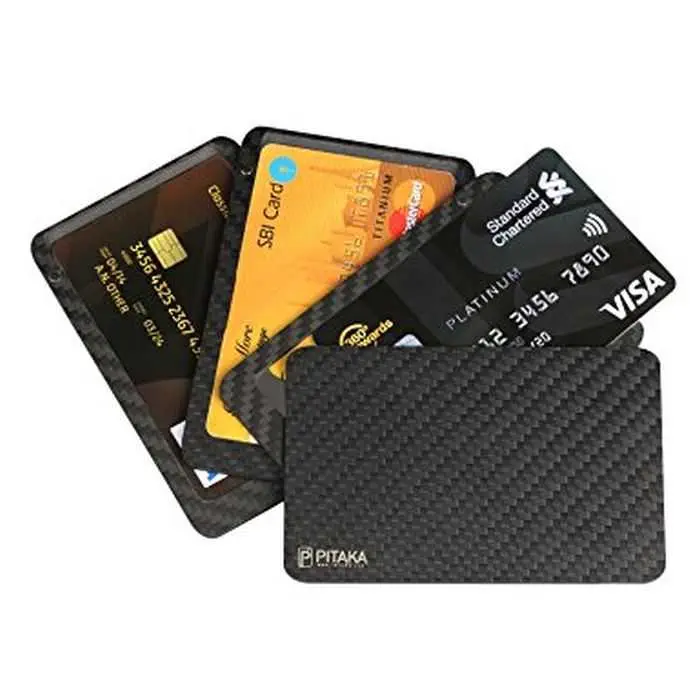 The unique wallet is relatively simple to use with a thumb sliding system that allows you to use it…wait for it…one-handed. Though it's held together well, a little force will fan it open for you to access. Cards slide out easily with a small lip at the opening for your item to take the exit ramp when you need it.
Unlike traditional wallets, the robust carbon fiber design holds up over time while remaining light-weight. There's even a lifetime quality guarantee on the thing.
Now if you want to replace your bada$$ wallet you can do that with the customizable option that allows you to add a name or slogan. Of course, you can inscribe your Christian name, but I recommend being a bit more clever.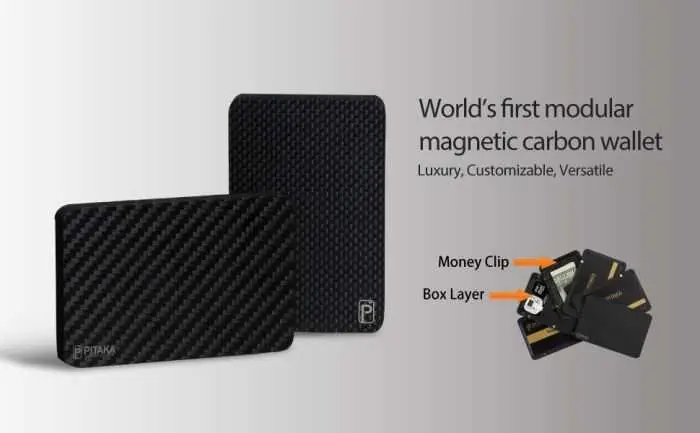 If you want to add to the initial wallet with additional layers, you can order those separately. Again, this is modular and customizable so you can make this wallet whatever works for you. Be creative.
Now I should give you a heads up, the wallet, as I've stated is magnetic. That means if you have any cards with magnetic strips they may end up demagnetized. So, you know, look out for that and maybe don't put stripped magnetic cards in this guy. Pair this slim wallet up with this pretty amazing Schrade knife for a great EDC kit.
TFB Latest Posts
---
---
---