Weigel Junior is One of the Best Chess Sets for Sale Right Now
Chess is all the rage right now thanks to the Netflix series The Queen's Gambit. While there are plenty of chess sets for sale on Amazon, not all of them are alike, and won't offer the same experience. If you're looking for a quality chess set, then look no further, because we have found one that's beautiful, functional and will quickly be a favorite in your collection. The Wegiel Handmade Junior European International Chess Set is beautiful yet functional, perfect for your collection or as thoughtful gift.
A Folding Chess Set You'll Love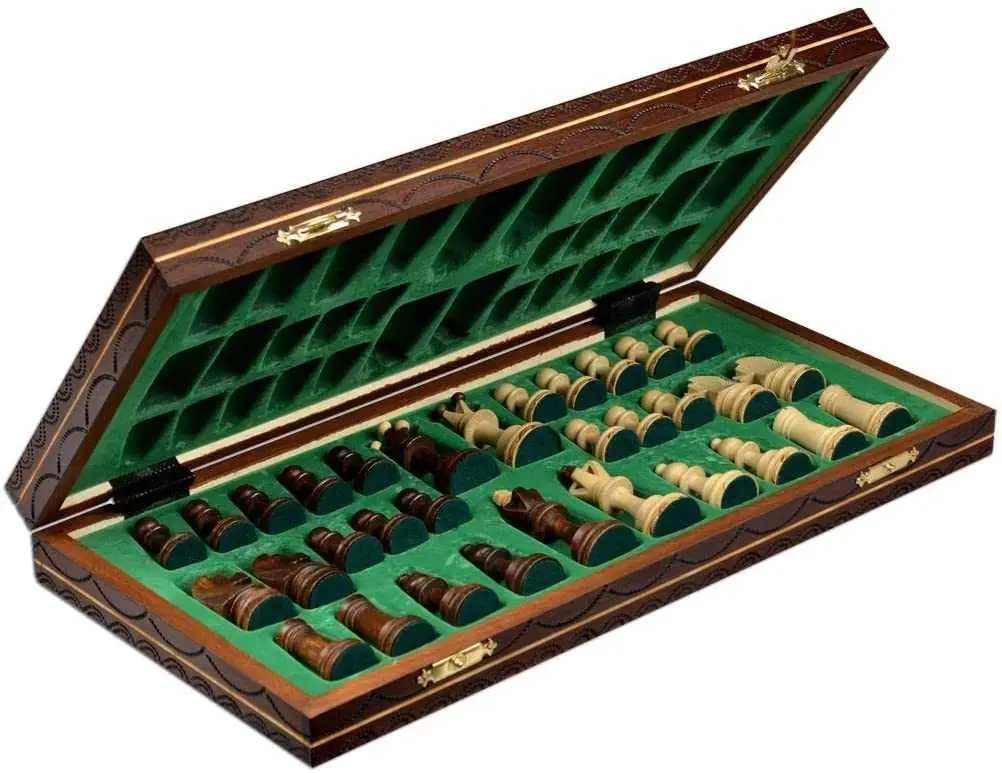 Unlike other chess sets for sale in toy stores, hobby shops, and on Amazon, Weigel chess sets are handmade. The company was founded in 1964 and has been a leader in chess sets for years, even creating sets that famous players like Russian grandmaster Garry Kasparov used. When you buy a Weigel chess set, you're buying durability and quality.
Featuring exquisite hand carved wooden pieces and board, this folding chess set is suitable for children, teens, and or adults. The beech and birch wood has been sustainably farmed in Poland, and has rich dark tones which pair nicely with the green accents of the case.
The board measures 16 x 16 x 1 inch (40.7 x 40.7 x 2.5 centimeters), with each square measuring 2 x 2 inches (5 x 5 centimeters). The edges of the board are adorned with number and letter algebraic coordinates, making this chess set ideal for preparing for competition as well as learning.
Beautiful Handcrafted Pieces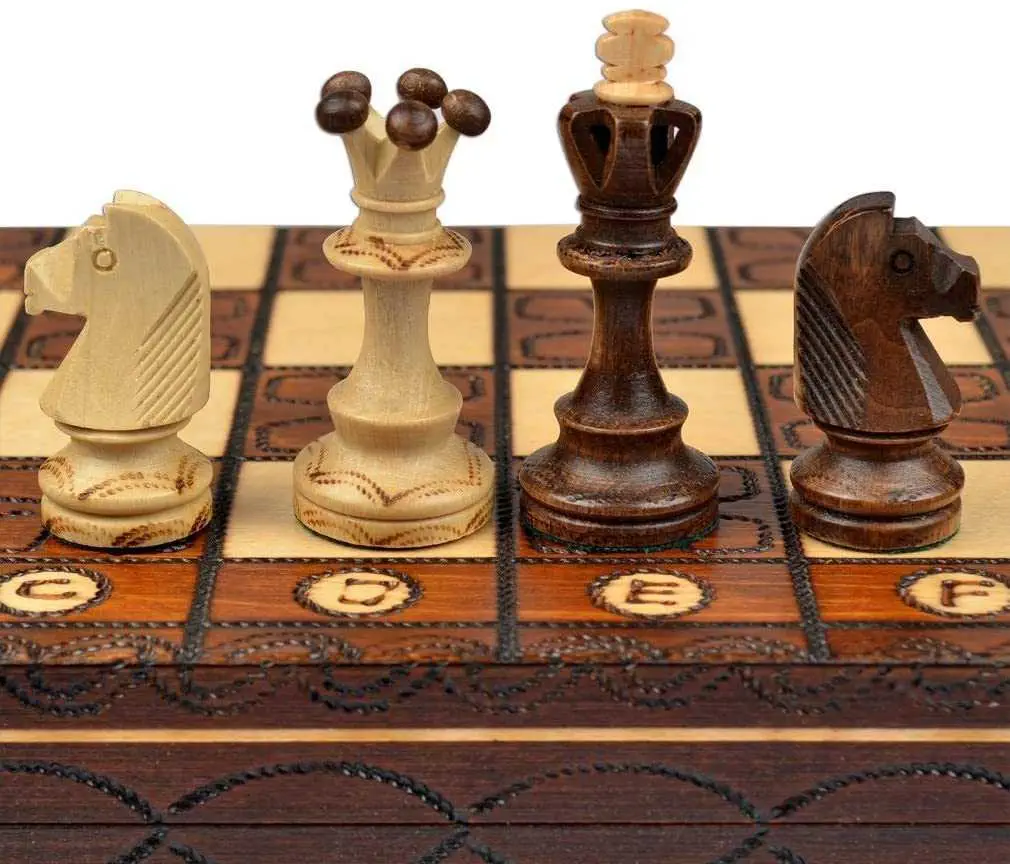 As for the pieces, they're crafted from hornbeam and sycamore wood, and again, hand carved, as you can see with the grooves and lines in each piece. Each chess piece features a felt bottom to protect against scratching the board. We've come a long way in chess sets for sale, but Weigel maintains a classic aesthetic in creating its chess sets.
Not only does the chess set have an impressive look, each piece has a good heft in your hand. The pieces measure as follows; King: 3.4 inches (8.5 centimeters); Queen: 2.6 inches (6.5 centimeters); Pawn: 1.5 inches (3.7 centimeters). Each chess piece features a formed compartment inside the chess board offers a safe space to store the pieces when not in play. A strong sturdy clasp secures the board closed and lets it be folded for easy storage.
Why the Weigel Vs Other Chess Sets for Sale
Many chess sets for sale on Amazon and other websites feature plastic pieces which makes them cheap and easy to get, but also prone to breaking. Weigel handmade chess sets like the Junior, use wood to make them last for years, making them a good family heirloom. And if you play chess occasionally, it also makes a lovely display piece for the living room or family room.
The Wegiel Handmade Junior European International Chess Set is now available for sale on Amazon and comes with 16 pieces. Find it below.
Prices pulled from the Amazon Product Advertising API on:
Product prices and availability are accurate as of the date/time indicated and are subject to change. Any price and availability information displayed on [relevant Amazon Site(s), as applicable] at the time of purchase will apply to the purchase of this product.
TFB Latest Posts
---
---