Valentine's Day is just around the corner, and if you're wondering what to buy your girlfriend or boyfriend, you're in luck! These great gifts are at Amazon and will ship by Valentine's Day if you have Amazon Prime! Don't worry, we've got you covered and these gifts won't break the bank either.  Read on for our picks for last-minute Valentine's Day gift ideas. 
Gifts for Her
The Golden Girls Official Stemless Wine Glass Collectible Set of 4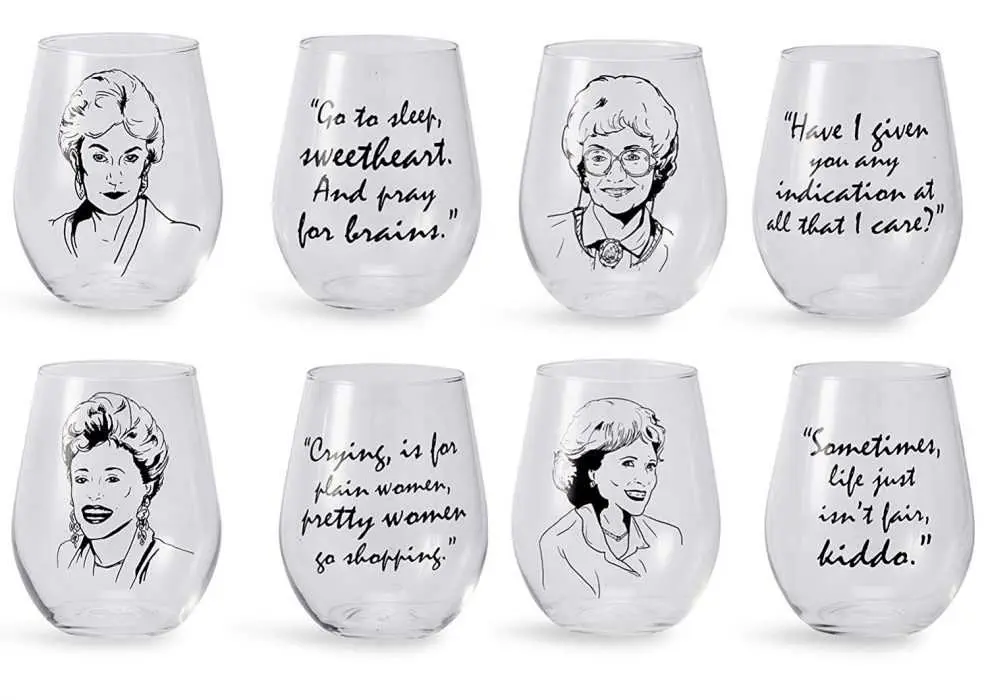 If your honey loves The Golden Girls, it's time to drink like one. Each glass in this set of 4 features a Golden Girl on one side and one of their biting quotes. The whole gang's here, Blanche, Rose, Sophia, and Dorothy, so don't let your girl drink alone. 
Teivio 8 Piece Coaster for Drinks Absorbing Stone Coasters Set Cork Base, Metal Holder, Marble Funny Style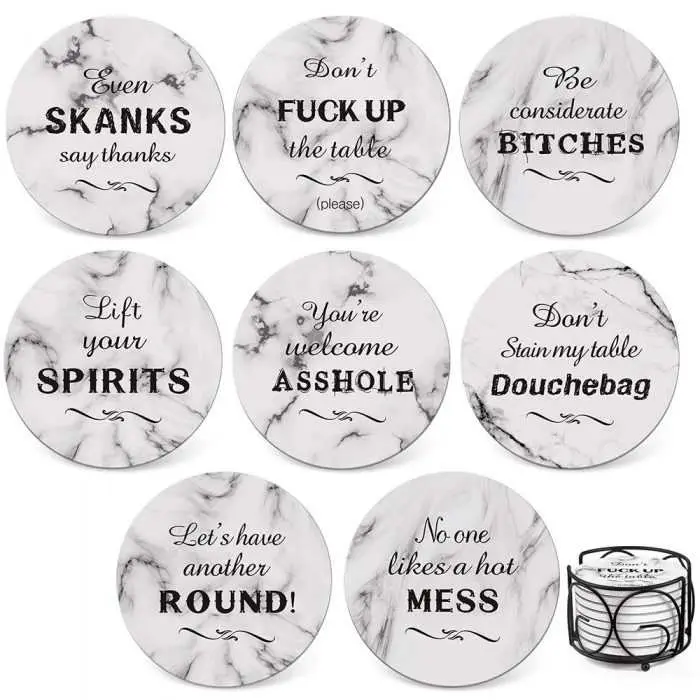 Once your girlfriend has one of those hilarious Golden Girls glasses, she certainly needs a set of coasters to match. The wit and sarcasm of this Teivio 8 Piece Coaster set is perfect. Each coaster has a snarky comment, like "Be considerate bitches." 
Auto Amazon Links: No products found.
Betsey Johnson Women's Multi Lucite Heart Drop Earring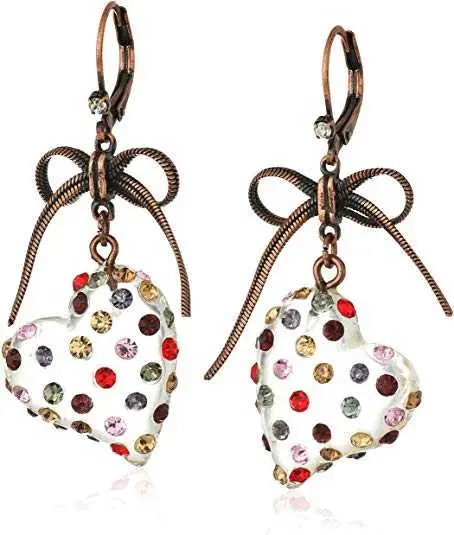 If Golden Girls and snark aren't your girl's thing, but she loves a bit of flair, these Betsey Johnson Women's Lucite Heart Drop Earrings are perfect. Each heart features an array of colorful stones. 
MagicMakers Back Neck Shoulder Massager with Heat – Deep Tissue Kneading Electric Back Massage for Neck, Back, Shoulder, Waist, Foot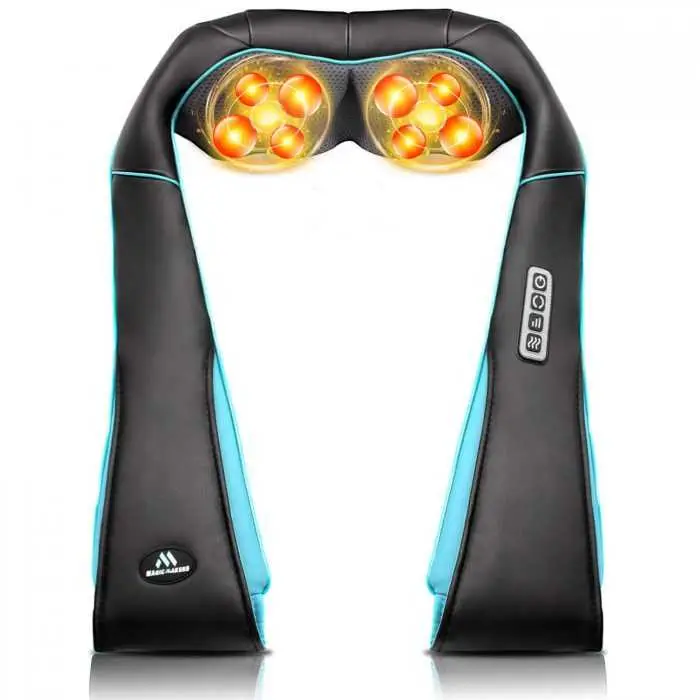 Your wife or girlfriend likely wants a great massage, and while you could get them a spa gift certificate, there's a better way: let them have a massage on demand. The MagicMakers Massager with Heat can be used all over trouble zones, from neck to back, to even the foot. It provides a deep tissue massage with a steady kneading, perfect for after a long day.
Auto Amazon Links: No products found.
Bonangel Women's Girls Novelty Funny Crew Socks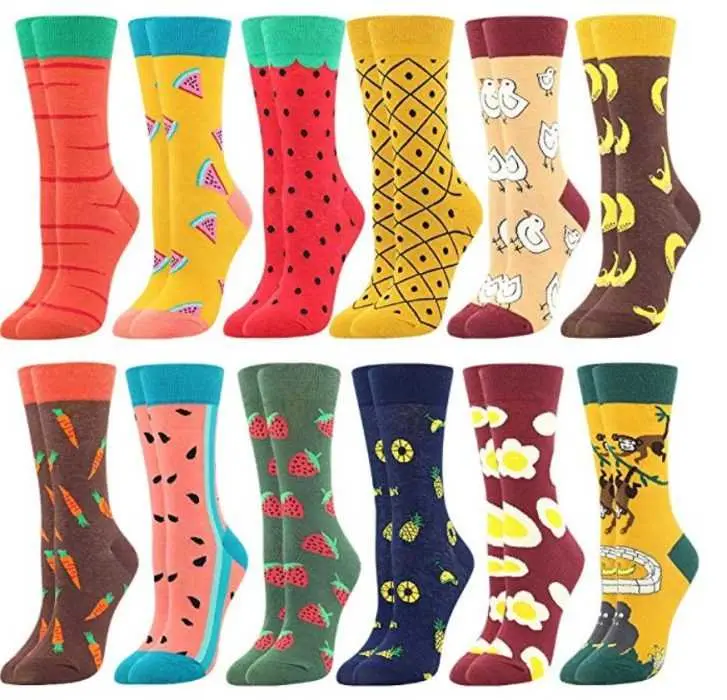 Women who love to collect fun novelty socks will love this next Valentine's Day gift idea. Bonagel has a whole line of colorful funny socks to choose from, including sets with unicorns, fruits and veggies, sharks, and more. 
24k Gold Rose Flower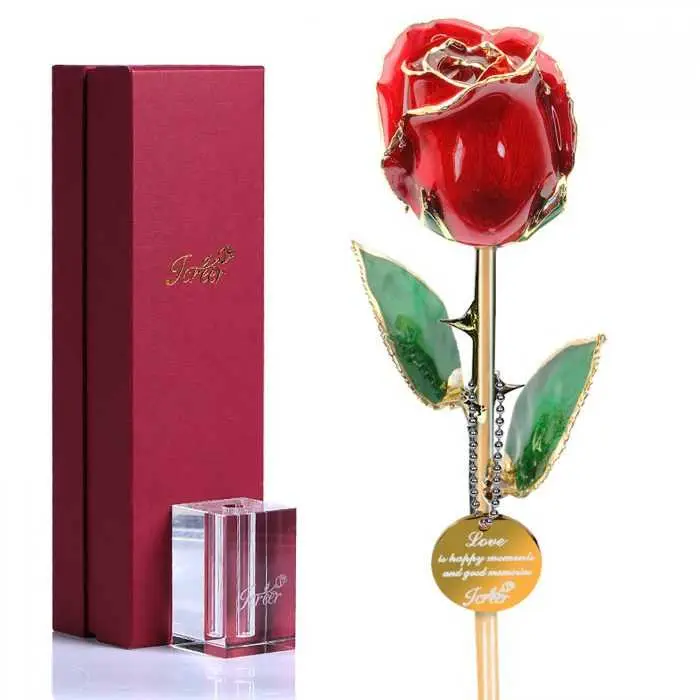 Give her a rose that will never die, but instead, continue on just like your love. This 24k gold rose is a beautiful way to show how much you love her and will give her joy for years to come as she looks at it. It's a real rose but treated with 24K gold so it lasts plus ships with a K9 Crystal Stand and a golden pendant.
Auto Amazon Links: No products found.
Gifts for Him
The Comic Book Story of Video Games: The Incredible History of the Electronic Gaming Revolution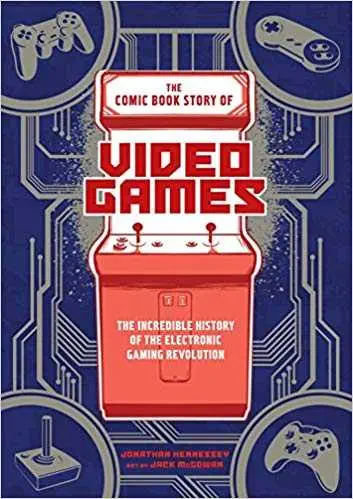 The history of video games in comic form. This informative and colorful history is a great gift for your favorite gamer. It covers everything from the early beginnings of video games to today's modern world of gaming. 
Leather Money Clip Gift Wallet Brown|Black Mens Wallets Holder Minimalist Bifold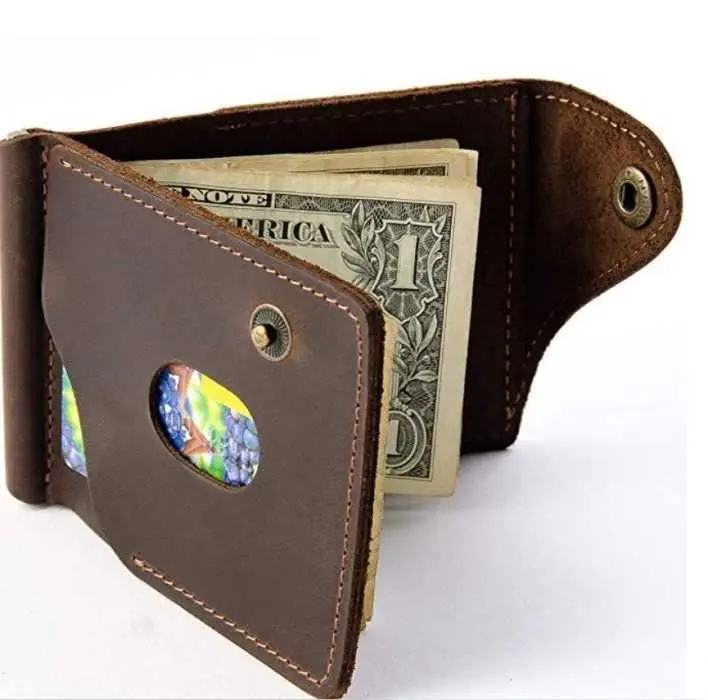 Help your man lighten up his wallet with a money clip made of natural leather. This sleek way of holding your money will reduce bulges and cumbersome wallets, plus it has a great rugged look. The bifold money clip measures 9 x 11 cm or 3.54 x 4.33 inches and comes in brown or whiskey. 
Auto Amazon Links: No products found.
Cuisinart CGS-W13 Wooden Handle Tool Set (13-
Piece)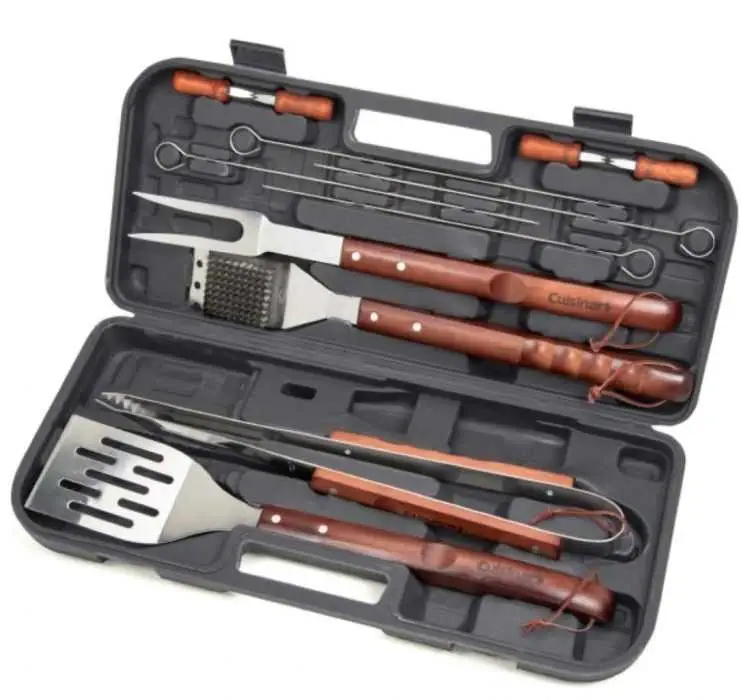 Make sure your grilling fan has everything he needs for the upcoming grilling season with this Cuisinart set. Each tool has a wooden handle and is made of durable, long-lasting stainless steel. The whole set is kept inside an included plastic made from recycled plastic.
Sound Stash High End Bamboo Record Crate, Holds Up to 80 Records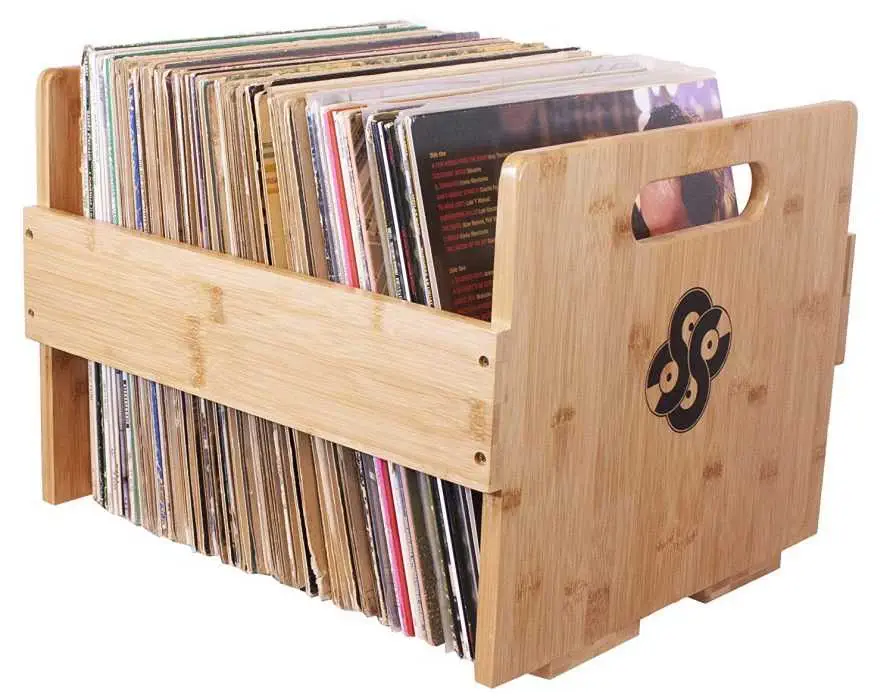 If you have a vinyl fan in the house, you may have vinyl records stacked up in piles on shelves and on the floor. Sound Stash High End Bamboo Record Crate can accommodate up to 80 single records. It's crafted from sustainable bamboo, which means that you're also giving an eco-conscious gift. 
Map Scratch Fever Beer Cap Map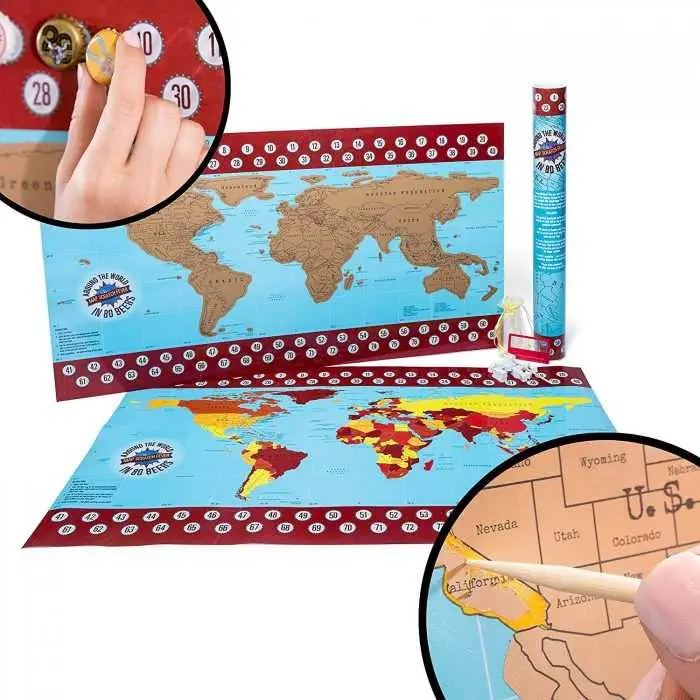 This is the perfect gift for beer lovers and will let them remember each time they discovered a new beer. The map features 80 slots for beer caps and a world cap. Each area of the world can be scratched off as you discover a new beer from that country. Even after you scratch all of the places, it's an awesome piece of memorabilia.
Viking Revolution Beard Care Kit for Men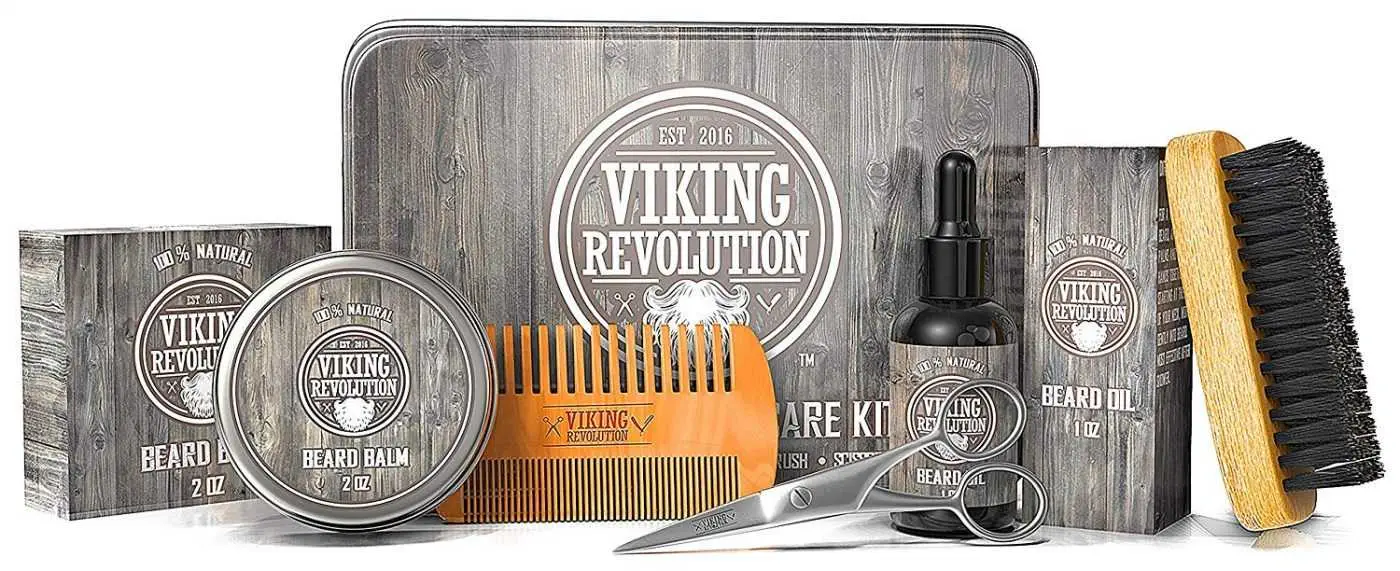 Help your man tame his unruly beard and feel like a viking with this complete beard care kit. It contains a wooden boar's hair beard brush, double-sided pocket beard comb, unscented beard oil, citrus beard styling balm, and beard scissors, all packaged in a cool vintage-looking metal tin. 
Gifts for Anyone
We've also got a great selection of gifts for anyone! These are funny and clever, plus sure to bring a smile to the recipient's face.
Hilarious Burritos Tortilla Blanket 2.0 Double Sided for Adult and Kids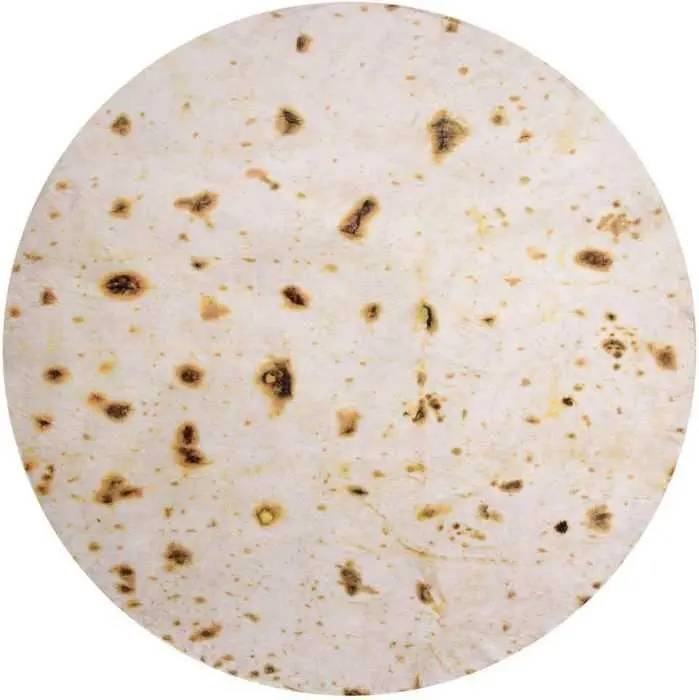 If they love burritos, let them be a burrito! This double-sided soft blanket looks like a tortilla, and will be a favorite whenever they're cold. Use it for a nap, while traveling, and anywhere else. 
Sleep Headphones Bluetooth Eye Mask
Make their sleep restful and comfortable as possible with this awesome Bluetooth sleep mask. It's ideal for any trip because it will block out light and sound, letting the wearer drift off to sleep.
Zombie Plant
This plant isn't like other plants…it's a zombie plant! When touched, the plant's leaves appear to wilt and die, but then it magically comes back to life. It will be a fun desk decoration your partner will love. Plant the seeds, grow the plant, watch it die, then resurrect.
Skull Charcoal Set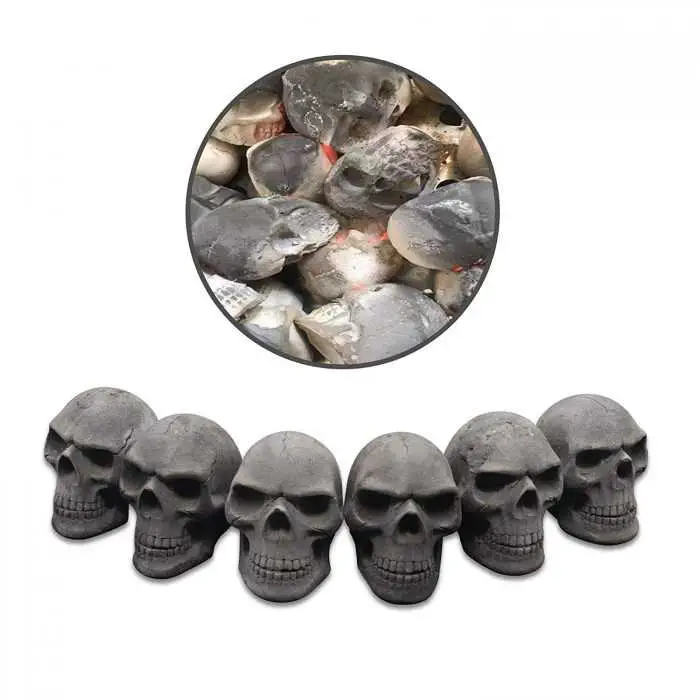 If your recipient's taste is a little on the dark side, this is just the pick. It's a set of skull charcoal bricks. They can pretend they're grilling their meat or vegetables using the skulls of their enemies. Warning, it will probably get the neighbors talking!
We hope this makes your last-minute Valentine's Day gift shopping a bit easier!
TFB Latest Posts
---
---