Bond Touch Bracelets are Perfect Gift for Long Distance Relationships
Long distance relationships, quite frankly, suck. There's nothing worse than being apart from your love, right? I went through this for several months but weathered it. However, it wasn't always easy. This next gadget is cool for LDRs, but would also be a neat gift for married spouses or partners who live together.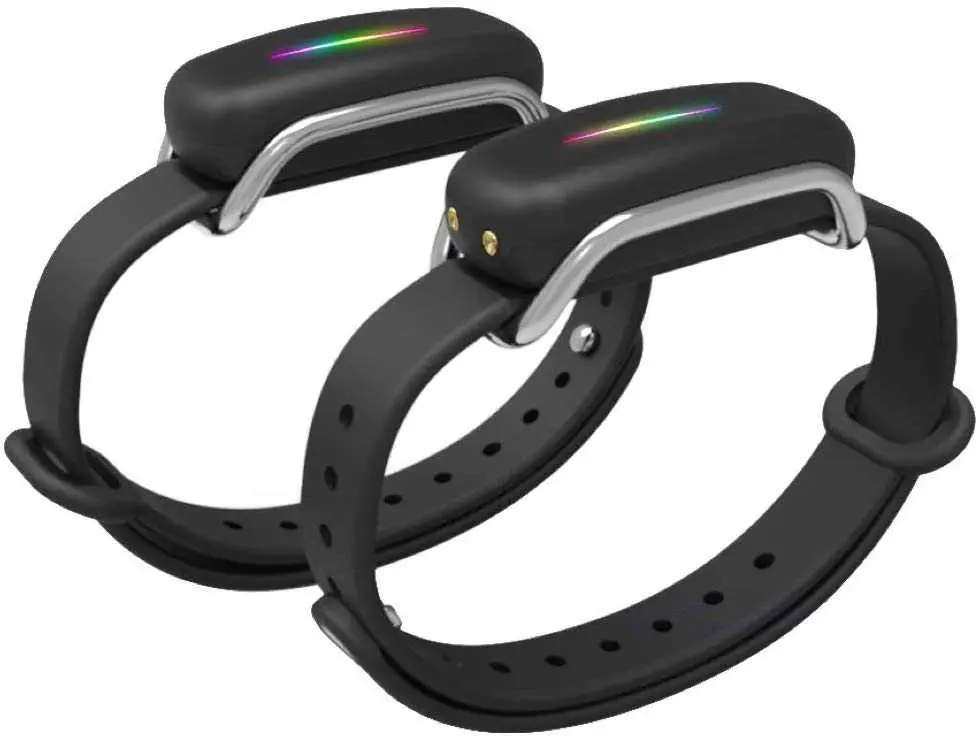 They're called Bond Touch bracelets, and they're a way to "send your love, no matter where you are."  Simply put: it's a pair of touch bracelets that let your SO know that you're thinking of them, because "when you touch, they feel it." And while they're for LDRs and couples, Bond Touch users include parents and children!
Your Touch Across the Globe
The bracelets feature a gentle natural vibration that mimics a partner's touch. They come in one-size-fits-all and are adjustable. When you send a "touch," your partner's bracelet will light up in the color you choose from a range of colors. You can swap out a band as you please, choosing the color and style you want for your Bond Touch. The bands are waterproof up to 3 feet/1 meter, meaning you take them in the pool or not worry about them when you're in the rain.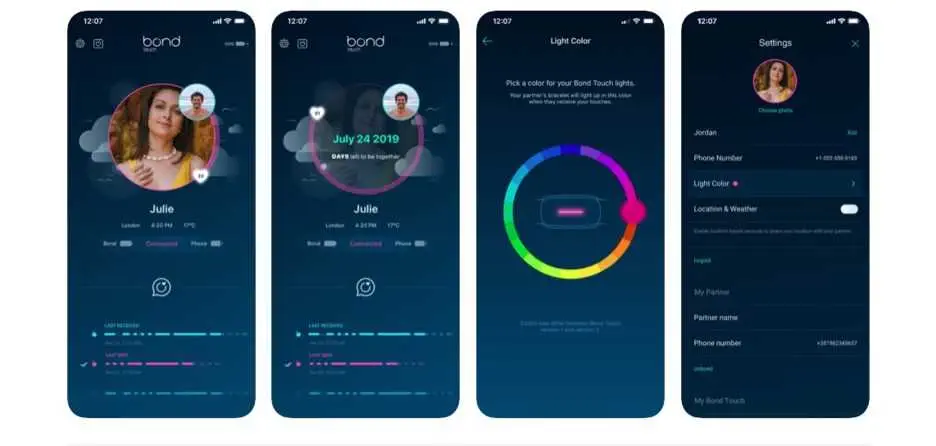 Take note, if you're not a phone user, you CAN'T use these. They need to be connected to either WiFi or cellular data to work. You run the accompanying Bond Touch app in the background of your phone. Right now, the app features a touch history, next encounter countdown, and connection status — you can even see where your partner is or if they're about to run out of battery for phone or bracelet. There's also the ability to share your location (if wanted) and see the weather in your partner's area. Bond Touch's app comes in iOS and Google Play versions. Coming soon is a new and encrypted space embedded in your Bond Touch app where you can memories, moments, and more with your partner. Battery power runs 4 full days between charges.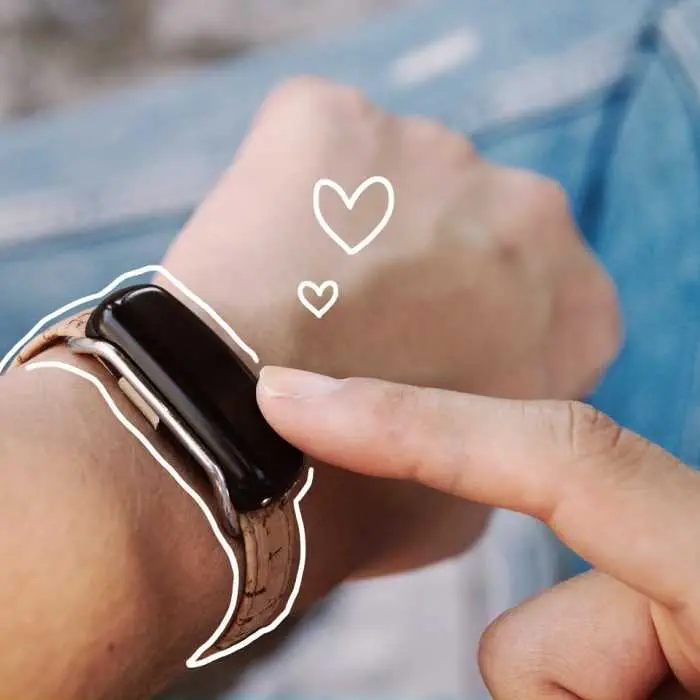 What's nice about the Bond Touch bracelets is their uni-sex design. They ship with black bands and look like other wearable at first glance. You can purchase additional bands and customize the steel loop for a custom look. Amazon currently has the black bands, which are perfect for anyone. The Amazon edition ships with 2 boxes wrapped in a sleeve, one for each of you. Each box contains 1 Bond Touch with the black TPU (silicone), an user manual, and 1 USB charger.  Best of all, they're currently shipping BEFORE Valentine's Day!
Check them out on Amazon below!
Auto Amazon Links: No products found.
TFB Latest Posts
---
---