This article may contain affiliate links. If you make a purchase, we may make earn a commission at no cost to you.
Last Updated on
Originally posted on May 23, 2016 @ 5:34 pm
Want Your Own 250 Foot Zip Line? I Kinda Think You Do
Well everyone, meet the Sleadd Taurus Zip Line Kit. This DIY zip line kit gives you ALL the hardware you need to setup and use a 250 foot long zip line. Now this backyard zip line kit might seem kinda pricey, but considering what this is and what you get for the money it's actually not bad at all. Get Your Kit HERE
.
DIY/Backyard Zip Line Kit
The zip line shown in this video is the Sleadd Phoenix Zip Line Kit – Pretty much the same kit, just a shorter cable and a little cheaper.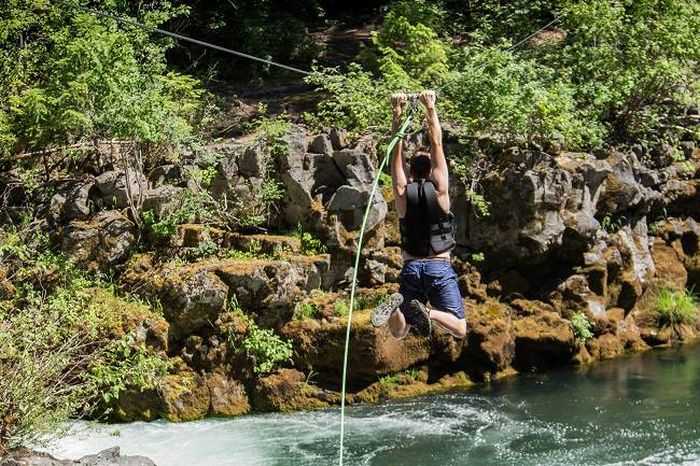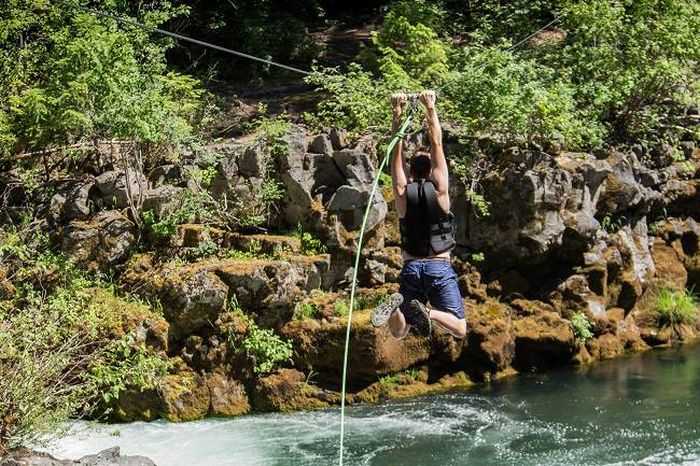 Get Your Kit HERE
.
Spans up to 250 feet long. Includes 5/16″ cable, installation tools including built-in tensioner and wrenches for easy installation.
Includes premium trolley with stainless steel wheels, easy rubber grip handles, front bumper block and eye to easily attach accessories.
Includes adjustable harness, lanyard and carabiner easily attaches to the eye of the trolley.

Appropriate for children and adults up to 350 lbs.

Stop Block provides a stable end for the trolley to come to a resting stop.

Take your life of adventure to the next level! This all-in-one solution is perfect for almost any backyard. The SLEADDTM Taurus Zip Line Kit is the next level of a zip line revolution. The Taurus is ideally suited for up to 250 feet in length. Using the anodized aluminum Taurus Trolley, riders can clip their harness into the trolley and fly across the backyard. This zip line kit is innovation & simple from top to bottom: – The Taurus Zip Line Trolley is built with green anodized aluminum side plates, handlebars with sturdy rubber grips, and stainless dual ball-bearing wheels and a front bumper – Riding gear that includes a carabiner, 18″ lanyard and adjustable harness. – Stop Block. – 260 feet of 5/16″ galvanized aircraft cable is secured into the revolutionary, reversible SLEADD In-Line Tensioner with Tri-LinkTM for an install process that can be as short as 30 minutes – Forged fist grips and cable clamps secure the line using an adjustable cable sling making attachment to trees up to 3 feet wide a simple task – All the wrenches and tools needed to build your Taurus Zip Line Kit are included – Instruction Manuals The SLEADD Taurus Zip Line Kit is suitable for both kids and adults, with a weight limit of 350 pounds!

Via – Amazon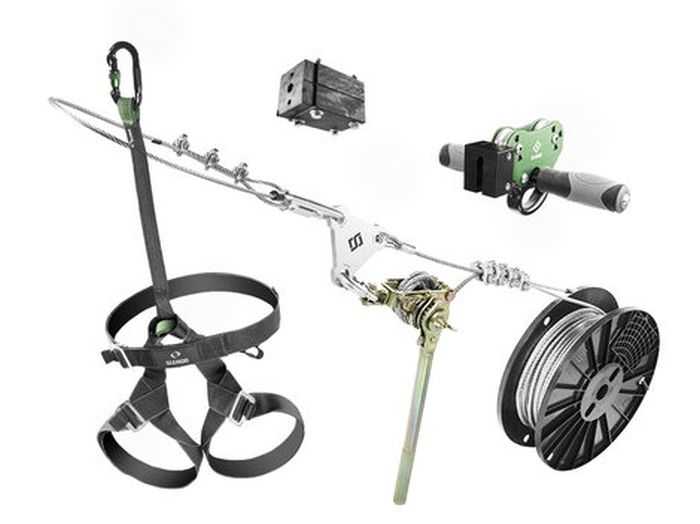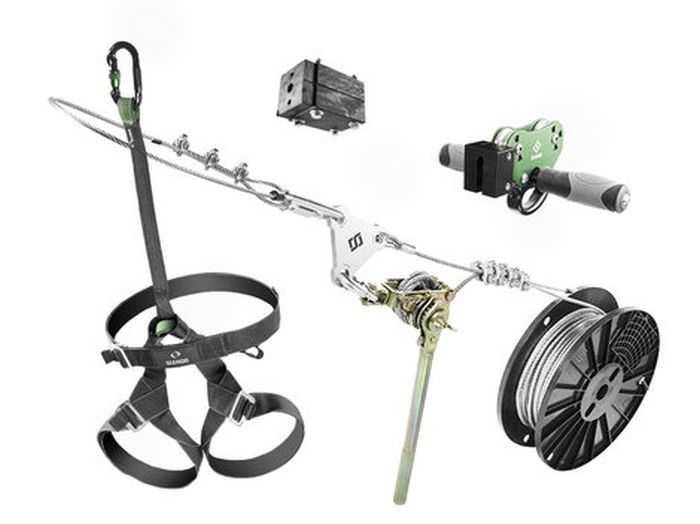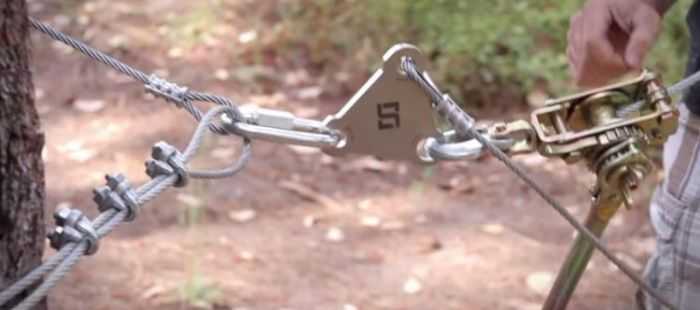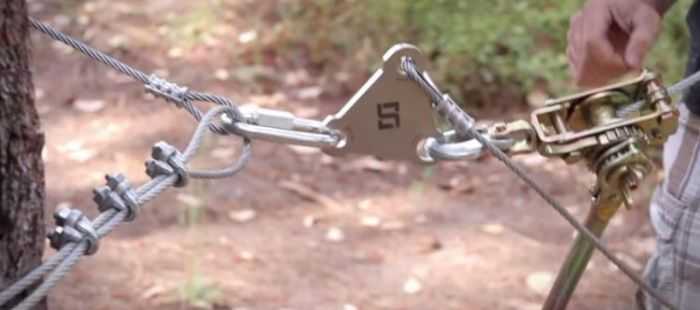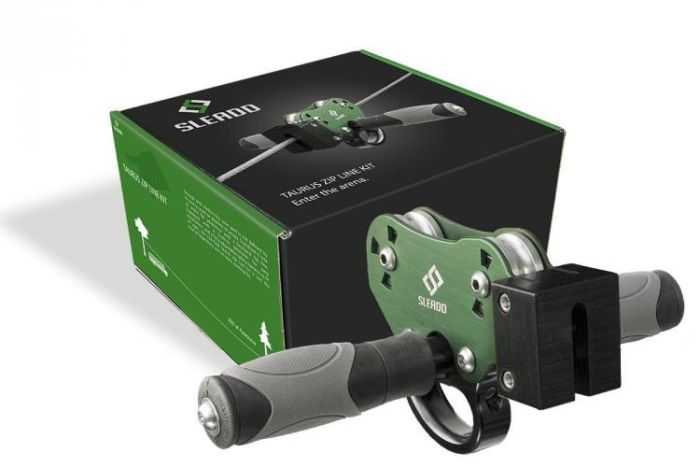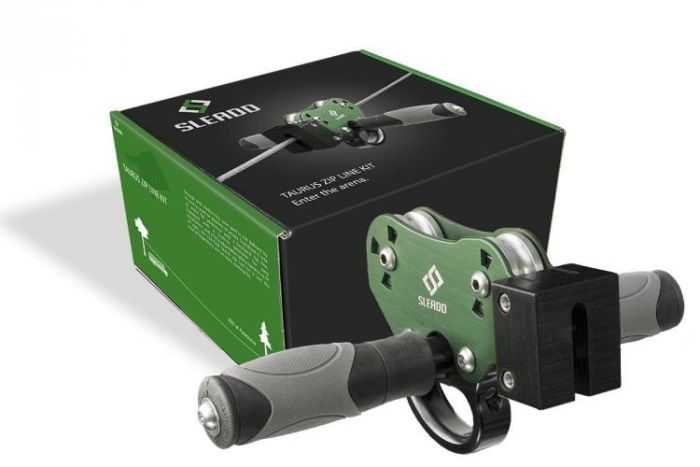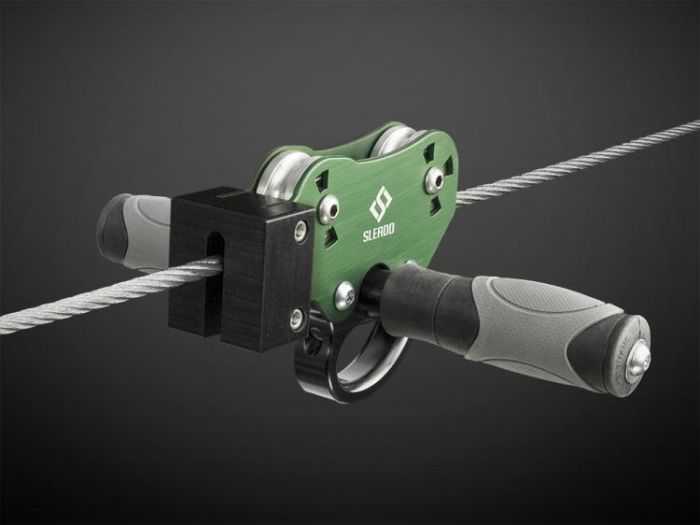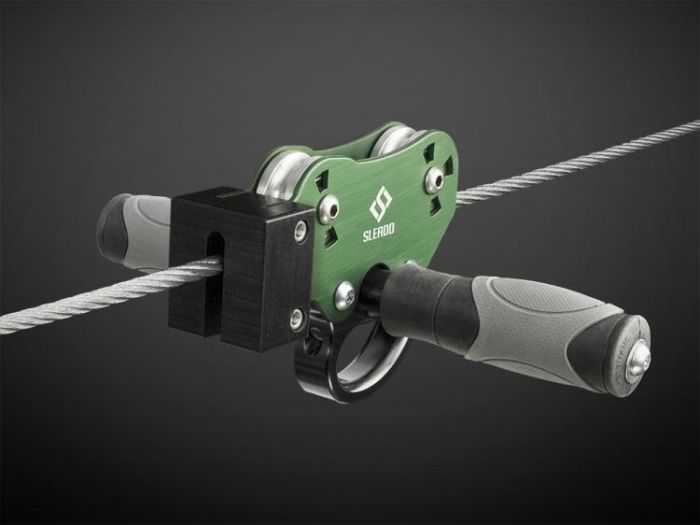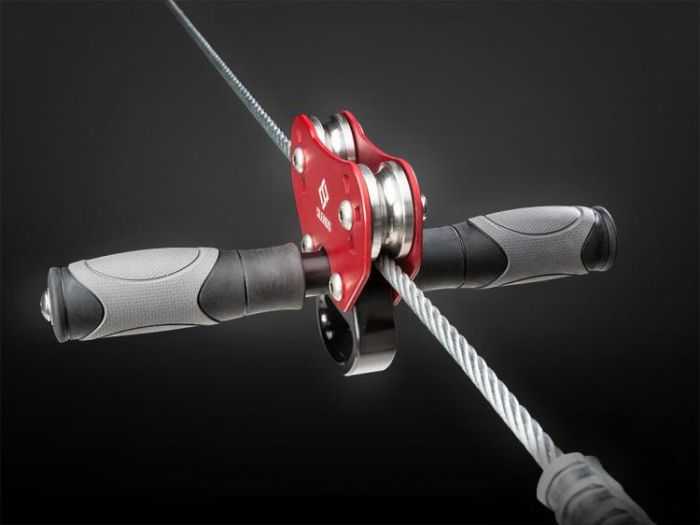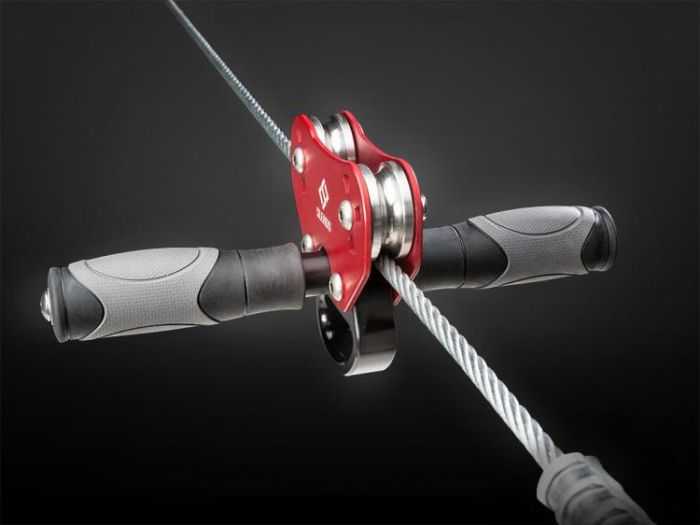 Get Your Kit HERE
.
After this check out the Leatherman Tread Bracelet.
Be sure to follow Man Stuff on Google+.